'Sustainability' is the buzzword of 2018. Be it sustainable dining, beauty or fashion, most major industries have tried to embrace sustainable practices in their businesses. Sustainability encompasses various issues pertaining to societies and the environment. This could mean supporting marginalised communities by providing employment and fair wages or protecting the environment through the use of sustainable materials and recycling.
If you're looking for a way to start your journey to sustainable living, take a look at these social enterprises.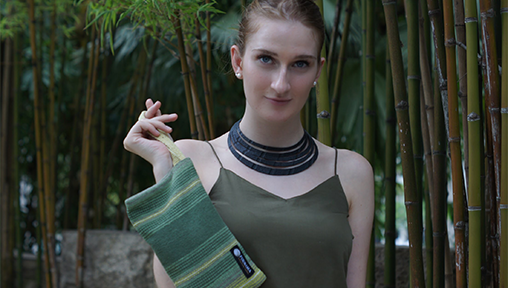 Purnama creates quality handmade products that do better; for the local communities, for the environment and for the world. This is done by creating unique products that produce livelihood and education through environmentally conscious, sustainable practices.
For example, through the Java Collection, they aim to empower local Indonesian artists and inspire water conversation throughout Indonesia by upcycling dumped car tyres. Through the Pokhara collection, they provide local Nepali women with work and education by teaching them English and additional life skills as well as being supplied a fair wage.  So embrace the green lifestyle with Purnama and making a meaningful difference in the lives of women and children in Asia.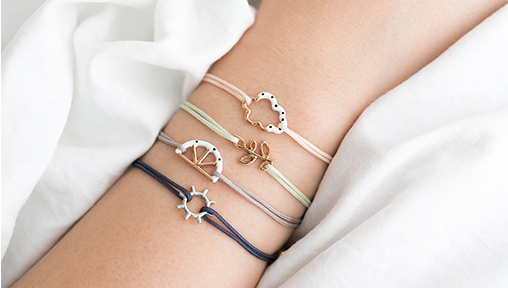 Established in 2015, The Mindful Company is a Singapore-based jewellery brand on a mission to inspire and encourage. In a bid to promote mental wellness, they create meaningful reminders to help you celebrate the ups, be resilient through the downs, and embrace the crazy changes that life throws at you. These reminders strive to inspire and encourage you to love what matters, to hold on to hope, and to spread a little kindness.
The "What's Important Series" has been designed with the Singapore Association for Mental Health, which improves the rehabilitation and reintegration of persons with mental illness. The four bracelets represent the four themes that arose from the youth beneficiaries' stories - growth (leaf), dreams and aspirations (cloud), new beginnings (sun) and turning challenges into opportunities (lemon).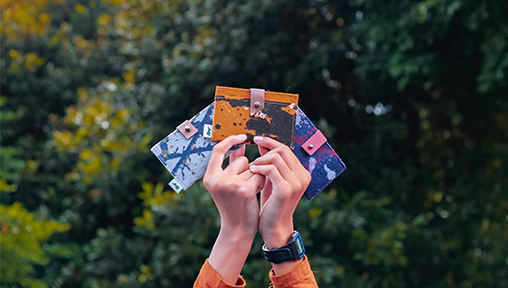 The LOOMs Workshops is a social enterprise specialising in bespoke artisanal products made with textile art and playful repurposing of materials. How do they meaningfully impact the underserved populations? Every product and workshop purchased from LOOMs contribute to the holistic development of stay-at-home mums and create home-based work opportunities for them. They are also constantly innovating to include sustainable materials and techniques into their handicrafts.
Painted felt off-cuts, rescued leather and upcycled bubble wrap are transformed into statement pieces such as artistic card cases, funky earpiece pouches and laptop sleeves handcrafted with love. Say no to single-use plastic straws with their Eco-Straw & Pouch. Informed by their knowledge of the materials used and creative processes, LOOMs also conducts workshops for corporates, educational institutions and families.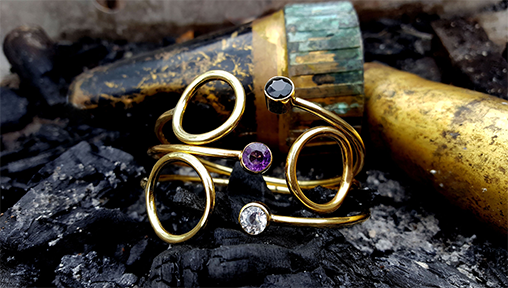 Working with Cambodian artisans, Emi & Eve turns decommissioned exploded ordinance and spent bullet casings into jewellery - from #bombstobeauty. The eye-catching accessories line is modern and made all the more fascinating with the use of natural gemstones sourced in Cambodia.
Landmine clean-up is essential to Cambodians' safety and economic security. It's estimated there are more than four million unexploded ordnance devices scattered across rural areas of Cambodia. Emi & Eve supports those clean-up efforts by contributing a portion of its profits towards the all-female landmine detection dog handling team at the Norwegian People's Aid in Siem Reap. At the same time, they work closely with small-scale craftspeople, providing jobs and skills training to young adults.
Ma Te Sai means "where is it from?" in the Lao language. The Luang Prabang-based social enterprise works closely with local weavers and artisans to offer fair trade to Lao handicrafts. Ma Te Sai's motto "from the village, for the village" highlights their ethos in keeping production in the village, working in development and raising funds to provide training opportunities for women in rural communities. The quality handcrafted products made in villages by artisans from ethnic groups across Laos will be sold at pop-up shops planned in different Singapore locations throughout 2019.
Ma Te Sai's signature products include recycled bomb metal jewellery cast in Ban Naphia, bamboo handicrafts from villages in Vientiane and soft cotton scarves from a cooperative in Oudomxay.  The modern designs include the Sabai homewares and accessories range, luxe cottons that have been naturally dyed, handwoven and sewn in ethnic Tai Lue villages in northern Laos. The range includes cushion covers, blankets, table runners, sarongs and towels.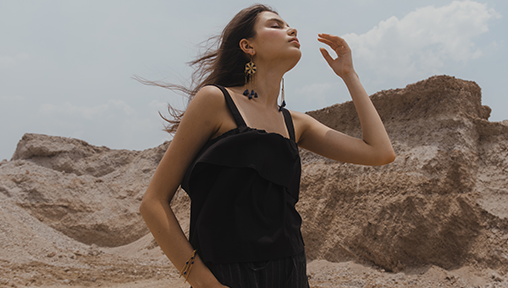 On a mission to empower artisans from the developing world, Artisan & Fox provides global market access to craftsmen, weavers and makers spanning from the flowing rivers of Vietnam to the highlands of Mexico, to create extraordinary jewellery and accessories with traditional craftsmanship.
Artisan & Fox collaborates with responsible individual crafters, small artisan cooperatives and non-profits while reflecting the ethos of ethics, transparency and sustainability. 50% of the profits from each purchase goes right back to the artisans while the remaining profits are reinvested into various social programmes such as a zero-interest micro-credit (Thrive Transfers), and a pro-bono outreach with Syrian refugees (Threads of Syria).