Squeals guaranteed! If you are stuck for what to get the kids this Xmas, fret not, as we've done all the hard work for you. Exquisitely luxe, unanimously favoured or sheer money busting gorgeousness - we promise you, they'll love everything on this list!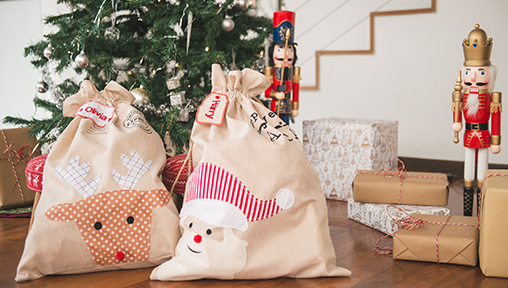 If like us, you find the offer of personalised baby gifts in Singapore underwhelming, you are in for a treat! Realising it was virtually impossible to get personalised baby gifts in Singapore, homegrown brand Lovingly Signed have pushed the envelope - and stunningly so! You can't go wrong with their Personalised Santa Sack. Approved by Santa (it actually says so!), with the option to add your child's name, and generously sized to fit big gifts; there's never been a more stylish looking sack under a tree! Still want more? Go on, add in that Personalised Reindeer Sack too or explore their gorgeous collection of personalised baby gifts and gift hampers, perfect for Christmas or any occasion!

Super-cute alert! Hand-built in Singapore by design expert and mum, Elena, BusyBoardies sell the most beautiful activity boards we've ever seen!
Designed for babies and toddlers to practice their fine motor skills, don't be surprised if older siblings and friends join in too! Be it their signature ping pong ball chute, light switches, shoelace or mirror - there's plenty on the boards to keep little inquisitive minds (and fingers) occupied. Free shipping within Singapore and with the option of personalising a board - add a name and choose from an array of gorgeous colours; they really are a must-have for your baby!
Don't have enough time to order a personalised one? There are still a large number of options across several colours, available and ready to ship!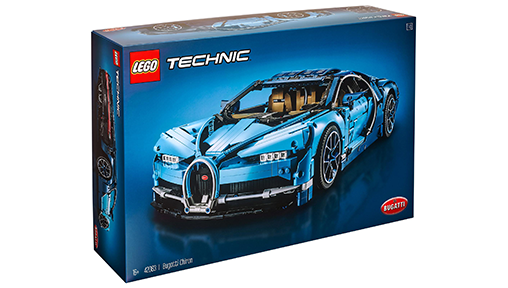 Got an older (15+) Lego fan on your hands? Literal tears of joy are assured with the uber sexy Lego Bugatti Chiron. Developed in partnership with Bugatti Automobiles S.A.S, this set is a dream for car lovers and engineering aficionados. Complete with a rear wing, 8-speed gearbox with paddle gearshift, W16 engine, steering wheel, suspension and spoked rims, it comes in a luxurious box packaging with a collector's booklet too.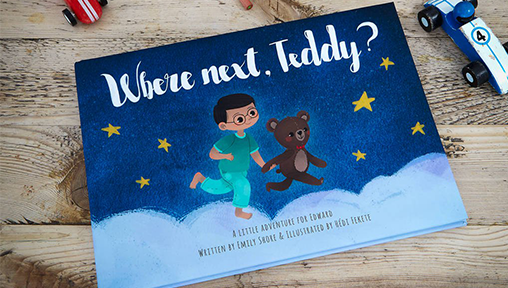 Be the cool Aunt (or Uncle) who gifts little ones books and we promise, it won't be just the parents who will love you for it! Kids adore stories, and especially ones that feature them. This personalised storybook 'Where's Next Teddy' puts the child at the heart of the storyline. As easy as creating a character that looks like the child (choose gender, hair colour, glasses and there's even a wheelchair option), typing their name and instantly, they become a part of the story! This gift version features a padded cushion cover and a Teddy plush toy.

With true to life expressions - talking, laughing and crying, the Luvabella doll is still very high on the 'what I want from Santa' list. What with the talent to be fed and even ask for more food when she's hungry, there's plenty to keep little girls (and boys) engaged. A hard find in Singapore, the safest way to get it here is to order through Selfridges and cough up the shipping cost! Believe, us when we say - it is worth it!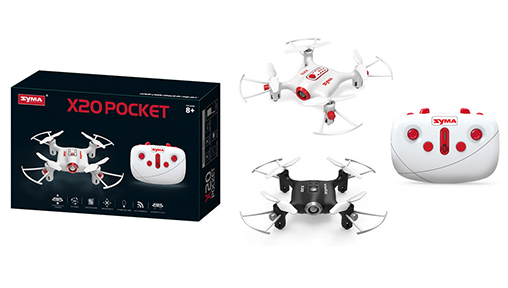 This may be the smallest model of toy drones by Syma, but it still packs quite a punch! Suitable for novices and kids, this is the perfect (and pocket-friendly) model to get them started young. The one key take-off and landing function will allow your little ones to fly it without any prior skills while the one touch down function ensures it flies down slowly when low on power. Easy, and guarded against fatality - that's money well spent we'd say!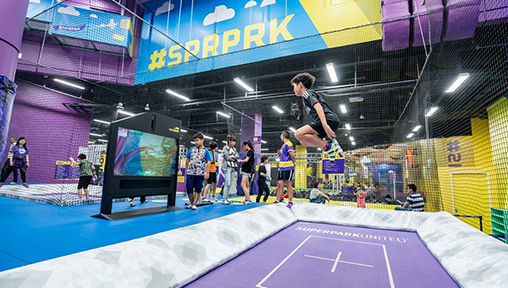 Source: SuperPark
If you haven't got the space or perhaps the will to go sifting through toy stores, this is one gift that literally - keeps giving! Finnish indoor activity park, SuperPark have recently opened doors in Singapore. Purpose built and offering fun stuff for everyone; pre-schoolers to teens, athletes, adults et al; it truly is offers family activities across all ages. Trampolines, race cars, zip wires, golf range, foam pit, climbing wall - we could just go on and on. And so could the kids! Get them tickets to the park and never have to deal with boring rainy days again.
And there you have it, the gifts that your kids really want! Fast selling out and with not enough days till Xmas, this is your chance to get the right presents in order. Hurry - don't say we didn't warn you!