In these stressful times, putting a focus on our health - both mental and physical - has become of paramount importance. Given travel might not be for a while, a wellness staycation in Singapore might just be the kind of break we need.
Embark on a guided wellness retreat presented by Grand Hyatt Singapore and Kydra, a popular activewear brand of Singapore. This wellness-driven retreat includes a two night's stay at the Grand Deluxe Room (Junior Suite) and a line-up of guided activities, wellness treatments and nutritional meals to make you feel recharged by the end of the experience.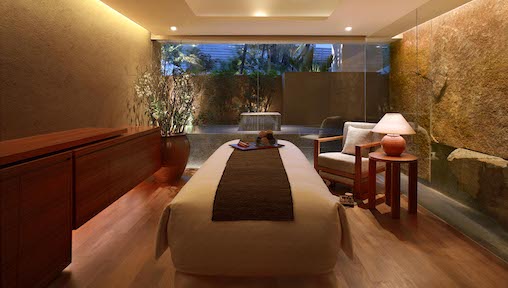 Personalised 60-min Body Treatment at Damai Spa
Nestled within lush greenery away from the hustle and bustle of Scotts Road, Damai Spa is Grand Hyatt Singapore's luxury spa offering various wellness treatments. The recharge retreat includes a 60-min personalised body treatment that begins with a foot soak, and a sensory test to assess the Damai Signature Blend that your body needs the most. Created by Damai Spa's therapist, you can choose from four Damai Signature Blends – Calm, Revive, Healing, and Renew – to go with a Swedish, Aromatherapy or Balinese massage. Simply tell your therapist which parts of your body to focus on and let the relaxing session begin.
In addition, you get access to the jacuzzi, steam room, and sauna at Damai Spa, as well as other facilities such as the swimming pool and fitness gym. So don't forget to pack that swimwear!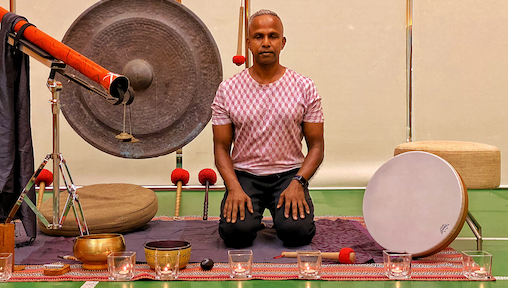 Meditation Session Led by Karu Nanithi
As part of the recharge retreat programme, you will be guided through an immersive journey of sound therapy and meditation by the hotel's spa director and member of Hyatt's Well-Being Council, Karu Nanithi. The meditation session involves gongs, chimes, Shruti box, didgeridoo, Himalayan singing bowls, kalimba and hand drum instruments.
If you are a beginner at meditation and mindfulness exercises, this is a great introduction that is easy to follow and immerse yourself in. Don't be surprised if you feel so relaxed that you drift off into sleep!
Tai Chi Workout
To kickstart the third day's activities, you can participate in a Tai Chi class that emphasises balance, alignment and relaxation. The class includes movements that strive to build coordination, increase body awareness and a focused mind.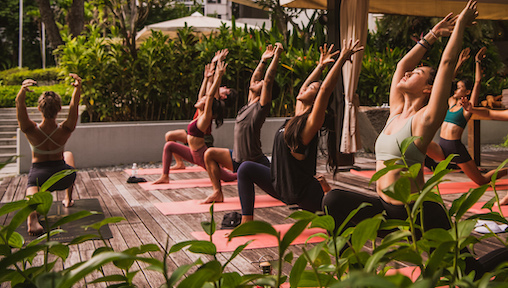 Kydra's Morning Workout and Activewear
We've been talking about all that relaxation, it's now time to rejuvenate by breaking out a sweat. With the Kydra team, you can expect a fun and energetic workout session through activities such as yoga, high-intensity interval training and more.
Offered exclusively for the recharge retreat, you will also get to choose a 2-piece set of Kydra activewear (value of up to S$150) to wear for the workout session. A Kydra personnel will reach out personally before your stay to offer a selection and the pieces will be waiting for you in your room on the day of check-in. Trust me, you'll want this comfortable and chic activewear as the perfect OOTD to complement your workout.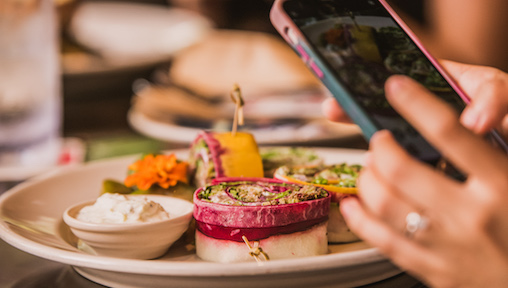 Nutritional Cooking Class and Brunch by Celebrity Nutritionist, Charlotte Mei
A wellness journey isn't complete without taking into account a healthy diet. Certified nutritionist, sustainability advocate and media personality, Charlotte Mei aims to get people back into the kitchen and be interested in what they eat. As part of the retreat, you are invited to join the nutritional cooking class to learn how to prepare easy-to-prepare meals that are delicious and nutritious.
Amplifying the messaging from the Nutritional Cooking Class, Charlotte Mei has teamed up with Chef Lucas Glanville, Director of Culinary Operations, to present a nutritious and sustainability-focused 3-course brunch at Oasis restaurant, the hotel's poolside restaurant. Dishes on the brunch menu include a delicious kale salad, falafel wrap with hummus, and a refreshing banana parfait served in a coconut.
Sustainability-Driven Dinner at mezza9
You can also look forward to a tailored 4-course dinner at mezza9 that showcases a selection of high-quality and sustainable ingredients. The dinner will bring you on a culinary journey of conscious eating, featuring organic vegetables from Weeds and More, locally-farmed barramundi from Kuhlbarra, and the world's first carbon-neutral lamb from Roaring Forties. To end the dinner on a sweet note, indulge in a plant-based dessert.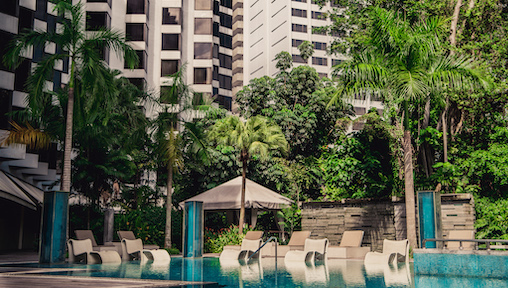 The Grand Hyatt Singapore Recharge Retreat
The Grand Hyatt Singapore recharge retreat begins at S$985++ for one person per room, or guests can also opt to share the experience with a loved one at S$1530++ for two persons per room.
The stays will be available only on select dates each month, with limited spots available each time, to ensure that guests have a focused experience with mindfulness being at the centre of it all.
The next retreat will occur from 24 to 26 June 2021. Make your booking for this staycation experience via Grand Hyatt Singapore's Online Shop.