Many videos were inspired by the 'Milo dunked in curry noodles' challenge earlier this year. And then we met friends who drank raw eggs in their hot  Milo too!
Not ones for DIY food experiments just yet, Vanilla Luxury decided to walk the island to find fun, some not so appetizing and weird food combinations available on the menus of the city's hot spots.
Ramen Burger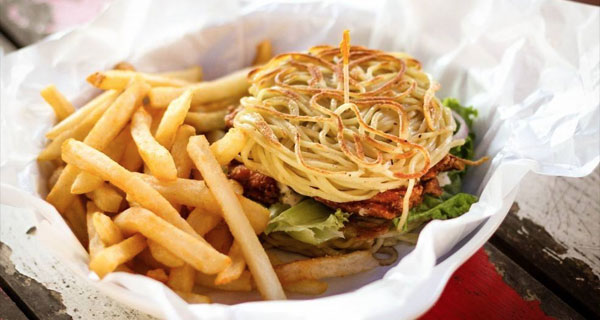 Fried ramen noodle buns enveloping a juicy meat or chicken patty, say hello to this not so obscure version of the good old burger. Quite a sensation in the United States, we are lucky to get this offering at Little Hiro, a Hawaiian-Japanese BBQ & Grill restaurant that offers just more than the usual burger menu. Try the Chicken Karage Ramen Burger handmade with premium imported Japanese noodles for an interesting mix of what may usually sound weird!
Little Hiro, King's Arcade, #01-01, 559 Bukit Timah Road Singapore 269695
Parmesan Cheese and Cream Cracker Ice Cream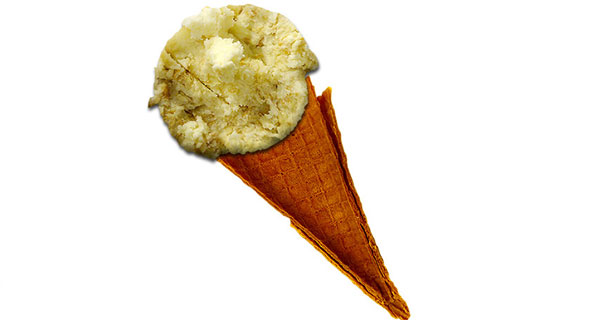 One to always push the envelope on ice cream options, there's no wonder that Tom's Palette has this rich mix of flavours on its offering. Savory and sweet cream made of Parmigiano-Reggiano cheese, with a flurry of cream crackers covered in white chocolate. Now that doesn't sound too bad, does it?
Tom's Palette, #01-25, 100 Beach Rd, Singapore 189702
Milo infused Old Fashioned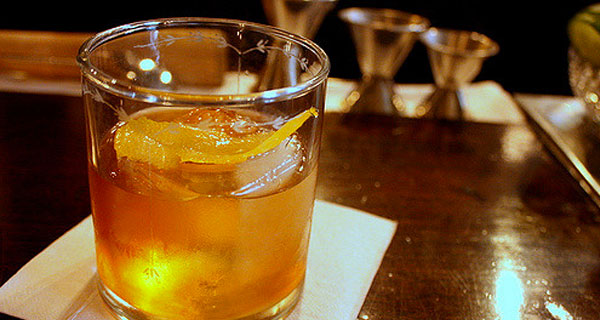 Singapore's obsession with Milo has only grown with every passing year. Dinosaur Milos we have heard of but drinks for adults that are infused with Milo - now that's new! Ah Sam Cold Drink Stall do a killer cocktail and have several beverages inspired from Singaporean street food. The infamous Milo infused Old Fashioned is a heady mix of Bourbon with added Milo that gives it the surprisingly creamy texture of milk. Talk about nostalgia for the grown ups!
Ah Sam Cold Drink Stall, 60 Boat Quay, Singapore 049848
Kopi crab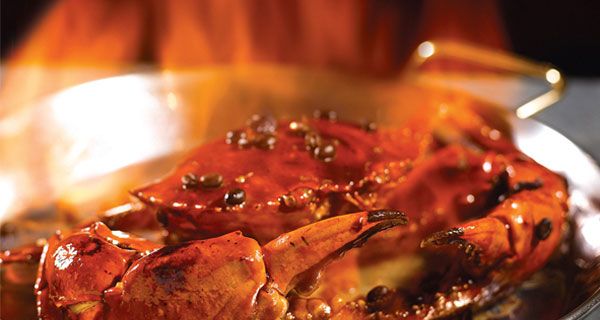 You read that right. Crab dunked in Kopi or Coffee is an intriguing best seller at Majestic Bay. The Chef marinates crabs with three different types of coffee beans to give it a strong yet distinct flavour. Even the entrance is rather majestic as the crab is lit up for a while to achieve a luscious caramelized texture. This is one weird combination that works and deliciously well if we may say so.
Majestic Bay Singapore, 18 Marina Gardens Dr, 01-10 Flower Dome, Singapore 018953
Smores Fries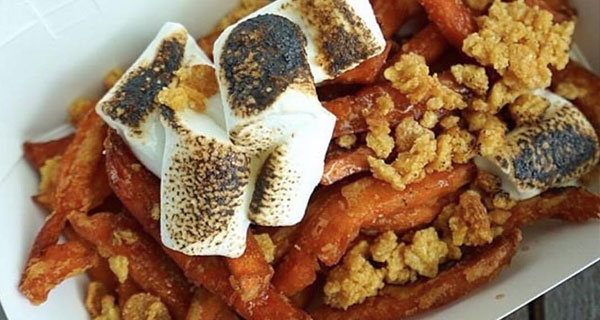 Warm toasted marshmallows on top of sweet potato fries! Wolf Burgers has a queue of intrigued diners waiting to try this combination every day. The sweet luscious mix of gooey marshmallow centers enveloping crispy fries is one that will get you addicted and going back for more. The burger menu isn't all too bad either!
Wolf Burgers, 3 Temasek Blvd, Suntec City Singapore 038983
Potato Chips dipped in Chocolate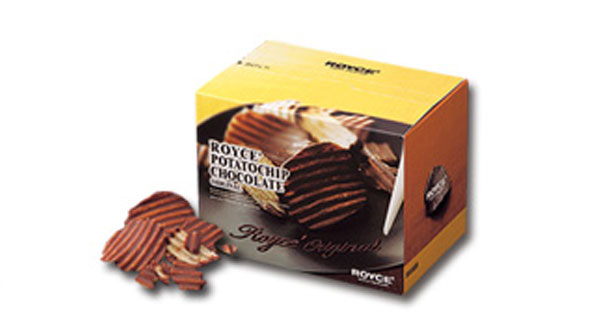 Ever dipped French fries in ice cream? Or visited a Mc Donald's in Japan to try their Fries dipped in Chocolate? The closest you can come to this combination in Singapore (other than an easy experiment in your kitchen) is the surprisingly good potato chip option at Royce. Salty potato chips slathered with chocolate of your choice will astonish those taste buds like no other.
Available at all Royce Chocolate Stores. 
Fried Oreos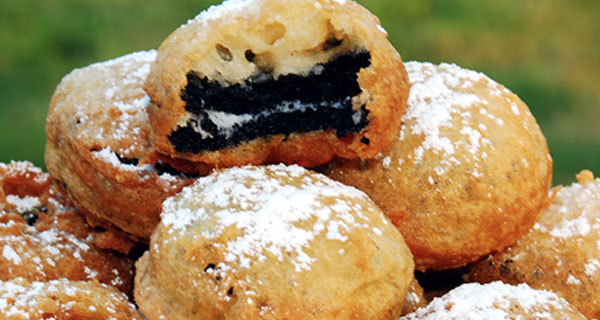 What's not to like? Oreos dunked in batter and then deep fried till crispy. Mr Q Snacks is a takeaway kiosk based out of Bugis that has given the boring old Oreo a complete makeover. A crunchy covering, filled with a soft and chewy brownie like interior, this is the best we could do to describe the sweet homegrown delicacy. Heaven on a stick anyone?
MrQ Snacks, Bugis Village, 4 Bugis Street, 188868
Deep fried Mars Bars with Ice Cream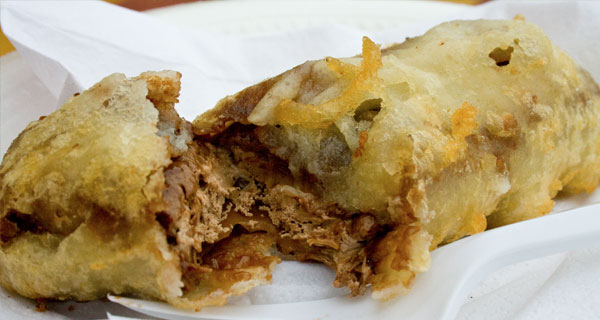 If Fried Oreos taste this good, could Mars bars take it to a different level? This 1200 calorie dish, has Scottish origins and a behind-the-doors fan following across the globe ( some say it is so full of fat that it slows the supply of blood to the brain!). This sinfully good combination is now available to Singaporeans at the cute little Chippy British Takeaway. See you there soon!
Chippy British Takeaway, # B2-38 Plaza Singapura, 68 Orchard Road, Singapore 238839