lifestyle
Personal Trainers in Singapore: For Fitness Training at Home, Condo Gym or Just About Anywhere
Published Date
: 24 Aug 2023 14:39

Get the ultimate flexibility with a home personal trainer. Weight loss experts to post-partum recovery these are the best mobile trainers in Singapore
Personal trainers that come to you! If you have been struggling with finding the time to exercise, hiring a personal trainer that comes home, or can train you outdoors, is the simplest solution to meet your health goals. By bringing professional guidance and expertise directly to your living room, these trainers can offer convenience, flexibility, and personalised attention that can significantly enhance your fitness journey.
We also love how, unlike traditional gym settings, training at home allows us to exercise in a familiar and comfortable environment, eliminating the barriers of time and transportation. And while you can always work out in your condo gym or go for a run in Singapore's stunning outdoors, the guidance of a fitness trainer can give you tailored workouts specific to your goals, needs and limitations. 
Ready to commit to a healthier lifestyle? Take a look at our favourite mobile personal trainers in Singapore that will train you at your home, condo gym, or literally anywhere that's feasible! 
Personal Trainers in Singapore: For Fitness Training at Home, or Anywhere That's Convenient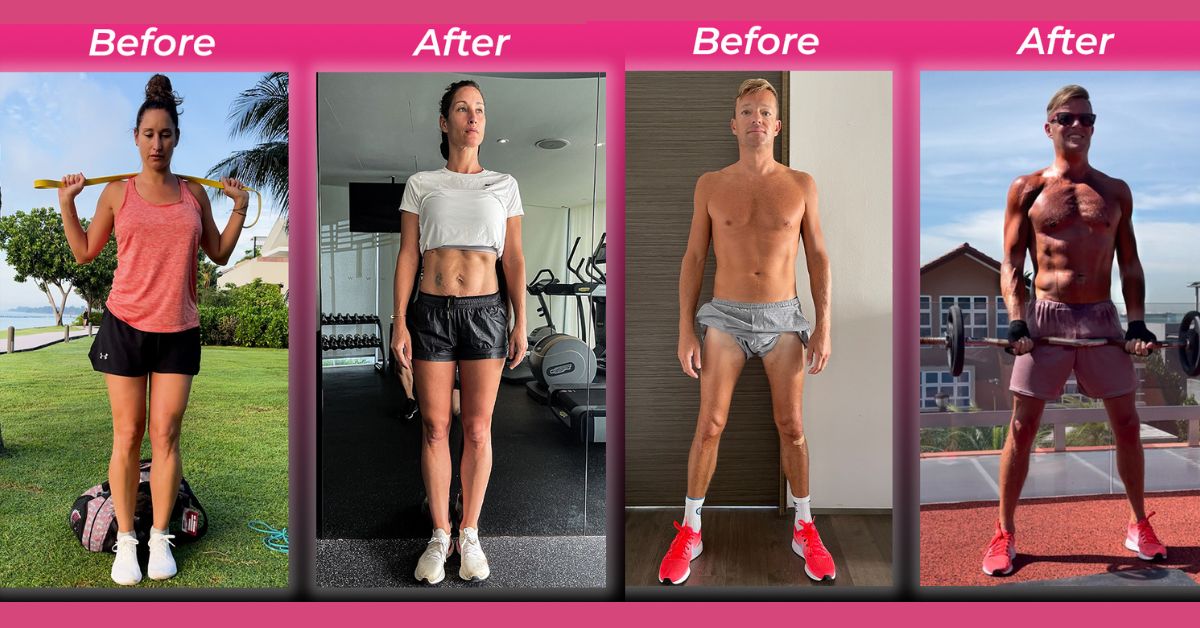 Want a comprehensive personal training service at home that also includes free nutrition coaching? Athleaders has been voted the top personal training company for the past 2 years consecutively by popular magazines and expat forums. As the most comprehensive provider of personal training services at your doorstep, Athleaders ensure their clients achieve results with the convenience of training at their preferred location (condo gym, living room, fitness corner etc.) saving on an average 9 hours of travel time per client, per month. 
Along with Singapore's top trainers, they offer a customised and holistic approach through fitness and nutrition guidance. We're talking about a full suite of fitness services all for the same price of a personal trainer elsewhere! Unlike any other personal training program in Singapore Athleaders has a whole team of health professionals which includes a Fitness Coach to customise your workouts, a complimentary Certified Nutrition Coach to customise your diet plan and a free Account Manager to track your goals. They also customise a program that offers maximum results in the minimum amount of time or design a program that ensures long-term and sustainable success. 
Need to fit into that wedding dress? If you're looking for a short-term program, some of their clients have lost over 12 kg in just 8 weeks – that's over 1 kg every week! Or if you're looking for a sustainable long-term program, Athleaders has helped others lose a staggering 30 kg in a year – that's over 2 kg every month.
Don't worry if you are just starting out on your fitness journey. Athleaders takes into account your circumstances – injuries, work life, family obligations and overall lifestyle and then tailor a program specific to your needs. They will then ensure you see results and provide you with the guidance you need to achieve those goals.
So whether you are looking to enhance your fitness levels or jumpstart that health journey, Athleaders make it possible with the best of professional support and convenience at your doorstep. No more excuses!
Quote VL50 to get 50% off your first session! WhatsApp the friendly Athleaders team on +65 9890 7224 or via their website.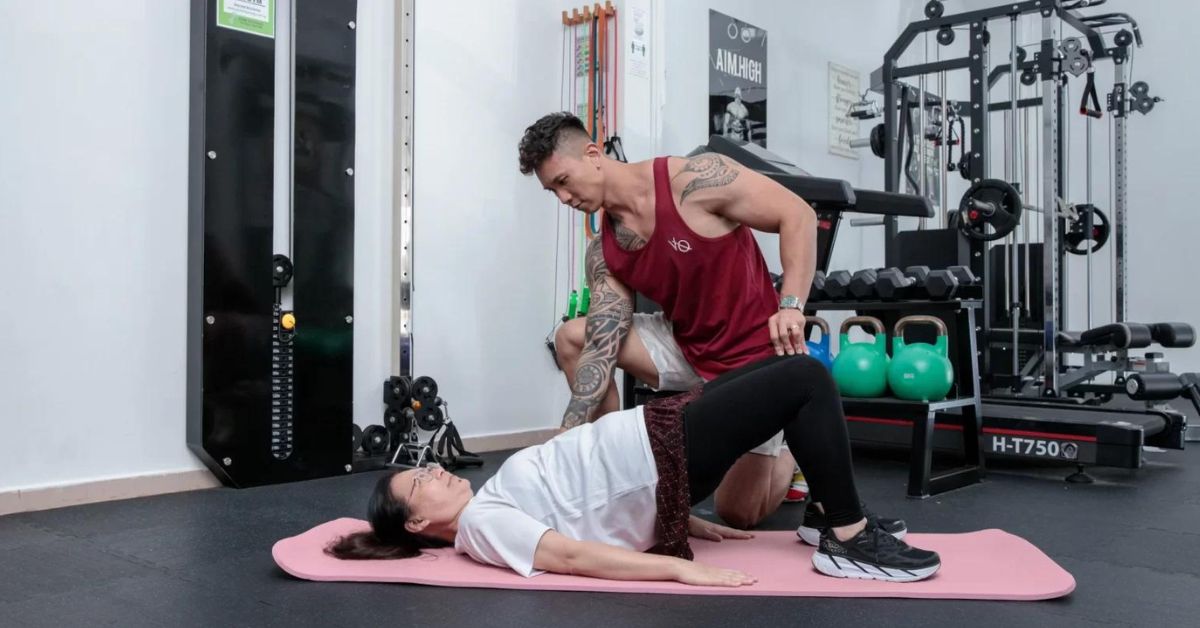 Thanks to Urban Active Fitness and their specialised at-home personal training programmes, achieving your fitness objectives has never been simpler or more comfortable. You can now access a healthier, stronger version of yourself from the comfort of your own home thanks to their team of qualified and experienced personal trainers. Urban Active Fitness knows how vital your time is, therefore they bring the workout to you, saving you time by removing the need for transportation. Their committed trainers are prepared with the knowledge, tools, and inspiring attitude to guarantee a complete workout experience that is catered to your unique requirements, skills, and objectives.
Whether you're looking to shed some pounds, build muscle, tone up, recover from an injury, or simply improve your overall fitness, Urban Active Fitness offers a wide range of programs to suit your preferences. From 1:1 personal training sessions focusing on fat loss, muscle building, strength training, and more, to buddy training where you can exercise with a friend for added motivation, the options are diverse and customisable.
For more information about rates and their vast programs, check out urbanactivefitness.sg
MyFitnessComrade offers a unique and convenient approach to kickstart your fitness journey right from the comfort of your home. With a vast network of freelance personal trainers and an impressive track record, they are the go-to platform for finding the perfect fitness comrade to guide you on your path to better health.
MyFitnessComrade has you covered if you struggle to find the time to work out at the gym or prefer the solitude and convenience of working out at home or in your condo gym. You can choose the personal trainer that best fits your interests and needs from their wide selection. MFC will pair you with a comrade who is willing to meet you in your preferred location, whether that is the gym located below your condominium or a boutique gym close to your place of employment.
What sets MyFitnessComrade apart is its dedication to personalised matches. They understand that every individual's health and fitness needs are unique. Thus, they take pride in matching clients with the most suitable and qualified personal trainers. Choose based on your specific goals such as building muscle, losing weight, rehabilitating from an injury, improving your nutrition, or enhancing your physique. MyFitnessComrade has personal trainers available to cater to all these objectives and more.
To sign up for a Home Trainer, click here.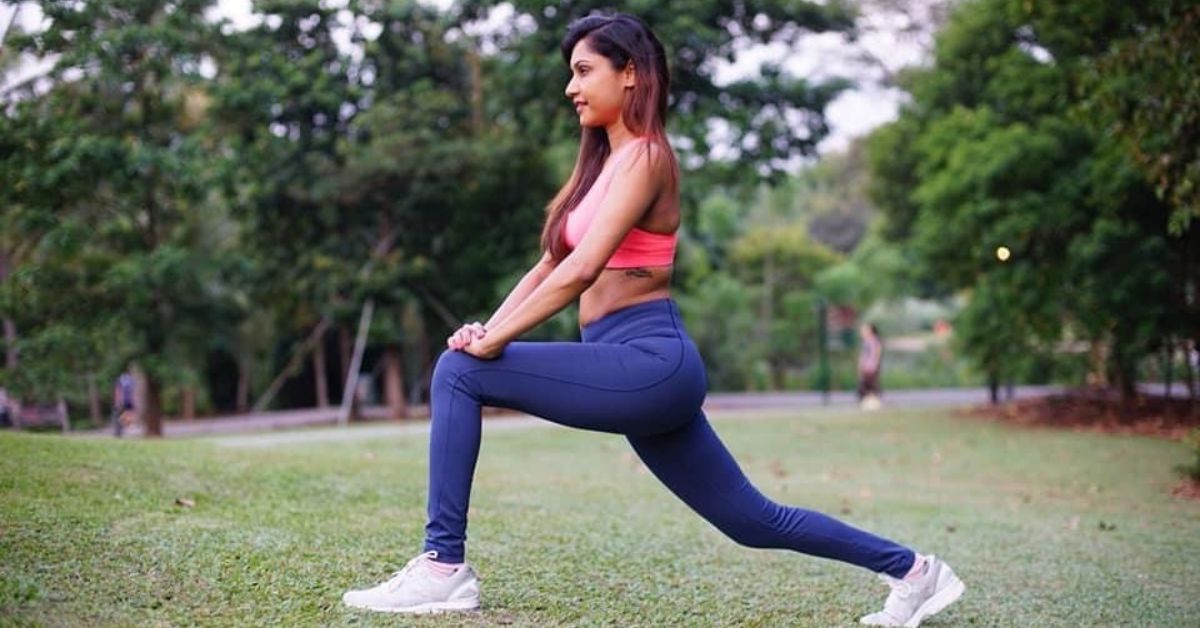 Looking for a home personal trainer certified to handle prenatal or post natal exercise? A skilled personal trainer with a strong physiotherapy background, Noopura holds a Masters in Clinical Exercise Practice from Victoria University in Singapore. With extensive experience as a rehabilitation therapist and physiotherapist, coupled with over a decade as a personal trainer, Noopura excels in exercise therapy for diverse conditions. Notably, she is also certified in DMA Clinical Pilates, adding an extra layer of expertise to her repertoire.
Incorporating her firsthand experience as a mother to a 2-year-old boy, Noopura specializes in Antenatal and Postnatal Personal Training. For mothers eager to resume their fitness journeys, these tailored sessions provide the perfect opportunity. 
Given the toll pregnancy takes on the body, maintaining a workout routine becomes vital to sustain energy levels and effectively manage weight gain during pregnancy.Expecting mums who are yet to give birth can opt for the Prenatal / Antenatal Workout, designed to enhance posture and alleviate common discomforts like fatigue and backaches. 
Noopura is also highly approachable and will guide you through home workouts so you can gain muscle strength and maintain fitness even while travelling. Visit her Instagram page @trainwithnoop to catch a glimpse of her dynamic workouts and glean valuable tips for staying active and motivated!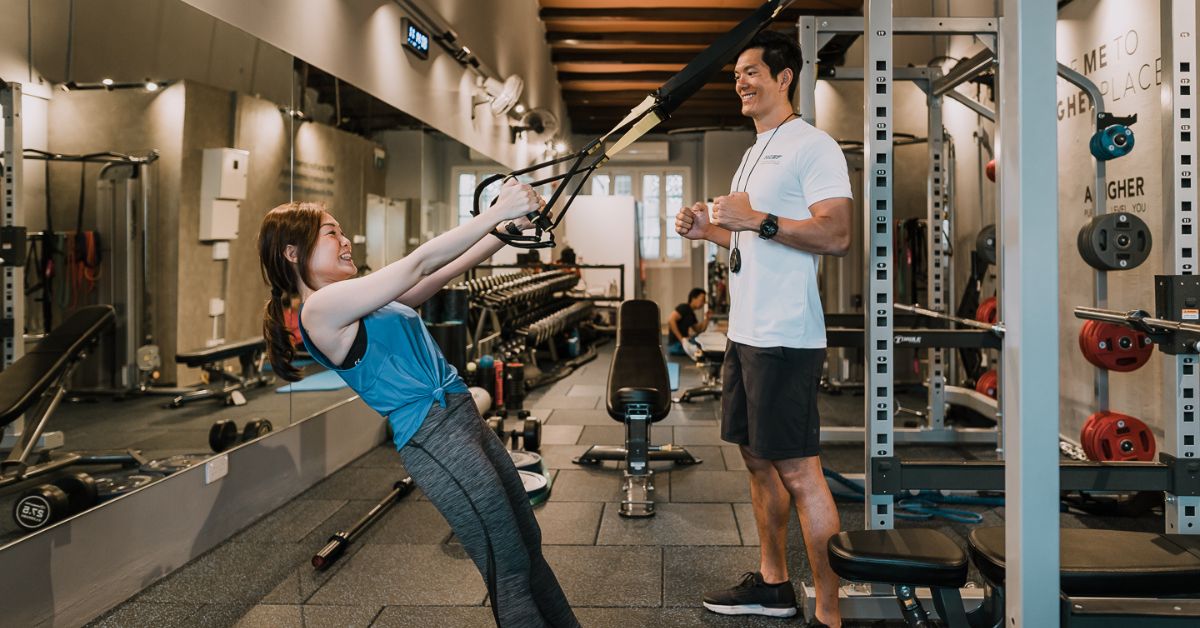 With a thorough and results-oriented approach to fitness, Results Personal Training stands out as a bespoke home personal training programme in Singapore. Their relentless dedication to providing their clients with tangible, measurable results is what sets them apart from the rest. In fact, they provide a special guarantee: if results aren't realised, clients receive their money back. This shows just how sure they are in their abilities to assist clients in reaching their fitness goals.
Regardless of your fitness objective, whether it's weight loss, muscle building, toning, or postnatal training, Results Personal Training has the expertise and experience to design a tailored program just for you. They start by conducting an in-depth analysis of your fitness level, exercise history, medical background, lifestyle, and dietary habits, ensuring that the program is perfectly suited to your individual needs and preferences.
Moreover, Results Personal Training's house-call service eliminates the need to commute to the gym, providing the ultimate convenience and flexibility. Their personal trainers come to your preferred location, making fitness accessible and enjoyable in the comfort of your own space.
Book a trial session on their website pt.com.sg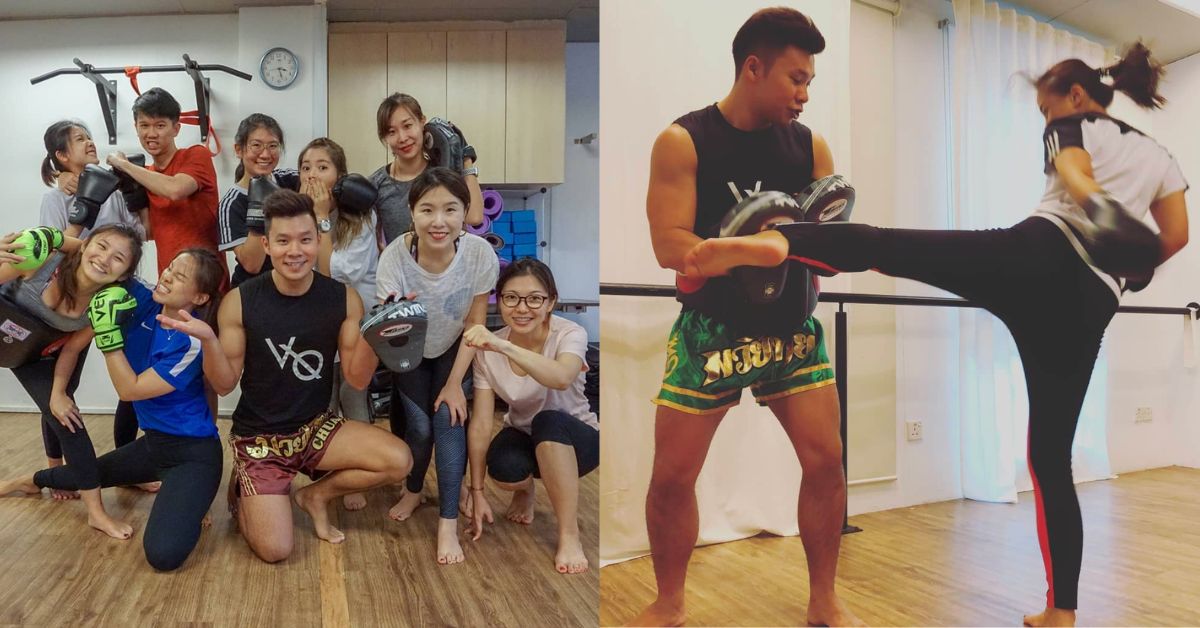 Bryan's Fitness Federation (BFF) offers a personalised and sustainable approach to achieving your fitness goals, providing expert personal training services right at your convenience. Whether you prefer to work out in the comfort of your home or utilise the facilities of your condo gym or an ActiveSG gym, BFF's certified fitness personal trainers are there to support you every step of the way. With a strong emphasis on flexibility, they strive to accommodate your schedule, making fitness accessible and achievable.
Regardless of your fitness objectives, whether it's losing weight, building muscle, or making a lifestyle change, BFF's experienced personal trainers are well-equipped to guide you towards your desired goals. With tailored and 100% customised workouts based on your individual needs and aspirations, you can be sure that every session is designed to maximise your progress and ensure your success.
Find out more information about their programmes here or call/whatsapp +65 9841 8390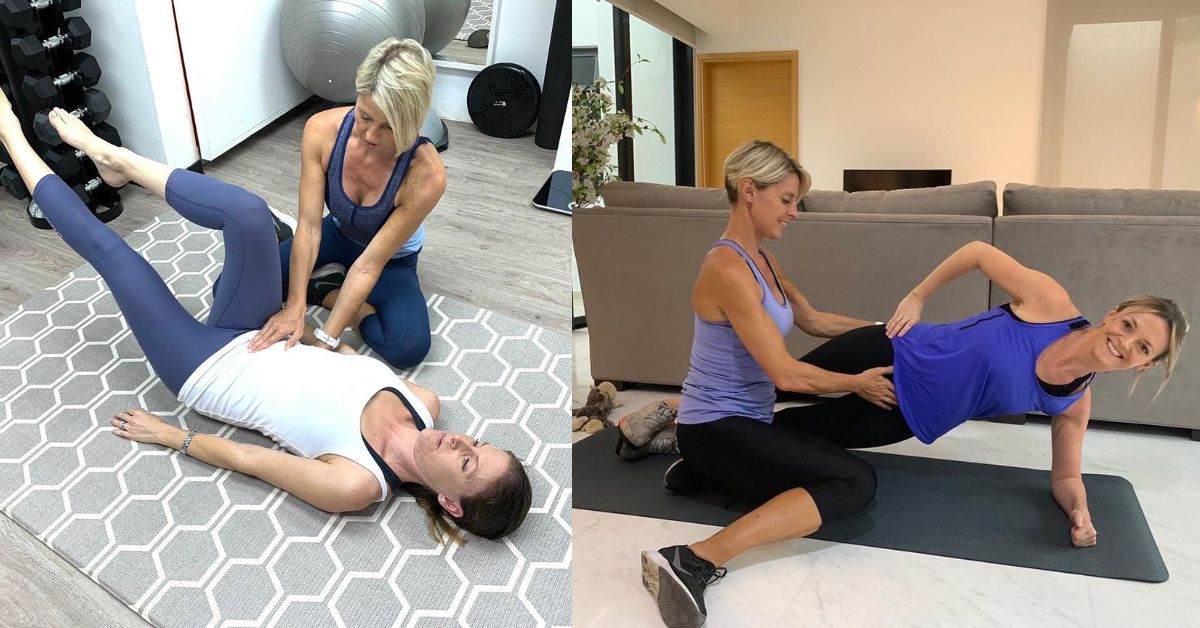 For pregnant mummies looking to maintain their health and fitness, Health2mama's prenatal and postnatal workout programs are designed to help you in this important stage of life. With a focus on safe and guided training, Health2mama's highly experienced Physio-Trainers specialize in prenatal and postnatal services, ensuring that exercise is tailored to meet individual health needs during pregnancy and after birth, regardless of the time frame. 
Super-convenient, these individualised training sessions can be held at your home or another location of your choosing, providing the ultimate convenience for working mums. The training programmes are skillfully created to meet your specific needs and incorporate Pilates, toning, interval training, strengthening, core training, diastasis recti mending, and pelvic floor rehabilitation. 
Health2mama's approach ensures that every mom feels confident and safe throughout her fitness journey. With the added benefit of access to online workouts and nutritional guidance, pregnant mummies can find all the necessary support to maintain optimal health during and after pregnancy.

Find out more about their various programs for mummies here.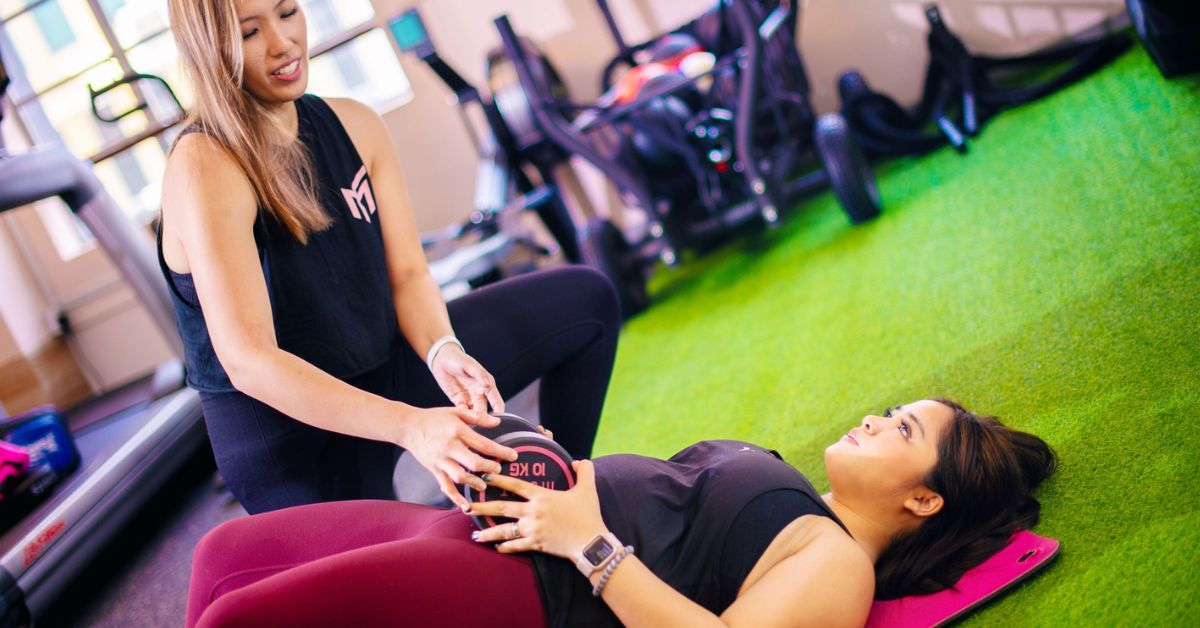 Home training has never been easier than with MSFIT's programs. With their dedicated team of highly experienced, certified female personal trainers, they bring the gym experience directly to your doorstep. MSFIT's holistic approach to health and fitness ensures that every aspect of your wellness is addressed, from workouts and nutrition to mindset, stress management, and overall well-being. 
Their 1-on-1 personal training sessions offer personalised guidance and support, making you accountable and motivated to achieve your fitness goals. For those unable to make it to the gym, MSFIT offers house calls, providing fully accessible fitness on your schedule, right from the comfort of your home. The convenience doesn't come at the expense of quality, as MSFIT's tailored workout plans and diet recommendations are 100% customized to your unique needs and goals. With regular progress tracking and consultations, as well as exclusive access to workout videos and 24/7 support, MSFIT ensures that you stay on track and achieve sustainable results. 

The home training programmes offered by MSFIT provide the knowledge and commitment required to easily realise your fitness potential, regardless of where you are in your fitness journey—the learning, growing, or sustaining phases.
To check out their programmes and prices, head over to msfit.sg
With a team of knowledgeable personal trainers, EzFit Singapore provides individualised training plans that are tailored to your unique fitness objectives, whether they are increased athletic performance, total fitness, fat loss, strength and conditioning, or total fitness. The secret to their success is realising that each person is different and that there is no one-size-fits-all method for getting in shape. By utilizing the most up-to-date fitness tools and staying ahead with the latest industry trends, EzFit Singapore ensures that you receive the best results and variety in your workouts.
By selecting EzFit Singapore, you reap the full benefit of convenience. The days of driving to and from the gym, dealing with congested locker rooms, or keeping to rigid gym hours are long gone. With their individualised gym coaches and trainers on hand around the clock, you may work out whenever suits you best, day or night, in the convenience of your own home.
Register for a free consultation here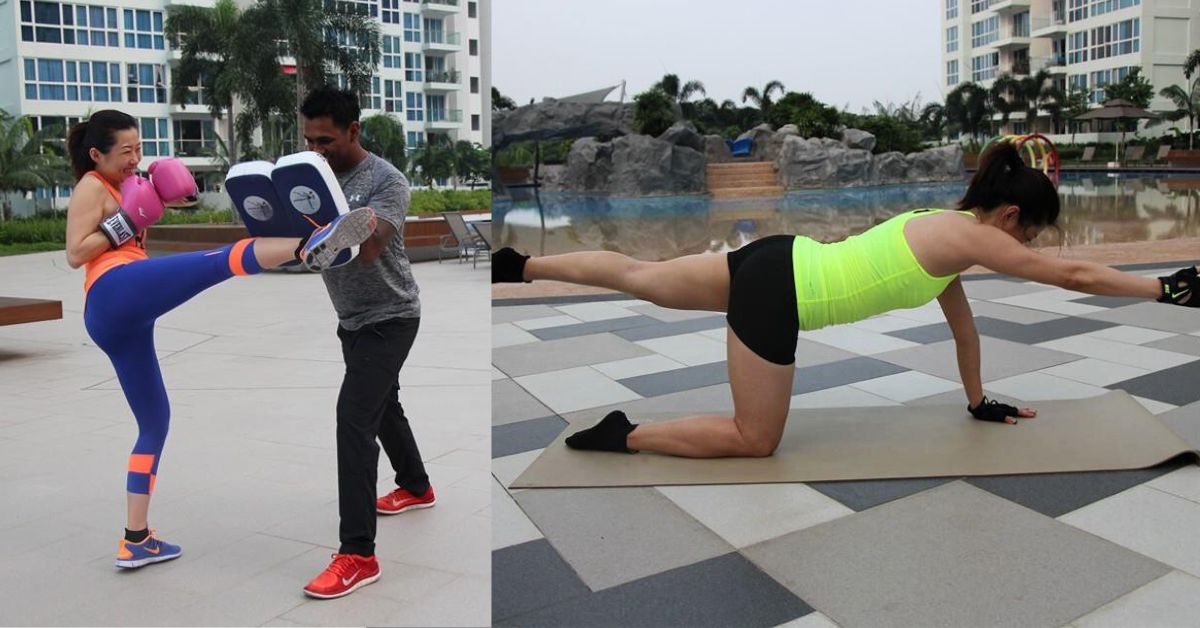 Fitness Functions is a premier personal fitness business in Singapore that stands out for its commitment to education, quality training, and effective results. They believe in steering clear of fast fixes or fads, and instead focus on providing a diverse range of training programs catering to both beginners and seasoned fitness enthusiasts. 

Their staff of qualified trainers has the skills and knowledge to help you on your fitness path, specialising in areas like flexibility, core stability, weight loss, fat percentage reduction, and more.
Fitness Functions' capacity to provide individualised training from the convenience of your home is one of their main advantages. With their house-call personal trainer service, they can help you with anything from a customised workout plan to nutrition advice to postnatal fitness. As a privately held company, they put their client's needs first and guarantee dedication to helping them reach their individual fitness objectives in a welcoming setting at a reasonable cost.
Find out more about their training programmes and rates here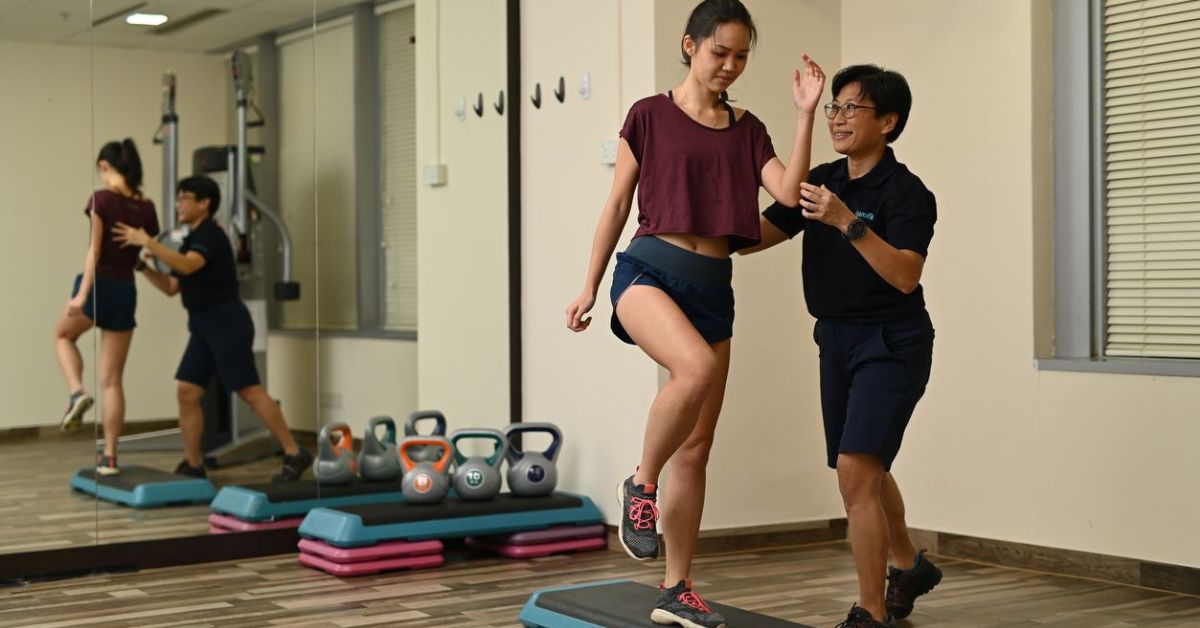 Maintaining good health and fitness is crucial for people of all ages, including elderly individuals. However, some seniors may face challenges in attending gyms or fitness centres, which is where Retrofit's home-based training program shines. 
Retrofit offers supervised fitness sessions in the convenience of senior citizens' homes because it is aware of their needs. Elderly clients can receive specialised supervision and attention to ensure safe and efficient workouts with the help of experienced Exercise Specialists who can evaluate individual needs and create exercise programmes accordingly.
The home-based training program by Retrofit is particularly beneficial for seniors who may find it inconvenient to travel due to injuries, mobility issues, or chronic health conditions. The Exercise Specialists are specially trained to work with seniors, helping them move better and improve their overall well-being. This personalised approach not only ensures the safety of the exercises but also motivates seniors to exercise regularly and improve their quality of life.
Read more about their home-based training here