It would not be incorrect to call out men's shoes as the most important part of a man's wardrobe. Still, at times, it is the most ignored. We thought perhaps this festive season and New Year's, it is time to change that. We bring to you an exclusive list of some of the most promising men's shoe brands available on the island city of Singapore.
And if you are worried about how much is enough for a pair of men's shoes, trust us, we thought of it too. Though no amount can be enough when your intent is to buy style, the brands do offer some of the best value for money. So if you agree with us and are looking forward to add that extra punch of sexy in your wardrobe, read on!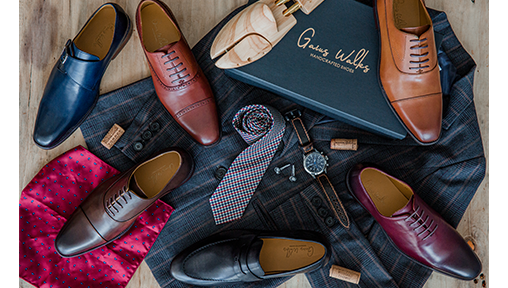 The first men's shoes on our list are Gaius Walks. Gaius, taken from the first name of Julius Caesar means 'joy' in Latin. The brand's styles are heavily influenced by classic artisan Italian shoemakers and they take extra care while picking only open pore full grain calf leather for their shoes. This leather is much more durable and supple. It also absorbs leather creams more easily and the patina improves over time.
Gaius Walks follows a direct to customer business model ensuring that what one pays goes towards the craftsmanship of the master craftsman and the material, ranging from the leather patina, hand burnish, stitchings, laces etc.that is chosen for the shoe.
Each pair of Gaius Walks men's shoes takes up to 50 hours to complete and is made in 7 carefully selected tones including unique colours like slate, indigo and sangria. The collection includes calf leather dress shoes, napa leather dress loafers, suede casual loafers and cowhide drivers. And to top it off, they offer free shipping for Singapore and Malaysia.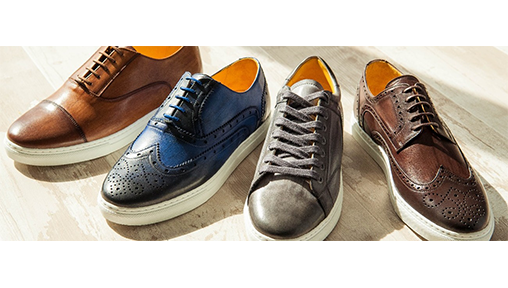 The Undandy Shoes are carefully handcrafted in a third-generation shoe workshop in São João da Madeira, often referred to as the shoe capital of Portugal. Some of their craftsmen have been in the business for over 40 years adding a lot of passion to the art of shoemaking.
Something unique that Undandy Shoes offer is that you can custom design your men's shoes with materials and colours that you feel suits you best. And they will add their expertise in giving birth to a shoe exclusively for you. Their range of full grain calfskin leathers are sourced in Italy and France and they offer over 50 colours in their leather and fabrics across matt, patent, canvas and suede.
Post the selection of the leather, the Undandy Shoes go through a careful process of pattern cutting and sewing, assembly and finishing. After which the patina is applied. They also believe that unboxing your first Undandys is an experience to cherish and therefore every shoe is carefully hand packaged and shipped to you.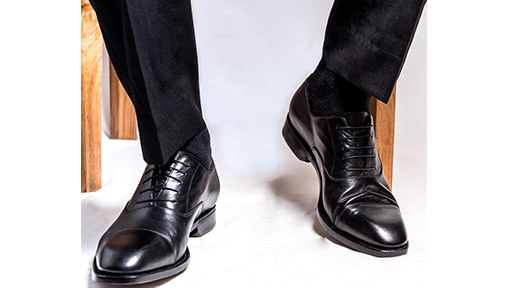 Redefining luxury menswear without the need for middlemen, Archibald London is a modern luxury platform offering a range of sophisticated high-quality products sold at a fraction of the prices quoted by famous luxury brands. Beginning as an optical eyewear brand, Archibald expanded its line of products to selling men's shoes as well.
They offer a range of men's shoes, from hand-welted dress shoes to football boots, each shoe is hand-crafted in Italy. Their hand-welted dress shoes are hand-made in a small workshop located in Italy, finger-stitched with an upper made of the finest calfskin or suede resulting in beautiful creations that are priced affordably.
Archibald London provides shipping to internationally to Singapore and several other countries and has also released a line of products apart from men's shoes, such as luxury clothing and leather accessories.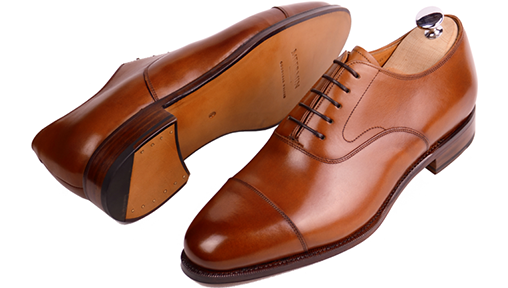 Based in Mallorca, Meermin Mallorca produces some of the most affordable Goodyear Welted men's shoes in the market. Meermin believes in distributing their shoes directly to the end customer effectively eliminating the need for middlemen and cutting corners.
Meermin sources their materials from well-known tanneries in France, Italy and Japan and are open about the shoe manufacturing process taking place in China to consumers, creating an environment of trust and strong consumer support for the brand.
They also offers a Made To Order option on their website providing customers with the opportunity to design their very own pair of formal leather men's shoes with a wide selection of colours and designs.
Meermin Mallorca's men formal shoes are worth the price compared to more traditional brands that place exorbitant price tags on leather shoes of the same quality.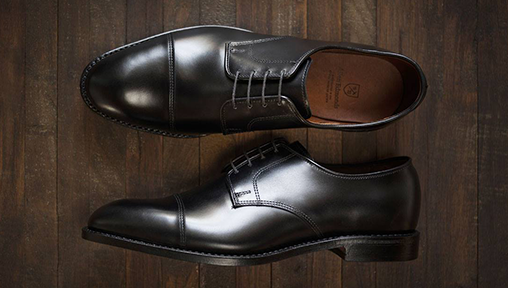 Elegant and classy are some of the descriptors one can use to describe Allen Edmonds as a men's shoe brand. Operating in Washington since 1922, this men's shoe brand certainly knows how to make a fine pair of shoes for the bespoke gentleman.
It is no secret that Allen Edmonds products are high end and rightfully so, as their products are made from some of the finest quality of premium hides,  sourced from all over the world. The end product results in a pair of men's shoes that exudes quality, is long-lasting and more importantly stylish.
From the classic Men's Oxfords to their sandals, Allen Edmonds has a style for every individual's preference, so be prepared to be spoilt for choice with the variety of shoe designs they have to offer!