Always wanted a Marilyn Monroe Boudoir shot of yourself? You're not alone. Carolyn Soemarjono, started The Boudoir Photographer, Singapore's first and only dedicated boudoir photography studio, as she believed that every woman deserves a beautiful photograph of herself. Her clients include women in their 30s - 50s, from all walks of life, be it wanting to surprise their partners or just wanting something special for themselves to look and feel good.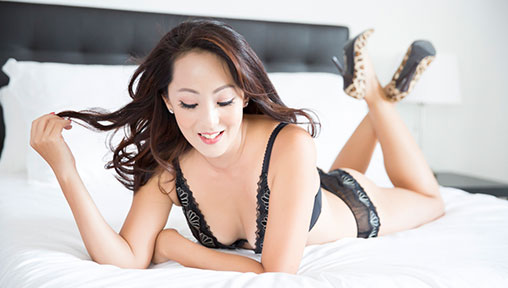 Client Carol Gockel as seen in the photo above shot by Carolyn, decided to do a boudoir shoot to mark a milestone in her life; turning 40. When she turned 30, she had no idea she would go through a divorce, find herself, find love again, get married the second time, have a career change and give birth twice, within 14 months!
Her experience wasn't as uncomfortable as she had imagined. She was initially worried about looking crass or showing her stretch marks however Carolyn was able to coax the sexiness and confidence out of her and she was able to see her body flaws as badges of honour!
"Getting a boudoir photo shoot is definitely up in the peak life experiences category. A must on every woman's bucket list", says Carol.
Vanilla Luxury: What made you get into Boudoir Photography considering it's considered risqué to some people in Singapore?
Carolyn: A combination of reasons actually, one was due to not being able to get this type of shoot for myself in Singapore a few years ago and two, is that I have a genuine passion for showing women just how beautiful they really are!
Vanilla Luxury: I love that you believe every woman is beautiful, tell us more.
Carolyn: It's true! So many women I have photographed say that they don't have a good photo of themselves or even hate having their photograph taken. I'm on a mission to change all that!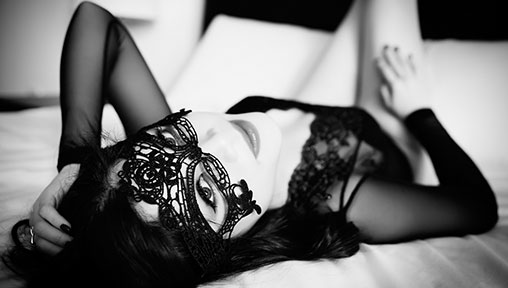 Vanilla Luxury: Walk us through the experience..how does it work?
Carolyn: Once I've provided information to a potential new client, I insist on meeting them in person to provide a tour of my private, home-based studio. This is also an opportunity for me to really start getting to know a new friend and planning their specific photo shoot - including which outfits they might wear.
The photo shoot day is a very relaxed half-day experience which includes professional hair & makeup, coaching on flattering poses and generally lots of fun. After the photo shoot, I carefully shortlist the best images so that the client can return around a week later to select their favourite images. I provide digital images and can also design and deliver them in a gorgeous photo book.
Vanilla Luxury: What's the damage?
Carolyn: The photo shoot session, or the entire experience is $550, which includes everything on the shoot day, like hair & makeup. The digital images start at $1,500 for 30 images separately. My average client spends around $3,000 for 30-50 digital images and a beautiful boxed photo book.
Visit The Boudoir Photographer to know more!