Are you after clean makeup brands in Singapore? Then you'll love the award-winning, cult-favourite clean makeup brand BITE Beauty that recently launched on our sunny shores! Fueled by skin-loving superfoods, BITE makeup and lip care harness the power of ingredients that are rich in antioxidants, vitamins, minerals, fatty acids, and more—to deliver vivid colour, sensorial textures, and high performance.
We spoke to Sarah Koch, SVP at BITE Beauty on all things clean beauty, including how these products perform under Singapore's humid heat. Read on to find out all about BITE Beauty's superfood-infused makeup and why we think this brand should make it to your dresser!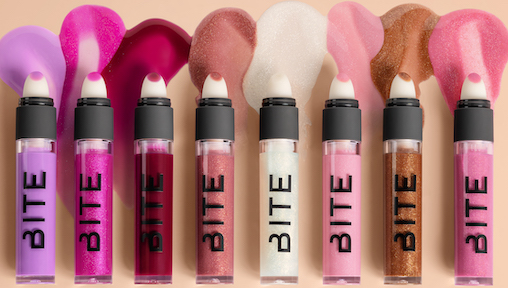 Vanilla Luxury: Clean makeup brands in Singapore are still pretty new. Talk to us about vegan, clean makeup and how that changes the way we all shop for our products?
BITE Beauty: BITE Beauty began with the need for clean beauty that performs. We create clean, vegan, cruelty-free and gluten-free makeup with skin-loving ingredients like antioxidants, vitamins, minerals, fatty acids and more that make you look and feel damn good. This is the same philosophy you can apply when choosing your makeup products!
Vanilla Luxury: People often assume natural means low performance. Does using clean makeup brands such as Bite Beauty results in a lower pigment payoff?
BITE Beauty: At BITE Beauty, we're committed to creating products that have vivid colour, instant impact, and sensorial textures. All of our formulas fueled by superfoods perform on par with, if not better than, non-clean formulas. Our best-selling Power Move Creamy Matte Lip Crayon, which comes in 15 incredible shades, is a testament to how bold and powerful clean beauty can be.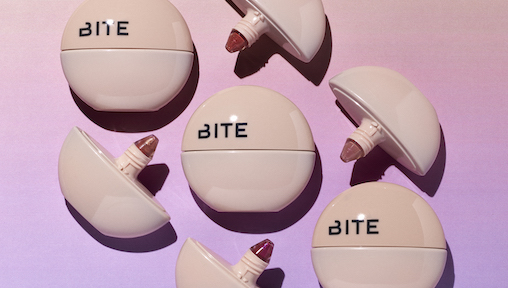 Vanilla Luxury: What are some of the most loved products at Bite Beauty and what do customers love about them?
BITE Beauty: Changemaker Supercharged Micellar Foundation is the first step in your Bite routine. Fueled by nourishing, antioxidant-rich maqui berry, it is a lightweight, easy to apply formula that's buildable for light to medium coverage. We recently launched the new Daycation Whipped Blush, and it has become a fast favourite for its lightweight, creamy formula that gives a "just got back from vacation" glow. To finish off your look, Power Move Creamy Matte Lip Crayon has a bold, one-swipe colour that everyone craves.
Vanilla Luxury:  We personally adore the Daycation Whipped Blush. Tell us more!
BITE Beauty: Daycation is a clean, vegan, long-wearing cream blush available in 4 easy-to-apply shades that blend seamlessly into skin. The formula is infused with superfood papaya extract that helps promote glowing skin, and it's super buildable on cheeks and eyes – you can use as much or as little as you like. It also has an incredible whipped texture that's cool to the touch and feels refreshing on the skin!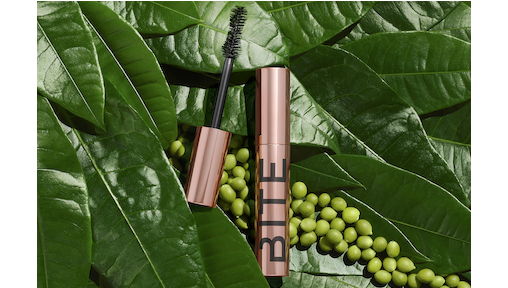 Vanilla Luxury: And (we always ask this!), are your products suitable and tested for the Tropical climate we live in?
BITE Beauty: Yes! Our products are suitable for all climates. Upswing Mascara is smudge and flake-resistant and Changemaker Foundation is lightweight and lasts all day – perfect for all hot, humid weather.
BITE Beauty is exclusively available at Sephora Singapore's e-store.