green
Local F&B Heroes Put Sustainability on the Menu at 28 Hongkong Street's Proper Dinner
Published Date
: 13 Apr 2021 10:00

This April, an environmentally-friendly food and drinks pairing at 28 HongKong Street shows guests that doing their part for the planet can feel good
Homegrown F&B heroes TiNDLE, ecoSPIRITS and Brass Lion Distillery have joined forces at award-winning 28 HongKong Street, one of Asia's 50 best bars, for the month of April, to demonstrate how sustainable food and drink can make an environmental impact in just a single serving.
The brands share a green approach to business — TiNDLE is a mouthwatering chicken experience made from plants, bringing real people together for a mind-blowing taste experience that also benefits the planet; ecoSPIRITS is an innovative closed-loop distribution system that nearly eliminates packaging waste in the premium spirits supply chain, providing a transformative carbon footprint reduction.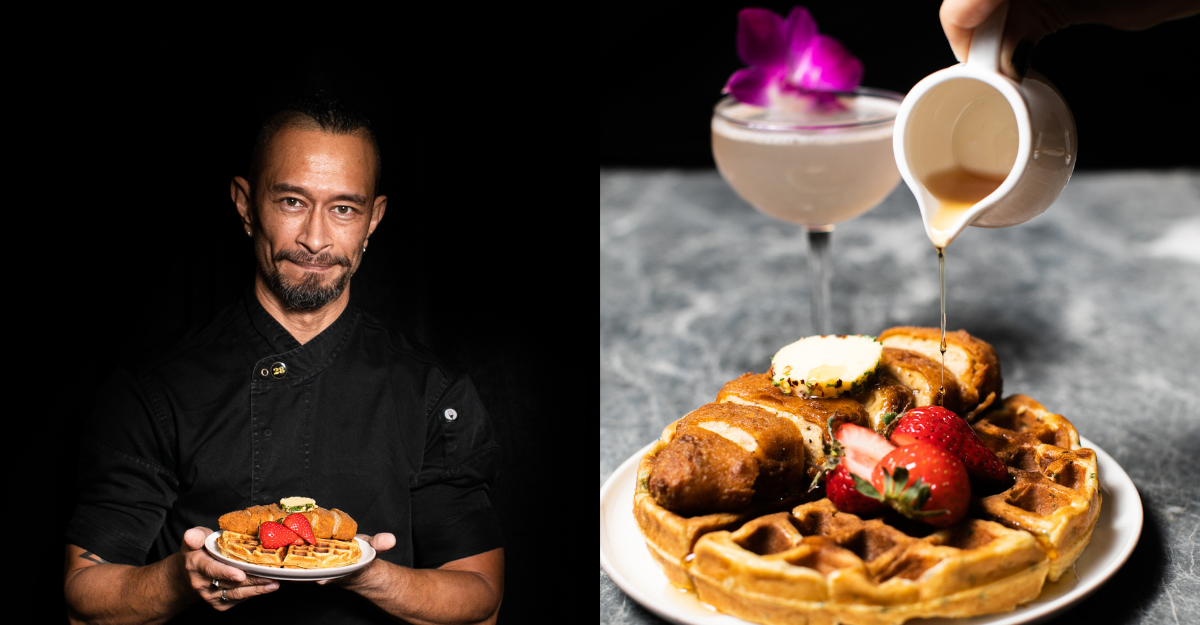 28 HongKong Street's Sustainable Dinner
The April edition of 28 HongKong Street's Proper Dinner series will feature Chef Melvyn Tan's TiNDLE spin on the bar's iconic Fried Chicken n' Waffles topped with homemade herb butter. Chef Mel makes everything from scratch to create the dish — making this version likely the most sustainable, freshest take on the nostalgic American bar food in Singapore.  
Each Proper Dinner served in the month of April will do the following:  
1) Save 31L of water by switching from traditional resource-intensive chicken to TiNDLE's chicken made from plants. 
2) Eliminate 150g of carbon emissions through 28's use of ecoSPIRITS low-waste spirits technology.  
3) Plant one native tree in 28 HongKong Street's name in the endangered Kalimantan rainforest in Borneo, Indonesia.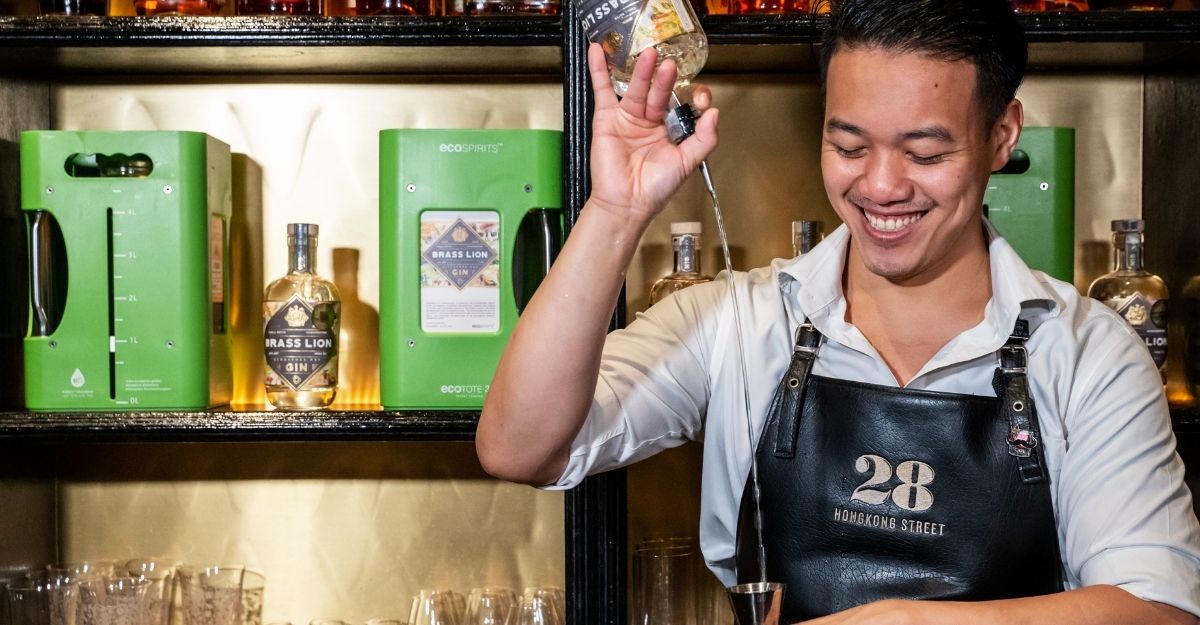 The Low Waste Brass Ring Cocktail
The dish is paired with the Brass Ring Cocktail, a low-waste, gin-based cocktail by Chris Saw, Singapore's reigning Sustainable Bartending Competition winner. 
The specially created cocktail features gin from Brass Lion Distillery, delivered via the ecoSPIRITS system. As Singapore's first full-fledged micro-distillery, Brass Lion distils locally and sources their botanicals within a 5km radius of the space — in addition to significantly reducing their glass and packaging waste with ecoSPIRITS.
Working to achieve minimal waste by upcycling leftovers from the kitchen, Chris has created a tall and refreshing vegan cocktail that features Brass Lion Singapore Dry Gin, aromatised leftover white wine and a house-made lime cordial from discarded lime husks.
The TiNDLE x Brass Lion Distillery x ecoSPIRITS Proper Dinner is only available in April 2021, Tuesday to Saturday from 5pm to 7pm. Reservations are recommended. Visit 28hks.com to book.