Are you seeking kids gadgets that are practical, encourage learning while being age-appropriate? With technology becoming such an integral part of our lives, toy and lifestyle companies are now developing gadgets for children that promote learning and skill-building as part of the play experience.
Which ones should you buy? We've rounded up some of the best tech toys and kids gadgets available in Singapore, that help to build confidence, critical thinking, programming, a love for reading and plenty more! Read on to see what's most suitable for your child!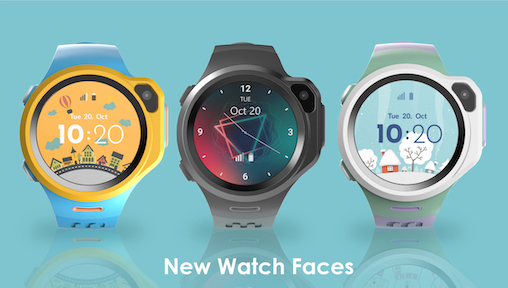 Need a smart tech gadget for kids to stay connected with them, safely? Local brand, myFirst, saw a lacking gap between safe communicating devices for children and affordable data plans, and hence took the opportunity to develop the myFirst Fone series. 
The myFirst Fone series is an all-in-one SAFE smartwatch phone, with more than the basic functions of a phone! It comes jam-packed with useful features and benefits that most parents desire including a GPS and fitness tracker, 2-Megapixel camera, Class Mode and Video Calls. 
Some of the super-useful safety features of the myFirst Fone series include precise location tracking with advanced GPS, Indoor WiFi Tracking via Google System and LBS (Location Based Service), which provides accurate and convenient information for parents to keep track of their children's whereabouts.
It also comes with Geo-Fencing so parents can preset safety zones for their kids. There's even an SOS alert that sends distress signals should your child need to reach out in an emergency! 
Concerned about the smartwatch being a distracting kids gadget? We love that the myFirst Fone series comes with a Class Mode where the device can work like just a regular watch during school hours wherein functions such as phone calls and texting are locked (SOS alerts still go through).
The myFirst Fone R1 series comes in three fun colours – Space Grey, Lavender Purple, Macaw Blue while the S2 is a square face watchphone that comes in three colours – Blue, Black, and Pink. To make the deal sweeter, each subscription plan comes with a FREE myFirst Fone with a lease to own!
The R-Plan subscription plan is available at S$28/month for a year. The S-Plan subscription plan is available for S$25/month for a year.** The first 1,000 subscribers will be able to enjoy S$5 off monthly for 12 months, using the promo code STAYCONNECTED!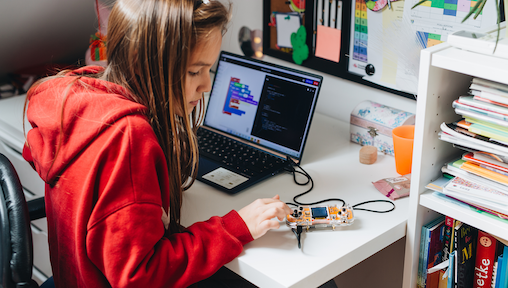 We've been fans of leading online and retail toy store TOYTAG for some time now! They started out as an idea to house the best toys and games under one roof, and today offer some of the most delightful toys and gadgets for kids in our city. 
Whether it's the coolest kids tech, stimulating educational kits or tactical board games, the range at TOYTAG is one that both kids and their parents will adore.
So, what's their take on the top kids gadget for the year? The Nibble: An Educational DIY Game Console! A DIY game console that will teach you or your kids about electronics and programming in a fun and interesting way.
Nibble is a new and improved version of MAKERbuino. Since its release in 2017, MAKERbuino was sold to over 12,000 customers across the world. With all of that feedback, Nibble was designed as the perfect game console that's, even more, educational and fun to use. 
Don't forget to check out the entire range of other toys and gadgets for kids at TOYTAG - we promise, it's the most exclusive selection you'll find on the island!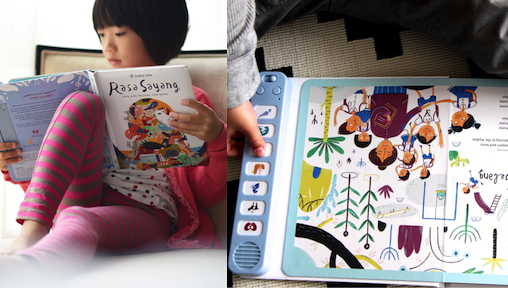 Looking for immersive children's books that incorporate exciting visuals and catchy sing-along tunes—all touching on topics such as vocabulary, numbers, and cultural lessons? The Rasa Sayang Sing-and-Record Fun Book by Baba baa will make a meaningful addition to your kids' activity, encouraging an early love for reading and singing, in the most captivating way possible! 
Watch as your child's eyes light up to the sound of traditional Nusantara folk songs and enter into a whole new world of interaction as they learn to record their own sing-along version. The Rasa Sayang Sing-and-Record Fun Book includes a 'play' mode for pre-recorded songs, a 'record' mode for interactive play and a 'playback' mode to play your recording. 
Songs include all-time favourite folk songs - Rasa Sayang, Chan Mali Chan, Burung Kakak Tua, Anak Itik Tok Wi, Bengawan Solo, Lenggang Kangkung, Gelang Sipaku Gelang. The late Singapore MM Lee Kwan Yew has in his memoirs described the song Burung Kakak Tua as a lilting song and famously known to be singing the song in his bath when he was invited by Tunku Abdul Rahman to stay at his official residence in KL.
Parents love the Interactive features that make this educational gadget for kids, engaging for children.  Illustrated by an award-winning Indonesia illustrator, watch every character come to life, and give way to a perfect moment of family bonding.
If you prefer an English series, try the English Rhymes & Lullabies, a book designed for all kids, of all ages. Press the buttons on the sound panel of this charming book to hear twelve much-loved nursery rhyme songs and lullabies. Each richly illustrated scene shows a different cultural setting that will fascinate all children.
Every song also comes with a question in both the book and the sound pad. Does the rain have a smell? What's the biggest fish in the ocean? Read or listen to the fascinating answers and expand your knowledge together with you this kids gadget!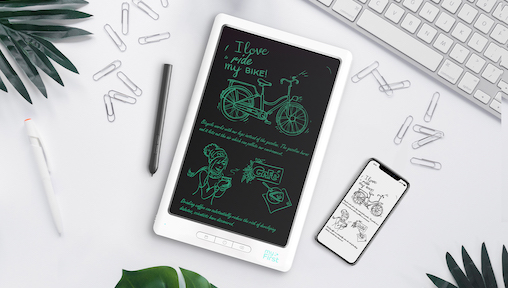 Are you struggling to file and keep away all of your child's artwork and doodles over the years? Local children's tech brand, myFirst, has unveiled the latest addition to its ever-innovative inventions of kids gadgets and tech products – the revolutionary myFirst Sketch Book; to make sure that you never miss any of your child's creative artworks and doodles!
The myFirst Sketch Book comes in a 10" LCD sketch pad, and is designed exclusively for the aspiring young artist to imagine, draw, and save their masterpiece on the paperless device with just a simple click of a button!
myFirst Sketch Book is distinctly different from a conventional kid's drawing pad as it comes with a built-in memory that allows kids to save all their drawings in the device. With an instant digitization feature, this latest innovation allows parents to browse through their kids' drawings anytime, anywhere. They can retrieve their child's artwork as a digital copy from the Sketch Book and save it directly into their smartphones or tablets wirelessly with the help of the myFirst Sketch Book App, which is compatible with any iOS and Android device.
What also makes the Sketch Book unique is how it is capable of simultaneous drawing. By pairing with the app, the real-time drawing mode allows parents to see the drawing on the smartphone at the same time as they are writing it. There are also a variety of colours to pick from with the assistance of the colour wheel on the app. Think plenty of evenings spent doodling, drawing and sketching together as a family!
The Sketch Book also comes with a minimum of only 2-hour charge time with a long-lasting battery capacity of up to 50 hours! Able to hold up to more than 1,000 drawings, this is the dream digital drawing kids gadget you are looking for.
The myFirst Sketch Book is available for purchase at S$99.90 on myFirst's website.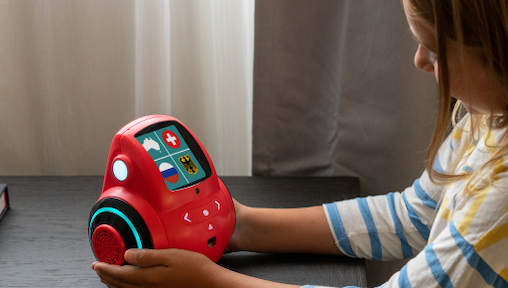 Miko 2, the Kids Gadget and Toy They'll Want!
Want a kids gadget or an educational, electronic toy that engages, educates and entertains kids? Miko 2 is a child-safe personal robot that sees, hears, senses and understands your child.
Its state of the art computer vision identifies, remembers and recollects known faces, objects and surroundings. Two active, noise cancellation microphones understand the voice of your child and neglect nearby noise. Miko 2 also initiates conversation and speaks directly with a unique voice using a hi-performance speaker. 
Millions of topics, concepts, and lessons selected by you are delivered conversationally to educate your child. This personal robot communicates and expresses emotion using natural emotive cues too.
And you have complete parental control! Miko 2 is completely safe for children and your child's data is protected with end to end encryption. The ownership of the data always and always lies in your hands, as a parent!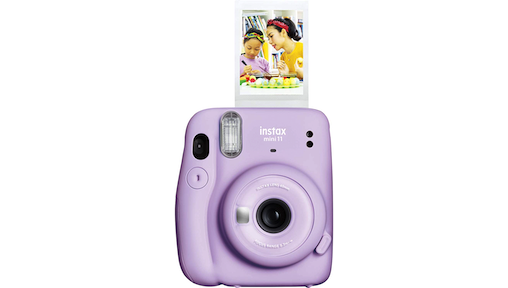 If you've got a budding photographer in the family, the INSTAX Mini 11 Instant Camera is a great gadget for your kids. As the successor to the INSTAX Mini 9 Instant Camera, it comes with a new Automatic Exposure function.  There is no need to adjust a dial anymore to take photos based on your lighting. You don't need a close-up lens attachment, just pull out the lens barrel until the "Selfie Mode" mark appears!
The Mini 11's Selfie Mode includes a built-in macro mode and selfie mirror. The camera also has 2 fun shutter button accessories that can be attached to the shutter button to customize the camera's look. The Mini 11 will be available in 5 colours: Sky Blue, Lilac Purple, Ice White, Charcoal Gray and Blush Pink, so you can really make it personal with this kids gadget!