Stumped for what to get the kids this Christmas? If you are seeking serious brownie points for the little darlings in your lives, these gift ideas are pure winners! Practical, parent-pleasing and with the right amount of holiday sparkle - we promise you, they'll love everything on this list.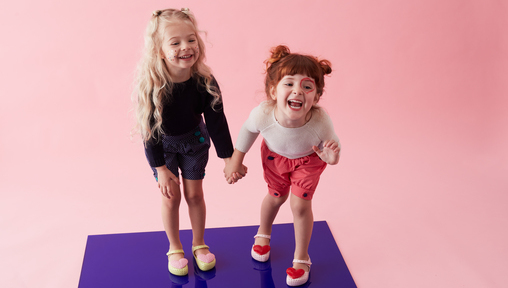 We have yet to meet a little girl who doesn't love the bubble gum scent of Mini Melissa shoes! Watch your tiny tot's face light up with delight as she unboxes a pair of these iconic jelly shoes this Christmas. With a range of cheery colours, 3D details like dainty bows, quirky alpacas and exquisite flowers, this recently registered vegan-friendly brand can make even the fussiest of toddlers love their footwear. 
And they are meant to last! Crafted out of MELFLEX™, Melissa's very own type of PVC that is 100% plastic and 100% recyclable, the Mini Melissa range is flexible enough to provide ultimate comfort throughout playtime and resistant enough for our tropical rain. From jumping at the playground to dancing at birthday parties, chances are your little one will want to wear her Mini Melissa's, everywhere.
Thinking of shopping for an older girl or twinning a tot and teen? Melissa's other range Mel, caters for older kids too! Plus, just like all of Melissa's shoes, Mini Melissa and Mel shoes come with that distinct and unforgettable bubblegum scent that is loved by the little and not so little amongst us. Psst…. they've even got a recently launched, Frozen II range that'll guarantee squeals of excitement this Christmas.
*Mini Melissa and Mel are available across all Melissa boutiques at: Wheelock Place, Raffles City Shopping Centre, IMM Outlet, Pop-up at 313 Somerset , Pop-up at PLQ Mall and selected departmental stores and online at www.mdreams.com.sg. For the full list of stores, click here.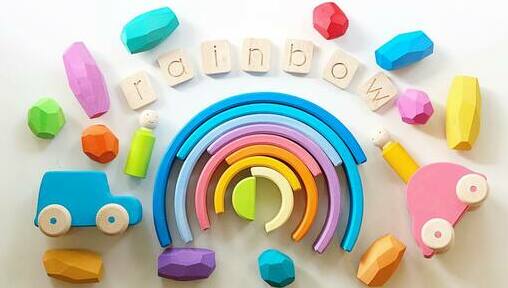 Hate the look of garish toys looming in the house? A thoughtful gift for both the child and their parents, Luna Play stemmed from the idea that most readily available toys come in colours that disrupt the interior aesthetics of a house. 
Toys always bring about the negative connotation of "being a mess" and Luna Play hopes to source beautiful toys from all over the world that are not only aesthetically pleasing but engaging as well.  You will find that most toys in their store are made from wood and are gender and age neutral ( double yay!).
Encouraging play based learning the open ended toys at Luna Play can be used in a number of ways and will help foster both logic and creativity. Our favourites? We cant seem to have enough of  their wooden rainbow stackers! Dyed with non toxic paint and made from natural wood, these gorgeous stackers are seriously addictive, for oldies too. 
Particularly Christmassy, is their Instant Snow. One packet of snow makes five whopping litres of realistic and cool snow - just add water and watch the snow grow in front of your eyes. Amazing for snow play, or simply to have the white Christmas we all secretly want!
Psst...should you want to see their products in person, Luna Play will be at the Sustainable Christmas Fair this week at the Novotel.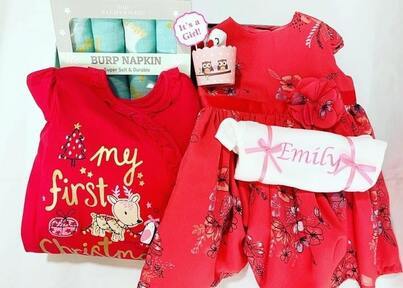 Looking for the perfect gift for the tiniest of them all? Be it baby showers, full month, first birthday or Christmas, Tiny Babies is our go-to for all baby related gift hampers. This personalised Baby Gift Hamper and Diaper Cake store, sells the cutest range of practical baby stuff, that is sure to please both the littles and their mums.
Bonus points for being online, so we don't have to drudge through the festive crowds at the mall to find a collection of perfect gifts. If you have a brand new, premature baby on the block - they are also the only online shop in Singapore that sell preemie baby clothes.
From adorable 'My first Christmas' rompers to literally the sweetest Christmas dresses, the baby hampers lined up for the festivities will give you some serious 'aww' moments. Personalised to please, parents will delight in their baby's name delicately embroidered across the items in these hampers.
What's more, they'll definitely make it to the Family photos and remain a gift that's spoken of, for years to come.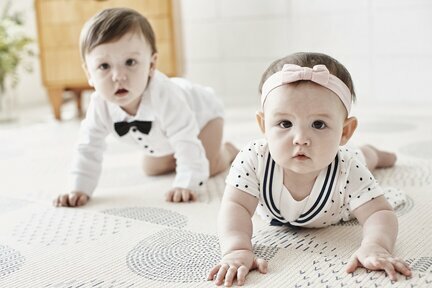 Luxuriously plush, safe and designed to delight from birth till the growing years, gifting a Parklon product this Christmas is a seriously good investment! Perfect as a gift for growing babies and kids - whether its for tummy time, rolling around or to finally jumping like there's no tomorrow, a little bit of Parklon's signature padding, indeed goes a long way. 
Choose from a range of sizes, adorable pastel colours and by type of mat - bumper, bubble or folded. All mats are Eco friendly, non toxic and come with SGS safety certification. 
You've probably seen their popular Animal alphabet bumper mats all over the world. Double sided, these mats come with two designs so you can flip when you want, and are water resistant as well as dust-mite resistant (yay for Singapore weather, we'd say!).
An exclusive 1 year manufacturer warranty from defects in materials and workmanship means you can be sure you've put your money where it matters. 
Also, there really is no match for a Parklon mat.
Available across a range of retailers including Small Small World, Pupsik Studio and Agape Babies.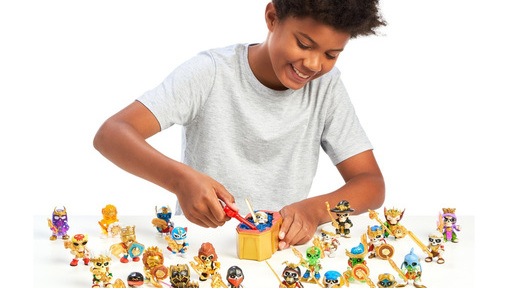 You thought collectible toys were only for girls?Fresh off the hottest Christmas toys for boys list, Treasure X is the ultimate surprise-reveal collectible that includes 10 levels of adventure! Tear, fizz and chip away to get to the real layers and secrets hidden within the treasure. Each pack comes with reusable magic rock which kids must dig through using the included tool.
Some may even uncover REAL gold dipped treasure! With 24 different Hunters to collect you can choose as many collectibles as you would like to gift. The new special Treasure Hunters actually feature light up 'Fire Eyes', Glow in the dark figures and fire finish figures. 
Adored by boys and with quite a fan following from grown up men too, this Christmas gift for your child will leave him beyond excited!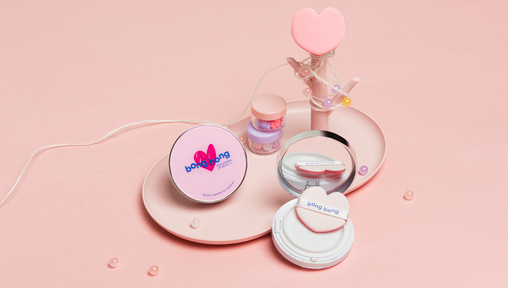 Makeup for kids? What if we told you it was clean, vegetable-based and made from the most natural and organic ingredients? Without a doubt you'll be delighting a little girl this Christmas, with Bong Bong Friends makeup. 
The colour balms are fragrance-free and get their subtle hues from purple sweet potato and red radishes. They are also made with the goodness of natural oil and shea butter that will moisturise lips on the go. 
There's quite a range of makeup and stick-on's to choose from as well - cute stamped blushers, nail and earring stickers, Sun Cushions with a pink heart puff, masks, mom & kids nail sets and the gorgeously lush lip balms. Each product is EWG, SGS, CGMP and Nail Patent certified to ensure they are created in the safest and most sustainable manner. 
In fact, these products are suitable (and safe) for pregnant mums and adults with sensitive skin too! 
Available at select Guardian stores across Singapore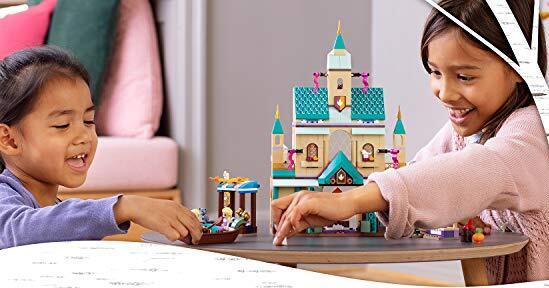 Yes, we just can't let this one go! With Frozen II taking over the entire world by storm, your little LEGO fan is sure to want some of that action.  Providing hours of magical creative play, the LEGO Disney Frozen Arendelle Castle Village set makes for a highly coveted Christmas present this year. Perfect for reenacting favourite scenes, this Anna and Elsa toy building set has 3 stories that can be easily removed and reassembled for play access inside. The furniture pieces are also designed to be easily moved and rearranged between the throne room, bedroom and attic floors. Outside, the market stalls are full of their finest produce, and there's even a rowing boat at the jetty! 
This Arendelle playset comes with three Disney characters and three LEGO animal figures and is the ideal toy building set for boys and girls aged 5+. Whether they are playing alone or with a group of friends, the LEGO Disney Princess Frozen 2 Arendelle Castle Village, is one Christmas present they'll be talking about for years to come!
Available across all major LEGO retailers and on Amazon Singapore.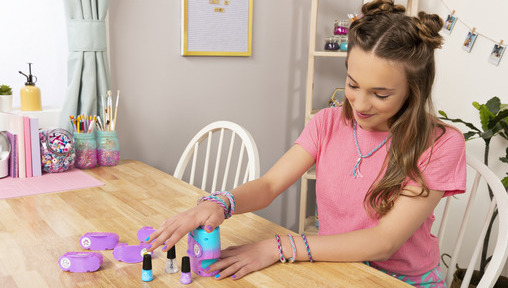 Got any pre-teens and teen girls that are difficult to please? The hottest toy on festive gift lists this year, the GO Glam Nail Stamper by SpinMaster Toys will make even the fussiest of them smile! The Nail Stamper stamps patterns onto any size nail and is a fun and easy way to create custom manicures at home. As simple as popping a pattern into the machine, painting your nails with a base coat and then pressing to stamp! 
And don't worry this is kid-safe nail polish. The patterns only stick to the special GO GLAM nail polishes that are water-based and completely non-toxic and safe for kids. 
5 patterns pods mean it can create 125 nails in total - a fab option for a few teenage sleepovers we think! 
Available in all major Toys departmental stores such as Toys R Us, Takashimaya, Kiddy Palace, Isetan, BHG, Metro, Robinson, Tom & Stephanie & OG.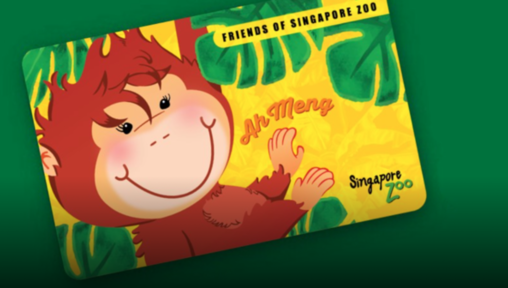 If you and your little ones enjoy going to the zoo, a family membership is an annual gift that will literally keep giving. The membership includes unlimited admission to Singapore Zoo for one year, tram rides as well as 20% off on dining options including the popular breakfast with the Orangutans. 
We especially love this gift option for a clutter-free, experience-rich Christmas and as a wonderful present from grandparents and relatives living abroad. And let's face it, with over 2,800 animals representing over 300 species, one visit to the zoo will never be enough!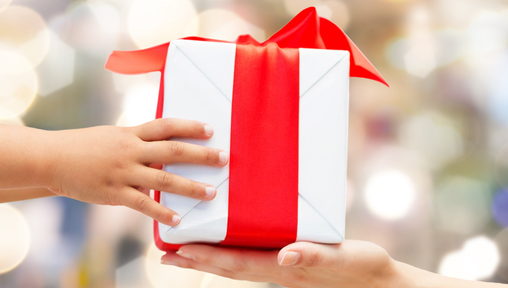 Had enough of material gifts and want to teach your kids about mindfulness? Gift-It-Forward gives you a chance to do that but also get your child a present they've been longing after. Create an occasion on their site and send over to friends and relatives who are looking to buy a Christmas present. Once the funds are collected you can choose to share a portion of these towards a charity of your choice. The rest? Buy the little ones a present they've been eyeing through the year.
With 18 different charities to choose from, there are plenty of ways to explain how your child will be making a small impact in the lives of others. Compassion and suitable gifts - now that's a win!