Being a parent comes with its own set of challenges. You're expected to love, provide for your children, and keep them safe, healthy and happy. You try to raise them to be the best they can be. Alongside parenting, you juggle your career and daily life; a difficult task indeed.
We hear the inspiring stories of these Mumpreneurs who balanced motherhood with their careers and founded their own companies.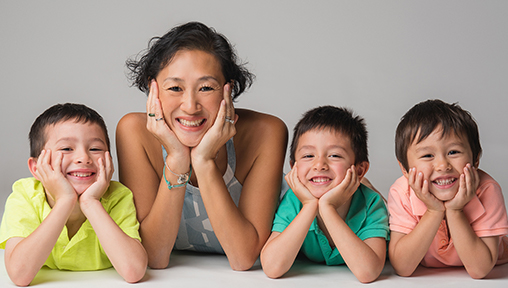 Formerly a corporate warrior, Theresa is a social entrepreneur with a genuine desire to make a difference. She was previously a management consultant and strategy professional.
When you send your invitations through Gift-It-Forward, you automatically create a personal gift fund, where a portion will go towards a charity of your choice, and the other portion to a group gift you hope to receive.
Vanilla Luxury: How did the idea of Gift-It-Forward come about?
Theresa Evanoff: With three young kids, I attended birthday parties almost every weekend and spent way too much time shopping for presents without being truly thoughtful, gifting the coolest toys that get tossed aside after its novelty period wears off, and guess who would like what and what they may already have.
I wanted to teach others that giving was just as important as receiving. Gift giving should be meaningful for the receiver, simple for guests, good for the environment and beneficial to local charities.
Nadia Chan, Co-Founder of Maiko Pte Ltd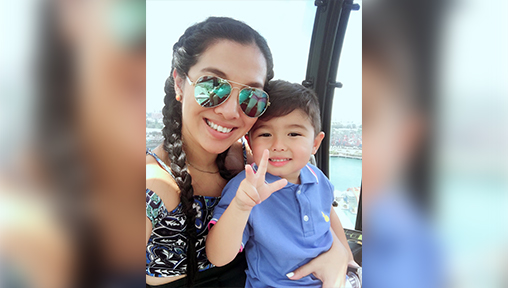 Nadia Chan is the co-founder of Maiko Pte Ltd, the Singapore distributor for Australian beauty brand CANVAS. At 25 years old, Nadia became a mother to a beautiful baby boy. These days, she not only effectively holds two 'full-time jobs'; she is also a full-time mother to Callum who is now 4-years-old.
Vanilla Luxury: Why did you decide to find your own company and what are some of the challenges that you faced?
Nadia Chan: My sister Sophia, who is also the co-founder of Maiko, has always been into skincare. Growing up, however, I was always the 'vain pot'. So when we were approached by the principals of CANVAS with the opportunity to distribute in Singapore, we had no reservations.
The main challenges would be multitasking with a full-time day job and trying to juggle being a mother to my son Callum as well as continuously finding fresh perspectives to extend CANVAS's reach while educating our consumers on the importance of skincare.
Rhonda Wong & Race Wong, Founders of Ohmyhome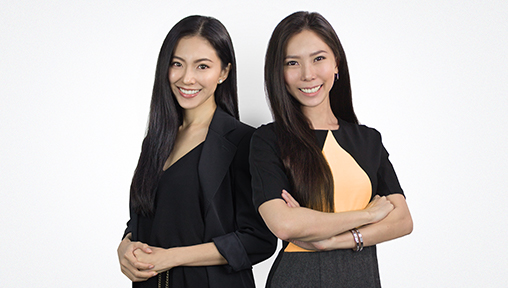 Sisters and ambitious mothers, Rhonda and Race Wong, started the property app Ohmyhome, a one-stop solution for all housing transactions.
Whether you want to buy, sell, rent, engage a professional fix-rate agent, mortgage or find a lawyer, you can find all these reliable solutions at Ohmyhome. Singapore's leading proptech marketplace for housing transactions, Ohmyhome has been simplifying housing transactions since September 2016.
Vanilla Luxury: What made the two of you start Ohmyhome together?
Rhonda and Race Wong: Both of us had always been interested in real estate, having made our own investments in the market and being real estate agents ourselves. When friends and family faced difficulties transacting their HDBs and came to us for help, we realised that this market sector could very well transact by themselves in an efficient and productive manner, if only they had the option to. Thus, we set out to simplify the process – make it simple, fast and transparent.
Simone Ng, Award-Winning Jewellery Designer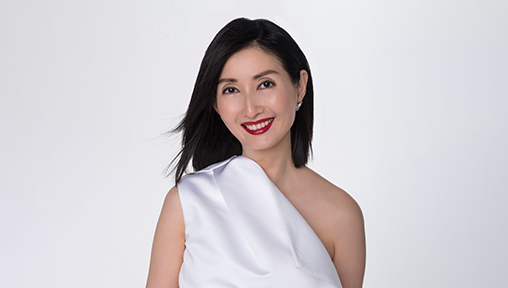 Simone Ng is an award-winning jewellery designer and certified gemologist. The founder and creative director of Simone Jewels has been named Singapore's "Top 10 Jewellery Designers" for 2 consecutive years since 2015.
Vanilla Luxury: How do you find a balance between work and family life as a mother of 2 teenage sons?
Simone Ng: I personally find twenty four hours in a day is not enough. In order to do all the things I want to complete in a day requires very disciplined time management. When my kids were younger, they needed more of my physical attention. Multi-tasking became very important. Now they are teenagers, the challenges are different. Quality time is very important and we make a conscious effort to carve out exclusive time with each of my family members. We would also go on family trips up to 4 times a year to bond. During these trips, when wifi is unavailable, those would be my favourite moments with my family.