auto
Inside the World's Most Advanced Private Light Jet
Published Date
: 07 Feb 2018 10:00

The HondaJet is a uniquely designed light jet boasting luxurious interiors, fuel efficiency and more
Want to fly high like a G6? Contrary to popular belief, you don't have to be a Trump or Ambani to do so. The private aviation market has picked up recently since it has become cheaper to own or charter a private jet and more people are taking it up as a travel option as well as an investment.
While weather cancels tens of thousands of commercial flights per year, private aviation fliers are much less affected and generally manage to reach their destinations according to schedule. Other perks? Private jet travelers just neeed to show up for flights as little as 15 minutes before departures and are out of the airport 5 or 10 minutes after pulling up to the FBO (the private jet terminal). In addition, private aircrafts have access to many more airports worldwide compared to commercial aricarfts, which means private jet fliers end up flying to airports with less congestion and closer to where they are going.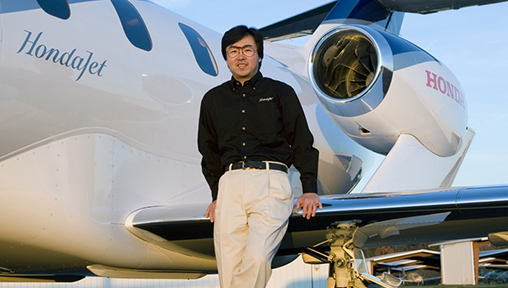 Introducing Honda's private light jet — the HondaJet. At some point, whether or not you've owned a Honda product, it is almost certain that your life has been touched by one. Honda is the world's leading producer of mobility machines. Since 1948, the company has built more than 90 million automobiles and over 300 million motorcycles.
Now, Honda brings you to the pinnacle of engineering performance, which was first imagined by Honda's President and CEO, Michimasa Fujino who sketched out a design based on a Ferragamo stiletto.
The HondaJet is an entirely new and unique private jet and the world's most advanced light business jet. As the fastest, highest-flying, quietest, most fuel-efficient and most spacious light jet in its class, it could be your dream come true. If you want to check it out for yourself, the HondaJet will be on display at the Singapore Airshow for the first time!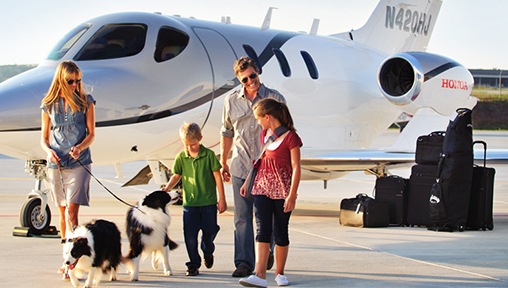 It's called cabin space, and the HondaJet provides more of it than any other jet in its class. But to you and your fellow passengers, it's much more than a cabin. It's a workspace, thinking space, quiet space and a relaxing space. The jet can easily accommodate a family, luggage and even man's best friend!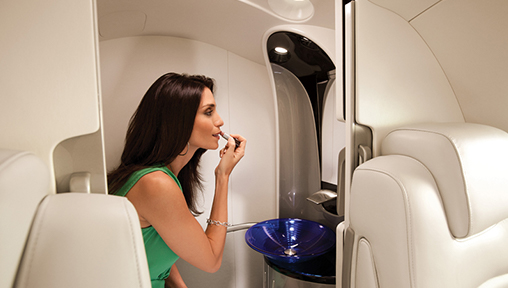 The spacious interior can seat 4 passengers and hold 66 cubic feet of total stowage space in the aircraft's nose and aft compartments. Honda designers and engineers have meticulously considered every detail from the completely adjustable executive seating to mobile device-controlled cabin, audio, climate and lighting systems.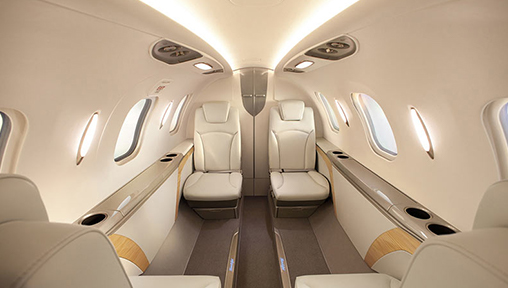 The fully private lavatory comes with a flushing toilet and solid surface vanity with elegant, cobalt-blue washbasin. So luxurious!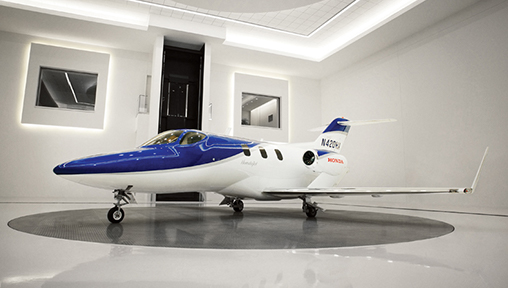 Over-The-Wing Engine Mount (OTWEM) is a breakthrough in aeronautics engineered by Honda and the culmination of more than 20 years of technological innovations and aviation design.
Its unique configuration dramatically improves performance and fuel efficiency by reducing aerodynamic drag. Additionally, baggage capacity is larger than any light jet in its class, cabin room is increased and cabin noise is reduced. By employing this unique technology, the HondaJet offers the best performance and comfort in its class.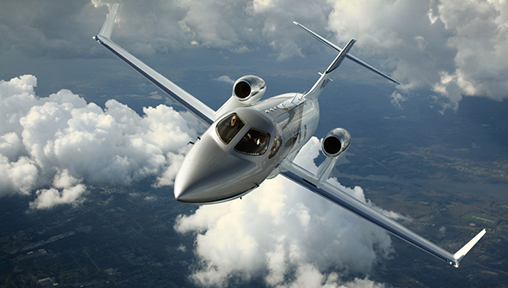 Did we mention that Honda is also committed to protecting our environment? Crafting and constructing a jet that can use much less fuel is not merely a byproduct of design; it is core to it. Their environmental responsibility is evident in their LEED GOLD-certified headquarters building and Blue Skies for Our Children initiative.
Check out the full specifications of the HondaJet here.