F&B
Indian Accent: World's 50 Best Restaurants at The Lodhi, New Delhi
Published Date
: 03 Dec 2018 10:00

We speak to Corporate Chef, Manish Mehrotra, the Chef who leads Indian Accent.
Indian Accent opened in 2009 with an inventive Indian menu that serves Indian food for the twenty-first century. Using global ingredients and techniques with the flavours and traditions of India, Indian Accent has become India's most celebrated restaurant.
The restaurant is loved by both food critics and customers as it has made it to the list of World's 50 Best Restaurants 2018, San Pellegrino Best Restaurant Award in India, Asia's 50 Best Restaurants 2018, and has been rated No.1 on Trip Advisor.
We speak to Corporate Chef Manish Mehrotra who calls his cooking style "inventive Indian Cuisine" and describes it as "Indian food with an International Accent".
Vanilla Luxury: Share with us a little about your background.
Chef Manish Mehrotra: Born and raised in Patna, Bihar, I developed an extreme liking for food production whilst pursuing a Hotel Management degree from Mumbai. After joining Old World Hospitality's Oriental Octopus (the popular members' restaurant at Habitat World, India Habitat Centre, Delhi) in 2000, I was inspired to travel across Asia to train in Pan-Asian cuisine. Upon my return in 2009, Rohit Khattar, Chairman, Old World Hospitality wanted to start Indian Accent. I was excited and volunteered to work on the menu. The idea was to contemporise dishes, use global ingredients, plate them in a non-traditional manner and yet ensure that the taste was uniquely Indian. Thus, Indian Accent was conceptualised.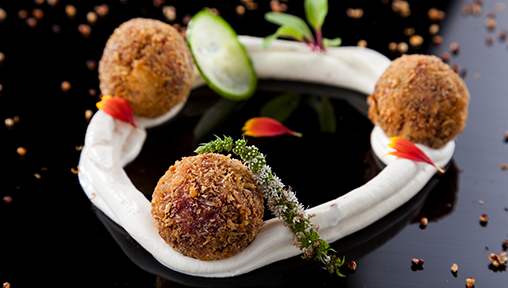 Vanilla Luxury: We thoroughly enjoyed the Blue Cheese Naan, Duck Shammi Kebab, Pork Spare Ribs and Gongura Fish. Share with us the inspiration behind the dishes on the menu.
Chef Manish Mehrotra: Indian Accent showcases inventive Indian cuisine by complementing the flavours and traditions of India with global ingredients and techniques. Our menu reinterprets nostalgic Indian dishes with an openness towards global techniques and influences.
Vanilla Luxury: What is your personal favourite dish that you've created to date?
Chef Manish Mehrotra: At Indian Accent, the Soy Keema is my favourite dish. It uses very humble ingredients, which come together to create something unique, delicious and also comforting. Guests are always surprised and delighted by it.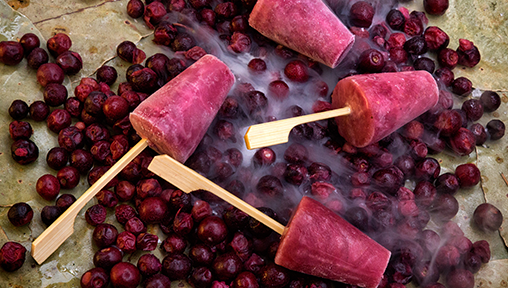 Vanilla Luxury:  It's not easy to be No.1 and stay No.1. What has been your secret to success? 
Chef Manish Mehrotra: We work incredibly hard towards it.
Vanilla Luxury: You're in Delhi, New York, and London. What's next for Indian Accent?
Chef Manish Mehrotra: For now we would like to focus on the existing Indian Accent restaurants in New Delhi, London and New York.
G is the Editor-in-Chief of VanillaLuxury.sg and covers all topics that interest her. When not focusing on the latest luxury trends or crafting marketing strategies for her clients, she is busy honing her PR skills through hosting events. Follow her on Instagram at @GursheelDhillon for a peek into her daily escapades.