tech
Gucci x Oura: The Smart Ring of the Future
Published Date
: 27 Jun 2022 10:00

Do you know that there's a Gucci ring that can track your sleeping habits, temperature, and heartbeat? Introducing the Gucci x Oura smart ring.
What happens when a Finnish healthcare company and an Italian luxury fashion house collaborate? A wearable technology that combines function and fashion in one. 
Oura and Gucci are set to take the world by storm with their latest collaboration: the Gucci x Oura ring. Now, you don't need to sacrifice style to be fit and healthy. 
So what can you expect from the smart ring of the future?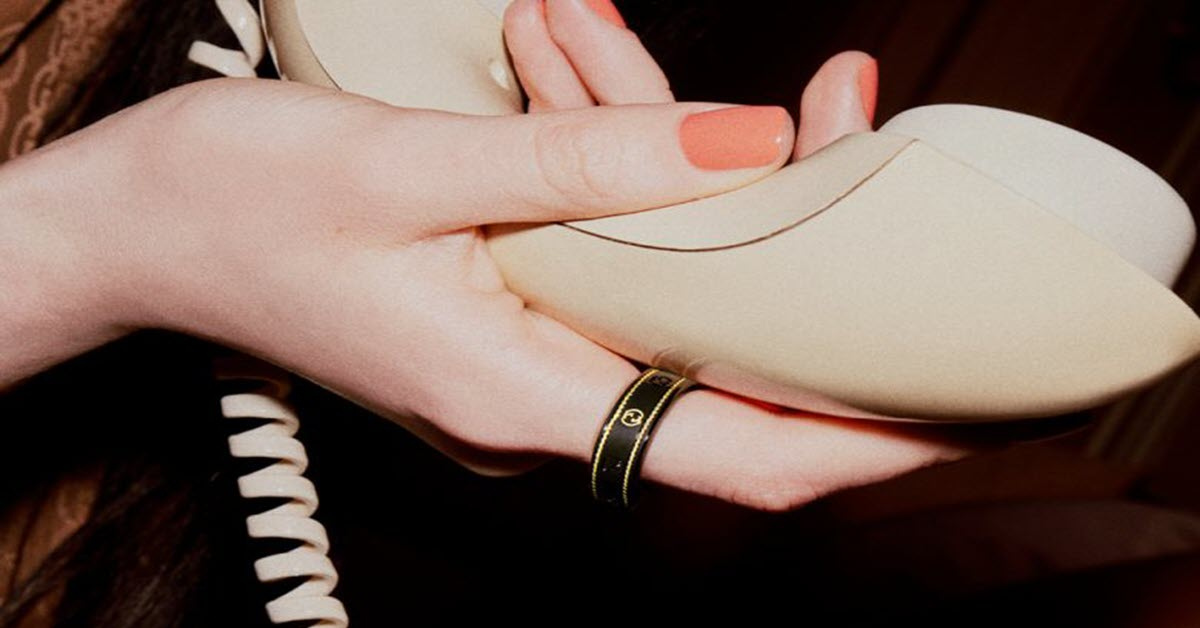 Luxurious, Timeless Design
Gucci x Oura ring is a 7.9-millimeter wide PVD titanium band in a completely circular shape. It has two 18-carat  gold chains around them called the braided torchon. This wearable technology also features the Gucci interlocking G's logo and is placed multiple times around the ring in black, with one that's also 18-carat gold. 
The charging puck is also decorated with the interlocking G, and even the USB-C connector has this symbol--a classic design that will never go out of style. 

Feels Light in Weight
The Gucci x Oura smart ring weighs only 4 grams and is water-resistant to 100 meters. This four-gram weight is critical to tracking your sleeping patterns since the smart ring is almost unnoticeable, unlike a watch that can sometimes be annoying, especially when you're not used to it. 
You won't even feel that you're wearing anything at all. This allows the wearable technology to easily monitor your activity and give you more comprehensive and detailed information that can help optimize your day. 

Cutting-Edge Technology
This smart ring uses an enhanced sensor package consisting of seven temperature sensors and three LED sensors to gather data about you. This includes information about your deep sleep, REM sleep, light sleep, daytime and nightly heart rate, changes in temperature, and daily activities, which will be sent to the Oura app. 
The app will then analyse the information and provide personalised insights about how well you slept the previous night, how you balance your activity and relaxation, and gives you a readiness score to know how much stress and activities you can handle throughout the day. 
On top of that, you get a curated library of guided audio and video sessions on how you can interpret your body's signals. 
Furthermore, the app also contains science-backed content that teaches you how your daily habits and choices can affect your overall health. It also provides instant feedback on how your body responds to each guided audio session, giving you the freedom to choose which ones work for you. 
Gucci x Oura ring promises a journey to self-discovery, allowing you to connect deeply with yourself through the power of technology. The smart ring of the future is priced at S$1,590 and ready for purchase at Gucci's online store.