green
Green Common: A One-Stop Destination for Vegan and Plant-based Diets in Singapore
Published Date
: 27 Jan 2021 13:00
Green Common is a one-stop culinary destination for vegan groceries and plant-based diets in Singapore with brands such as Beyond Meat, Omnimeat and m
Green Monday Group, the award-winning social venture, sustainability champion and creators of OmniFoods, the all-purpose plant-based meat analogue,  announces the launch of Green Common - a one-stop culinary destination for plant-based diets in Singapore.
Green Common is designed to make it easy to go green and make thoughtful (and delicious) lifestyle choices. Sustainable living made easy!
Plant-based Food and Grocery Shopping in Singapore
The 3,000-square-foot eatery and grocery store in Singapore makes sustainable eating more accessible to Singaporeans, bringing the world's leading plant-based food and vegan food brands under one roof,  including OmniMeat, Beyond Meat, Daiya, JUST and Heura.
Dairy-free Milk, Vegan Eggs, Plant-based Meats and More
Offering the largest array of market-leading plant-based alternative brands in Singapore, conscious consumers will be spoiled for choice with access to over 50 plant-based products from recognised names such as U.S.-based Califia Farms, which makes dairy-free products; Heura Foods from Spain, known for its plant-based chicken; Korean sliced beef alternative Unlimeat;  Alpha Foods vegan Chik'n Nuggets; the recently launched Just Egg, a versatile alternative to eggs; as well as Green Monday's own meat analogue, OmniMeat.
Other popular plant-based brands available include Gardein, Daiya Foods, Beyond Meat, Bite Society, Moving Mountains, Vegan Rob's and Simply Seven.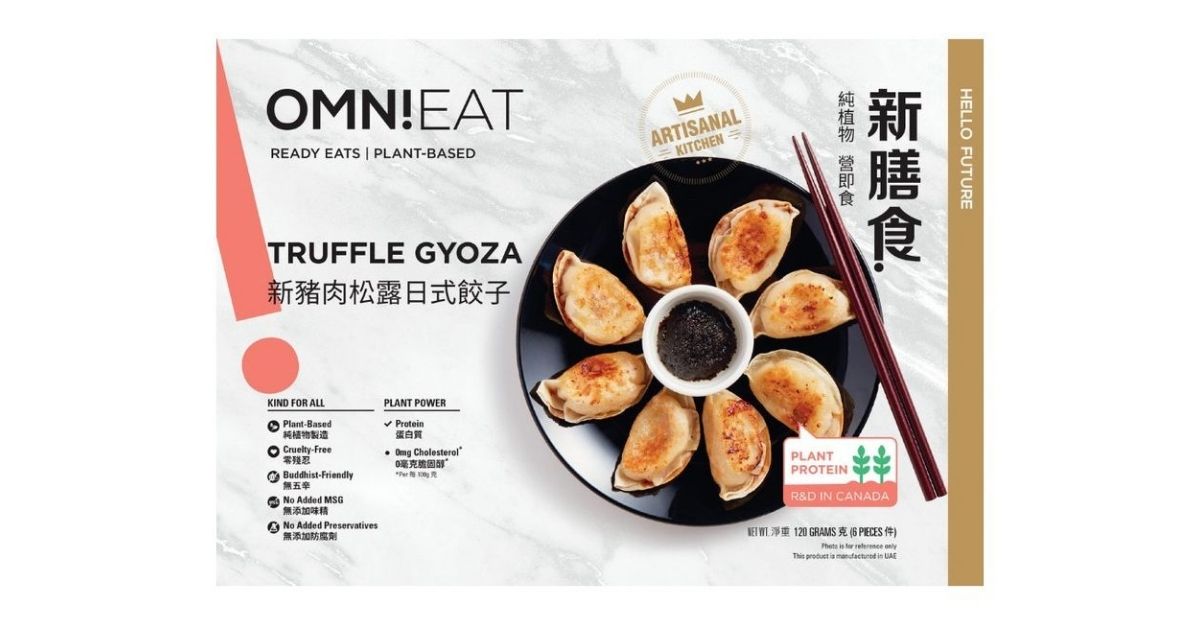 OmniEat Ready-made Vegan Meals
Green Common will offer meat-free cooking staples as well as the new-to-market OmniEat range of ready-made vegan meals at the store. The range is vegan-friendly, preservative-free and MSG-free frozen ready meals. Designed for guilt-free convenience, the range is made with OmniMeat and features Asian delights such as OmniEat Truffle Gyoza (S$7.20), OmniEat  Siu Mai (S$6.50) and OmniEat Crystal Dumpling (S$6.20). The products are prepared using ultra-low temperature "Flash Freezing" technology to retain natural flavours and textures while minimizing nutrient loss.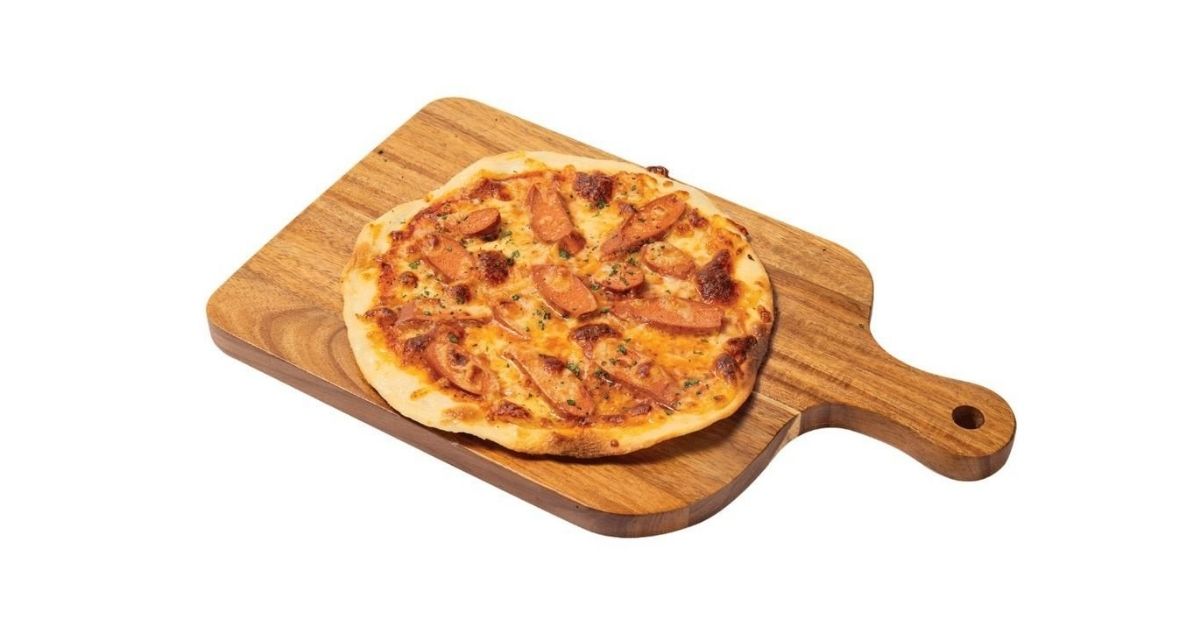 Green Common Cafe's Western Vegan Menu
Designed as an all-inclusive dining destination for plant-based diets, the Green Common cafe offers a  curated menu of affordable, delicious and healthy vegan-friendly dishes to please all taste buds.
Helmed by Chef Louie Moong, who brings with him 33 years of experience working in award-winning hotels and internationally recognised restaurants across Southeast Asia and China, he is a staunch advocate for sustainable dining. Chef Louie harnesses his creative flair and unbridled passion for using cruelty-free products to conceptualise crowd-pleasing animal-free dishes that appeal to the palates of both vegans and meat-eaters. 
Menu highlights include western favourites like the tomato-based Meat Lovers Pizza (S$19++),  featuring a delicious blend of Moving Mountains and Beyond Meat Sausage topped with melted  Daiya cheese; Meatless Meatballs (S$14++) made of hand-rolled OmniMeat and Beyond Meat Meatballs stewed in a rich marinara sauce; and the Beyond Black Burger (S$15++), starring a  juicy Beyond Burger Patty layered with sautéed mushrooms, finely sliced cabbage and finished with a heavenly umami black pepper sauce and creamy vegenaise.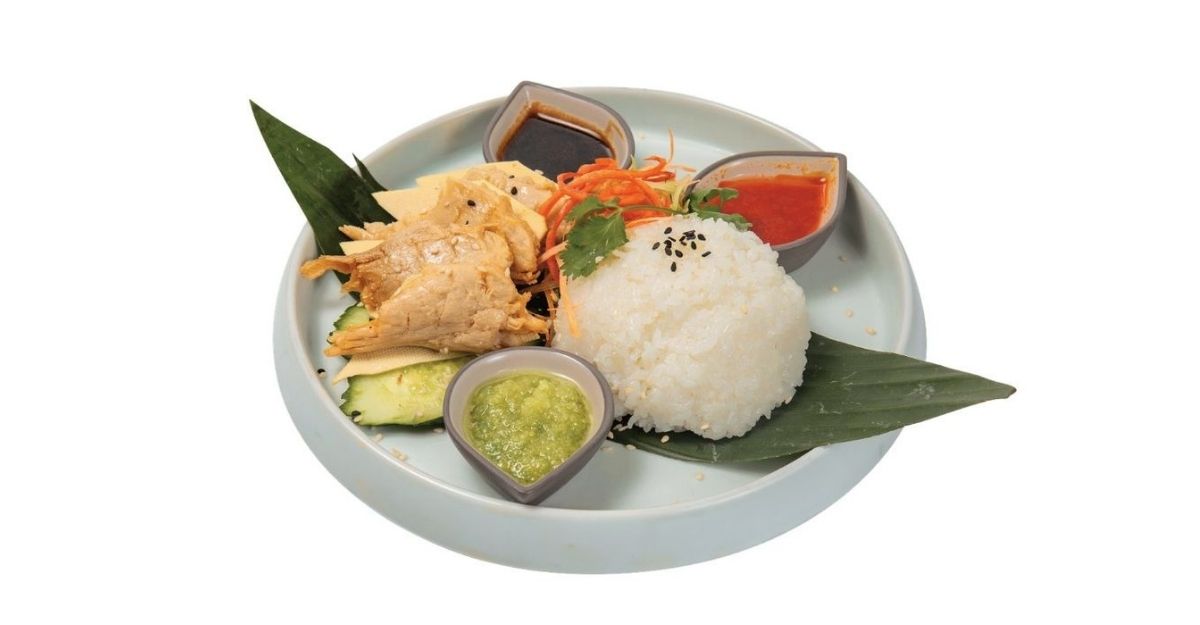 Green Common Cafe's Asian Vegan Menu
Catering to local tastes, diners can also enjoy familiar Singaporean hawker staples that have been creatively adapted to be meatless but with all of the flavour. Dig into a Hainanese Trick'en Rice (S$16++), made with Heura 'chicken' and accompanied by homemade chilli sauce, ginger paste and dark sauce. For something spicier, opt for the Rendang Chicken Roti (S$13++) - a  flavoursome curry of Heura 'chicken' and potato chunks served with freshly made roti prata - or a  Laksa (S$13++) of Heura 'chicken' complete with classic vermicelli noodles, beancurd and tau pok.  
Going green doesn't have to be boring. Diners can also order from trendy dishes like the K-Dog  (S$17++), featuring a Moving Mountains Hot Dog and Unlimeat "beef" slices topped with a sweet and spicy gochujang sauce, kimchi and nori flakes; a plant-based spin on everyone's favourite spam fries, Omni Luncheon Fries (S$8++) are made with the new OmniMeat Luncheon; and for something sweet, the HK French Toast (S$13++) is a crunchy brulee toast accompanied by a side of sliced banana, berries and maple syrup.
Bring the family! Diners with children below 16 years old receive a  Luncheon Fries voucher on the house till 19 February 2021. During this period, customers spending S$30 or above at restaurant on weekdays from 12pm to 2pm will receive 20% off their entire bill. All promotional gifts and vouchers are limited and subject to availability.
Location: VivoCity, 1 HarbourFront Walk, #01-169/170, Singapore 098585