Looking for a toy store in Singapore or gifts for kids that they'll really love? Singapore has a range of fabulous brands for children, including some of the best toy stores and products to choose from.
We've rounded up some of our favourites that make great birthday gifts for kids and are worth their value in play. Spread across a wide range of age-groups, and gender, they'll make perfect options for Christmas gifts for kids too!
Intelligent, coding-skill enhancing toys, adorable matching-sibling outfits, well-known multinational brands, art and craft activity kits to even housing a playground in your own backyard, these are the top stores and kids brands for your consideration.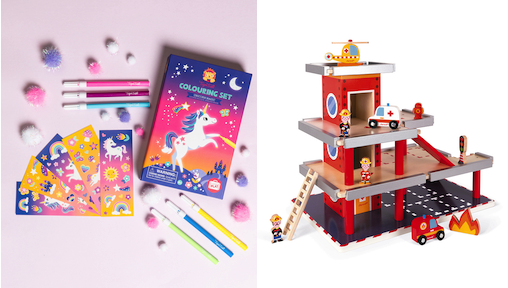 As one of Singapore's top gift stores for little ones, The Children's Showcase carries over 70 high-end brands from all over the world including toys, décor, crockery, stationery, and partyware. 
You can't go wrong with their range of Tiger Tribe activity kits. Packed full of play value, these thoughtfully packaged (in a magnetic-sealed box), premium kits are designed for mess-free play, keeping little ones engaged through a variety of colouring, drawing and active-play options. So, whether it's making unicorns, creating a car, designing jewellery or pleasing with a glow in the dark reward chart, there are plenty of age and gender-appropriate gift options for kids here.
Need a gift for a water-loving girl? We promise you she'll love Mermaid Me swimming accessories, sold at the Children's Showcase. A unique range of fins, Mermaid Tails, bikinis, tankinis and flip flops which will make little (and older) girls' dreams come true!
For those who prefer wooden toys, the collection from Janod is top-notch in quality of product and play. The Mademoiselle Doll's House is a fabulous 3-floor dollhouse decorated with assorted furniture, windows and doors, feeding the imagination of any child who enjoys playing with traditional and high-quality toys.
For boys, Janod's Fire Station makes for the cutest present with its functional elevator, cars, helicopter, 3 firefighters, fire hydrant, ladder and traffic light.
Need more ideas? From dolls to backpacks, colouring posters, kid-friendly beauty products and the most beautiful party decor you'll find in Singapore, there's a treasure trove of brands and products at the Children's Showcase! Adding to their tow of physical stores (Tanglin Mall and Cluny Court), the Children's Showcase has just launched their online store, with free delivery islandwide and 'day-after' delivery guaranteed.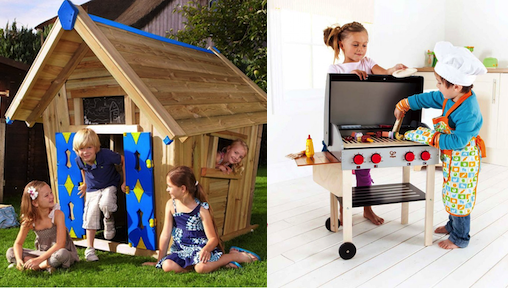 Well known as the market leader and supplier of children's furniture, playgrounds and toys to the leading schools in the city, Edupod is a toy store in Singapore with endless play opportunities for kids. Tired of staying indoors with nowhere to take your kids during the lockdown? Bring the joy of play into your house with their very own little playground! Choose from a range of playhouses, play towers, swings and climbing playgrounds that'll keep them excited, moving and away from screens! 
Children can Sail high with their pirate crew on the Chalet Boat or travel around the world in their personal Barn Train. They can even start their own little business with the Mini Market - the possibilities are truly limitless. What's more, if you have a playground design in mind and can't find it anywhere, just write to Edupod and they'll find a solution for you!
No backyard but would love a play space in your home? Take a look at the Playlofts on Edupod that are designed for indoor play and come complete with slides, ladders, games and even a tree-house concept.
Those looking for toys will find a plethora of options here including leading toy brand Hape. Younger kids and babies can delight in walkers, ride-ons and musical toys. 
Want to buy a birthday gift for a kid? A delightful puzzle or role-play toys are always a hit! For something more special you even get a wooden dollhouse, complete with furnishings and removable stairs. Kids who love art, really enjoy Hape's range of easels and art studios that give enough room for creativity and imagination at home and while on the go.
Whether you are after a toy store in Singapore or looking to build your own playground at home, Edupod offers a range of gifts - affordable to squeal-worthy indulgent that kids of all ages will love!
For bespoke ideas, contact Edupod at [email protected] or via Whatsapp on (+65) 9236 1005.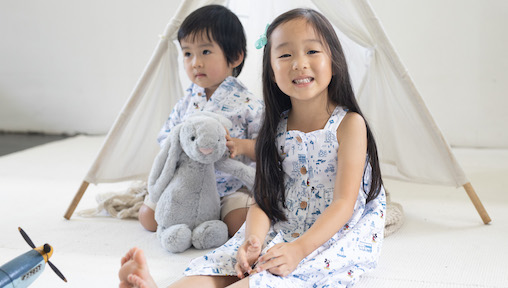 One of our favourite kids and toy stores in Singapore, The Elly Store stocks an amazing selection of baby gifts, children's clothes, toys and shoes. Picking a gift for birthdays, special occasions or Christmas is easy with their range of toys from Jellycat, Peaceable Kingdom, eeBoo, Petit Collage, Tickle Your Senses, Tenderleaf, Gummybox, Green Toys and more.
Gift a little piece of Singapore with the unique print from Disney x Elly's latest Summer 2020 collection and celebrate some of the key landmarks of Singapore including the Singapore flyer or even the city's famous otters! All of Elly's prints are designed with different ages in mind, so older siblings will gladly twin with their little brothers and sisters too.
When it comes to toys, The Elly Store carries an extensive selection both online and at their flagship store at Cluny Court. From Educational Activities by EDX Education, Board Games from eeBoo and Peaceable Kingdom to Imaginative Playsets from Tender Leaf Toys, there's something for kids of all ages!
We adore the unique Edx Junior Rainbow Pebbles, which is specially designed for kids as young as 18 months. Inclusive of vibrantly coloured, sturdy, durable and easily washable pebbles, they will encourage tactile play, and help develop motor skills.
For slightly older children, try Peaceable Kingdom's Guess It, Get It, Gumballs Game. An easy game meant for kids 4 years and up, it encourages a lot of communication(and laughter!) and helps enhance memory and decision-making skills. 
If your little one loves pretend tea parties, the Afternoon High Tea Stand comes with a tea stand and snacks offering endless hours of open play. Pair it with the Afternoon Tea Tray Set for a full-on tea time experience!
The perfect gift for kids? Pair a toy or game set with an outfit from Elly's latest Disney x Elly Summer 2020 Collection, add a gift box and you've got an amazing little gift to brighten up any child's day!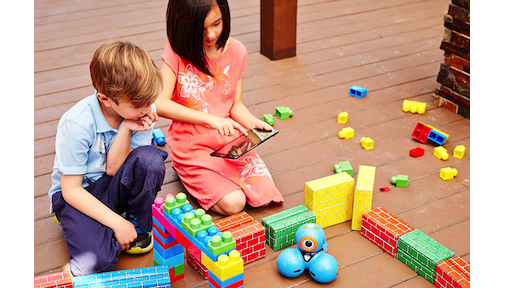 Seeking the best educational toys and games on the red dot? TOYTAG is a leading online and retail toy store in Singapore that sells fun and interactive, intelligent toys that both kids and parents will love! Starting out as an idea, to house the best toys and games under one roof, TOYTAG has truly scoured the world to get the most delightful toys for kids to our city. Be it cutting-edge gadgetry, stimulating educational kits or tactical board games you don't want to ever stop playing - they are all available at this one pit stop, toy store! 
Coding enthusiasts will delight in their range of fun and interactive toys that use both learning apps and the physical toy to develop skills used in robotics. As an all-time crowd-pleaser, LEGO Mindstorms Education EV3 is a great example of a STEM toy that is suitable for both educators and learners. Meant for ages 10 and up, this effective learning resource allows kids to pick up and apply programming knowledge through the MakeCode Scratch Blocks for beginners or JavaScript for advanced programmers.
Younger kids (ages 6 and up), will enjoy Wonder Workshop Dash Robot, a real robot, charged and ready to play out of the box. Children can use Wonder, Blockly, and other apps to create new behaviours for Dash — doing more with robotics than ever possible. Responding to voice, navigating objects, dancing, and singing, Dash is the robot every kid has dreamt of owning!
For even younger ones that are showing a keen interest in coding, Cubico Kids' Coding, Play and Learning Kit ( for ages 4+) is a keeper! Cubico is an online & offline creative convergence coding system for the 21st century 'digital native kids'. It's designed for young children – learning the basic concepts of coding in an easy and fun way through play. Designed to teach kids from 4 years old how to code, Cubico uses an interactive AR platform together with fun stories to help kids understand coding easily.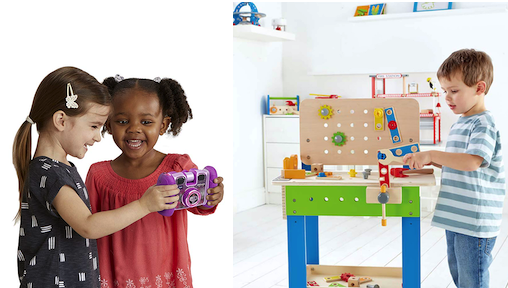 As one of Singapore's pioneering stores for babies and growing children, Lamkins is a one-stop-shop for any kids gifting needs. With a whole host of international and best-selling brands, Lamkins sell infant or preschool toys, reading systems, character toys and gifts or accessories that will meet the playing and growing needs of children in Singapore. 
Looking for outdoor gift options for an older child? The Yocaher Skateboard is made with 7- ply Canadian maple and comes with a mellow concave allowing for a more flat-footed skating style. It comes fully assembled and ready to ride right out of the box!
They'll also love the VTECH Kidizoom Duo DX 2.0 Digital Selfie Camera that is a dual high-resolution camera and gives high-quality results. Kids can master great shots with the 5-megapixel front-facing and 2-megapixel rear-facing cameras. They can also transfer and listen to their favourite music with the built-in MP3 player. 
For younger children, the range of Hape Toys on Lamkins is sure to please! Wooden Master Work Bench, Lifting Cranes and the Baby Einstein Magic Touch Wooden Piano are some of the gift ideas for kids you should consider. Looking to hear squeals of delight from that special birthday girl? The KIDKRAFT Wooden Amelia Dollhouse will have you down as the best gift-giver - ever! 
And there's plenty more. From a range of products by Thomas and Friends, Star Wars and trusted Tomica to sturdy activity centres and ride-ons by Little Tikes and Step 2, Lamkins is still the place to go for affordable and good quality toys in Singapore. If you still don't know what to buy, just opt for their gift vouchers that are available in a range of price options($5-200) and have the kids purchase what they most want - or better still need!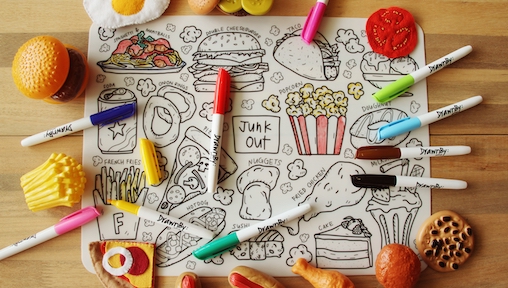 In hopes of bringing family enjoyment away from screens and to physically spending time together, Jessica has lovingly created DrawnBy: Jessica. Her doodles have transformed into a wonderful outlet for little ones to grow and learn while being creative and imaginative together.
Introduce colour and fun with DrawnBy: Colouring Mats which teach motor-skills, focus, and creativity! In particular, DrawnBy:'s Learning Mat Packs that come with a set of markers, offer kids a fun way to learn through cute and relatable objects and items to colour and trace over. The ABC, 123 and Mandarin learning mats feature basic words, building blocks of language and simple arithmetic. If you're looking for something with local flavour, the Singapore Lah! Mat will keep your kids entertained.
Jessica's designs are an environmentally-friendly alternative to colouring books. The mats, made of food-grade silicone, are safe and have been tested and certified to be free from toxic chemicals. They are lightweight, portable, and flexible enough to be rolled up to take anywhere. What's more, the mats are dishwasher-friendly or simply use a wet cloth to wipe clean and within seconds kids can start colouring all over again.
Need something to keep all of the kids' colouring stuff organised, neat and tidy? Get the DrawnBy Case, a pouch that comes in an iconic Animal Friends design. The handy wrist strap is suitable even for the tiniest hands to carry around and easily pull out from backpacks.
You'll also find cute matching DrawnBy Bandanas for kids and adults printed in fun designs. This versatile and stylish fashion accessory is made with microfiber polyester that absorbs sweat. The reusable multifunctional buff can be used as a cap, scarf, balaclava, hair tie and more. The breathable fabric even has a hidden pocket to insert a carbon filter to stay safe!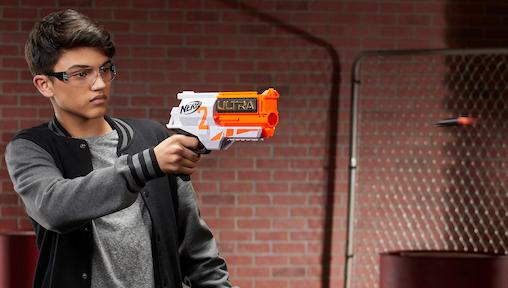 Children love characters, so when it comes to shopping for them, Hasbro's line up of toys is an easy option for birthday gifts and other celebrations alike. With brands including Disney, Nerf, My Little Pony and Transformers, that span across action figures, electronic and board games - there's plenty in their portfolio to make every little one jump with joy!
 Baby Alive and doll fans will adore Hasbro's Baby Alive Step Giggle Baby Blonde Hair Doll that comes with light-up shoes and 25+ sounds! Girls and boys, aged 3 years and up will enjoy her responding to playtime and changing her diaper when she has had enough to drink. She even comes with a "Mommy" or "Daddy" mode! 
For those looking for some Play-Doh fun, do consider the Play-Doh Fire Truck that comes with 5 non-toxic colours including the Play-Doh water compound. 
For Nerf fans, NERF Ultra One and Two gives kids aged 6 and up, the ultimate dart blasting experience. Nerf Ultra blasters come with advanced design and performance to deliver extreme distance, accuracy, and speed. The motorized Nerf Ultra One blaster includes a high-capacity dart drum that holds up to 25 Nerf Ultra darts. The Nerf Ultra Two Motorized Blaster, on the other hand, comes with fast back reloading and 6 Nerf Ultra Darts.