Many moons ago, I was whisked away by my beau to the romantic city of Paris. A spontaneous, giddy adventure. We were young, carefree and in love.
Spontaneous? Carefree? Not me! Despite what's depicted in the movies, I couldn't just skip onto Eurostar looking all chic and Parisian with a slick of red lipstick and a devil-may-care attitude. I had to pack my clothes, accessories, and toiletries - day cream, night cream, eye cream, body cream, hair straighteners, hair curlers, and lots more!
What about him? I was aghast as he casually tossed in a disposable razor and deodorant! Fast forward 20 years and the male grooming industry is now worth billions. Looking good for men has never been so relevant or so easy. Boutique barbers have popped up everywhere and there is a slew of products for men – serums, scrubs, oils, pomades, clippers, trimmers, balms, and so on.
So here are The Blonde's top 5 grooming secrets.
1. Fuzz Away - Electric Razors
Image source: Braun
Electric razors look so space-age these days that I'm sure they could take you and Elon Musk to Mars and back. A quality device for hair, beard, shoulders, chest, ears, nose and all areas down below is an essential team player in your grooming squad. This Braun Multi-Grooming Kit is the ultimate all-in-one, head-to-toe groomer. Thanks to its clever attachments, it performs nine different jobs effortlessly.
2. Pearly Whites - Electric Toothbrush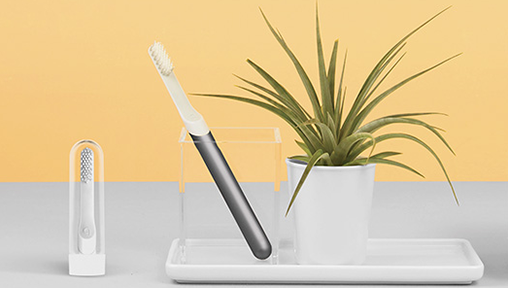 Image source: Quip
This uber-stylish electric toothbrush from Quip is the ultimate chic bathroom accessory. This sonic toothbrush comes with a timer, multi-use cover and toothpaste. They'll even send you replacement heads every quarter – how thoughtful! Through their ADA foundation, your purchase will help provide oral health education and dental care for thousands of disadvantaged families. Keep smiling!
3. Glowing Skin - Face Moisturiser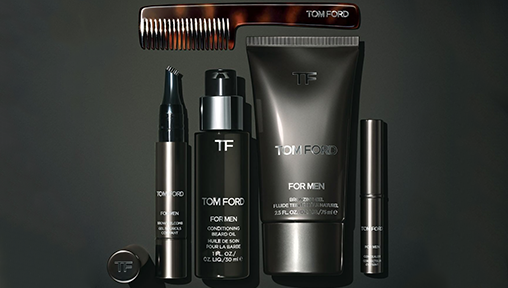 Image source: Tom Ford Instagram
I met Mr Ford once very briefly in an airport lounge. Mesmerising. Ford is groomed to within an inch of his life, stubble perfectly contoured, skin tanned, plumped like a peach and not a hair out of place. Everything Tom Ford does is pure, gorgeous indulgence. An Oil-Free Daily Face Moisturiser with his designer touch is the ultimate skincare treat. It nourishes tired skin, hydrates and fills fine lines, giving you the glow of a millennial. The cream absorbs fast and leaves a matte finish, so the fact you even moisturise, darling, is concealed — along with your crow's feet and laughter lines.
4.  Neat - Manicure and Pedicure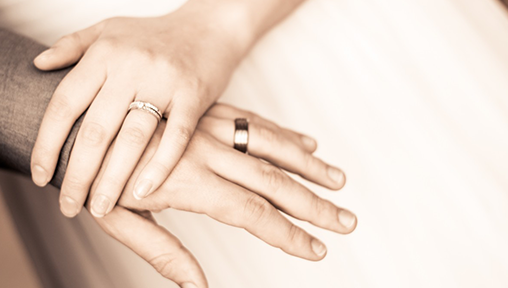 Not just for ladies! A monthly trip to the salon for a buff, file and cuticle treatment will keep nails neat, healthy and strong.
The Blonde's Tip - A salon is a great place to meet women too! We love a guy who takes care of himself. Take a female friend with you if you're feeling intimidated or unsure.
5. Quiff - Moulding Paste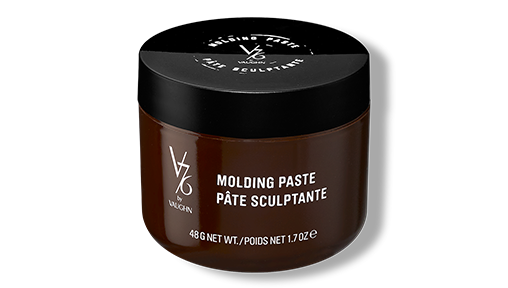 Image source: V76 by Vaughn
This is the new super cool product that everyone's talking about. Unlike crunchy hair gels, this pliable Moulding Paste from V76 by Vaughn is a versatile team player. It's a gel and a cream hybrid giving flexibility and texture and can be applied to dry or towel-dried hair. Works for a wet, slick-back look for evenings to a just-got-out-of-bed sexy morning tousled effect and everything in between. Irresistible for girls.
Now my beau has discovered how smooth, fresh-faced and energized he can look. His morning routine of a splash of cold water and a brief dalliance with a bar of soap has been replaced with a streamlined, super-charged cleanse, tone and moisturising ritual. There's no keeping him out of the bathroom!