A festival where you can shop, eat and immerse yourself in unique experiences, all while doing something good for the community and the planet? FestivalForGood 2018 is back this year with more than 80 social enterprises.
This year at Marina One, discover a world of possibilities as you engage with the various products and services that social enterprises have to offer from fashion and lifestyle to food and fitness. Most importantly, gain an understanding of how to be #partofthegood while indulging in a spot of retail therapy for your heart!
1. Fashion For Men and Women - Good Krama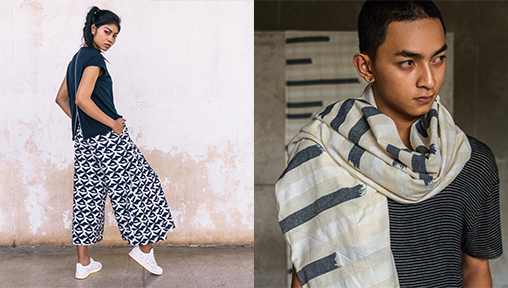 Psst! Did you know you can get clothes that are stylish, high-quality and ethical? Good Krama is a  Cambodian fashion boutique that blends traditional weaving techniques with modern design to produce unique garments that you won't find anywhere else. Their collections of men and women's apparel are made responsibly with a team of Cambodians who earn fair wages and benefits, and Good Krama even tracks the eco-impact of each product so you'll definitely know that your outfit was made with the environment in mind.
2. Fashion For Men and Women - SHOKAY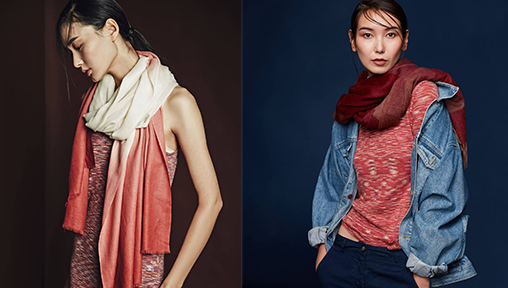 Winter is coming! Have a holiday planned in somewhere cold end of this year? SHOKAY, which means yak down in Tibetan, is a sustainable textiles company that makes yak down clothing such as knitwear, shawls, scarves, hats and gloves. The company focuses on innovation across the supply chain from raw materials to ready-to-wear products. Their vision is to provide the fashion and textiles industry with beautiful products made sustainably.
3. Accessories For Men and Women - Purnama Outreach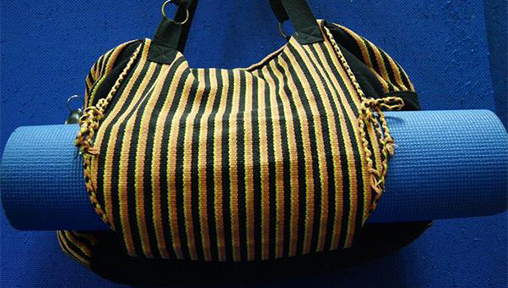 Purnama Outreach's carefully handcrafted and upcycled products ranging from eco-friendly briefcases, gym bags, and bottle holders are made by artisans from Nepal and Java in less fortunate communities. With a social mission to create jobs in developing countries and provide charitable contributions for orphan education, rest assured that you'll be shopping in good conscience! Every process is done by hand, from sourcing the raw material, all the way to the finished product.  This results in unique pieces, each with their own story.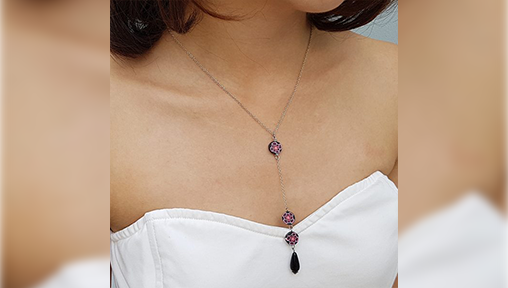 Do you hope to create a better impact through your purchases by supporting social impact trade? ACTSmarket is an online marketplace that provides an affordable selection of handmade items by the local communities of Thailand, Philippines, Cambodia, India and Singapore. It uses commerce as a catalyst to transform lives by empowering the disadvantaged, disabled, oppressed, poor and needy.
In a world that is more connected than ever, our purchasing decisions can actually redefine a social ecosystem. So, support slow fashion and promote sustainability by buying from their various Social Enterprise Businesses that are helping all kinds of social causes from child slavery to victims of human trafficking.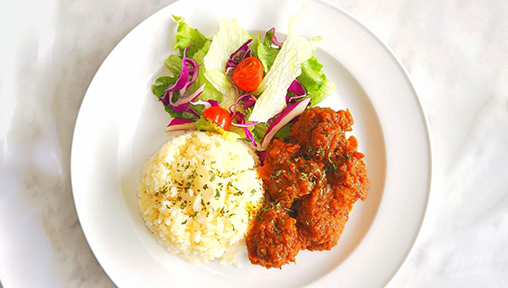 Craving for some good ol' Western food? Ashraf's Cafe will be setting up camp at FestivalForGood 2018 as one of the F&B vendors. Beef balls and Mac 'n' Cheese are just some of the delicious food items you can snack on when you're roaming around Marina One.
Ashraf's Cafe is an inclusive café that aims to be a training ground for those with special needs, giving them an opportunity to acquire employability skills within the F&B industry. Your filled tummies mean you're helping them achieve their lifelong dream of gaining independence and become a contributing member of society!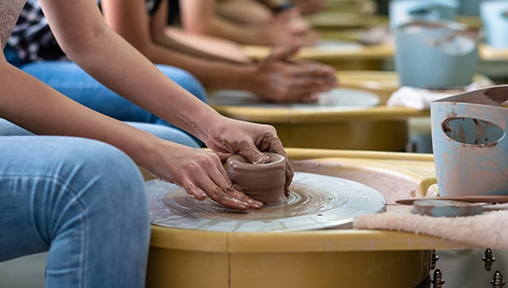 Experience the quiet joy and therapeutic effect of pottery making as you feel the cool earth in your hands, and freedom of expressing yourself through clay art. Make your own unique small planters, plates, saucers and bowls that you can bring home!
Center Pottery empowers persons in mental health recovery through their therapeutic clay art curriculum. Offering clay workshops and classes for all ages, they work with psychologists to combine the science of modern psychology with clay art to create a structured therapeutic curriculum for the general public and mental health patients. Part of their revenue also comes from the sale of pottery pieces.
7. Workshop For Coffee Lovers - The Art of Tasting Specialty Coffee by Bettr Barista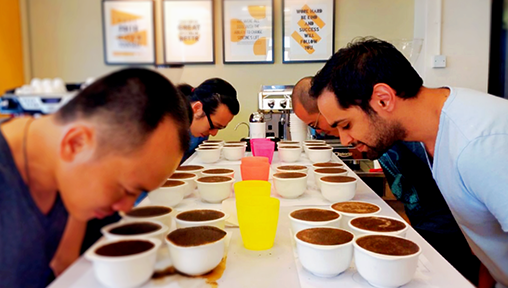 Learn to taste coffee like a professional! Unlock your senses to better understand what acidity, body and aftertaste feel like on the tongue, and explore the importance of aroma and its role in coffee tasting. Apply your new-found knowledge as you taste 3 curated coffee samples from different regions.
Bettr Barista is a social enterprise on the mission to provide skill development and vocational programmes to marginalised women and youth-at-risk. Why not grab an iced coffee while walking the grounds of FestivalForGood 2018? And if you can't get enough of their brew, make sure you bring home their single drip individual pouches that are bursting with flavour. If you're a tea person, they've got you covered too - try out the tea brewer packs that'll be on sale as well.
Sign up for this workshop here.
8. Workshop For Fashionistas - Hapa Zome: The Art of Japanese Leaf Dye by Coopita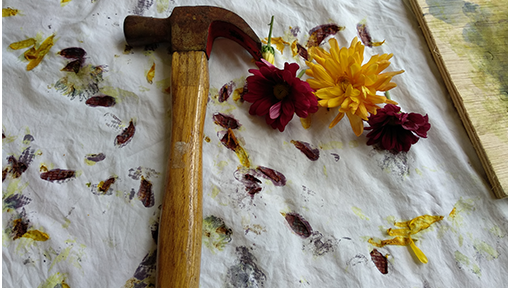 Capture the brilliance of nature's colour on fabric using the Japanese technique of Hapazome. It is a method for direct printing with leaves and flowers dye by pounding the natural pigment into cloth. Learn this fun art and craft form through this workshop where you will create a colourful collage to take home.
Coopita is a curated online shop selling handcrafted accessories and art sourced directly from talented artisans across the region. By selling unique products such as handwoven laptop bags made from upcycled materials, carefully crafted tree bark necklaces and brass Dhokra bracelets, Coopita has provided consumers with direct access to unique crafts and craftsmen from afar.
Sign up for this workshop here.
FestivalForGood - Asia's largest celebration of Social Enterprises
Dates: 20 & 21 October 2018
Time: 11am-7pm
Location: Marina One, The Heart
Free admission