The end of year is coming up and it's about time you spoil yourself with a luxurious getaway trip from the hustle and bustle of city life. We have an exciting tropical island getaway recommendation just for you, and this is just a stone's throw away from our beloved island.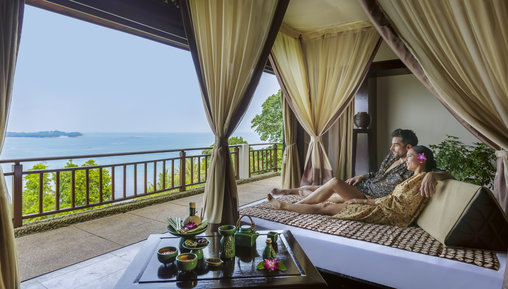 Banyan Tree Bintan and Angsana Bintan is now treating their guests to enjoy an enticing dinner treat on board a traditional Kelong – a local fisherman's abode, tucked just a few meters away from the peaceful private beach. Here's a little sneak peek of the Bintan resorts - the resorts overlook the South China Sea in an unspoiled part of the Riau Archipelago. Located only a 55 minute ferry ride from Singapore, the Riau Archipelago is rich with amazing bio-diversity, stunning white sandy beaches under your feet as well as sun kissed warmth and friendliness of the Indonesian people.
We here at Vanilla Luxury were very fortunate to be the first few people to dine on a Kelong and we are here to share our one-of-a-kind dining experience. Gentlemen, take note! This is a perfect couples weekend getaway.
Our exquisite Kelong dining journey started with a greeting of a picturesque panoramic view of the South China Sea adorned with a warm glow of the setting sun as the backdrop. Since the Kelong is a little bit further away from the beach, we were taken to the rustic dining location on a traditional Pompong boat. As soon as we arrived on board the Kelong, we were greeted with a refreshing array of cocktails.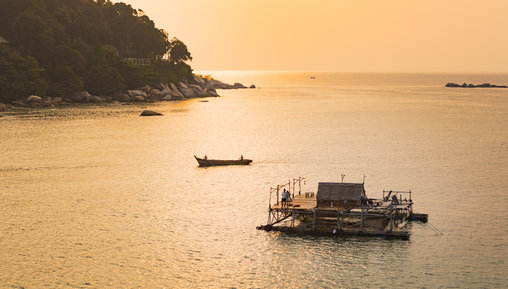 When it came to dinnertime, we had our very own private chef and waiter to pamper us. We were presented with a selection of culinary delights including a tantalising range of Indonesian barbecue, and barbequed fresh seafood such as Coral fish, tiger prawns, stone crab with chilli sauce or black pepper sauce and calamari with sweet chili sauce. Wine pairings were also offered for dishes but if you have a favourite white wine to pair with your seafood, feel free to select your own choice as well. The evening was topped off with a live band and it added the extra nice touch to the whole dining experience.
All in all, it was a unique and pleasant Kelong dining experience with the smell of the sea wafting in the air and a view of our dreams that was further highlighted with the moon shining brightly right above us. Here are a few things to note when dining on a Kelong – if you are prone to be seasick, we highly recommend that you take a motion sickness pill as the Kelong moves to the rhythm of the waves. Also, we highly suggest mosquito repellent and patches since its al fresco dining on the sea and to keep the mosquitoes away.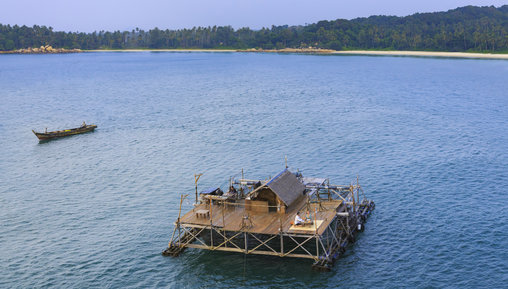 Dining on a Kelong is definitely a unique experience that you should try once. Banyan Tree Bintan and Angsana Bintan will be offering Kelong dinings until December 2016. What are you waiting for? Pick and free up a weekend, surprise your loved ones with this wonderful tropical retreat. 
The Kelong Dining Experience is available for guests at both Banyan Tree and Angsana Bintan: