fashion
Event Coverage: House of Sheens Presents #InspiringStrongWomen
Published Date
: 29 Feb 2016 16:16

House of Sheens hosted the second edition of their women empowerment event entitled #InspiringStrongWomen on the 18th of February. The event was organized in partnership with All that Jazz, Crib, Leila Rossi, Lustre Jewelery, Pennrzmg, Sing Bev, Vanilla Luxury and 8M.
The luxury lifestyle shopping event was the ultimate evening for shopping, conversations, cocktails, canapés and of course - women.
The event decors were conceptualized by Italian designer Leila Rossi. One of the highlights of the décor was a tree of quotes where attendees wrote down their favourite quotes and hung them on the tree of inspiration.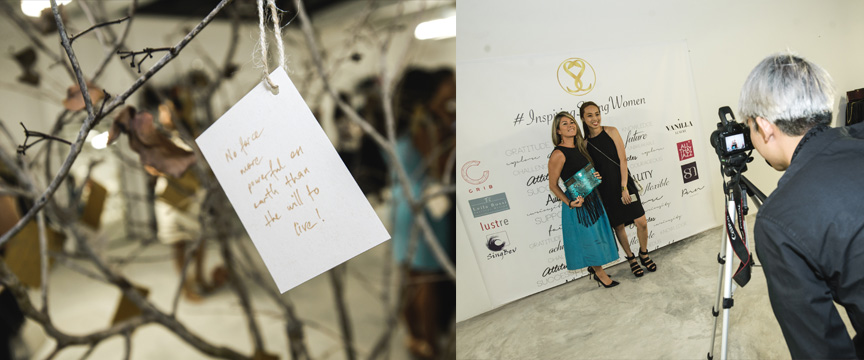 From L-R: Tree of Inspiration, Leila Ross striking a pose with Penn Galdo (Marketing Manager of House of Sheens). 
Guest mingled and interacted with music, cocktails and canapés as they shopped and went through the exhibit of House of Sheens' latest collection and Lurata Lyon's latest book "The Devil Couldn't Break Me".
The evening had officially begun when the moderator of the evening, Teodora Pavkovic called on stage Shireena Shroff Manchharam, founder of House of Sheens, to welcome all 250 guests to the event. Shireena also made mention on how women empowerment is a cause that is very much close to her heart as this is exactly what she needed when she began her journey as an entrepreneur.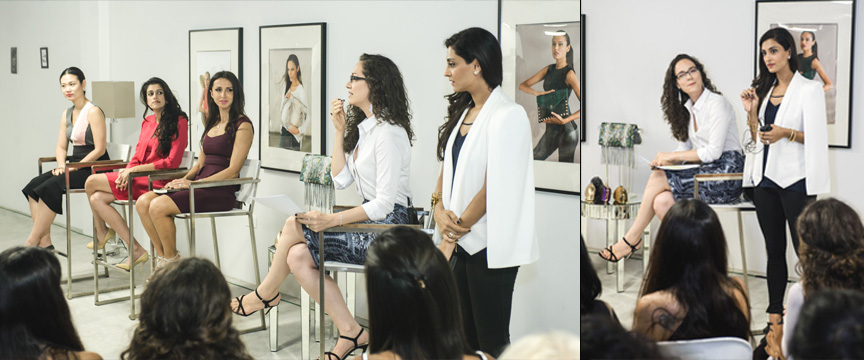 A series of inspiring talks by powerful women are what followed. Tjin Lee, founder of Mercury Group and co-founder of co-working space - Crib and Asema Ahmed, founder of New York based Magnolias Linen started by sharing their story and their journey to success.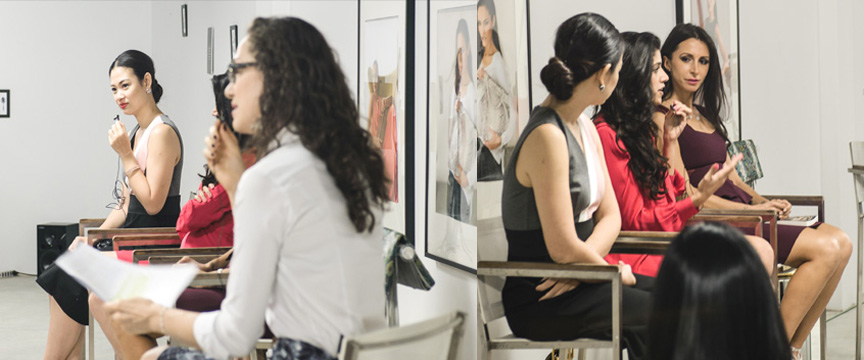 The event came to an end on an emotional note as everyone was moved to tears by the talk of  Lurata Lyon, author of "The Devil Couldn't Break Me" as she discussed her very own journey of survival from battling war in former Yugoslavia.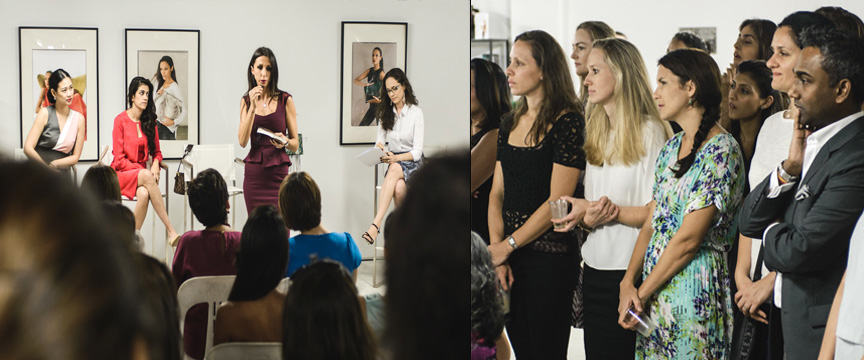 In total, the event turned out to be a huge success with women walking out feeling inspired and motivated. They say it right after all - Behind every successful woman is a tribe of other successful women. Thank you, House of Sheens for organizing this event. 
Contributor: Heena Paryani 
When not fantacising about her next holiday or dancing to the latest Bollywood tunes, you will find Heena with a glass of whisky in the most underrated joints of the city. Follow her adventure on Instagram.