green
Earth Hour 2020: Open Letter to Singapore to Safeguard Nature and Stop Climate Change for a Better Future
Published Date
: 30 Mar 2020 13:00

WWF Singapore Earth Hour 2020 launches an Open Letter for environmental policies and practices safeguarding nature and stopping climate change.
Concerts nationwide may now be cancelled due to stricter COVID-19 measures, but the show must go on. Between 5.30pm and 8.30pm on 28 March 2020, 37,000 viewers tuned into the three-hour Earth Hour 2020 - Live & Unplugged digital livestream to catch a star-studded lineup of Singaporean artists - Benjamin Kheng, Inch Chua, Fariz Jabba & Yung Raja, Nathan Hartono, Preetipls, RRILEY, Sezairi and Subhas - performing chart-toppers, hit favourites and even a rap single composed specially for Earth Hour.
Watch the livestream again here: ​http://wwf.sg/earthhourlive
Discussion About the Future of Our Environment with Changemakers
Lively discourse between these personalities and changemakers, including nominated Member of Parliament (NMP) Anthea Ong and youth environmentalist Woo Qiyun, along with representatives of local groups LepakinSG, SG Climate Rally, Zero Waste SG and WWF-Singapore then ensued. They explored how our global loss of nature impacts the lives of Singaporeans. 
These conversations included recounts of personal journeys of environmental advocacy, to informative discussions on how individuals, schools and businesses can do their part for the environment. While different in scope and approach, each conversation stressed the crucial message that when nature is not protected, people's health, societies and economies are put at risk.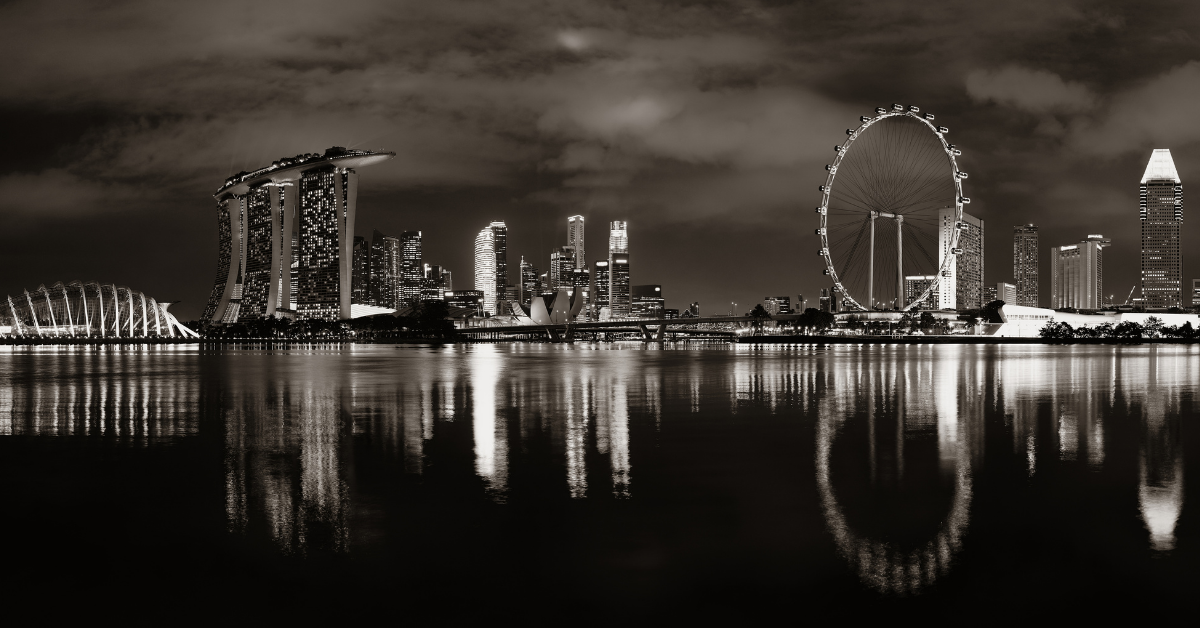 Lights Out for Earth Hour 2020
At 8.30pm local time, ​Earth Hour 2020 - Live & Unplugged came to a rousing finish, signalling the beginning of the movement's symbolic lights out action to show solidarity for the planet and to protect nature. For an hour, Singapore's iconic skyline went dark as Singaporeans switched off the lights in a stunning display of united demonstration for nature. This year, over 200 landmarks and buildings including businesses, hotels, malls, communities and attractions like the Marina Bay Sands, Esplanade, Singapore Flyer, Gardens By The Bay, Central Business District, malls and retail brands along Orchard Road, The Body Shop, Samsonite and Community Centres (Nee Soon East, Tanjong Pagar, Whampoa, Punggol) took part in the Lights Out.
Going Beyond Earth Hour with an Open Letter to Singapore
The start of the livestream also signalled the official launch of the Open Letter to Singapore to pledge support for environmental policies and practices safeguarding nature.
Making a case for the inextricable link between human action and the health of our planet, the Open Letter provides a platform for people in Singapore to be part of the movement to protect nature and biodiversity.
By adding their voice for nature, Singaporeans called for decision-makers to improve environmental policies and business practices nationwide. The Open Letter to Singapore is supported by Green Drinks Singapore, LepakinSG, SG Climate Rally, WWF-Singapore and Zero Waste SG.
The individuals and groups aim to get as many people as possible signing the open letter, creating the largest voice for nature in Singapore.
Sign the Open Letter to Singapore here: https://dearsingapore.org/
Outcomes to Safeguard Singapore's Future
Recognising the crucial role that systemic intervention plays in advancing scaled and sustained environmental change alongside individual action, the Open Letter is addressed to Singapore's political leaders, businesses, institutions and schools.
The letter enables people who live in or care about Singapore's future to urge these decision-makers to strengthen policies and practices that support the preservation of the environment. This guarantees Singapore's long term essential needs - clean air, food, water and its biodiversity.
The Open Letter to Singapore seeks three outcomes:
1. Maintain the good health of Singaporeans by addressing environmental threats caused by deforestation, exploitation and pollution.
2. Achieve a good quality of life for Singaporeans by preserving natural environments and biodiversity in Singapore and the region.
3. Ensure a bright and prosperous future for Singapore by ultimately stopping climate change.
Achieving these objectives requires measures such as ambitious emission reduction targets as part of the Paris Agreement and sustainable and transparent procurement of natural resources; also necessary are regional and global agreements such as the ASEAN Agreement on Transboundary Haze Pollution and Convention on Biological Diversity.
Sign the Open Letter to Singapore here: https://dearsingapore.org/