fashion
Covetella: Singapore's Premier Online Dress Rental Destination Turns One
Published Date
: 10 Aug 2016 12:21

On the 3rd of August, Covetella, Singapore's premier online dress rental destination, hosted a spectacular Anniversary Ball  at New Asia bar to commemorate their first year. With over 400 guests in attendance, the inaugural event was a phenomenal success.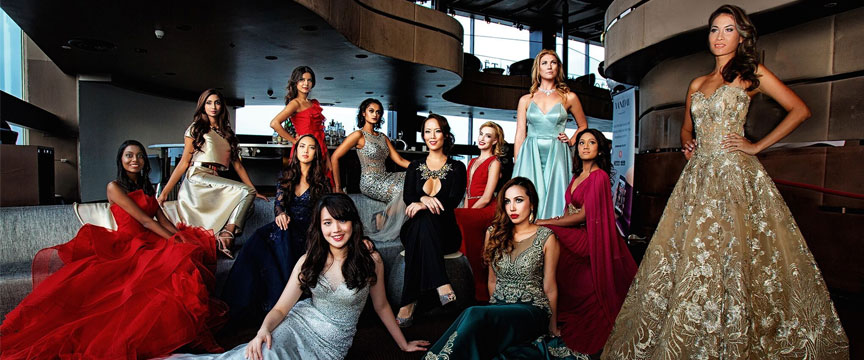 Carol Chen, Founder & CEO of Covetella, with Lisa Marie White, Miss Singapore Universe 2016, and models
Perched high on the 71st floor with stunning views of the Singapore skyline, New Asia was transformed into every woman's dream closet. Hundreds of designer dresses lined the walls while stunning couture gowns from Singaporean designers JessicaCindy​ and Danny L glittered from the VIP balconies to the dance floor. As guests arrived on the red carpet, photographers snapped pictures of their stylish outfits as celebrity judges Lisa Marie White (Miss Singapore Universe), Ann Teoh ​(Tatler's Best Couture Designer), and Olivier Burlot (CEO of Heart Media) made their picks for Covetella's Best Dressed of the night. Other notable guests included MTV VJ Hanli Hoefer​, TV actress Sofia Dendroff​, British Theater Playhouse Founder Cecilia Leong­Faulkner​, and Burda Executive Chairman Peter Kennedy​.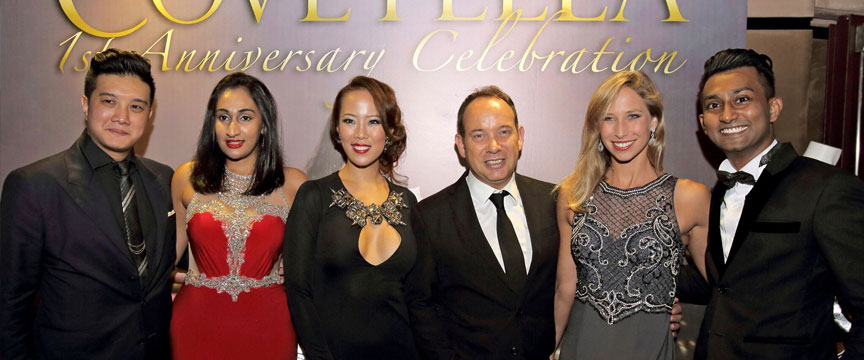 Nicholas Tan (Covered Asia) / Gursheel Dhillon (Vanilla Luxury) / Carol Chen (Covetella) / Olivier Burlot (Heart Media) / Johanna Leube (Standard Chartered) / Subaish Rajamanickam (Creative Insurgence)
Partygoers who wished to glam up even more for the black­tie affair could rent Covetella gowns on the spot, and then head over the Vaniday​ Lounge to receive complimentary beauty and wellness services sponsored by the popular booking app. Hairstyling by HairDreams​, manicures from Polished Hand+Foot Spa​, and massages by Urban Spa​ ensured that guests received the ultimate modern Cinderella treatment from head to toe.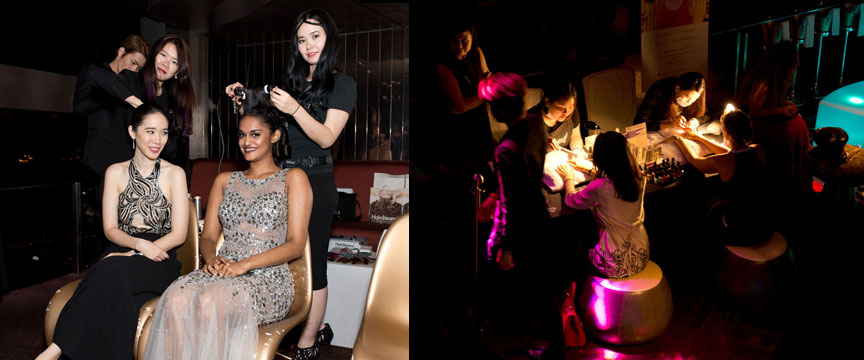 Guests are pampered with manicures, hairstyling, and massages by Vaniday
Founder and CEO Carol Chen spoke to the crowd about why she started Covetella. Here is what she had to say: 
"Once upon a time there was a little girl that was super shy and a bit awkward. She had thick glasses and nerdy braces, but once she put on a pretty dress, she felt like she could conquer the world. That little girl was me, and ever since I've wanted to create more reasons for women to dress up, and empower them by helping them look and feel beautiful. Because a beautiful woman is a happy woman, and confident one is an unstoppable one.
One day my mom asks, 'What are you going to do with all these dresses sitting in your closet?' Because like most women, I don't wear half the stuff I own and I don't own half the stuff I want. So that's when I decided to create Covetella — a curated marketplace where you can enjoy hundreds of dresses for a fraction of the price, as well as share your own to make some extra cash. Good for your wallet and good for the environment."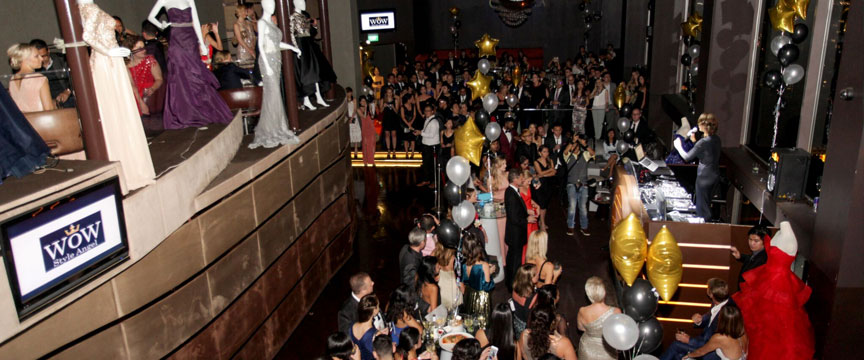 New Asia bar; Founder Carol Chen makes her speech
After her light-hearted and touching speech, there was a fashion show featuring the current Miss Singapore World contestants modeling Covetella's newest collection of dresses to rent, which ended in a burst of colorful confetti to kick off the dancing. Then a dozen champagne bottles with sparklers cut through the crowd and lit up the room, each of which was awarded to all the Best Dressed finalists. Lucky draw prizes were drawn towards the end of the night and winning guests were spoiled with a gift basket from Benefit Cosmetics​, a facial treatment from BioAesthetic MediSpa​, teeth whitening from SmileLab​, a gym membership to GuavaPass​, subscriptions to Prestige Magazine​, and a ticket to watch the upcoming F1 races onboard luxury yacht Blue Delphin​.
Over all, the event was a huge success and Covetella made sure that each guest that attended the ball felt like they were part of a fairy tale. But unlike Cinderella, the guests did not have a 12midnight curfew. After wrapping up the ball, guests headed to Baliza, Singapore's newest and hottest nightspot for the official afterparty. 
Covetella is a pioneer in sustainable fashion and provides the ultimate Cinderella experience for the modern woman. For your next event, make sure to ask Covetella to help you find your perfect dress.