Given the success of the first series of Women Changemakers in Singapore, Christina Teo has handpicked six individuals for her second edition including a guest gentleman. We interviewed four of these changemakers who come from different industries - fashion, technology, social welfare and consumer lifestyle.
1. Stephanie Crespin, CEO & Founder of Style Tribute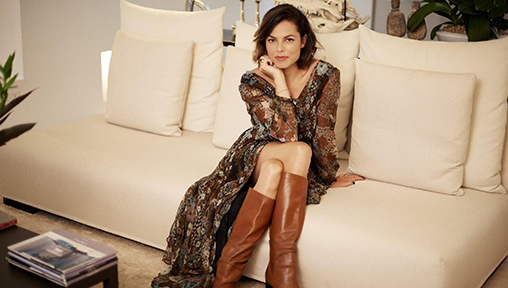 Before becoming an online fashion entrepreneur, Stephanie worked at Procter & Gamble where she led marketing strategies and operations foundation. In Jan 2013, Stephanie packed her bags and experience in business and luxury products to launch Style Tribute, a startup that revolutionises the luxury second-hand industry. Style Tribute grew from penniless to a funded startup with a strong presence in physical retails stores.
Vanilla Luxury: Being in the fashion industry in Singapore is one of the toughest. How have you managed to succeed?
Stephanie Crespin: I'm flattered to be etiquetted as having a successful business. Wow, such a big question. In two words, it would be grit and luck.
I see the growth of Style Tribute as a succession of small little battles; some I've won and others which I lost but helped me move on to another. That's where grit is essential and has been helping me get up from my failures and giving me the energy to push further. This element is defining in where Style Tribute is today.
At the end of the day, you create your own luck by seizing the opportunities that come your way. I was lucky to be at the right time and right place, identifying the white space and the potential that second-hand goods represented in this part of the world while it was already highly competitive in other parts of the world. I was lucky to get on-board a key investor who contributed to making the following fundraises possible. And I've been lucky to be encouraged, loved and accompanied in this journey by exceptional people who have not only helped shape Style Tribute as it is today but also given me the power to surpass myself.
2. Tay Bee Kheng, Managing Director of Cisco Singapore & Brunei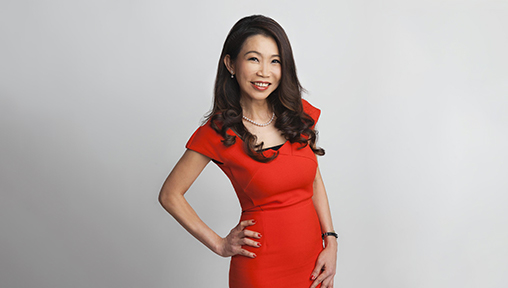 After spending 20 years at Hewlett-Packard, Bee Kheng has moved on to the next chapter in her life, spearheading Cisco's digitisation journey in Singapore and Brunei. At Hewlett-Packard, Bee Kheng was the Vice President and General Manager for Asia Pacific and Japan. Two of her biggest key achievements were driving revenue growth and aligning countries and multi-disciplined teams to execute against the worldwide and regional strategy.
Vanilla Luxury: Share with us the toughest part of implementing smart and secure technology across two different markets - Singapore and Brunei.
Tay Bee Kheng: The current issue that we are facing in these 2 markets, and globally as well, is the lack of digitally skilled workforce.  Companies cannot find enough resources to fill the roles that they need for digitally transforming their business. Companies like Cisco, through our Corporate Social Responsibility initiatives, has been working with governments and higher learning institutions to train as many as 1M students a year globally on digital skills like networking, cybersecurity, IoT and others. Without the right skill set, projects will definitely fail from the start.
Another issue is that technology is so dynamic and ever-changing with one cool technology replacing another cooler one. Some companies implement technology for the sake of it. All projects have to start with a customer problem statement with clear objectives aligned with the organization goals. However, always keep your eyes open to any disrupting technology or usage of it that will disrupt the existing business.
Mindset change is important for the success of IT projects; processes may need to be changed; skill sets may need to be re-learnt; the way of doing business and employee experience may drastically be different. Hence being open to continuous learning is of utmost importance.
All the above challenges are not technological in nature. Just remember that success is very much in our own hands, even in implementing a smart and secure technology.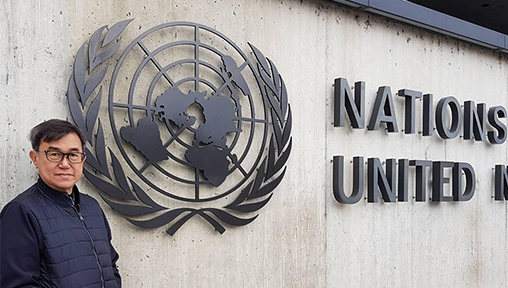 Jack started a global clean toilet movement that helps governments shape sanitation policies. Having achieved financial success in his 40s, Jack felt the need to change his direction in life and give back to humanity – he wanted to live his life according to the motto "Live a useful life". He has earned two prestigious global social entrepreneurship accolades – Schwab Foundation Social Entrepreneur and Ashoka Global Fellow – for his outspoken advocacy.
Vanilla Luxury:  You've clearly picked one of the hardest yet most basic and important issues that need great attention. What inspired you to channel your efforts towards this cause?
Jack Sim: We are most useful when we engage in neglected, unfunded, taboo and difficult challenges. The good thing is that these are also challenges which you couldn't be worse. So you can only make it better.
Over the last 18 years, I have tried to prop up the Sanitation Crisis into prominence through our unique blend of humour and serious facts. Eventually, the United Nations named our founding day 19 November as the official UN World Toilet Day.
Today, President Xi with his Toilet Revolution and Prime Minister Modi with his Swachh Bharat Mission are changing the landscape together with so many others. The Bill & Melinda Gates Foundation introduced a "Reinventing the Toilet" Challenge. Celebrities such as Matt Damon, Salman Khan, Sachin Tendulkar, Coldplay, and Jay-Z have all joined the toilet mission.
4. Ludmila Zueva, Senior Director, Marketing Asia Pacific at Philips Consumer Lifestyle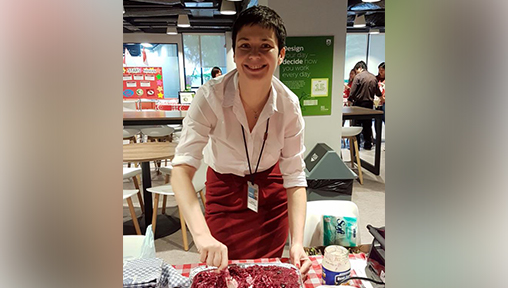 Born in Moscow and moved to Singapore in 2016, Ludmila drives marketing for Philips Consumer Lifestyle and Personal Health for the region.
Vanilla Luxury: What has been your biggest challenge in consumer marketing with your shift from local marketing to regional marketing?
 
Ludmila Zueva: The key challenge for me as a regional marketer is to find a good balance between being relevant and truly deliver on the consumer insights and still have common brand positioning among several markets.  On one hand, hyper cluttered communication environment demands on grabbing consumer attention and bringing something locally punchy, while on the other hand as a brand builder you have global branding and positioning to implement across the region to generate the branding dividends in the long term.
The solution is in the smart communication planning when you use relevant vehicles to drive brand strength basing of universal but resonating consumer truths while bringing very tangible "reasons to click" in digital. Now all consumer products companies are on the same journey to master the approach and I'm personally very excited to pioneer new things in APAC communications arena.        
The Women Changemakers II Panel is going to be held on May 17th from 6:30 pm to 9:30 pm at One Raffles Place Tower 2. Buy your tickets ($15 including dinner and drinks) at https://wantthingsdone.com/listing/women-changemakers-2/.