tech
The Best 5G Phones for 2022
Published Date
: 22 Jul 2022 16:27

If you are looking for a phone that can connect to the latest cellular network available, here are the best 5G phones you should consider
As major telecommunications companies like Singtel and StarHub unleash 5G services in Singapore, more and more users are switching to smartphones capable of this technology. However, with all the choices available, how can you be sure that you're getting the right phone for your needs? 
To help you out, we've put together a list of the best 5G phones available now, so you won't have to waste your time finding the one for you. 
iPhone 13 Pro Max
Apple is never behind in the latest technology, and the newest iPhone offers extensive 5G support. While its predecessor iPhone 12 Pro Max, is also capable of supporting a 5G network, the latest iteration is built for this technology. How so? Well, the iPhone Pro 13 Max has a bigger battery, and from experience, using a 5G network often drains your phone faster than using other networks. So, with a bigger battery--which can last more than 12 hours - you can enjoy 5G better than other iPhones. 
In addition, Apple recently added ProMotion to iPhone 13 Pro and iPhone Pro Max, capable of displaying an image with a 120Hz display refresh rate. This makes the UI feel perceptively smoother, allowing a more fluid scrolling and interaction with the screen. And even with this power-draining feature, iPhone 13 Pro Max can still last longer than its previous models. 
With all of these improvements, especially with the battery life, iPhone 13 Pro Max is definitely perfect for 5G enthusiasts. 
Samsung Galaxy A53 5G
Being on a budget doesn't mean you can't afford a great 5G phone. Thanks to Samsung's latest Galaxy A series, you can now enjoy a 5G network without breaking your bank. For only $598, the Samsung Galaxy A53 5G comes with 128GB of memory, a 64MP OIS Camera with VDIS technology, an expansive 6.5-inch Super AMOLED display, and of course, 5G support. 
The best thing we like about this 5G phone? It's IP67 dust and water resistance, which is rare to find in this price range. With this feature, the Samsung Galaxy A53 5G can stand up to spills, splashes, and some water submersion. No need to worry about accidentally dropping your phone in a body of water--a problem many mobile phone users are familiar with.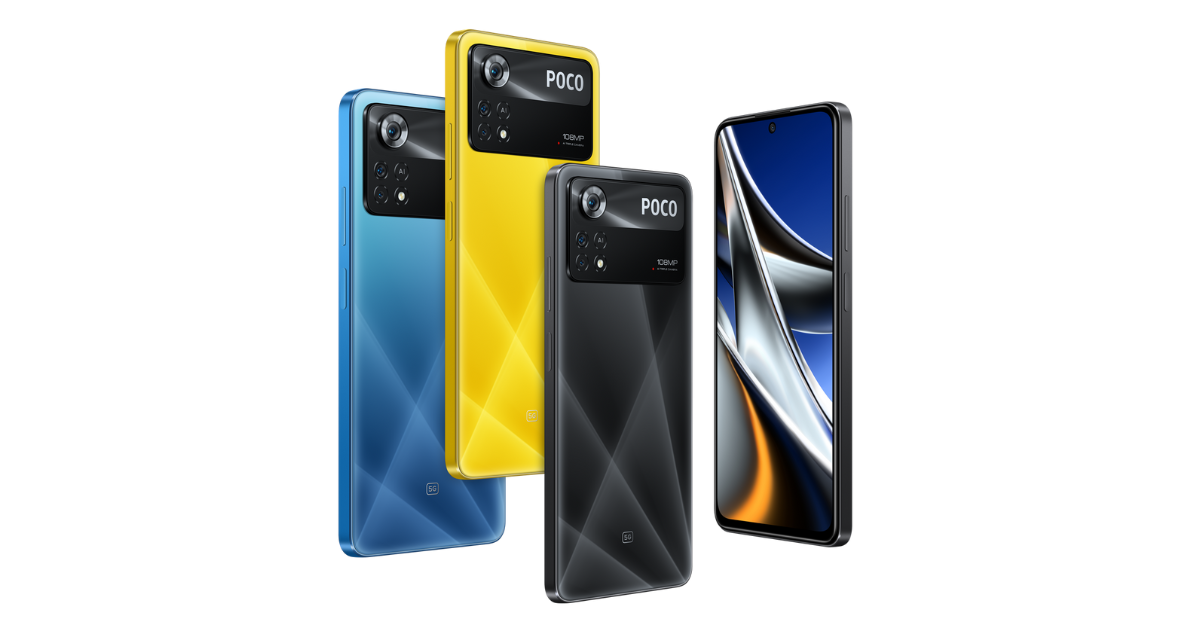 POCO X4 Pro 5G
Are you looking for a 5G phone with a large screen display? POCO X4 Pro 5G is the one for you. This mid-range budget phone comes in a 6.67-inch AMOLED screen with a max 120Hz refresh rate, perfect for watching your favorite TV shows and movies. It also comes with good stereo speakers that can cut through ambient noise, allowing a more immersive viewing experience. 
Additionally, the POCO X4 Pro 5G offers excellent battery life even when using a 120Hz display mode. However, you may want to switch to 60Hz display mode if you want the battery to last longer. And, of course, it can support a 5G network too. However, if you're looking for a 5G phone for gaming, we suggest a different phone. Its performance is excellent for light gaming and streaming, but that's pretty much it. 
Xiaomi Redmi Note 11 Pro 5G
Cheap phones don't have to be cheap-looking--this is what Xiaomi Redmi Note 11 Pro 5G has to offer. While it's common for most budget phones to have gigantic printed logos on the back, you won't see any of that in this Xiaomi phone. Sporting a glass back panel, the Xiaomi Redmi Note 11 Pro 5G looks like a legit high-end mobile phone compared to many budget Android phones. 
When it comes to performance and design, there's really nothing exceptional about it. It uses the Qualcomm Snapdragon 695 processor, a budget 5G chipset. If you just want to try what 5G has to offer without investing too much in a phone; this could be a good option. 
OPPO Reno7 Pro 5G
It's common for most smartphones to take excellent photos. But to take DSLR-like images? You'll need a phone with an outstanding camera configuration and AI-enhanced imaging features to achieve something like that. Thankfully, OPPO Reno7 Pro 5G got that covered. This 5G mobile phone has a 64MP HD primary camera, a 118-degree Ultra Wide-Angle camera, a macro camera, and a 32MP ultra-clear camera.
OPPO Reno7 Pro 5G is also packed with a series of portrait features powered by AI technologies such as Portrait Mode, Bokeh Flare Portrait Video, and AI Highlight Video. So, if the camera is what you value in a phone, this 5G mobile phone is for you.