Enigmatic menswear label, Benjamin Barker, is a brand that embodies the travelling gentleman's free spirit and open mind to venture and explore. This is represented in their newly revamped flagship store and cafe at Orchard Cineleisure.
Take a step into Benjamin Barker and you will understand.
1. Walk-in Wardrobe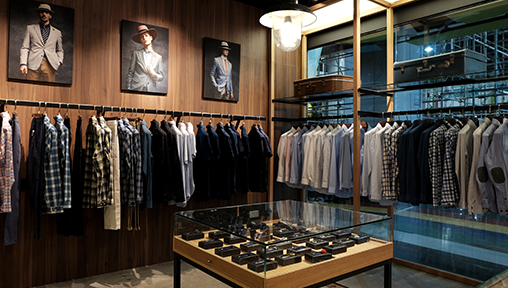 The store is designed to resemble a walk-in wardrobe and you are encouraged to mix-and-match and try on pieces from the fitting array of sartorial elegance before your eyes. The store carries Benjamin Barker's tasteful collection as well as tailored collections made from internationally-sourced fabrics. They also carry accessories and shoes hand-crafted by artisans which help you to build and complete your look. With an emphasis on design, fit, construction and form, the impeccable service and tailoring finesse give you an all-rounded shopping experience.
2. Stylish Menswear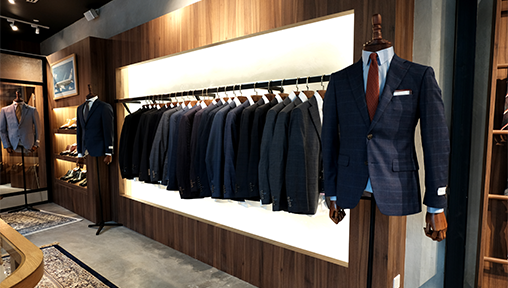 The Benjamin Barker flagship store pays homage to the quintessential man in a suit. Check out their latest 'To The Spring Races 2018/19' collection which features varying hues of Benjamin Barker's signature blue, muted greens and whites. From classical navy to periwinkle blues and eggshell whites, the collection is at once reminiscent of balmy summer days, clinking flutes of Dom Pérignon and impossibly stylish scenes at the stables.
3. A New Range of Womenswear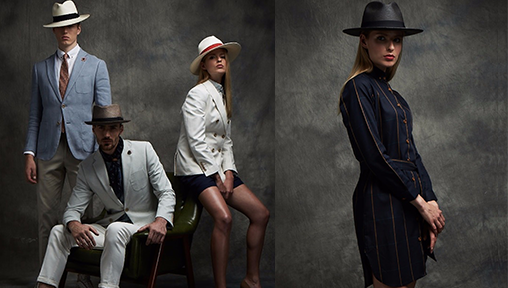 The Benjamin Barker Red Label is introduced for the first time across the 'To The Spring Races 2018/19' collection. The new womenswear range consists of suits and blazers, as well as lighter shirts and dresses for the modern, multi-tasking woman. Similar muted tones of blues and creams dominate the colour palette of the womenswear pieces, as the same commitment to tailoring is applied across the collection. In particular, Benjamin Barker's rendition of a shirt dress boasts crisp construction with thoughtful detailing in the form of a detachable belt and light oak-coloured buttons.
4. Benjamin Barker Cafe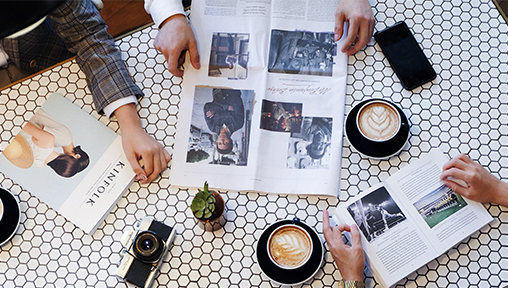 Amble down the central stairway as you would down memory lane, and you will see the 60-seater café sprawled out beneath you like an expansive atlas rolled out. The two-storied wall adorned with quirky knick-knacks, vinyl records and music posters – even post-war fixtures, all hint to the distant lands the Benjamin Barker man has explored, like red push pins on maps mark places visited. Harking back to glorious yesteryears, the lush jazz tunes give soul to the space, and render the ambience an all-good vibe.
5. Good Coffee and Food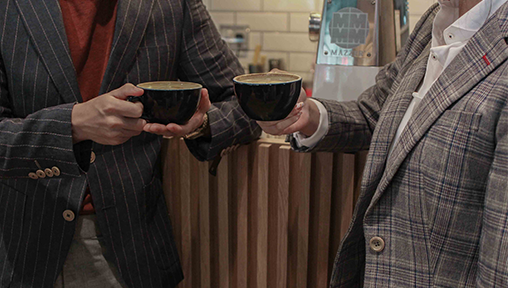 At the Benjamin Barker Café, expect only good coffee and food for the soul such as Southern Fried Chicken, Truffle Carbonara and Crab Cake Benedict. The wafting aroma of Papa Palheta's brew lends a grounding anchor to wandering ships of thoughts, momentarily lost in the frenzy of neighbouring crossroads. With every sip of the concoction, you regain footing once more with every mouthful of hearty soul food, you sense the unfolding of a slow afternoon, deservingly well-spent in this light-drenched respite.
Address: Cathay Cineleisure Orchard, #01-01, 8 Grange Road, Singapore 239695
Sunday – Thursday: 11am – 10pm | Friday – Saturday: 10am till late