A micro or craft brewery is typically much smaller than large corporate operations and only produces small amounts of beer. They are generally characterised by their emphasis on quality, flavour and brewing technique. In fact, many craft brewers start off by trying their hand at brewing different beers at home. All you need is hops, malt, yeast and water.
Let's take a look at some of the more popular microbreweries around Asia.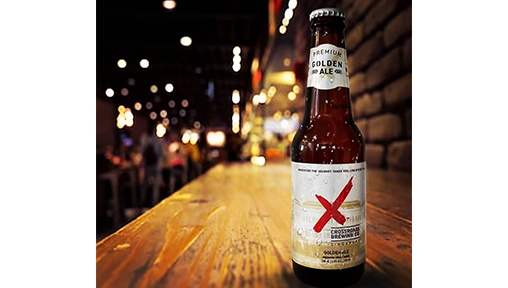 Proudly brewed for Singapore which stands at the crossroads of Asia, Crossroads Brewing Co. originally started the category for light craft beer market in Singapore. 
Established in 2016, Crossroads Brewing Co. was founded by Jim Kellet, a craft beer and rugby enthusiast, who recognised that there was a huge void of great quality craft beer that contained a low enough alcohol volume to be enjoyed over a whole evening, with most craft beers normally being very strong with overpowering flavours.  
Crossroads Brewing Co. set out to create beers that sit at under 5% ABV and cater to a wider craft beer audience, ranging from the newly indoctrinated weekend warrior to the sophisticated beer geek. It's all about refreshing beer that can be enjoyed by the masses under the stifling Singapore heat. 
Crossroads Brewing Co is the official beer for the Singapore Rugby Union and has won multiple awards for its beers including the flagship craft lager being awarded the Gold medal at the World Beer Championships; the Golden Ale being awarded Bronze; two fantastic ciders Orchard Road Apple Cider and Somerset Pear Cider also taking Bronze and Gold medals respectively at the recent Asia Beer Championships. There really is a great pedigree in every beer they produce.
Crossroads beers and ciders are available at many outlets and taprooms throughout Singapore. You can also order online via Lazada so you can enjoy the craft beers from the comfort of your own home.

Having learnt about homebrews from two South African soldiers, Mr Ernest Ng came back to Singapore and opened an independent craft brewery by the name of RedDot BrewHouse after spending a decade perfecting his skills. With two outlets at Dempsey and Boat Quay, the brewery produces unfiltered and unpasteurized premium craft beers and is now participating in the vibrant Australian craft brew scene with a bottling plant in Melbourne.
The RedDot Sauvignon Ale is a unique brew fermented with both beer and wine yeasts. It is hopped to deliver unique white wine characteristics, brimming with pomelo, grapefruit and citrus flavours. It has bagged two awards at World Beer Awards 2017 including the "World's Best Experimental Beer". Another speciality is their Monster Green Lager Beer infused with green spirulina. This sparkling green lager uses noble hops and is clean and crisp with hints of malt.
Locations: 25A Dempsey Road, #01-01, Singapore 247691 and 33/34 Boat Quay, Singapore 049823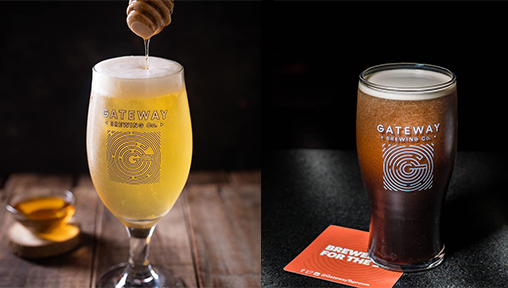 Images source: Gateway Brewery Facebook
Started by people who are insanely passionate about hand-crafted beer, Gateway Brewery uses locally sourced barley malt and even roasts its own speciality malts to give you uniquely flavourful Indian beers. Look out for their White Zen wheat beer which bears hints of clove and banana, making it an enjoyable and easy beer to drink. Those who love the roastiness of a classic Irish stout, try their nitro creamier version Cream Stout. Besides their very own Gateway Taproom, their craft beers are available on tap in over 70 bars across Mumbai.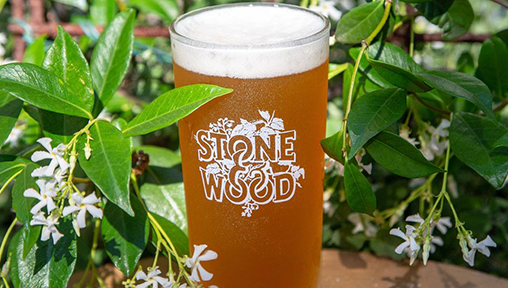 Image source: Stone & Wood Brewing Facebook
Based in Byron Bay, Stone & Woods Brewhouse is a 100% independent regional brewer. Everything from using local suppliers to brewing and bottling is done in the Northern Rivers of New South Wales. You can drop in for a tour, try their beers in the tasting room and it's where some of their limited releases and untried, experimental Pilot Batches are produced. The Stone & Wood Pacific Ale and Green Coast Lager are clear crowd favourites!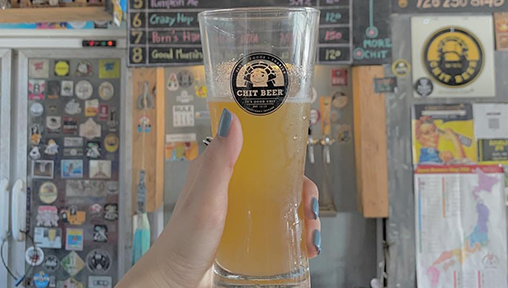 Image source: Chitbeer Facebook
Chit Beer, Koh Kret, Thailand
While Singha and Chang are the big names when it comes to beer in Thailand, Chit Beer is one of the few microbrewers in the country that is starting to gain credibility as a craft beer. Long-standing laws prohibit Thai people from brewing and distributing their own beer and those who do are fined heavily. In an attempt to change the system, Saiklao, Founder of Chit Beer, has been paying fines while training aspiring homebrewers at his on-site Brewing Academy. Get Premium Craft Beers ranging from Pale Ale, IPA, Irish Red Ale, Porter, to Stout at the microbrewery which sits along the Chao Phraya River and is open only on the weekends.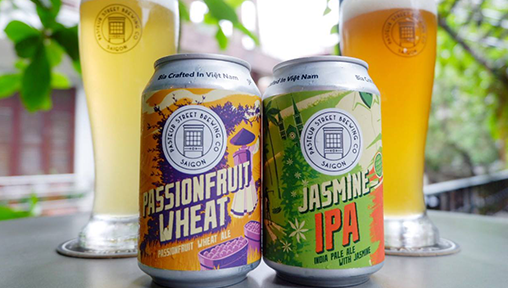 Image source: Pasteur Street Brewing Company Facebook
Pasteur Street Brewing Company marries American craft brewing techniques with the highest quality exotic ingredients from Vietnam. Named after the street where their first Tap Rooms are located, the brewery has developed over 200 distinct beers! You won't be disappointed with their unique flavours such as Jasmine IPA, Passion Fruit Wheat Ale, Imperial Chocolate Stout, and Coffee Porter. Their award-winning beers can be found the best bars, restaurants and hotels across Vietnam.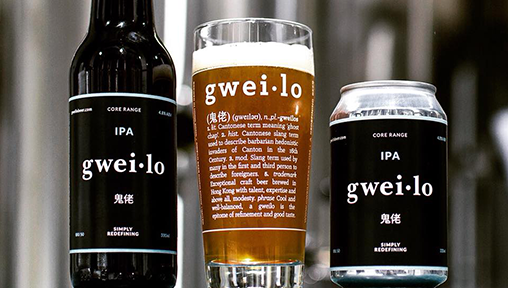 Image source: Gweilo Facebook
Founded by three Britishers living in Hong Kong, Gweilo beer started its humble beginnings in a spare bedroom. The core range of craft beers includes a pale ale which hints of citrusy aromas of tropical Asian fruits, an IPA brewed with European malt and a secret blend of South Pacific and American hops, and a wheat beer with subtle additions of mango and kaffir lime. Available in restaurants, bars and pubs across Hong Kong and Macau or order them online and get them delivered straight to your doorstep.