Strapped for ideas on what to do at home with your kids? From baking, dancing, sensory play, to endless hours of colouring fun, these amazing activities and fun things to do at home with your kids, will brighten any given day.
Looking for a no-screen time activity for your kids? #Ohmymats is a portable, reusable and creative way to keep kids occupied during a drive, meal times or more relevantly during this Circuit Breaker. 
A Singaporean brand created to allow local artists(their youngest artist is 7!) an outlet for talent, #Ohmymats is a fabulous way to engage the kids via some good old fashioned art. Great for fine motor skills, these reusable dining mats by #Ohmymats are made of 100% food-grade silicone, and have been tested in Singapore to ensure they are paraben and metal-free.
From Unicorns and Dinosaurs to inspirational messages and even Chinese Zodiacs, you'll certainly find something to tickle your child's fancy from #Ohmymats. Simply use dry erase markers and wipe away once done, for endless hours of fun. Carrying them is easy too - just roll or fold and get on to your next exciting adventure!
Psst, #Ohmymats do bulk packs too. And with a 10% discount through the Circuit Breaker, if this doesn't keep your kids happy for hours, we don't know what will!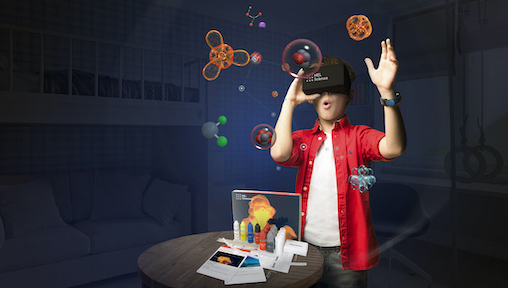 Got a science buff at home? Inspire a love of science with award-winning MEL Science subscriptions for young innovators. MEL Science offers subscriptions for the new generation, combining hands-on experiments with VR and AR technologies to make learning fun and effective. MEL Science was recently named "Innovator of the Year" at BETT 2020 for their revolutionary approach to science education. Choose the perfect subscription for your family and discover how the world works together! Two types of subscription boxes are available for kids across different age groups.
MEL Chemistry is a chemistry subscription for ages 10+. The set includes a free Starter Kit with the necessary reusable equipment for a home lab and a free VR-headset. 2-3 experiments are delivered to your door each month, along with mobile app instructions, and VR chemistry lessons.
Meant for younger ones, MEL Kids is an AR-powered science box for ages 5+. The MEL Kids kit includes a hands-on science project, a comic book with instructions and explanations, and an app that uses augmented reality (AR) to make complex concepts simple. As easy as order, and open when your kit arrives, this science subscription option by MEL Science is guaranteed to keep your kids busy at home, right through the year.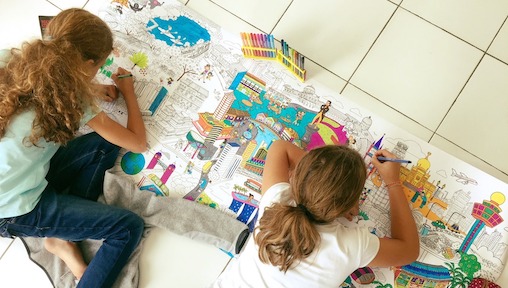 Can't take your kids to the playground yet? At Scribolo, endless sheets of colouring paper make for a great playground where you can have fun indoors and spend quality time with the kiddos. The best part? Giant poster sheets mean your art-loving kids won't be bound by the size of paper - in fact, their posters are often taller than the kids colouring them! Scribolo's stellar product is a giant colouring poster of Singapore that features more than 40 of Singapore's iconic landmarks which children can help bring to life; markers, colour pencils and creative juices flowing.
With the giant roll-out poster at one square meter of colouring area, the entire household can 'Scribolo' together for hours and hours of creativity and family time. The black and white illustration covers the most emblematic landmarks and icons of Singapore as well as characters in everyday situations. And of course, hawker centres! A great way to discover or rediscover Singapore with your kids, Scribolo's giant posters are the indoor family activity you've been looking for.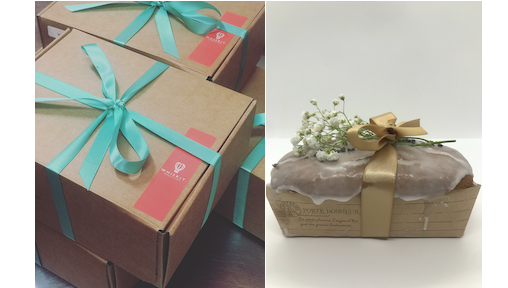 Become a Circuit Baker family when you are at home with the kids. Experience the fun of baking together with the family through a hassle-free Bake-Kit Yourself weekly subscription from Whiskit Bakery & Cafe. 
We love how procuring the right groceries isn't needed - all dry ingredients are pre-weighed and pre-packed for the recipe. Not only does the kit reduce wastage, it only needs easily accessible ingredients and simple baking tools to take you to culinary heaven. 
Kits are accompanied with necessary baking steps as well as videos of the baking process - you know exactly what to follow. At an introductory price of $134.20 (delivery included) for the month of April, you can look forward to one baking kit per week with all the package details including recipes and videos. Shhh....we'll let you know that their gorgeous Earl Grey Lavender Loaf Cake Kits are being sent out this week followed by Fudgy Chocolate Brownies, Hazelnut Speculoos and Fruit Tart. Yum! Set up your subscriptions here.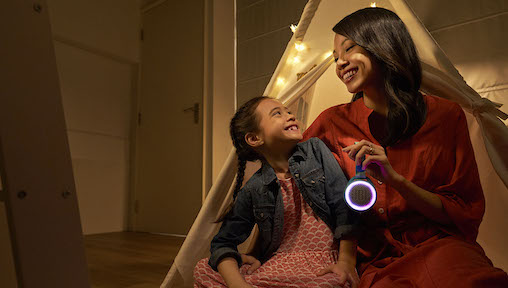 A house full of fun is usually a house full of music! But if you feel your kids are hoarding all the adult gadgets at home, seriously consider investing in a portable speaker such as the JBL JR POP. Built with durable material(fully waterproof), these kid-friendly Bluetooth speakers are packed with a rechargeable battery that allows for upto 5 hours of playtime. A built-in light mode means there's even more fun to be had! 
We love how these speakers come with stickers and allow for kids to design and customise their very own JR POP portable speakers the way they like them. Whether it's Frozen 2 on loop or Justin belting out his latest hits - the portable speaker is great for family fun, or nifty enough to be kept far away from your work calls too.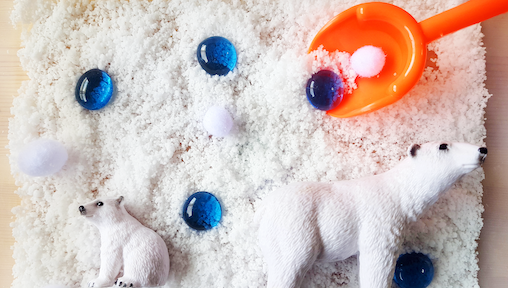 Detailed sensory boxes that your little ones can get repeated play from? Yes, please!
My Messy Box is a monthly sensory play subscription that is designed to be fun, simple and educational. Each messy-sensory play box is targeted to a specific age group (1 through 5 years) and includes 3-4 activities to encourage cognitive development in your child. 
It is as simple as choosing the right My Messy Box plan as per your child's age, and then looking forward to meticulously customised themed sensory boxes that are designed by educational professionals.  The kits contain materials and instructions for explorative, sensory and craft activities that parents are meant to set up and guide their children through. What better way to spend this time indoors together, we say? 
And if you need more, My Messy Box have a whole host of free videos on sensory play, story-book activities and craft ideas for kids. They also have plenty of articles on play learning tips, parenting and free downloadables to keep those little hands busy. Try the #mmb14daychallenge that consists of 14 free downloadable worksheets that will give them enough to do for the next couple of weeks.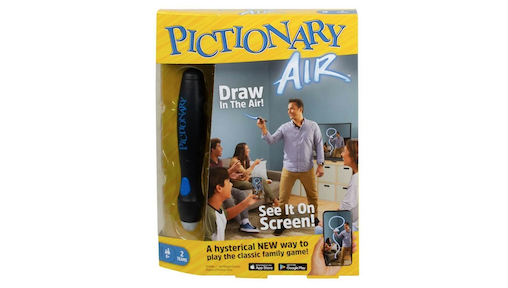 There's something about a family game night that keeps childhood memories alive. Whether you are squabbling over who earns more or figuring out the in's and out's of a city, Monopoly remains a firm favourite. Even better, get a Singapore edition to enjoy this fast-dealing property trading game.
For a hilarious twist to the original, try Pictionary Air a version that gets you up and moving. Simply download the free Pictionary Air app, point the in-app camera at the enactor and they'll appear, along with their sketch, on the screen of your smart device. You can then take turns drawing clues in the air while your teammates guess the images that appear on the screen. The team with the most points wins!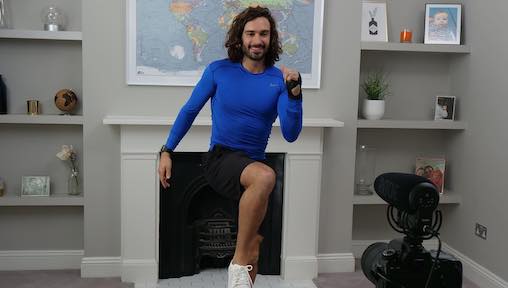 Working out with the family indoors has never been as much fun! Joe Wicks has taken online exercising to the next level with his everyday live telecast of home workouts aimed at kids. The workouts are fun and suitable for all ages including adults and make use of characters such as Spiderman and Pikachu, right from his living room in London. Literally millions of people have been watching, streaming and exercising with Joe while in self-isolation including Wayne Rooney and Rio Ferdinand's families. So jump, squat, spot run or just hop like a kangaroo together as a family - we promise you, it's tons of fun!