tech
8 Reasons to Love the Roborock S6 MaxV Smart Robot Vacuum Cleaner
Published Date
: 02 Dec 2020 10:00

The smart robot vacuum cleaner, Roborock S6 MaxV, does much more than keep your home clean
Looking for a smart robot vacuum cleaner that will help you keep your house clean with minimal hassle? The intelligent Roborock S6 MaxV may be exactly what you need to add to your smart home devices.
Besides keeping your house clean with its amazing specs, this robot vacuum cleaner has a few other useful functions too! It even comes with the Roborock app which completes the entire experience.
Let's take a look at the 8 reasons why we fell in love with the Roborock S6 MaxV after giving it a spin around the house.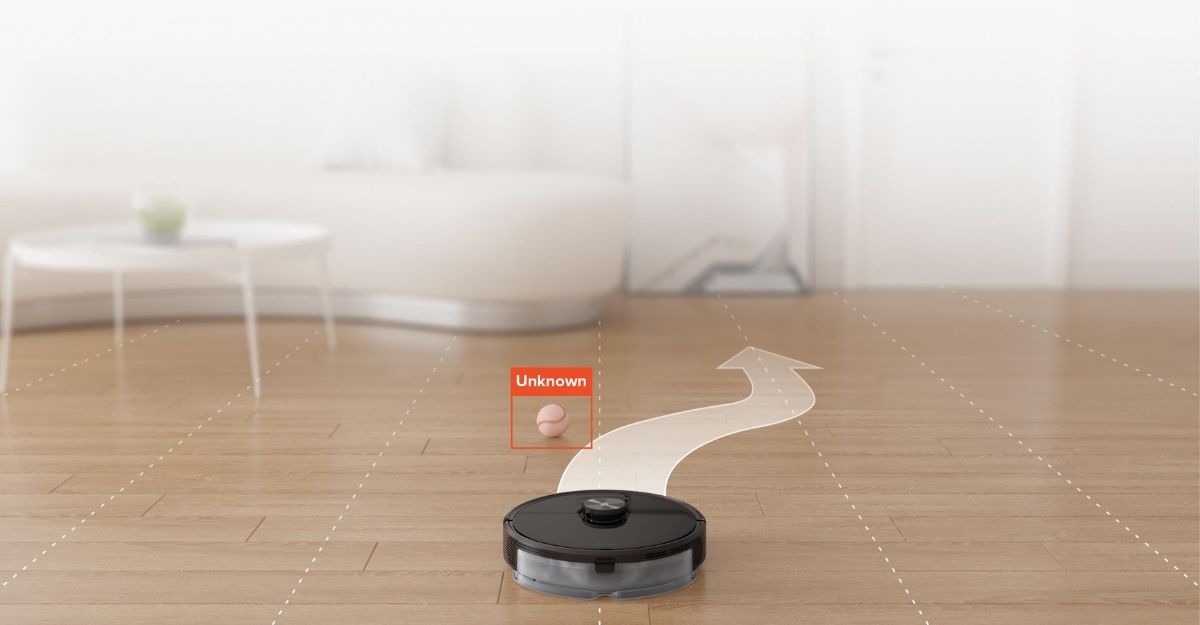 Dual Cameras
There's a reason all mammals have two eyes - stereoscopic vision means depth perception. Using dual cameras, the Roborock S6 MaxV not only sees obstacles in its path, it accurately estimates their location and size and reroutes its course around them. All in the blink of an eye!
In case you want to leave the robot vacuum cleaner on at night to clean up after you've gone to bed, it is equipped with infrared imaging so it can also see in the dark. Combined with Roborock's renowned PreciSenseTM LiDAR navigation system, home navigation is fast and efficient every time, day or night.
Reactive AI
The reactive AI is powered by a Qualcomm® APQ8053 processor chip, which performs 50% better than the one found in the S6, driving a Tensorflow convolutional neural network employing the latest deep learning architecture. 
It has been trained on tens of thousands of real-world images, so it can recognize and avoid common home hazards that may trip up other robot vacuum cleaners. From stray shoes to pedestals, to wires and cables, and more. Even pet waste!
Depth Perception
Depth perception means the Roborock S6 MaxV avoids more than what it recognizes. Any object – down to as small as 5cm (2in) wide and 3cm (1.1in) tall – can be seen and bypassed. It'll safely work its way around forgotten toys, pet bowls, misplaced cups of morning coffee. Ideal for busy (and messy) homes!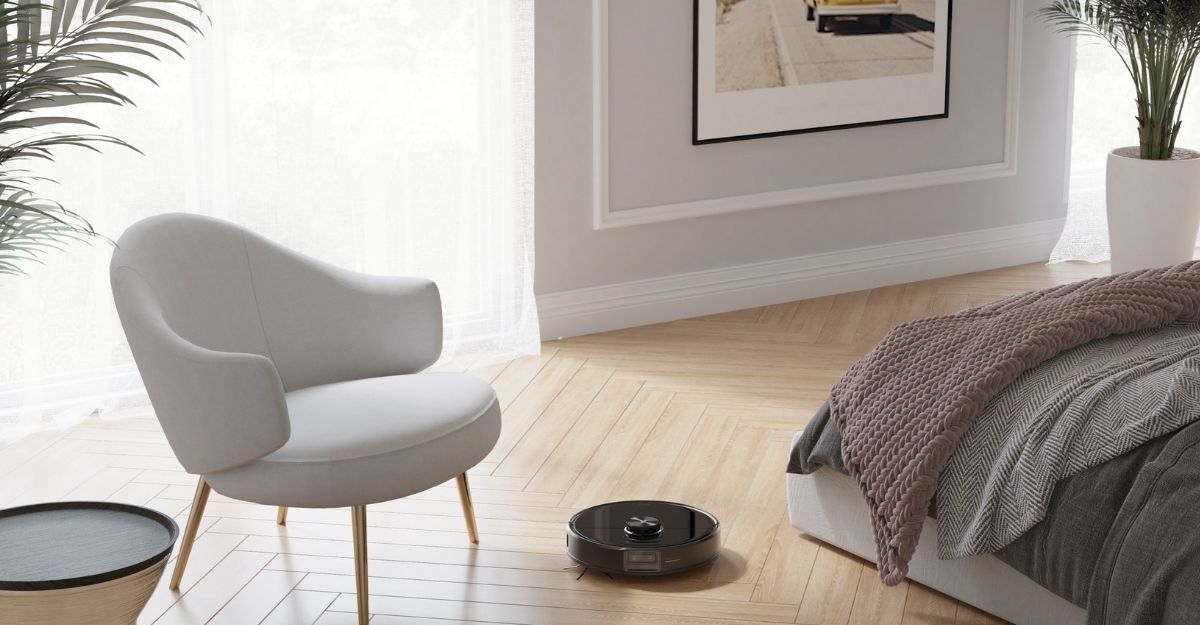 Max Suction
The strongest fan in a Roborock vacuum takes a bow. This 2500Pa3 HyperForce stormer is 25% more powerful than in the Roborock S6, giving the Roborock S6 MaxV the grunt to better capture fine dust from floors and reach deeper into dusty carpets.
Multi-level Mapping
The system uses PreciSense LiDAR and visual scene recognition to register different levels of your home automatically. Every floor in your home can have independent No-Go Zones, Invisible Walls, and No-Mop zones such as to keep carpets dry. The robot vacuum cleaner can locate them all without you needing to even open the Roborock app.
Genius-level Mopping
Click in the 297ml SnapMopTM system to unlock a suite of advanced mopping features. You can set room-specific mopping schedules, tailor water flow by room, and use No-Mop Zones to keep your carpets dry, and more. All controlled in-app!
Check In from Afar
Using the Roborock app, get the Roborock S6 MaxV to be your eyes and ears around your home even when you're away. You can drive around the home with your robot vacuum cleaner to see what the Roborock S6 MaxV sees.
Make sure you've closed your doors and windows, reassure yourself that all is as you've left, or even check in on your mischievous pets! You can also send them a message that you will be home soon.
Built for Privacy
When it comes to a camera in the home, privacy and security are crucial. I'm sure you're concerned about what your smart home devices are seeing and listening and storing without your knowledge.
Every image ReactiveAI process is captured and deleted in an instant. Not only that, the Roborock S6 MaxV is certified by TUV Rheinland as a safe smart home product and keeps your data safe and secure.
Nothing is ever duplicated or stored or sent to the cloud.
The Roborock S6 MaxV is available on Lazada. Download the Roborock app on Google Play or Apple to get the full experience.