Bored with the usual dinner dates in Singapore? Add that extra spark to your relationship with some fun date ideas. From physically challenging to working up those grey cells, there are ample date ideas for couples that the city has to offer. Some are perfect for that first date too!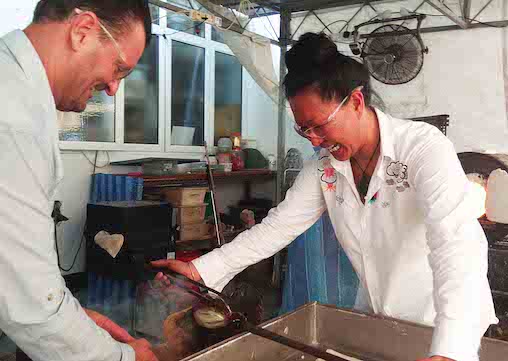 Get Crafty at Art Class
Want to get hands-on experience in creating beautiful art on your next date? Art Glass Solutions has just the course for you and your partner. They offer a range of creative experiences for couples and individuals alike. This Valentine's Day, if you are looking for fun and an unconventional date idea in Singapore, attend their Hot Glass Session and develop a newfound appreciation for hot glass making with your date. 
The Hot Glass Sessions will explore the alluring colours and beauty of glass. Couples will experience a 'hands-on 'workshop to appreciate the skills and techniques involved in sculpting objects made with molten glass. From learning to shape the glass with the technique of hot glass blowing, couples will have the opportunity to create personalised and unique keepsakes in the form of a tumbler, small vase or oil lamp to remember your date. 
Where? Art Glass Solutions, Whatsapp (+65) 9827 4760 for more details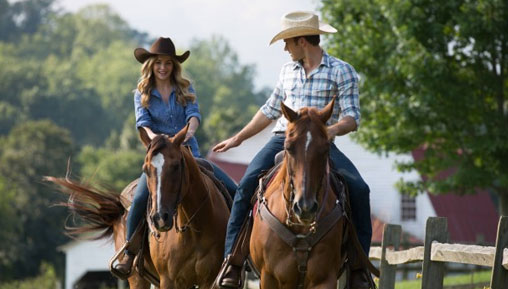 Horse Riding
Yes, even for beginners! Show your adventurous side and bring your date to the stables. Imagine your perfect Jane Austen moment with you and your beau on a romantic horse ride together. Gallop Stable in Pasir Ris has hour-long rides for inexperienced riders and a Café too for a post stallion riding feast. A companion horse handler walks with you of course, so there are no sad endings to this love story.
Where? Gallop Stable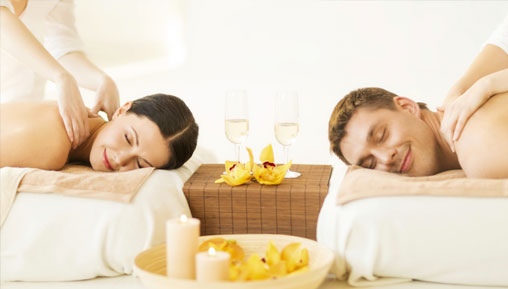 Spa Day
Even though it's not literally in Singapore (but just a short ferry ride away), we love Tempat Senang in Batam for a quick Spa getaway that seems almost like a mini holiday! Perfect for those couples who want to escape the grind or even the kids for some time, and yet be back in time for dinner. Choose between their half (3 hours) or full-day (6 hours) spa packages that also include delicious food and if you like it too much, there's also the option of staying back for the night.
Where? Tempat Senang
Escape into a Virtual World
Locked room games where you and your date figure out a solution to a puzzle – that's an Escape Room for you. Based on the game requirements and room requirements, you could be alone, with your date or with other fun participants too. The First and largest reality escape game provider in Singapore, Xcape provides you with an alternate way to spend that weekend evening (or day). Giving participants the ability to participate physically and mentally in the fun yet sometimes hard to solve games, Xcape is for those of you that want to steer away from the usual date.
Where? Xcape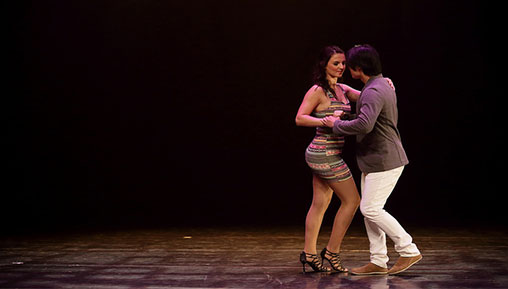 Image: Dance Showcase 2015 by MusicalNieuws
Kizomba Dance Lessons
Whether it's a reason to exercise or reconnect as a couple, dancing lessons are always fun when it's the two of you. Salsa, give way to your sexier, sultrier cousin, Kizomba! Kizomba is a dance and style of music that developed in Angola in the late 1980s. Similar to Caribbean quick rhythm, this dance is all about connecting with your date.  A very close dance, with little or no distance between you and your partner -  this may not be one to try with strangers. The Studio runs Kizomba classes for a group, but you can always sign up as a couple and enjoy making new friends while grooving too!
Where? The Studio SG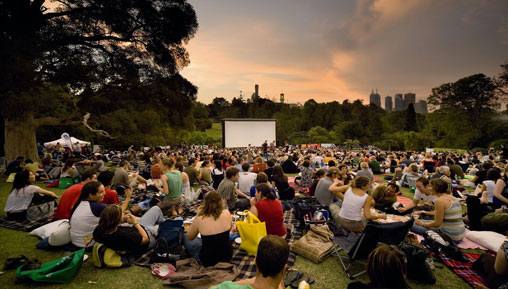 Outdoor Movie
Worthy of Hollywood romance, an outdoor or drive-in movie is a perfect and unique date idea in Singapore, and what's more, it's free! Movie Mob runs outdoor drive-in movie screenings around town every once in a while. Just keep track on their website for the listings and locations and swing by with your date for an evening of entertainment. No cars necessary, you can also just bring along a mat and enjoy the movies under the stars. Some couples have even proposed for marriage at the venue – so there's a subtle hint!
Where? The Movie Mob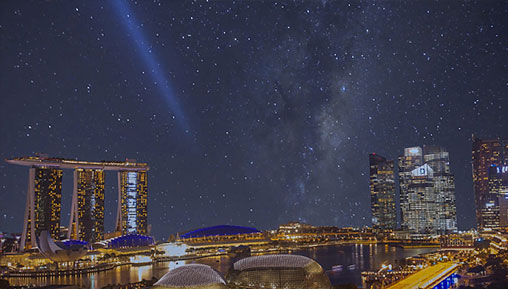 Star Gaze
An outdoor movie isn't the only way to get closer to the stars of the galaxy in Singapore. The Singapore Science Centre offers free star-gazing sessions. The observatory is a fun place to discover the surrounding stars with your date and perhaps catch a meteoroid shower while you are it too! For those couples interested in exploring astronomy further, there are talks and other events that you can look up as well.
Where? The Observatory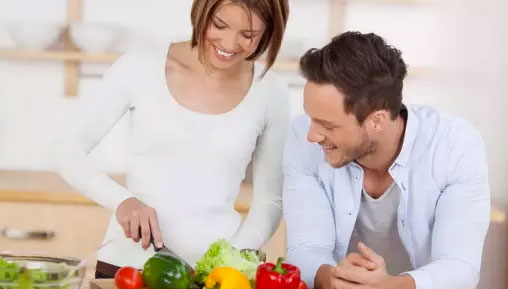 Cook Together
One great way to spend time together as a couple is to do something different, interesting and involving multiple senses. Try your hand at learning how to cook a 3-course Japanese meal or perhaps meet new people at a Wine tasting and cooking session. Roll out pasta with your date, make mistakes and then laugh your way together to a warm enjoyable meal. You won't ever hear your better half criticize the food you make again – bonus!
Where? Tott Store