While we spend countless dollars on anti-ageing treatments for the skin, have you ever given thought to how your hair is holding up? As time goes by, your mane too suffers from the wrath of the years. Here are 5 typical symptoms that show ageing of hair and ways to beat them.
1. Thinning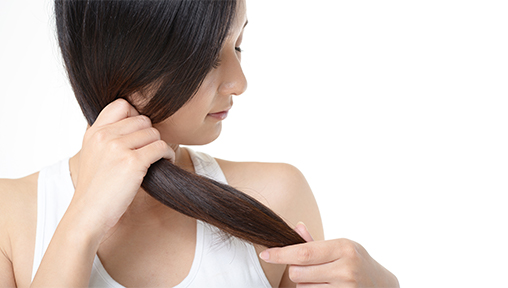 Thyroid issues, postnatal recovery and vitamin deficiencies may be some of the reasons you think your hair is falling. In fact, thinning and falling of hair is perhaps one of the first signs of it ageing. As we grow older, our hair starts losing strength, resulting in hair fall and unsightly bald patches. If you haven't already, the first step is to invest in superior quality hair care products. Volumizing shampoos can work a treat for those with thinner hair. Also, speak to your hairdresser for a more volume driven hair cut or style, that incorporates lots of layers.
2. Brittle Hair
Don't you just hate it when your hair goes snap? From hair dyes to bleaches, we subject our hair to harsh chemicals which eventually leads to it being brittle and damaged. It's time for payback! Make the right hair wash choices with sulphate free products and keep your hair as chemical free as possible. A diet rich in Calcium and Iron can also help with hair health in a big way!
3. Dryness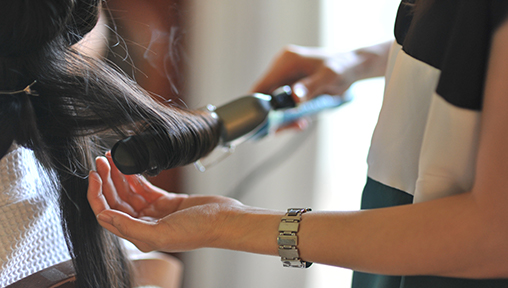 Avoid excessive use of heated styling tools
Dryness on skin is common as we grow older and the same applies to our hair too. The oil producing glands in our hair start shrinking over the years, which means you aren't producing enough oil as you age. An easy way out is to start applying oil or a high-grade serum on your hair and stay away from extremely hot showers or excessive use of hot styling tools like hair straighteners and curling tongs.
4. Dullness
Young hair is shiny and full of colour – just like those commercials on TV. With the passage of time and use of chemical products, our once glossy hair starts to appear dull and faded. To make hair look beautiful again, try and avoid the use of hairspray and gels as far as possible. Give it a bit of TLC with hair masks and excellent quality serums, all while making sure you provide nourishment from inside out too. Salmon, eggs and nuts are a major source of good fats and will help your hair look full of lustre again.
5. Grey Hair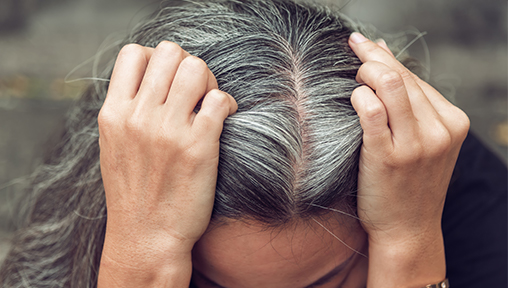 One of the most obvious signs of ageing, grey hair is easily manageable with the help of good colour and the right hair products. While not all grey hair is due to age (hormones, genetics and stress could be some of the many other factors), embrace it with the help of an informed hairdresser. Opt for shampoos that are colour friendly, hair colours that are low in chemicals such as Ammonia and take small steps towards maintaining your hair dye for longer. Go shopping for a fine hat too! Spending too much time in the sun without appropriate cover can strip your hair of colour.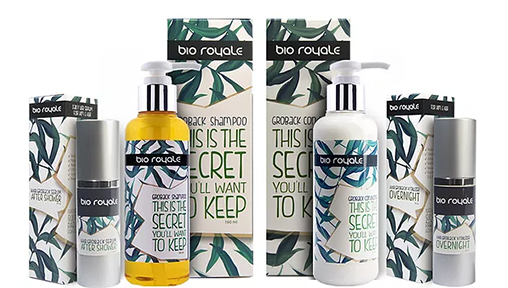 The complete hair care system by BioRoyale takes care of a range of problems
Looking for a hair care system that can take care of your hair problems? BioRoyale combines 20 years of research and testing with the finest natural ingredients to help your hair revive and regrow! For concerns ranging from hair loss to loss of texture and even greying of hair, it truly is modern haircare that uses nature's best ingredients. For more information visit BioRoyale.