F&B
The 5 Best Vegan Ice Creams for 2021
Published Date
: 20 Jul 2021 10:00

Sustainability platform and app, abillion, announces the 5 Best Vegan Ice Creams for 2021, as voted by consumers in Asia Pacific Region
Ice creams are the ultimate comfort food and the world's leading cause of sweet tooth. Bravely risking brain freeze and expanding waistlines, APAC consumers of abillion app have spoken. Based on 300,000 independent reviews across 140 countries, abillion presents 5 Best Vegan Ice Creams for 2021. 
The awards were determined by evaluating over 9,000 reviews of dairy-free ice cream products by members from 64 countries. The winners are based on consumer ratings, the number of reviews, and consumer sentiment scores.
Based on reviews from members in Asia-Pacific (APAC), here are the 5 Best Vegan Ice Creams.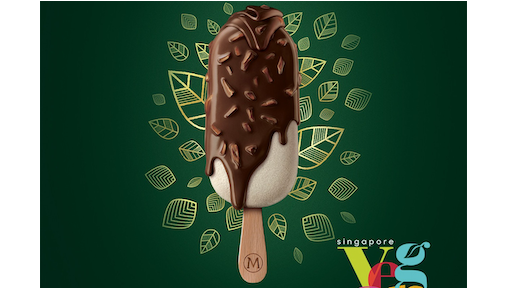 Magnum, whose Dairy Free Almond is number one, not just in APAC but globally, is one of the world's leading ice cream brands. It first launched its dairy-free ice creams in 2019. Indulging in decadent, yummy treats doesn't have to be challenging when you're vegan. The dairy-free ice cream bars are widely popular among consumers who are trying to make sustainable food choices. 
This 'Dairy Free Almond' is rich and creamy. It's made with pea protein and coconut oil, the glossy dark brown chocolate shell boasts an indulgently rich chocolate flavour without milk.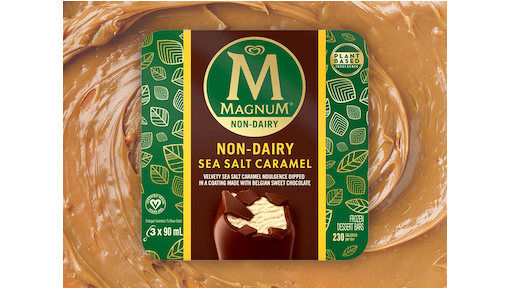 Magnum's Dairy Free Sea Salt Caramel was placed second among APAC consumers. If you are tired of vanilla or chocolate flavour, try this Sea Salt Caramel. The texture is silky and creamy, it's hard to believe it's dairy-free.
Magnum ice creams are available in your nearest supermarket. If you're feeling lazy just order online. Find it in RedMart, Panda Mart or Cold Storage.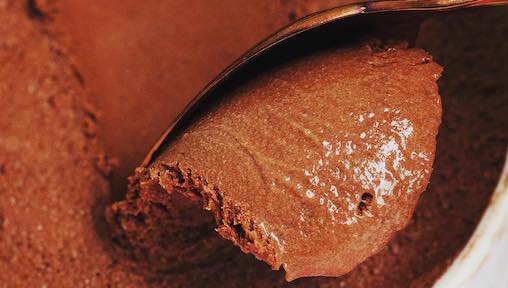 Ice Cream & Cookie Co is one of Singapore's leading local ice cream manufacturers. The brand was founded in 2012 as a farmers' market stall and has grown into a regional brand, selling their ice creams in Australia, Middle East and throughout Asia.
Although dairy-free, this product is just as smooth and creamy as regular ice cream, thanks to its coconut milk base. The brand uses unrefined raw cane sugar, and vegan pure cocoa powder to produce an uncompromisingly decadent dark chocolate ice cream alternative.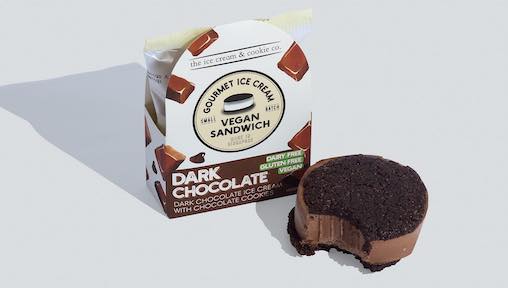 Who doesn't love ice cream sandwiched between two freshly baked cookies! Their best-selling vegan dark chocolate ice cream sandwiched between two vegan chocolate cookies are dairy-free and gluten-free! Each cookie is baked in-house in small batches with carefully curated natural ingredients.
Their delightful creations are available on their website and in several retail outlets like Fair Price, Cold Storage, RedMart, Fair Price Finest.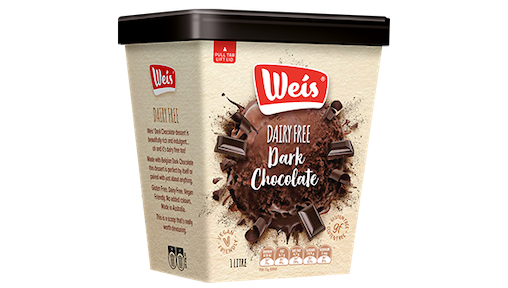 Weis is an Australian brand founded in 1957. Weis' products are sold both locally and globally. Weis launched their dairy-free desserts in 2017. This real good feel-good pint of ice cream is perfect by itself or paired with just about anything.
Available only in Australia.