Looking for cool and awesome stuff to help improve your lives? Invented with the aim to make our lives a little better, take a look at these 12 ingeniously clever tools that include tech-savvy gadgets, useful tools and smart products. Some are intended for daily tasks and activities, some for travel, some for fun. All of them will leave you wondering "Why didn't I think of that?"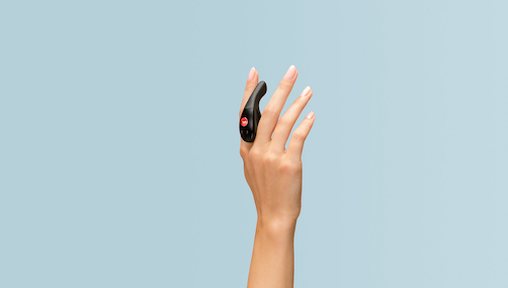 Is it a pen drive or a nifty new gadget - you'd be left wondering what this state of art looking object really is! Made in Germany, BE. ONE by Fun Factory is one of the most discreet vibrators ever made. What's more, BE. ONE is a couple's toy. This means that with its two strong motors that bounce vibration off each other, BE. ONE can heighten every caress.
Choose from four speeds and one "randomised" setting that loops every five minutes. BE. ONE is rechargeable so you are being kind to yourself and the earth. This couple's toy is made waterproof with body-safe materials with an easy one-button interface that is also non-porous and hypoallergenic. A 2-year warranty, extra-quiet vibrations and that discreet, barely-there handsfree design - no wonder it's such a bestseller worldwide!
With one hour of play per charge, one-hour initial charge and a 6 months standby battery life, BE. ONE is truly one of those ingenious clever things you never knew existed!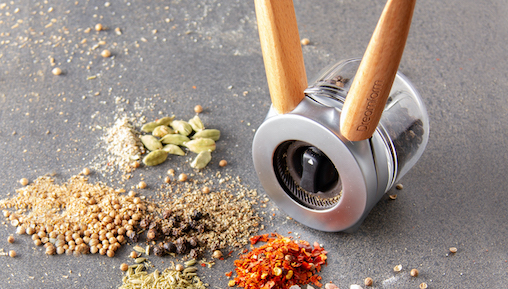 Clever Kitchen Tools That Make Cooking a Breeze
Dreamfarm is an award-winning brand of kitchen tools and gadgets from Australia designed with the goal to solve problems you didn't know you had. Unlike most other pepper grinders, the newly launched Ortwo is a revolutionary designed pepper mill that can conveniently be operated with just one hand! Ortwo's custom-designed ultra-sharp ceramic grinder is fully adjustable with 6 settings from super fine to coarse, will never corrode or rust, and is perfect for all spices including salt.
Dreamfarm's other ingenious inventions include Chopula which is a well-designed spatula that is not only thin and flexible for flipping from the front, but also incredibly strong for chopping on its side; and the Garject which presses unpeeled garlic, scrapes itself clean, and even ejects the peel straight into your meal so your hands don't stink.
Check out mrphy for other remarkable kitchen tools and award-winning home accessories that serve practical functions while complementing your living space in space-scarce Singapore.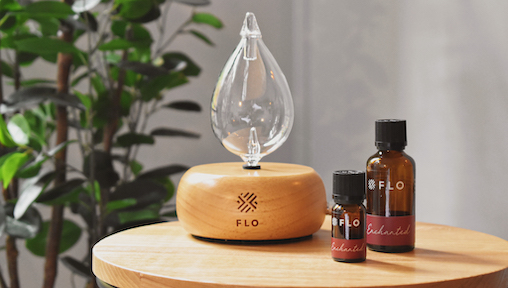 Essential Oil Diffusers For Relaxing Times
Local homegrown brand and advocators of aromatherapy, FLO, offers pure essential oils paired with nebulising diffusers. Not only used to scent your living spaces with captivating aromas for special occasions, FLO Room Nebulising Diffusers also create a relaxing ambience with its flow of positive energy and wellness benefits.
FLO Nebulising Diffusers are waterless and heatless so that the 100% pure essential oils are undiluted and there is no worry of denaturation. Without heat diminishing the therapeutic attributes of essential oils, the truest form of the essence goes directly into the air. This also makes the room nebulising diffusers hassle-free and low maintenance. In addition, there is no risk of moisture damage to nearby electronics or furniture.
The FLO Nebulising Diffuser is able to scent an area of 800 square feet in its first two minutes of diffusion while producing very little noise. Adding to your home decor, the nebulising diffusers come in a number of unique shapes such as Raindrop, Pyramid, Sphere and other seasonal shapes.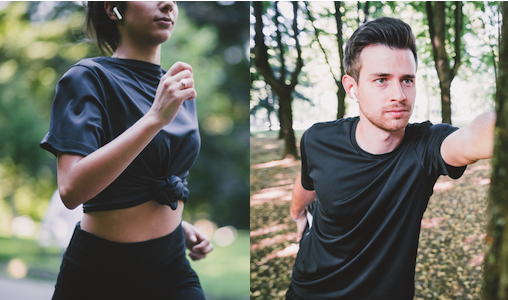 Sports and travel lifestyle startup, BOW, is the team behind multi-functional bag Quiver and its 2.0 version, Quiver X. Keeping design and functionality in mind, BOW has created an innovative product line crowdfunded through Kickstarter campaigns.
Introducing their newest product - Anchor - activewear engineered for the ultimate hygiene. What is it? A performance t-shirt designed for the active and the adventurous, ensuring comfort and protection to confidently take on activities for extended periods of time.
Made in conjunction with fabrics leader ProX, Anchor t-shirts are water-repelling, anti-stain, antibacterial and antiviral. That means no more water spots and stains on your t-shirt so you always look presentable and confident. The open honeycomb fabric structure of Anchor is key to allowing air to circulate between the fibres, enabling heat to escape the body, keeping you cool all day. Anchor's anti-bacterial properties also eliminate odour-causing bacteria, keeping you fresh all day and beyond.
What's more? Arm bands and waist pouches are no longer necessary on your runs. Anchor has a secret pocket to stash your spare cash, keys and cards. You can also fold the t-shirt into the secure pocket, making it compact and easy to pack for travels.
BOW will be fundraising for Anchor through Kickstarter from 7 July 2020.
Magic Paper For Your Eureka Moments
Magnetic Notes is a modern twist on sticky notes and whiteboards made from a unique patented technology called statically charged polypropylene film, which makes "paper" stick to almost any smooth, dry surface. The back side of Magnetic is like a dry erasable whiteboard that you can use time and again. Just write on it with a marker, erase, and write all over again!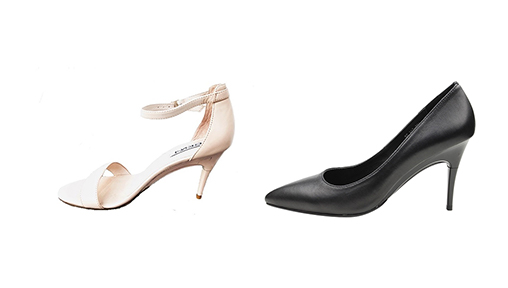 Adjustable Heels to Bring You Seamlessly From Office to Party
Having personally experienced the sharp pains and long term damage of wearing high heels, the founders of Gena Heels have developed footwear with height-adjustable heels. No more having to lug an extra bag to the office just for another pair of shoes to switch from flats to heels and vice versa. The heels' upper and insoles are made from Napa leather, which is known for its luxurious feel, softness and durability. Women should not have to suffer simply to look and feel amazing!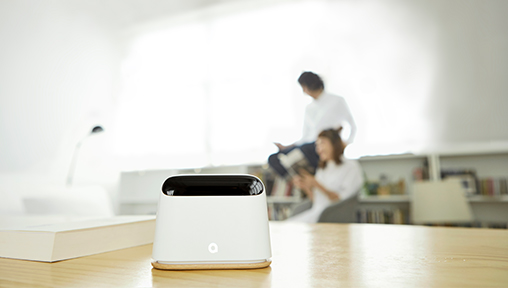 The Ambi Climate makes use of A.I. (Ambient Intelligence) technology in its smart sensors to measure the "other" factors of thermal comfort - humidity and sunlight. The system also collects online weather data to account for clothing, plus track the time of day to account for your metabolic cycle; the more feedback you give the system, the better Ambi Climate will continuously adjust your air conditioner for the ultimate personalized comfort, while allowing energy savings of up to 30% off your electricity bill!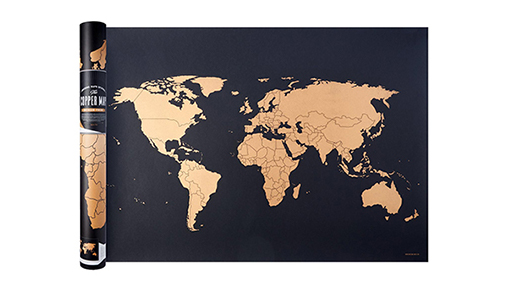 Interest-based Maps For Your Travel Bucket List
Awesome Maps are beautifully designed maps of the world, themed around your special interest such as 'Dive Sites' and 'Bucket Lists'. The world maps are illustrated by different artists and every map has its own unique flavour. You can buy them as high-quality poster print or as a canvas XXL map. You can start travel planning for 2021!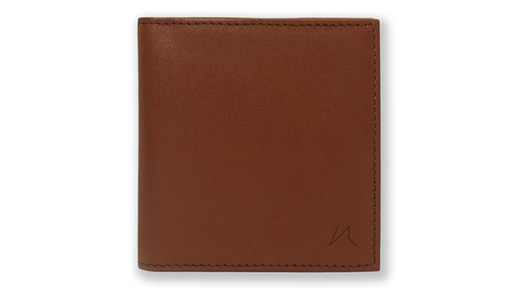 RFID-protected Wallet For Your Peace-of-Mind
It's not about how much it fits; It's about how little you actually need. All Kisetsu wallets are RFID-protected for extra security and made from full-grain leather. So, carry less, carry freedom with wallets that provide a lifetime of quality.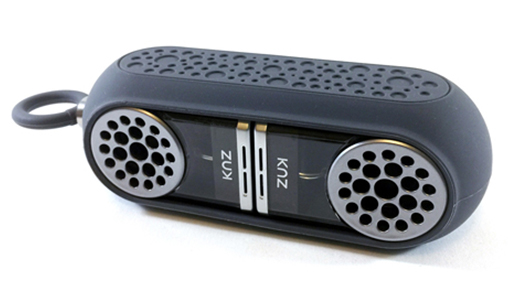 Water-resistant Speakers For Your Outdoor Adventures
KNZ GoDuo speakers are designed to optimize your indoor and outdoor audio experience. Their contemporary industrial design and detailed sound quality make them the perfect desktop audio delivery system. Their loud output, enhanced bass and water-resistant design also make them an ideal companion for outdoor activities.
Smart Notebooks For Your Endless Notes
The Rocketbook provides the freedom of a traditional pen and paper notebook, while instantly blasting your notes into the cloud using your smartphone. When you use Pilot FriXion pens with the Wave notebook, you can erase your notes using your microwave oven and endlessly reuse your notebook.
Multi-purpose Bag For Your Sports Needs
One bag with multiple uses, the Quiver comes with a large compartment that can be used as storage for shoes or even a 13-inch laptop. There are two clothes compartments to separate your dirty and clean clothes, a bottle compartment, and a place for your toiletries. Moreover, the pouches are touch-sensitive, zippers are leak-proof, and you can sling or backpack it with cushioned straps that have a front-facing card slot.