You may have a world of anti-wrinkle beauty jars in your cupboard and spend hours on a skin care routine day after day, but when it comes to a real difference to those wrinkles, Botox has a natural (or chemical) edge!
A necessity for that fresh just-out-of-bed look, the B word is not something to be shy of. Women and Men, around the world have now made Botox a way of life rather than the hushed covert procedure it was years ago.
If you are still on the edge about the treatment or simply wanting to know more, read on to understand what is involved - benefits, risks et al!
What is Botox?
Botox or Botulinum toxin is a sterile protein complex that temporarily relaxes the facial muscles to reduce the appearance of fine lines and wrinkles, as well as prevents new lines from forming. Repeated use on some of the muscles of the skin like smile lines, crow's feet and forehead creases result in dynamic wrinkles which can evolve into permanent ones over time. Botox may effectively treat and prevent these from progressing to a state of permanency.
What is the procedure like?
Increasingly becoming a lunchtime quickie, most procedures will take up around 10 minutes of your time. For those of you that are scared of needles, don't panic as the ones used for this process are so tiny, that you mostly never need anaesthetics or numbing medicines. The pain is similar to just a prick and when done efficiently, needs zero down time. No one at the office will ever know what happened during that lunch hour!
What does the doctor do?
Technically speaking, Botulinum is injected in small amounts into specific facial muscles to prevent nerve impulses from traveling to the muscle. This results in temporarily reducing, eliminating or avoiding new skin creasing by relaxing that specific muscle.
How long does one Botox treatment last?
The reduction in wrinkles gradually occurs several days after treatment. If done by the right person (no Groupons please!), ideally a subtle natural youthful look is achieved with less wrinkles. Dr. Fin, Resident Doctor at Bio Aesthetic Clinic & Medi-Spa says, "Over elimination of wrinkles is never desired as it gives a "plastic" and artificial look to the face, much like some of the celebrity mishaps we see in magazines.  At the end of 3-6 months, full muscle movement returns and treatment may be repeated as desired. Repeated maintenance may require less botulinum toxin as the wrinkles improve."
How much pain, swelling and bruising can I expect?
No pharmacy-grade medicine out there is 100% safe for everyone. Some amount of pain or swelling at the injection site can be expected although many users walk away with no side effects. If any redness, bleeding and bruising occur, they may be signs of an allergic reaction along with itching, wheezing, asthma, a rash and dizziness.
What should I be careful about?
Dr. Fin emphasizes that "The most essential ingredient to any Botox treatment, is the doctor who will administer the course. Do your research and only then go with a practitioner who is well regarded and certified in the space."
A salon beautician for one is not the right person to administer Botox. Emergency equipment (should the need arise) and in-depth medical knowledge are precursors to the procedure.
You must also be very clear about any medical history, allergies...etc...with your doctor before the procedure. Take your time, ask as many questions as you like and only then sign up for what seems the necessary; not excessive amount of Botox for your face. Remember less is always more!
As with any reaction, make sure you tell your doctor immediately about anything that may be bothering you post procedure.
How amazing are the results?
Preventing wrinkles from settling in and taking away deep lines is the promise on the cover. Most users love the way it makes them feel whilst there are some real horror stories out there too!
For anyone looking at doing minor correction of wrinkles, Botox is a real saviour – it gives you a dewy complexion for one! If you are however, looking to do too much together, we would urge you to think twice or you may end up with a totally different face like Renee Zellweger!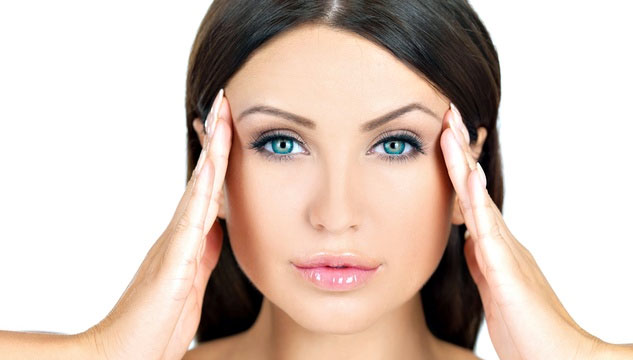 Can I also cure a migraine with Botox?
Yes! Often used as a reliever for neck and shoulder pain, Botox injections go beyond just cosmetic relief. Known to be an effective treatment for chronic pain, by carefully analysing your nerve pain, back pain or ailment, a physician can ease your pain and give you the relief you need.
Okay I'm ready? How do I find the right doctor?
Other than ensuring the right certifications are in place, make sure you go with someone who is extremely experienced with different face types like Dr. Fin from Bio Aesthetic Clinic. Think twice before taking on any cheap Botox deals – this is your face and irreparable damage we are talking about!
Most importantly, don't let anyone talk you into anything you aren't comfortable with! There's always time to experiment with a small treatment first and then go bolder should you want to, the next time around.
Dr Ariffin Ziaudeen or commonly known as Dr. Fin is the resident doctor at Bio Aesthetic Laser Clinic. Bio Aesthetic is a one stop skin specialist center, located in Palais Renaissance, 390 Orchard Road  #03-01 Singapore 23887 and aims to provide you with clinical aesthetic treatments that cater to your utmost perfection. Click here to book your appointment now or call +65 6333 4566.