Have you been looking for speciality and gourmet grocery stores in Singapore? Slightly different from our usual grocery runs, these gourmet stores bring with them the promise of quality produce, curated from around the world. So, if you are after fresher, healthy food options that can take your culinary and dining skills to next-level-amazing, look no further.
Here is our list of the top speciality and gourmet grocery stores that Singapore has to offer.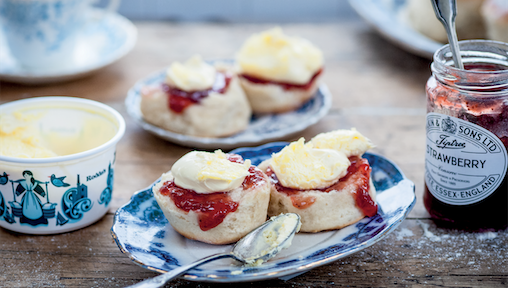 Gourmet Grocery (by OurChoice) brings Europe's best epicurean foods right to the heart of Singapore! Carefully curated and sourced from reputable suppliers, they are passionate about providing the finest and freshest ingredients for both home gourmands and professional chefs alike. They are the exclusive distributor for brands like Taylors of Harrogate, Tiptree Wilkin & Sons, Acetaia Leonardi, Rodda's, Shortbread House of Edinburgh, Grandma Wilds, Pipers, Cartwright & Butler, Maglio, San Giuliano, La Favorita, Farmhouse Biscuits, and several others that you enjoy on the red dot.
The best part? Prices are very competitive - there's even a special tab on their website featuring items at 40 per cent promotional discount! Popular products include Rodda's Cornish Clotted Cream (that tastes excellent with freshly baked scones), traditional British cheeses, and pantry staples like pasta sauces, assorted crackers, cookies and cakes and classic British speciality teas.
You can find gifts and hampers for birthdays, appreciation and festive occasions. You can even select your preferred items according to your budget. Need help? Call their friendly staff for help in selecting by brand and budgets if needed!
We love that they have 'next-day delivery' FREE for orders above $50! What are you waiting for?
Our Choice. Phone: (+65) 6686 4438. Whatsapp: (+65) 9058 9256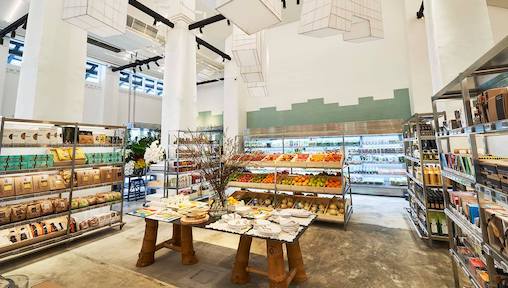 Shop where chefs shop! Culina was born of two simple desires - a taste for truly refined gastronomy and a passion for elegant fine entertaining. A destination for gourmet grocery shopping in Singapore, the award-winning store has attracted wine connoisseurs, home gourmet cooks and professional chefs alike, in search of the finest and freshest ingredients for their next culinary indulgence.
Culina sources not only from generations-old sustainable farmers and growers, and artisanal suppliers, but also innovative and inventive product ranges that push the gastronomic envelope. They also stock seasonal and sometimes rare produce to look forward to every month! For instance, in June, you'll find Truffe de la Saint-Jean or Summer Truffles, stone fruit such as apricots, peaches, nectarines, or red plums, and the Gariguettes Strawberries from France that are prized by top chefs for their lovely perfume and exceptional flavour that's reminiscent of wild strawberries.
Culina at COMO Dempsey houses the market, bakery, butchery, seafood counter and even a Grandiflora! With an e-store in the pipeline, that will make Culina more accessible to everyone, this gourmet and speciality store was also listed on 'The 50 Greatest Food Stores in the World' by How to Spend It, Financial Times!
Need more? Customers can select their own seafood and meat from the marketplace, and have it prepared at the bistro (dine-in). Culina also runs one of the largest network of butcheries in Singapore  -  14 Culina branded butcheries at Fairprice Finest supermarkets, via a strategic partnership. 
As the leading purveyor of specialist epicurean foods and wines in Singapore, Culina is no doubt the gourmet grocery destination of the country! 
Culina at COMO Dempsey. Blk 15 Dempsey Road Singapore 249675. Phone: (+65) 6854 6168, Facebook, Instagram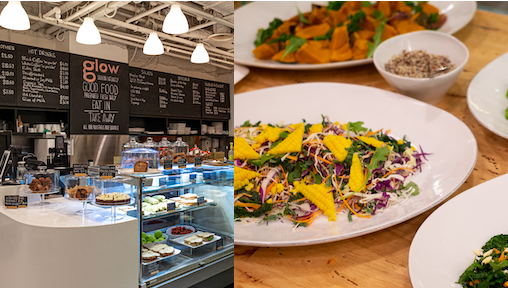 Established in 2001, SuperNature has grown to become a leading provider of organic and natural foods, supplements, natural remedies, baby and children's needs, personal care and household products to enable their customers live a healthy, organic and sustainable life. 
Conscious about where your food and ingredients are coming from? Supernature values transparency in the sources of their selections. The organic products at this gourmet grocery and speciality store are certified by renowned certification bodies such as the USDA (United State of Department of Agriculture), the Soil Association (UK) and more. Besides the authenticity, Supernature directly imports their products through ethical suppliers and not with middlemen. This practice allows for better scrutiny, ensuring that the best reaches Singapore's shelves. 
Their wide range of speciality items makes it easy for everyone to live healthily, without compromising on flavours as they believe that nutrition and taste go together — just taste the clean, authentic flavours of Supernature's organically-grown and naturally-reared ingredients and you'll know!
Look forward to their upcoming innovative Store Tour or Wellness Webinar Series by their in-house Naturopath and Nutritionist! Relevant and essential topics such as Kids' Immunity, Women's Wellness, Men's Health, Mood and Stress, Relaxation and Sleep, Gut Health, Eczema and more will be covered with thematic kits available in conjunction to each topic for a wholesome experience.
And if you are searching for healthy meals and beverages, Glow at Supernature offers dine-in and ready-to-go delectables -  including freshly prepared salads, energising juices, warming soups, sandwiches and cakes.
Supernature.  583 Orchard Road #B1-05/09 Forum The Shopping Mall. Phone: (+65) 6854 7399 and Supernature (Mother & Child) 290 Orchard Road #B1-20A Paragon. Phone: (+65) 6854 7390. Facebook, Instagram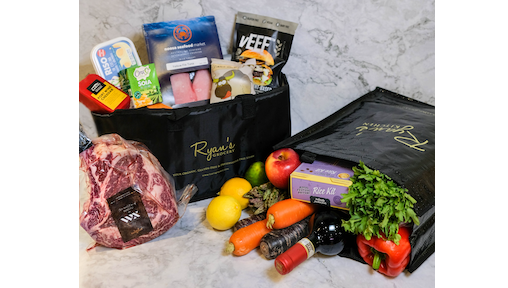 At Ryan's Grocery, they believe in quality foods that provide healthy options for all dietary needs and are committed to bringing the highest quality produce to your plate.
Beef lovers will enjoy the finest meat cuts from the award-winning Five Founders: Over 140 years of rich history raising sustainable cattle and recently just awarded Bronze for Branded Beef by Royal Queensland Food & Wine Show 2021. It is also Australia's first certified carbon-neutral beef brand.
Rediscover the real taste of pork with Borrowdale. Raised in a stress-free environment, with the freedom to truffle, play and wallow in the mud, their free-range pork has taken on the superior flavour and tenderness of pork from a bygone era. Borrowdale is carbon neutral certified.
 What's really special is you can pick your favourite cut of meat from the butcher counter and have them cooked at Ryan's Kitchen next door, where their chefs will expertly grill them for you.
 Don't miss the best-selling and easy-to-prep items like beef wellington, pork belly lechon and sausage platter. Just pop them in the oven and you will have a sumptuous meal in no time. Made with the finest cut of pork, the honey baked ham and baby ham are great with sandwiches or as a salad topping. Bring home these curated selections from our favourite gourmet grocery store in Singapore and enjoy the most tender and flavourful taste with every bite.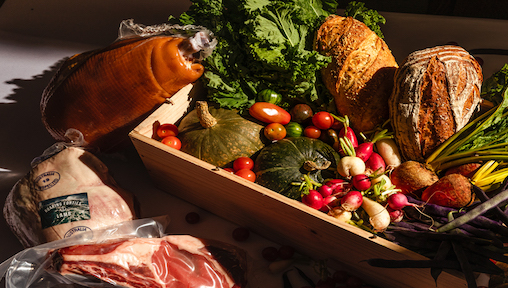 The Grand Marketplace by Grand Hyatt Singapore is a one-stop online grocery shop that provides access to fresh and sustainably sourced premium ingredients from around the world. Think organic vegetables from Malaysian farms, Weeds and More; free-range lamb from Roaring Forties in Australia; certified-sustainable barramundi fish from local fish farm, Kühlbarra, and more.
The Grand Hyatt Singapore's culinary team purchases these ingredients in bulk and it is now extending the same trade prices to you via The Grand Marketplace.
Driven by sustainability, the culinary team purchases from small-scale businesses that practise ethical and sustainable farming and located as close to Singapore as possible. This helps reduce the carbon footprint of the hotel for the import of its produce by reducing waste generated from packaging and transport from distant regions, but also the survival of smaller businesses who are doing good for the Earth and its inhabitants.
What's more, you can order signature hot meals from its famed restaurants like mezza9, Pete's Place and StraitsKitchen, and even stock up your fridge with the same high-quality and sustainable gourmet produce used in these restaurants at unbeatable trade prices! Whether you're planning to cook up a storm with gourmet groceries or pack a hot feast from either one of its award-winning restaurants, Grand Hyatt Singapore's online shop has it all.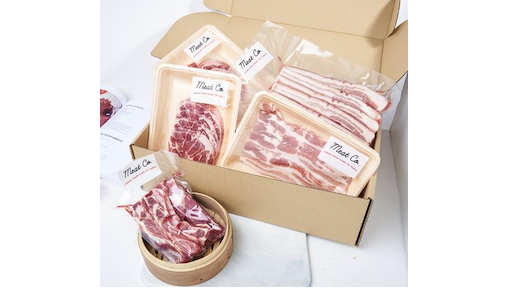 This online gourmet grocery in Singapore offers restaurant-standard chicken, lamb, beef and pork. With over 20 years of experience supplying to top-notch restaurants and hotels in Singapore, Meat Co. provides high-quality meat from Australia, New Zealand and the USA and sourced from small-scale producers and farmers that practise ethical farming.
Through their Food Safety Management Certified meat processing plant, Meat Co. freshly prepares, packs and delivers to you, 6 days a week and takes care of every step of the delivery process. Your orders will be sent via a temperature-controlled vehicle, so you can be assured to receive the finest quality every time.
Shop for free-range, barley-fed or hormone-free meats or pick from their choice of 100% natural sausages. Handmade, by their in-house team, these contain natural casings and meat, with flavourful spices. Nitrate-free and small-batch made, they are easy on the tummy and your pocket too! 
We also love that they deliver island-wide for free for orders over S$80.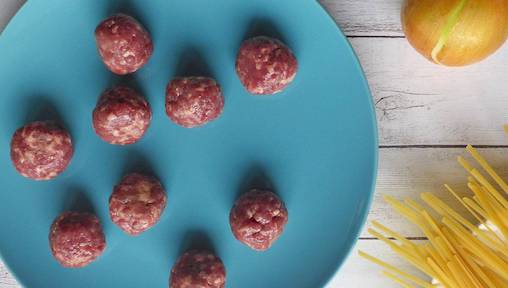 Baggie's Biltong is Singapore's local butcher and deli producing quality meats such as Biltong(South African version of Beef Jerky) and an extensive range of in-house made sausages, a luxurious meaty beef and pork sausage flavoured with coriander and pepper; and A-grade cuts of meat.
This gourmet grocery and speciality store in Singapore houses a range of cooking essentials such as Hormone-Free Chicken, Handmade Meatballs; and BBQ meats including steaks and burgers. What's more, you can also head to their store at Fortune Centre to sample the cured meats, and then buy your favourites. You are also able to customise these based on whether you like them dry, lean or fatty. 
Baggie's Biltong uses only paper and biodegradable packaging wherever possible, and have a zero-waste in-kitchen policy. Good for you and for the planet!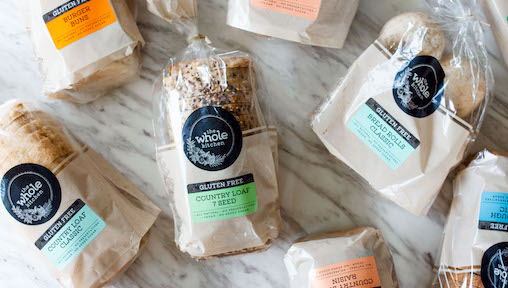 The Whole Kitchen was founded by two Singapore based Australians - Anne, a certified nutrition health coach and Susan, a trained chef - with a shared passion for real food. The brand was born as they found it hard to buy genuinely healthy and tasty food options in Singapore. So, they decided to create the gourmet grocery food company themselves!
Today, The Whole Kitchen is present in over 100 online & traditional retail stores and F&B outlets in Singapore such as Fair Price Finest, Redmart, Little Farms, Supernature, Opentaste, Tangs, Eat Organic, Vegan Grocery.
The Whole Kitchen sells a wide range of delicious baked goods and healthy snacks; including gluten-free breads, cakes, muffins, energy pearls, granolas and baked nut mixes. There's even a healthy pantry range to help you to make healthy recipes at home. 
Here's a special mention for their newly opened gluten-free bakery at a cafe in Katong where you can enjoy great food and coffee. You must try their freshly made, delicious gluten-free sandwiches and healthy cakes. As well as dining in, you can also grab-n-go all your favourite, freshly-baked TWK products, including gluten-free breads, sourdough, cakes and muffins. And don't forget the delicious spreads and condiments that are made in-house, including; peanut butter, hazelnut cacao spread (your healthy Nutella alternative!), berry chia jam, pink kraut, cucumber pickles and green chutney.
The Whole Kitchen. 11 East Coast, #01-16, Odeon Building, Singapore 428722. Phone: (+65) 8128 3562. Open Monday to Sunday from 7:30am - 5:30pm.