Time to be thankful for the unsung hero in your life and also to go buy him that much coveted gift. Whether you are looking for your Dad or helping the kids choose presents for their Father, our gift guide is a great place to start. From a super fun camera to practical use items, you'll have your Father's Day presents sorted in no time.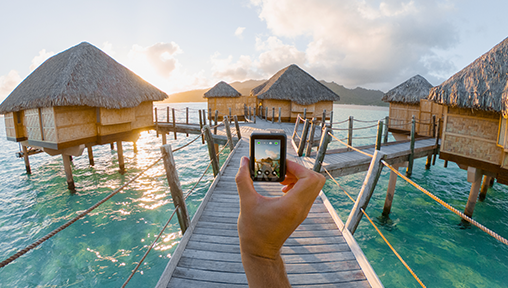 No more shaky videos with the hypersmooth video stabilization on the HERO7 Black! The best in-camera video stabilization ever featured in a camera means Dad can capture professional-looking videos like a real pro. It also works underwater (time for a family trip to the Maldives?) and in high-shock and wind situation where gimbals fail. TimeWarp videos allow you to compress a scenic drive, ocean dive or a walk through Dad's favourite city into a super-stabilized, sped up version of itself!
And when it comes to sharing with the rest of the family, it's easy peasy. HERO7 Black is the first GoPro to live stream, enabling users to automatically share in real time to Facebook, Twitch, YouTube, Vimeo and other platforms internationally. Father's Day presents couldn't get any more exciting and let's face it, we had you at GoPro!
The $595 HERO7 Black is priced at $595 and available at Challenger, Harvey Norman and Courts.
Take Dad back in time this Father's Day by gifting him these commemorative medallions! Minted in conjunction with the Singapore Bicentennial 2019 and painstakingly crafted with detailed heirloom quality, each exquisite medallion is symbolic of Singapore's narrative and records significant moments in our nation's history (perhaps also reminiscent of your Dad's childhood stories).
These well-crafted medallion sets come in a choice of four options: Gold (999), Silver (999), Rose Gold (Brass) or Gold + Silver (Premium). With a new series of these artistic creations launching in different months from now until December 2019, you're also covered for the year – start preparing for monthly surprises and show Dad your love when he least expects it!
The Singapore Bicentennial Medallion Set Collection is priced from $98 onwards.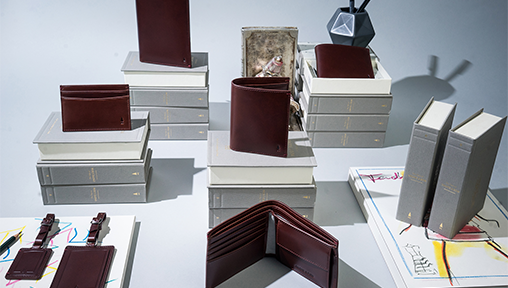 Tell Dad's favourite story through monogramming of creative wordplay. Expanding from the storytelling bags and wallets that Gnome & Bow is famous for, the 'Your Story' collection is a deliberately minimalist series of small leather goods. With a choice of two fonts (Huxley/Bernhard) and three different finishes (Gold/Silver/Blind) – the combinations for this classic yet eclectic gift are endless.
Crafted in a USA full grain leather, the collection consists of men's classics like billfolds, card wallets, card sleeves and more recently luggage tags and lanyards – there's definitely something for every Dad.
Arguably one of the best travel wallets in the market, our favourite has to be the Jules Passport Wallet that holds all your travel essentials, including a SIM card and pin slot, dual-currency, boarding pass, 5 cards and a zippered slot for coins and small items. We're certain this will be a trusty companion for Dad on his worldly adventures. You can even choose to personalise the cover for some literary flair, like 'The Adventures of Marco Polo'.
All wallets also come packaged beautifully in a new grey book box that's signature to the brand. Love the idea? We know he will too!
The 'Your Story' Personalised Full-grain Leather Wallets are priced from $88 onwards.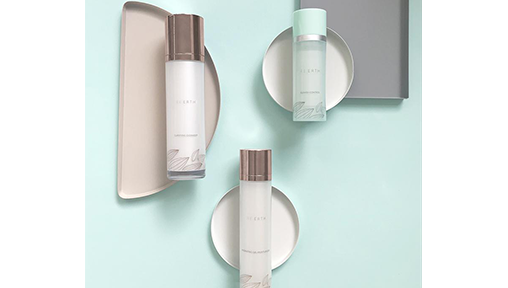 Why should mums only invest in skincare? Japanese-made brand RE:ERTH (an abbreviation of Re-encountering Earth), uses the restorative powers of nature to deliver skincare that yields visible, long-lasting results. Effective skincare and one that's suitable for our hot, humid climate - I think we've got a winner for this Father's Day!
Whether you decide to get the popular Clarifying Cleanser, Hydrating Moisturiser or their latest addition, Blemish Control, it's game-changing skincare all the way.
Blemish Control is the ultimate blemish treatment for clearer pores and a healthy glow. Clinically tested, non-comedogenic and non-drying with proven results this formula uses Lysozymes, Colostrum and Water Soluble Vitamin A to reduce blemish-causing bacteria and deliver revitalised skin.
Not only does the water-soluble Vitamin A stimulate collagen production to help skin achieve its elasticity and firmness, it also penetrates layers of skin a whopping 60 times better than fat-soluble Vitamin A.
Bonus points for the travel handy, gender-neutral packaging - perfect for Dad's on the move!
Blemish Control is priced at $80 and available on a limited GSS discount now.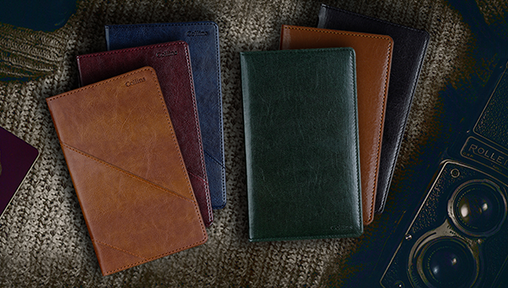 You don't need to splurge to make Father's Day special! Help Dad make a dapper impression with a selection of sleek, timeless and affordable classics from Collins Debden. Intricate craftsmanship and functionality work together on these leatherette notebooks, while their dark hues just make them plain classy!
Founded in Glasgow, Scotland, Collins Debden is a passionate maker of stationery and renowned for its quality and innovative ways to meet their customers' needs. Collins Debden believes that being authentic to who you are on the inside is essential and that your stationery is a fundamental tool in expressing that.
Perfect for work or as a travel companion, Collins Debden's Winston and William notebooks make a great present - and one that your father will cherish forever!
Both Collins Debden's Winston and William notebooks are priced at $20.90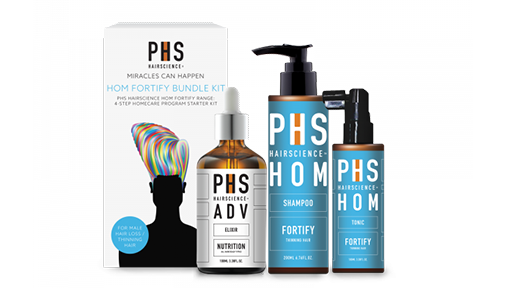 And here's a practical gift that keeps giving! The PHS Hairscience HOM range boosts scalp health for optimal hair growth while always keeping the scalp fresh, balanced and comfortably clean. Specially formulated for men, the HOM Fortify Bundle Kit optimises scalp health to manage and prevent early to advanced stages of hair loss.
Is Dad worried about hair loss? This bundle reinforces hair follicles to strengthen hair and help control further hair loss and thinning, it also revitalises hair strength, softness, shine and vitality.
Innovative hair and scalp solutions backed by science make for a perfect Father's Day gift, don't you think?
The HOM Fortify Bundle Kit is currently at 30% OFF and priced at $241.50 (U.P. $345). From 1- 16 June 2019. 
And there you have it - the perfect gift guide for this Father's Day.