Whether it's for your big day or any special occasion, rely on these professional makeup artists who will ensure that your makeup is on point. Better yet, these ladies will have you looking gorgeous on a friendly budget.
We've got you a list that tries to cover a diverse range of expertise including different skin types, ethnicities and makeup styles. From proficiency in bridal makeup to photo shoots, stage makeup and more, these experts also share their best makeup tips to help you look camera-ready.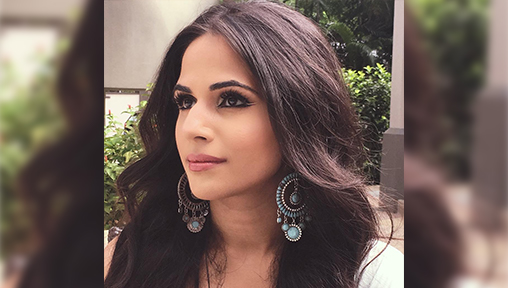 Having had the skin condition rosacea, Drishti started experimenting with makeup at the age of 16 trying to cover up the redness on her face. She would go online to research on the latest products and techniques, and she also had an interest in eye makeup. Fast forward 10 years, she now holds a Diploma in Professional Makeup Artistry with Cosmoprof Makeup Academy and clinched the Second Prize for the Bridal Makeup Category in the Cosmoprof Makeup Star Awards 2015. Drishti does bridal makeup, personal events and even fashion shows. She is able to work on all skin types and ethnicities, and uses products from Dior, Giorgio Armani, Huda Beauty, Nars and MAC.
Vanilla Luxury: What are some of your best makeup tips?
Drishti Amarnani: An amazing trick which I often use on my brides is to rub a cube of ice on their face for a couple of minutes before the application of makeup commences. The temperature of the ice helps to desensitize the skin as well as boost blood circulation to the face giving it an instant healthy glow naturally. Ice also tightens the skin and closes open pores for a smoother makeup application. Since this process also results in less oil being produced, it even prolongs the wear of your makeup!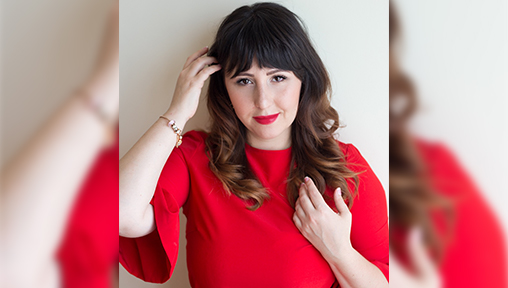 Kristina is an experienced freelance makeup artist based in Singapore. She graduated from Cosmoprof Academy Singapore with a Professional Makeup Diploma specialising in bridal, fashion, photographic and creative makeup. She has worked at Makeup Forever Academy and is currently doing freelance work for bridal, TV commercials, corporate events and personal makeovers. Some of her more prominent clients include Zalora and Mediacorp. Kristina also provides multiple services including pre-wedding photoshoots, onsite wedding photography, and bridal hair and makeup, just to name a few.
Vanilla Luxury: What are some of your best makeup tips?
Kristina Nabatnikova: This summer, monochrome is a big makeup trend as seen on celebrities like Kim Kardashian, Rihanna, and Kendall Jenner. This means makeup done in one colour or in harmoniously similar shades. One of the most popular ones is a nude, beige-cream shade, which looks natural and soft. The awesome part is that cosmetics become multifunctional; you can use your lipstick as blush or use your blush as eyeshadow.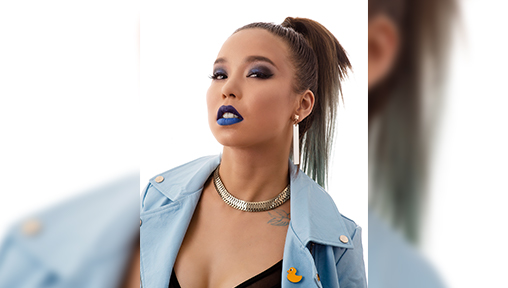 Suzana Salleh is a Makeup Artist who specialises in Beauty, Fashion, Theatrical and Special Effects Makeup. Upon graduating from Cosmoprof Academy in 2008 with a Distinction in Diploma in Professional Makeup Artistry, she was constantly involved in a range of projects. Known for her versatility, her achievements include lending her artistry skills as Head Makeup Artist for Sentosa Spooktacular 2009 as well as for Asia Pacific Print Advertising Campaign for Braun Buffel A/W 2010 to name a few.
Vanilla Luxury: What are some of your best makeup tips?
Suzana Salleh: The best makeup tip is honestly to always, always wash off your makeup before bed. Another tip is, eye-drops can save your dried out eyebrow pomades!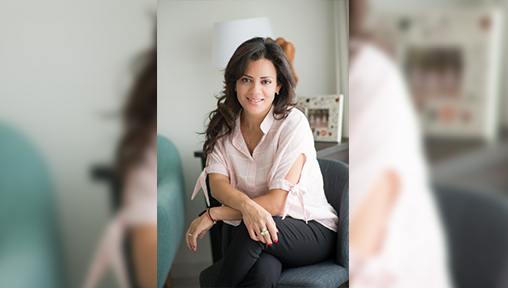 Marilyn is originally from México, is happily married and a loving mom to two amazing kids. An outgoing and friendly person, her biggest passion is enhancing the beauty of those around her, as well as travelling. Supported by her family and friends, she decided to pursue her passion and become a professional makeup artist.
Vanilla Luxury: What are some of your best makeup tips?
Marilyn González: The most basic tip is to clean your face twice a day and drink lots of water. This prevents the accumulation of white and blackheads. Moisturizing is another key step to getting a radiant and glowing face. Besides getting healthier skin, moisturized skin results in a better application of makeup. Lastly, if you don't have enough time to apply full makeup or are in a rush, just apply blush, lipstick and comb your eyebrows; it would make a big difference to your look instead of having no makeup at all.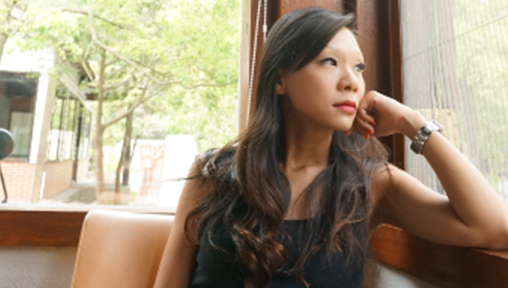 With over 8 years of experiences in makeup and hairstyling, Stephy is considered as one of the most respected Makeup artists today. She has received numerous awards in her profession and has garnered hundreds of different clients and brides from the UK, Australia, Spain, Korea, Russia, Hong Kong, China and more. Stephy prides herself on paying attention to specific details.
Vanilla Luxury: What are some of your best makeup tips?
Stephy Ng: It is important to think about skincare first. If your skin has been well maintained, the makeup will go on smoother and last longer. Another lesser-known tip is that Starbucks napkins can work just as well as blotting papers. So, you can use them if you have oily skin.