This week we have an array of events that will inspire you, demystify the life of a place and satisfy your tastebuds. Read on to find out what's happening this week:
"Dream, Girl" - Documentary Screening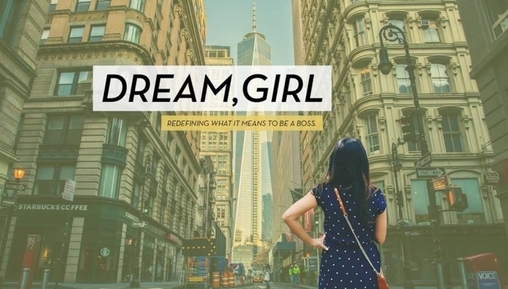 Everyone is familiar with the names and stories o fBill Gates, Steve Jobs, and Mark Zuckerberg. But what about the female entrepreneurs? What's their (her)story?
Want to be inspired today? Google Asia Pacific is screening "Dream, Girl", a documentary showcasing the stories of inspiring & ambitious female entrepreneurs. From brand new startups to million dollar industries, it's time we stop telling girls they can be anything they want to be and show them what it means to be a leader. The documentary screening will be followed by a discussion with some of our homegrown and real-life examples of successful female entrepreneurs - Rebekah Lin, co-founder of The Social. Co; Carmen Low, co-founder of Lepark, afterglowsg and Getai Group; and Roshni Mahtani, CEO and Founder of Tickled Media.
What: "Dream, Girl" - Documentary Screening
When: Wednesday, 14 December 2016
Where:Google Asia Pacific HQ, 70 Pasir Panjang Road, Singapore 117371
Time: 7.00pm-9.00pm
For more information on the screening, clickhere
5-Course Sake Pairing Dinner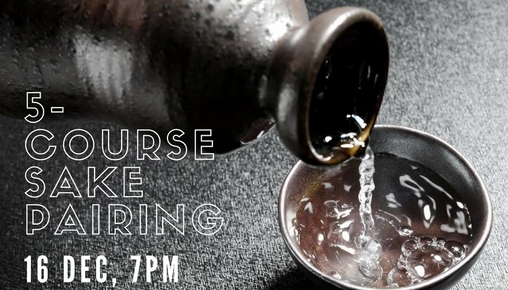 Indulge yourself this holiday season with a specially curated 5-Course Sake Pairing Dinner. Portico Prime is bringing usa gastronomical adventure with 5 unique modern European dishes, each with a Japanese inspired element, to pair with their hand-picked selection of exquisite sakes. Need we say more?This is definitely an incredible culinary fusion not to miss.
What: 5-Course Sake Pairing Dinner
When:Friday, 16 December 2016
Where: Portico Prime, 10 Dempsey Road #1-20, Singapore 247700
What time? 7.00-10.00pm
For a culinary treat and adventure, clickhere
Official Launch Party ofBreathe @ Aramsa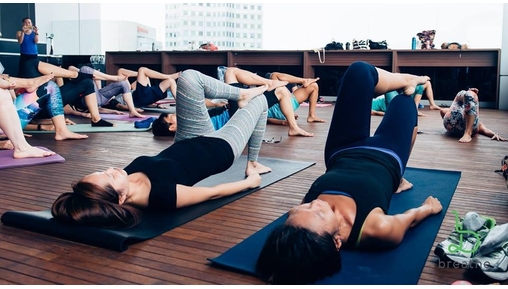 Image Credit: Breathe - The Movement Specialist
Grab a friend this Sunday for a day of fun, fitness and freebies at the Official Launch Party of Breathe - The Movement Specialist@ Aramsa. They are having Mat Pilates, HIIT Pilates and Barre classes for free, as well as free spa vouchers, giveaways, mani and pedis, and many other excitingdiscounts!
Each session is limited to 15 slots, and registration for the sessions will begin 30 mins before the session starts. So be there early and take this as an early kickstart to your new year's resolution and a healthier you for 2017!
What: Official Launch Party of Breathe @ Aramsa
When:Sunday, 18December 2016
Where: Aramsa - The Garden Spa, 1382 Ang Mo Kio Ave1, Bishan Park 2, Singapore 569931
What time? 1.00-7.00pm
Visitherefor more details
Open A Door to Israel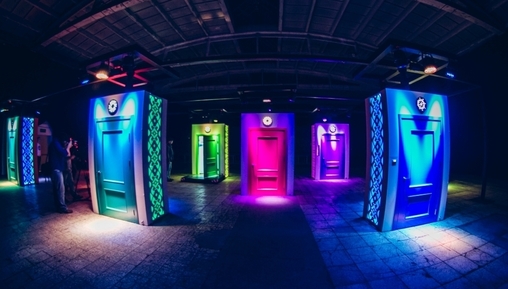 Open A Door to Israel, a unique multi-sensory installation curated by the Embassy of Israel is making its debut in Southeast Asia. Using cutting-edge technology, the virtual exhibition invites the public to discover and interact with nine themed doors that tell stories of life in Israel.Each of the nine doors reveals a different aspect of Israel's vibrant society and core values such as family, education, arts &culture, technology and more. With a focus on providing a personal hands-on experience, visitors are given the opportunity to connect with the beauty and mystery of life in Israel.
Having gone on a tour to countries such as Russia, Italy, Poland and France, the exhibition is finally making its only Southeast Asian stop in Singapore.
What: Open A Door to Israel
When: Until Friday, 23 December 2016
Where: Marina Bay Sands Convention Centre, Hall C, 1 Bayfront Avenue, Singapore 018971
What time? 10.00am-8.00pm
Clickhereto find out more information
Christmas Feast @ Oxwell & Co.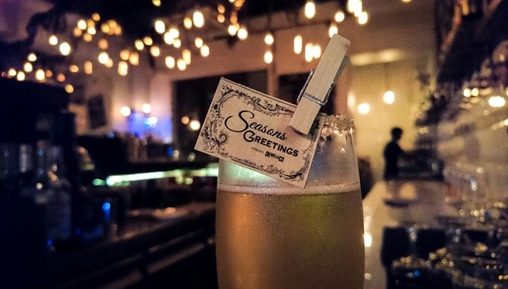 Image Credit: Oxwell & Co.
Embrace the spirit of Christmas at Oxwell & Co with their specially crafted festive Menu, comprising of the quintessential stuffed turkey, a diverse vegetarian range, and irresistible Christmas inspired cocktails for your gastronomical pleasure.
This British gastro pub is taking it up a notch with their festive fare of a 3-course menu serving both meat lovers (S$ 85 per pax) and vegetarians (S$ 65 per pax). From plump and succulent turkey with chestnut stuffing to mince pies to pear and stilton salad, this Christmas menu is made to jingle and tingle your tastebuds.
We highly recommend making your reservations now!
What: Christmas Feast @ Oxwell & Co.
When: Now till Mid-January 2017
Where: Oxwell & Co., 5 Ann Siang Road
What time? Tuesday-Sunday noon to midnight; Monday 4.00pm to midnight
Eat, drink and be merry with Christmas a-fare here