Let's start the month of October with the magical combination of sun signs and tarot cards. This mystic pairing will give you a sneak peek of what's in store for you; let the intuition of the cards draw you in and show you the way.
Libra - Three of Swords
Focus your energies on what you can manage and influence, no matter how small those things are. Dear Librans, it's all about balance this October. You have to be able to take as much as you give or you are likely to build up resentments or insecurities that destabilize you. Keep a watchful eye because there is the possibility that you will be hurt. Life's lessons can be hard sometimes, especially when hopes have been dashed. It is natural to feel defensive at such times, but try to avoid becoming bitter. Your experience has wounded you, but it has strengthened you as well.
Scorpio - Ace of Swords
Your stars will start moving forward this October and this will bring a lot of action and progress into your life. It's the ideal month to unpack the past so that you can plant anew for the future. This is an excellent time to own how far you've come and to take stock of the work still in front of you. Be open to new questions and unexpected solutions. Seeking is a process that takes you down unknown pathways. You are nearing the point where work success and recognition are well within your grasp. Do your best to be organized and productive.
Sagittarius- Four of Pentacles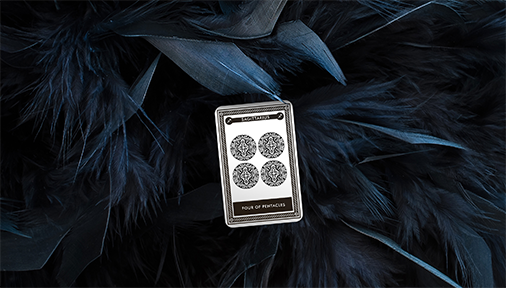 Dear Archers avoid borrowed trouble and dramas this month as both of these things would bring you nothing but trauma. It is far more important to show up and be present than it is to try to fix things for others. Try your best to engage in healthy self-care habits, align yourself with what you need so that you can respond with the intention to what you've got, and take stock of how your plans are coming to bear in your life. Make adjustments, follow through, and solidify your ideas based on the data you've collected so far this year. Life constantly presents us with new visions and opportunities for growth and change; October is the perfect month to get serious about what you do and making sure that it's paired up with who you want to be.
Capricorn - King of Cups Reversed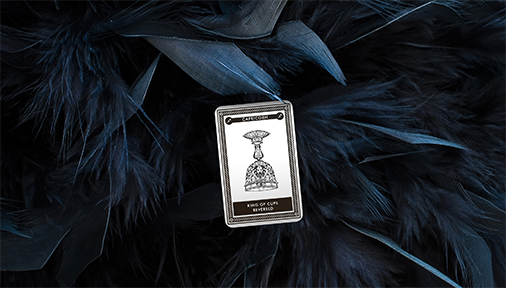 You are learning to understand yourself, your own personal moral code and what you value in life; this will bring harmony to your life. There are chances of love to blossom in social gatherings and entertainment centres. This month you may be presented with the opportunity to do something that feels good at that moment but may only be good for you in the short-term. The best way to evaluate the opportunity is by knowing what your goals and values are. Listen to others, and show up with humility instead of rushing into change because you don't like where you are.
Aquarius - Eight of Swords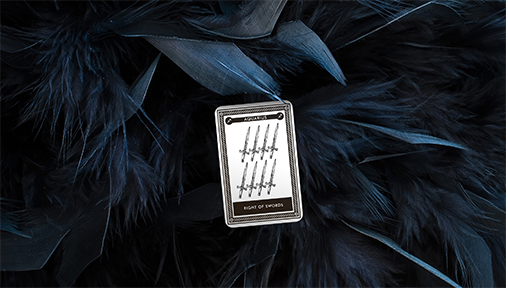 October will see you being in a tug-of-war with your own thoughts and if you don't investigate what you're really concerned about, you may find yourself caught up in some seriously paranoid thinking. Avoid getting lost in the maze of your mind, talk to your therapist, reader or someone you can confide in. The more effectively and boldly you act this month, the bigger will be your achievements for the rest of the year. Take care to listen carefully to others, lest you be misunderstood. It may be difficult to get a response from your partner or significant other, who seems to be evasive or invisible at the moment
Pieces – Nine of Wands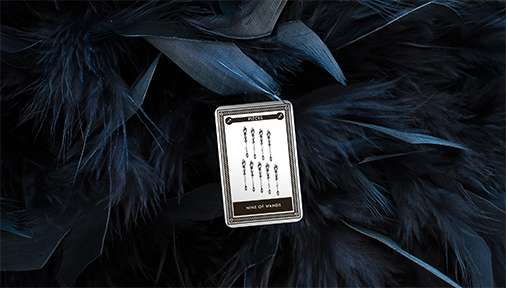 How you choose to fight your battles is as important as what you are fighting for. When you fight out of hate, you end up demonizing others. This month you will need to fight for ideas, projects and even people that you love but do so with empathy and compassion. Find humanity in the people you're dealing with so that even if you have to draw a hard line, you don't do it in ways that bleed your own humanity. Make space for disagreements and differences, and choose your battles with care. Be a part of conversations that matter to you, but don't forget who your real enemies and allies are.
Aries - The Moon
The month of October will bring strong winds of being criticised especially by your work colleagues and peers. You might feel a sense of being dissatisfied and discontent with day-to-day life although your monetary situation will be stable. Unexpected windfalls and pleasant surprises in the form of gifts from loved ones are in store for you. If you are single, you will have a socially active month, use your social charm to get things done. You will need to take of your health and take extra rest, go for massages or draw a long relaxing bath to unwind. Be more flexible and adapt yourself to situations and people; collaboration and cooperation are the keys to success.
Taurus - Death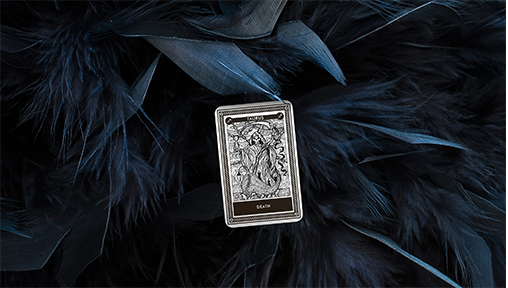 A certain situation or a person may have a radical transformative effect on your stars this month. You may have to become ruthless in eliminating toxic experiences and people from your life in October. Consider starting a new diet, exercise or even a detoxification regime. You can expect a wonderful month for money matters along with support from your partner. At work, it is important to avoid getting into any kind of power struggle, be it your seniors, juniors or peers. Travel might be on the cards, but do it only if you know it will yield results. Spend some time to indulge in some self-care, you will be lucky to stumble upon the best deals and discounts.
Gemini - Four of Cups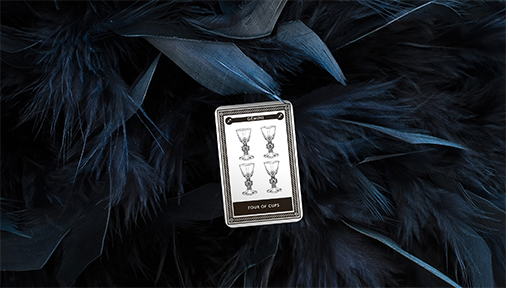 Adaptability and adjustment would be the mantra that would see you through this October. This card indicates that you would be interested in too many activities and miss out on important things. You would be spending a lot of time and effort on tasks that would not yield any tangible results. Convert your troubles into inspiration by being willing to learn and grow when you're most tempted to shut down. There may be problems with vehicles or mechanical equipment this month. Double check everything if you are travelling or repairing things; otherwise, you may find yourself repeating a task.
Cancer - Seven of Swords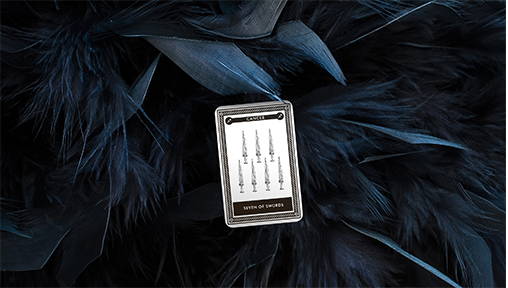 For most of us, patience can be a difficult spiritual lesson to grapple with. When this card appears, it's a clear signal that stillness and patience are issues that you need to work on. Meditation is helpful now. With stillness, very often, comes peace. Look for it. This month should be quite playful, despite the seriousness of the tasks that you may face. You should stay away from provoking anyone and should not allow anyone to provoke you. Do not think too much; act easily and quickly choose the most creative solution.
Leo - Two of Pentacles Reversed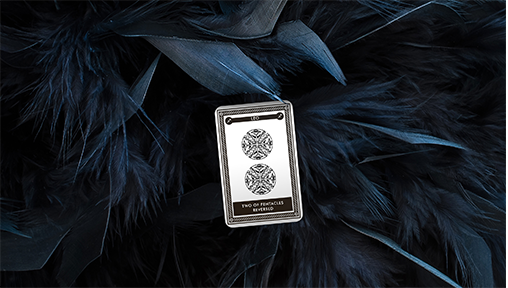 There may be some changes looming in your financial situation when this card appears. Don't be fearful, just be very prudent about how, when, and where you make use of your resources. If there is a downturn in your finances, know that it is unlikely to last forever. In general, this month is ideal for concluding anything; you can start enjoying positive results from your work, start finalizing your future plans, or setting up the foundation for new projects.
Virgo - Seven of Cups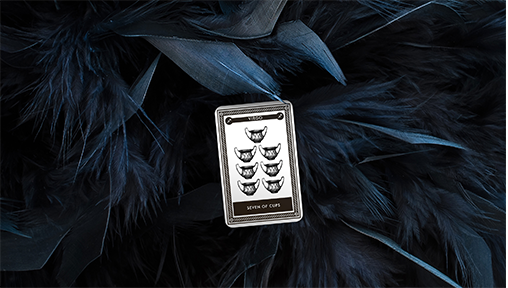 This card also points toward literal or metaphorical movement; things are changing, in a positive way. Your finances will be boosted by intuition and spiritual direction. You will get chances to attend seminars and courses to enhance your skills.  It is very important to stay away from giving into impulsive spending. At the end of the month, be prepared for problems that will be based on old conflicts between personal and professional issues. However, keep calm and act professionally. Someone in your immediate environment will misread your attitude to life, so do not be discouraged and do what is necessary. You will discover a whole new nature in yourself. Your wishes and dreams will be underlined with a bit of fantasy and piquancy.