Let's start the month of November with the magical combination of sun signs and tarot cards. This mystic pairing will give you a sneak peek of what's in store for you; let the intuition of the cards draw you in and show you the way.
Aries - Eight of Wands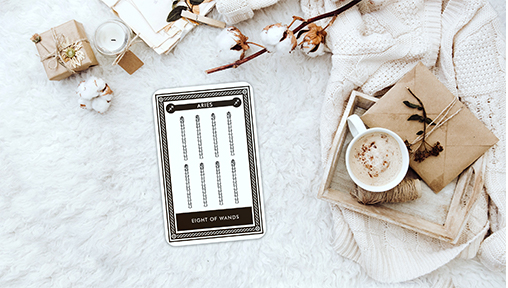 Dear, Aries the month of November, things are happening with divine intervention and this is a joyful, lucky and a prosperous month. You have to accept whatever is happening with humility and know that everything would eventually prove to be beneficial for you. When it comes to your love life, accept the troubles of love with humour and see the lighter side of your relationship. Work would bring in good tidings and you will make influential contacts, so do attend work parties and turn your charm on.  Allow space for what you don't know to unfold, and try to parse out what feels bad from what is actually bad for you.
Taurus - Seven of Cups
This month avoid walking circles and repeating the same mistakes that have been stalking you for years by taking responsibility for your choices, thoughts, actions, and reactions. November would bring challenging times, but even within these challenges, you will have great potential and opportunity. Don't be fearful, just be very prudent about how, when, and where you make use of your resources. If there is a downturn in your finances, know that it is unlikely to last forever. Do your part, and all will be well. Don't expect windfalls out of thin air.
Gemini - Ace of Swords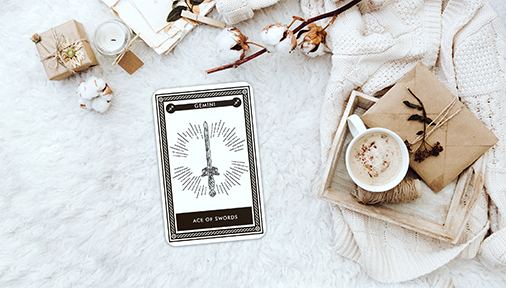 New and supportive friendships are likely to emerge this month. During these glamorous and giddy four weeks, you'll be the life of every party as you hold court and build your fanbase. This is also a richly creative time. Give your talents and artistic abilities some extra love. The appearance of this card is usually a portent of happiness and good things about to come. It also usually means that what you want is likely to come into being in your life. You will have surplus money to clear pending loans and you are able to get new investors for your financial ventures.
Cancer - The Justice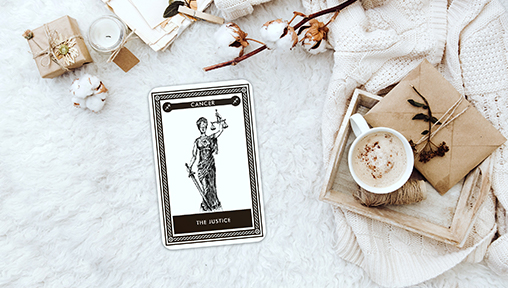 This card has a healing influence on you this month, dear Cancer. Your peers and loved ones will look at you with more respect, tolerance, and acceptance. You don't feel the need to prove yourself, and that feels good. You will have the chance to shine, expect a wealthy partnership or marriage to develop in your immediate social circle. Take control of your life and practice moderation. By staying in balance, you will resolve any current conflicts. Remember that you must offer nourishment to body, mind, and spirit, in order to truly be in any sort of balance.
Leo - King of Wands Reversed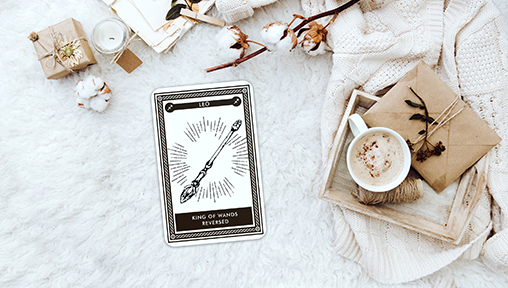 People with some power or authority over you may test you and your goals, forcing you to prove yourself and what you are doing. Over assertiveness would upset others and cause added pressures on you. Stick to basic and try not to react to provocation. Take extra care with important decisions and negotiation. Seek professional advice if you must sign contracts. Singles will have many chances to form romantic partnerships and they will be basically for fun. You will enjoy some good times with your spouse.
Virgo - The Chariot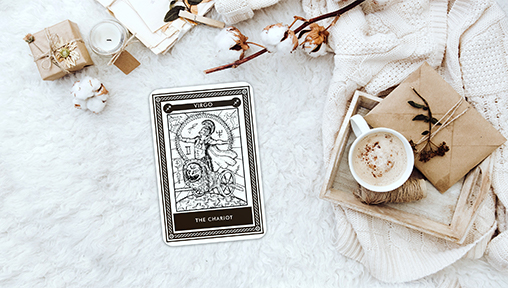 Virgo, this month is going to be action packed and will be filled with accomplishments, both professionally and personally. You can expect money from unexpected sources. You are not only earning plenty of money, but you are also splurging on personal luxuries. Look for the path that will excite you and push you beyond your limits. Seize the initiative, and let your enthusiasm take you to new heights. Your self-confidence and positive attitude will help you make a good impression on people who matter.
Libra - Six of Swords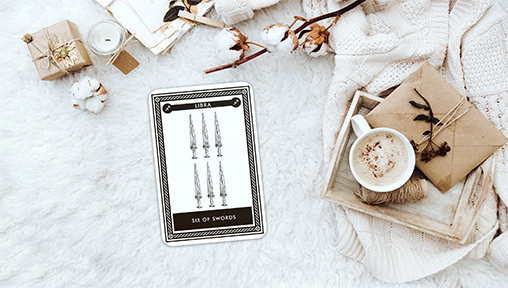 November will feel like a month of reruns, a strong sense of déjà vu will prevail. You may also feel more nervous and absent-minded than usual during this month. Time may not have healed all wounds, and perhaps there's some scar tissue that needs a little TLC. Although everyone's love life could feel the strain, you may feel Venus' reversal the most with friends and coworkers. An opportunity to travel could arise out of the blue. Don't overthink it. It's important now not to be stuck in the past. On occasion, this card will signify the reappearance of an old lover in your life. Think long and hard before restarting an old romance.
Scorpio - The Hermit Reversed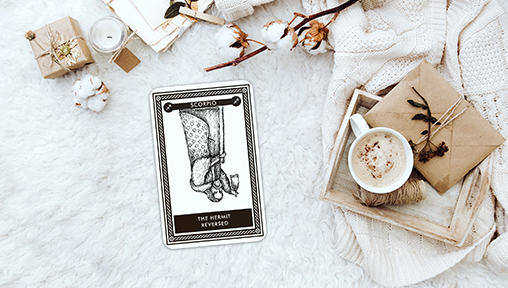 If any relationship in your life could use some revolutionizing, this month will make sure that happens. Try not to get triggered or take the bait if this happens. No sense handing your power to a troll or bully. You are looking for freedom to express yourself, and you don't want to feel confined. Independence tends to trump other drives in most areas of your life, including relationships! Relationships may be a little unstable as a result. Slip off the radar for the month, as much as you possibly can and prioritize activities that replenish your mental, emotional and spiritual tanks.
Sagittarius -Three of Swords Reversed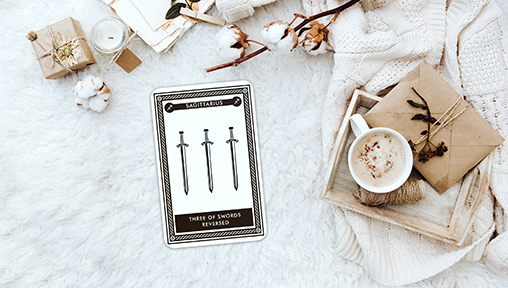 A person you thought was trustworthy could reveal themselves to be anything but. Did you sweep an issue under the rug or stuff down feelings about a betrayal or breach of trust? If you're holding onto resentment or a grudge, it might be eating away at you. In fact, it could take a toll on your health if you don't release it for once and for all. Sagittarius, you may be known for your brutal honesty, but that doesn't mean you're above-board about everything. A round of uncomfortable true confessions might be the only way to heal a rift with a friend or loved one.
Capricorn - The Fool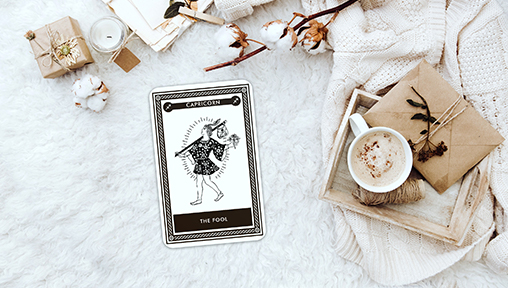 Beginnings and endings are sometimes hard to tell apart. When you're at the end of one day, you inevitably find yourself at the start of another. The Queen of Swords can indicate that your instincts are serving you well. You already know what it is you want and need, now you just have to go after it. Be mindful of other people's boundaries as you are doing so, however. This Queen has forceful energy which some people find abrasive. From meditation and spending time in nature (especially near water) to dancing and listening to music: Choose your escape route and float away! On the other hand, a contract or partnership might end, or it could turn in an unexpected new direction.
Aquarius - Nine of Wands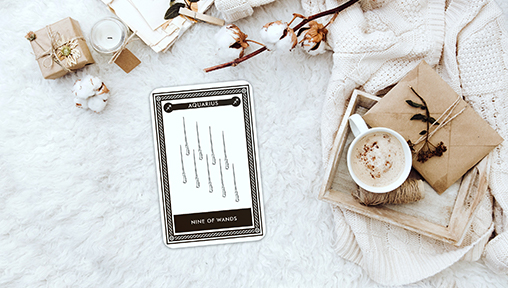 If you allow yourself to slow down and notice it, you'll see that you've come a long way, baby. Take stock of where you've come from in efforts to contextualize where you're at, it's not enough to grow; you need to take time to acknowledge and celebrate your development. There's a very good chance that you are working far too hard for far too little recognition and money. It's important if this is the case to blow your own horn a little and to make sure that the powers that be don't accidentally overlook your many positive accomplishments. Part of being responsible for yourself is honouring your own progress. Enjoy the fruits of your labours this month.
Pisces - The Sun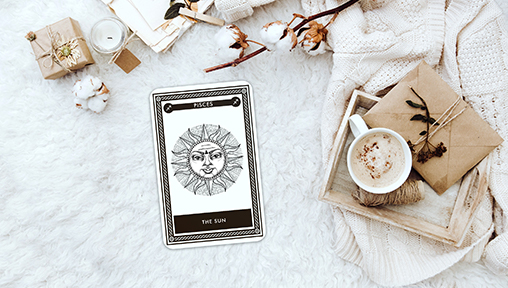 This is a card of simple goodness. It encourages you to be kind, generous and forgiving. This card also represents innocence - a word with many shades of meaning. November will continue to be a reliable source of plenty of power and energy and you'll be getting a very strong boost in energy. You'll feel a strong desire to get active in every area of your life and might feel the need to take on big projects. However, you should be warned against being too aggressive or too rash. You might have less patience than usual and might try to push your opinions on others without listening. You'll need to use your energy wisely to avoid conflict. Do your best to be organized and productive. This will pay off for you in ways that aren't clear yet. Do the right thing even if nobody is watching.