Let's start the month of March with the magical combination of sun signs and tarot cards. This mystic pairing will give you a sneak peek of what's in store for you; let the intuition of the cards draw you in and show you the way.
ARIES - Six of Cups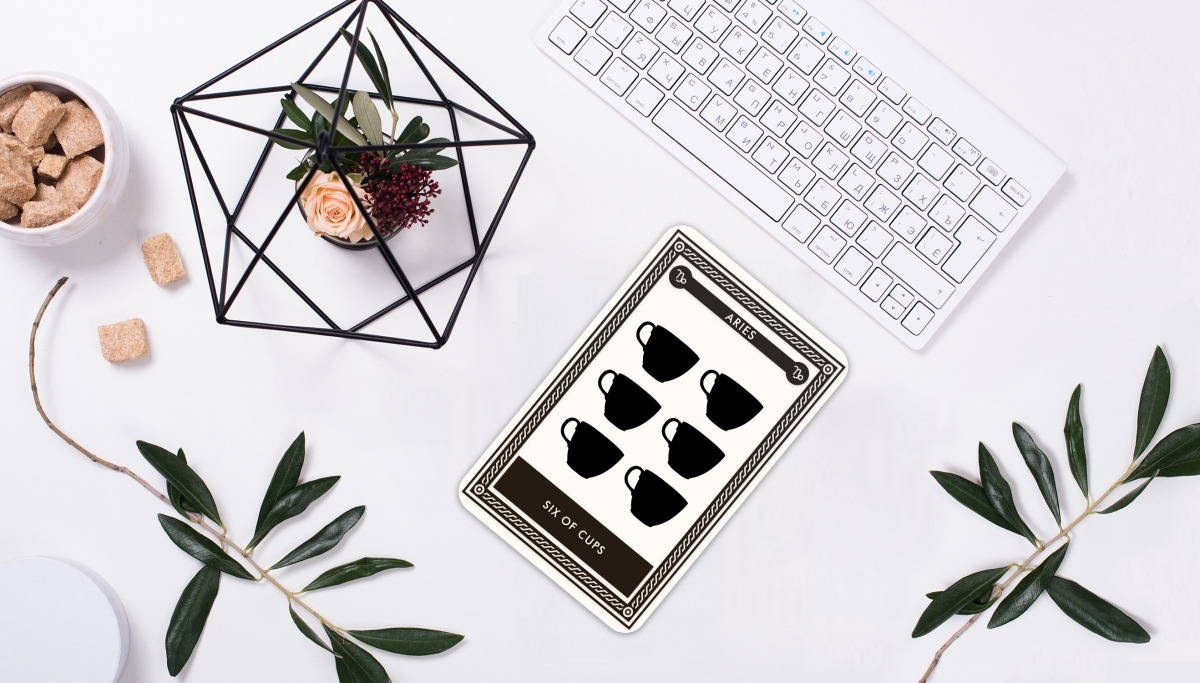 If you find that you're losing perspective, take a step back and take a moment to get present this Month. What are you willing to let go of in order to make room for something better? Be it letting go of clutter, emotions or experiences. This isn't the time to lament what could've or should've been. Deal directly with what is, and try to let go of what doesn't serve that purpose.
TAURUS - Page of Wands Reversed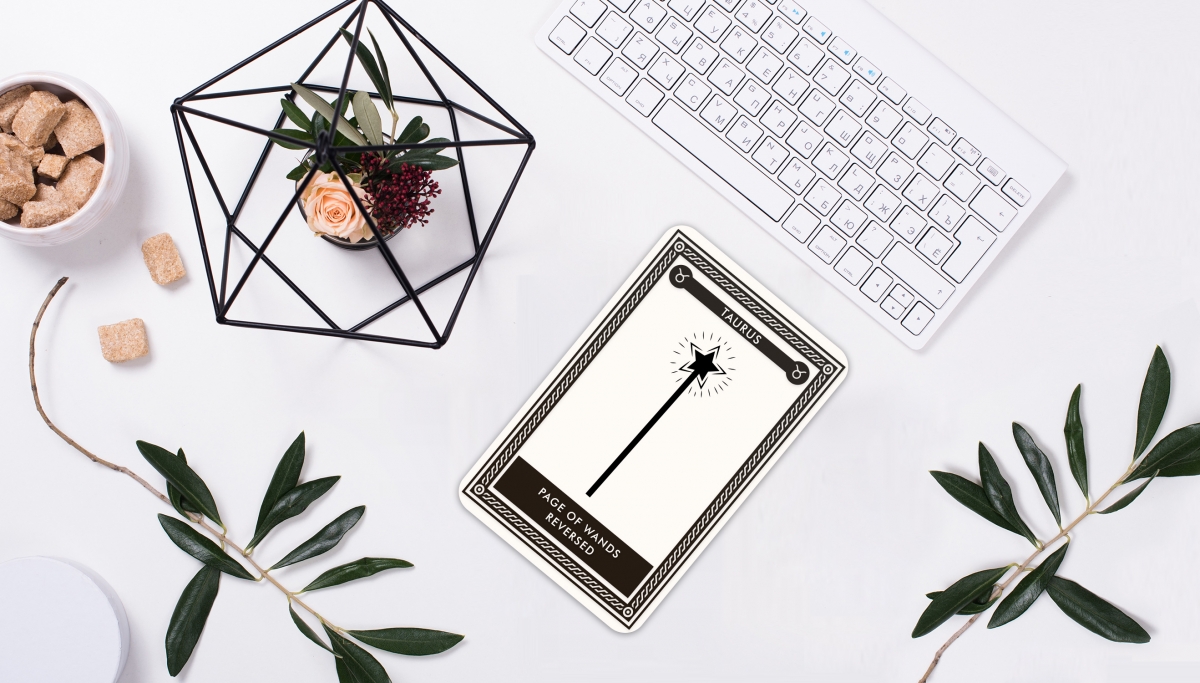 Colleagues would prove to be a challenge in the month of April. People act hot and cold, they have reactions you don't see coming, and when people do mysterious things, it's not a reflection on you. Don't take it personally, Taurus, and don't try to process with others when you're feeling extra bad. If you're not careful, your ego will get you into some serious trouble this week. There may be a change of job to another business or modifications to the present job profile.
GEMINI - Mother Earth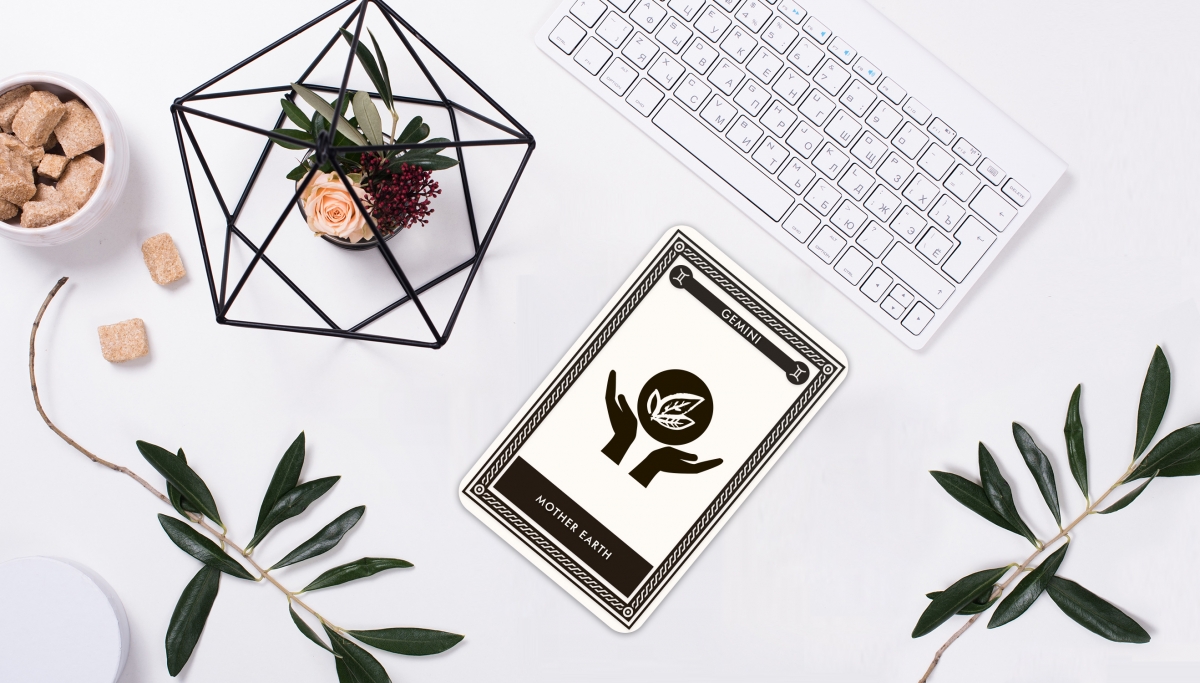 April is an extremely fertile time for you, Gemini. Get aligned with what you're grateful for in the here and now. Creativity will flow through you, think up of innovative solutions and let others take inspiration from you. It's time to let it all go: your plans, your drive for perfection, your desire to have all the answers at this moment. You have so many advantages, but you can't make use of them if you're wrapped up in what's out of your control. Find ways to say yes this month.
CANCER - Five of Cups Reversed
Be honest with yourself so you can be honest with the people you're dealing with. Strive to act with integrity, especially when it'd be easiest to act out or check out. It's okay for you to make mistakes, get it wrong, or just miss out on things for no good reason. This month is not necessarily going to bring you setbacks, but your fear of pain will be its own cross to bear. Be gentle with yourself as you grow, Moonchild, no matter where you're at in your journey.
LEO - Four of Swords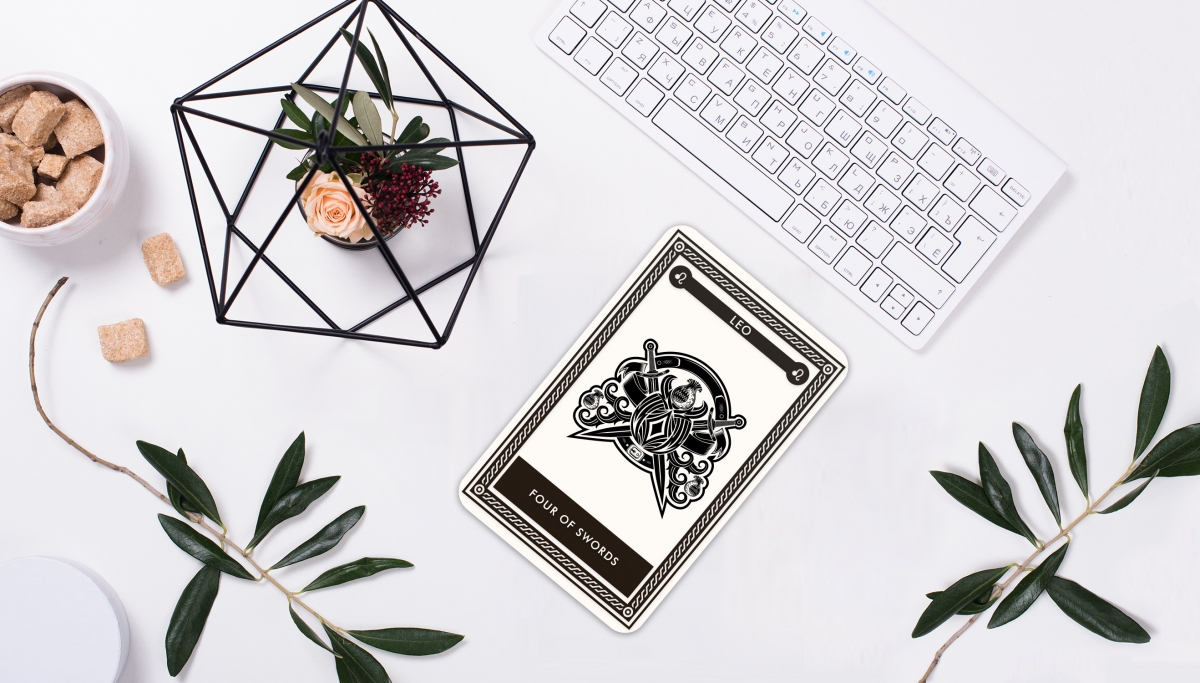 The month of April will govern your friendships, your attitude, and how you communicate. Handle your problems directly, and to break out of old ways. Whether or not you have pressing problems isn't exactly the point; invest your time, love, and care into the relationships that inspire you. Make time for celebrating the good stuff, and be brave enough to invest in it too.
VIRGO - Seven of Pentacles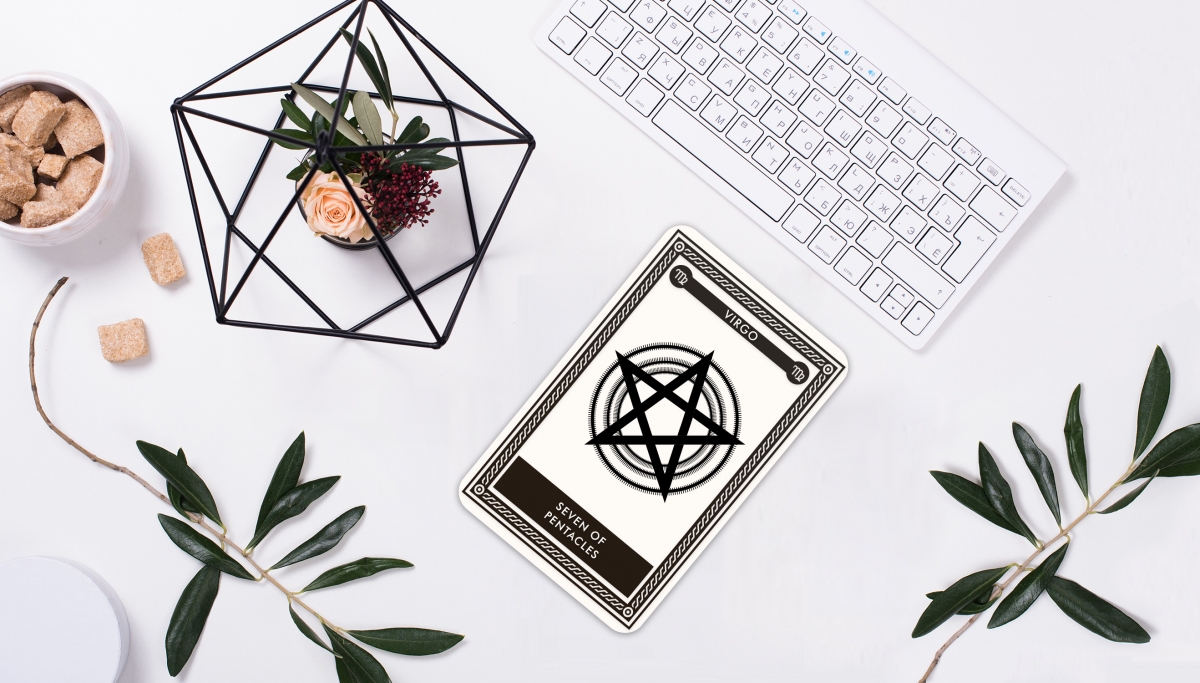 If you catch yourself caught up in petty, vengeful, or micromanaging thoughts, try to make the decision to redirect. It won't be easy, but it's for sure the healthiest thing you can do. You may need to forgive, you may need to stop obsessing, or your path may look more like quitting a job or taking a break from a relationship, but at the end of the day, it's all the same. You need to take responsibility for what you sign up for and be willing to step back when necessary,
LIBRA - Ace of Swords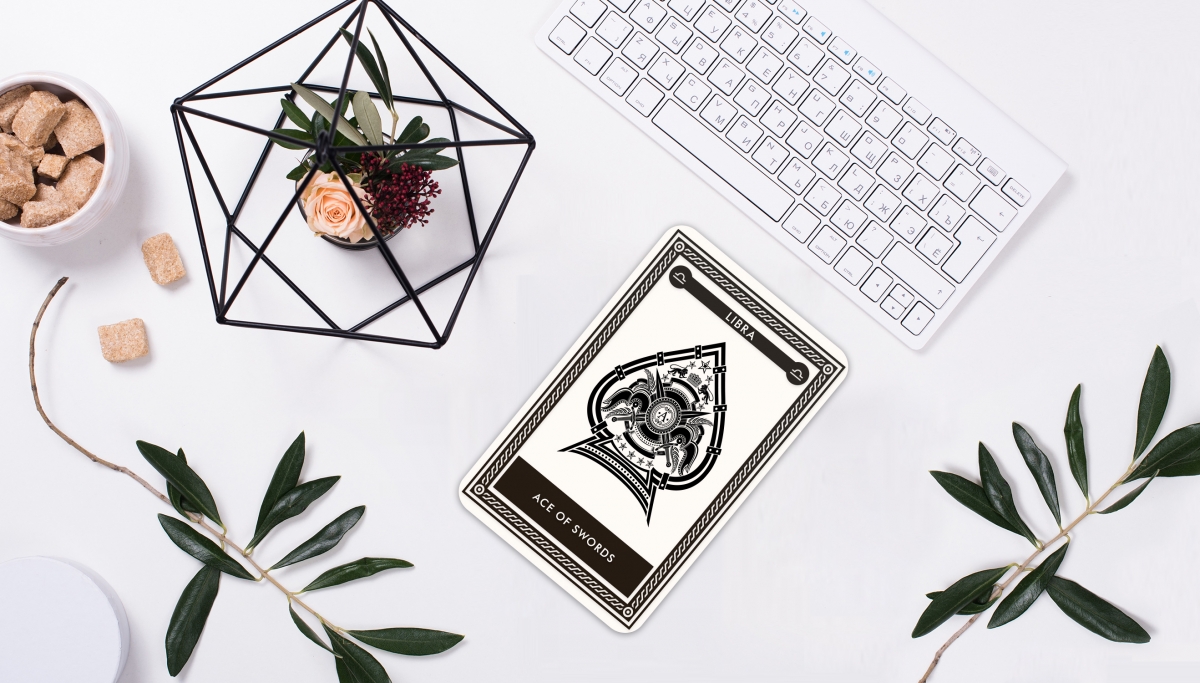 Connect with people you don't usually meet with and be open to differences. You don't have to be in agreement with others in order to be on the same team. This is not a time to crumble in the face of adversity, but you don't have to power through either. Make adjustments that reflect the needs of your heart as well as your commitments. You don't have to be anywhere but where you're at.
SCORPIO - The hierophant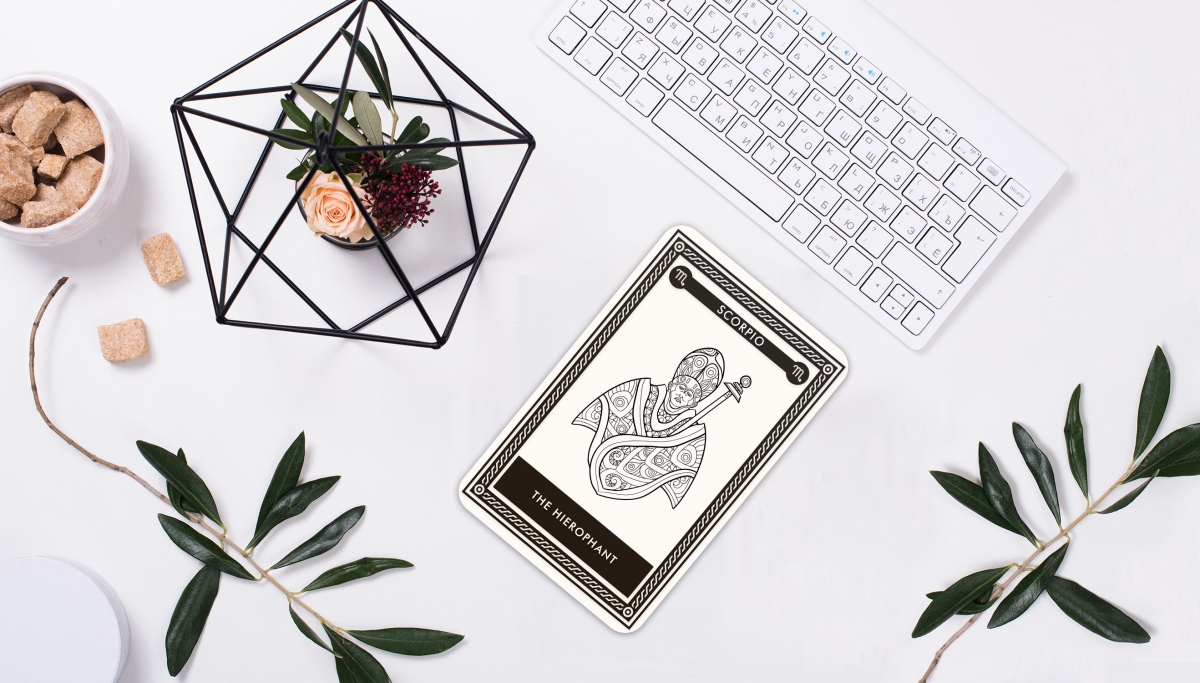 Inviting friends over to cook, or doing things together can be a very enjoyable experience this April. Creating sacred space in the home is essential, as feeling secure in your living environment can make all of the difference in how nurtured and rooted/supported we feel in life. Your feelings can be easily hurt, especially by personal criticism, so handle with care. Handle fear and stress with the love and patience that you deserve; be the very friend you need this month.
SAGITTARIUS - Queen of Pentacles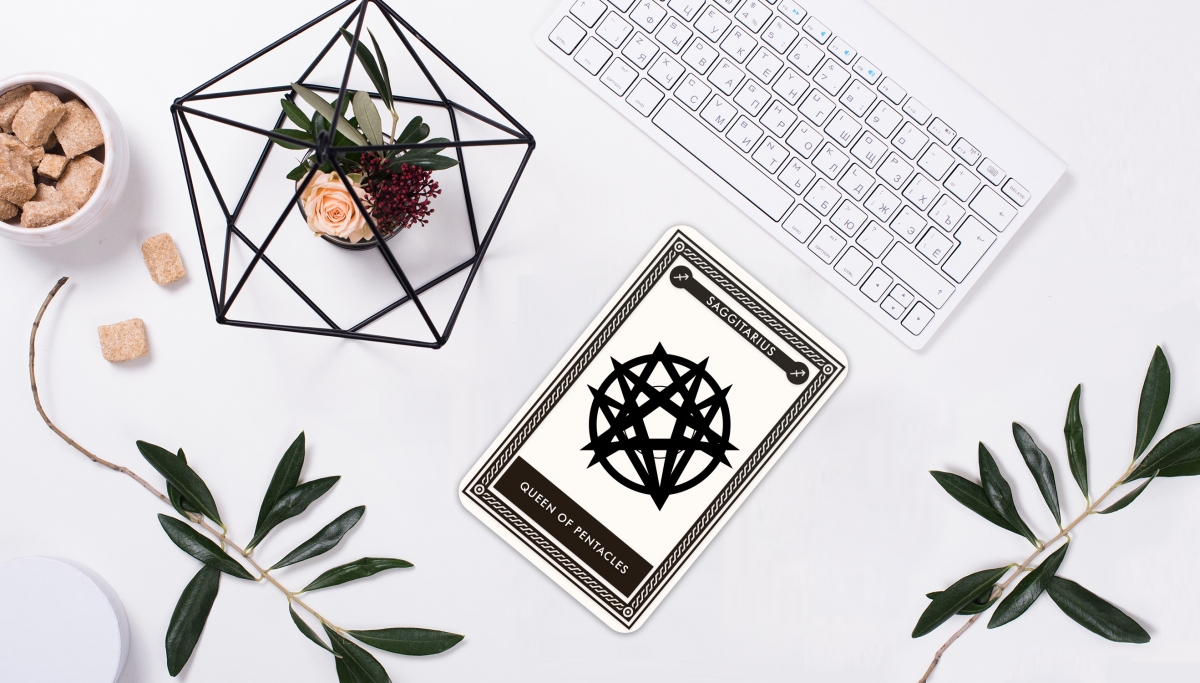 April is the month to put your money where your mouth is, even if it's intimidating. If you've been talking a big game, now's the time to step up and follow through. You will end up putting long hours at work & distractions would make it difficult for you to give your best. With an unstoppable approach towards life, you may see progress in your own as well as your family members' lives.
CAPRICORN - Three of Pentacles Reversed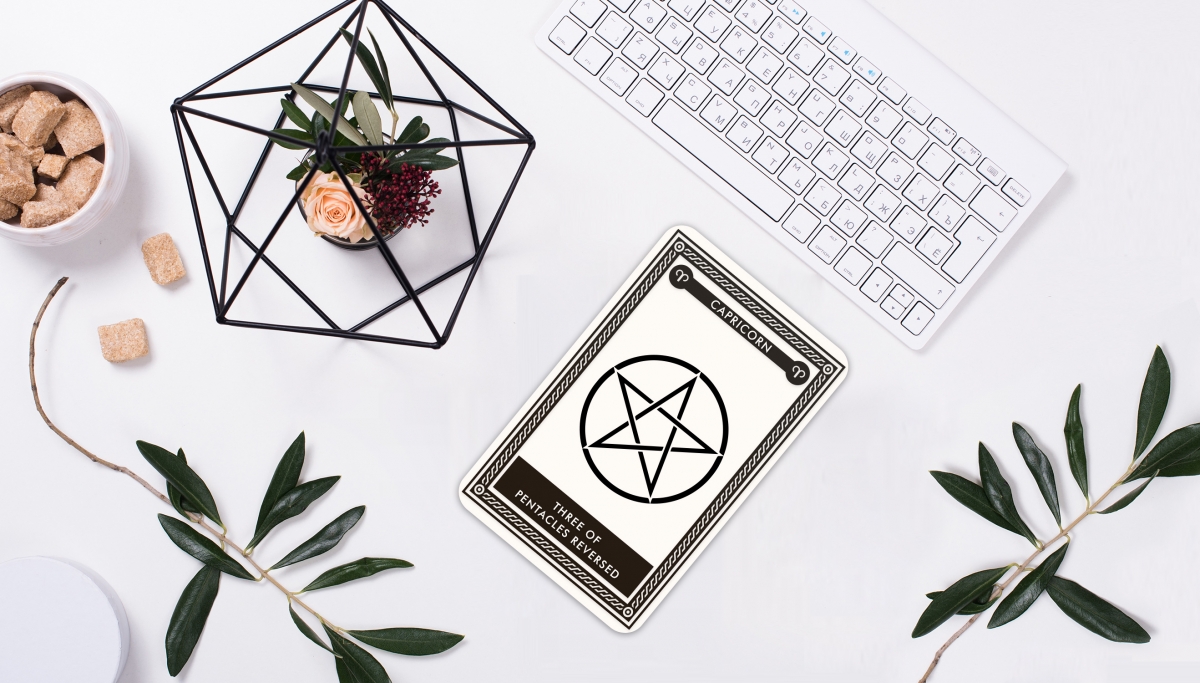 This month is not promising in terms of business partnerships. It would be good idea to screen all the paperwork yourself before emailing it to your boss or client. Things will take time to materialize. Though some health issues will bother you initially, the month would turn out to be positive towards the end. It appears to be slow and steady but quite a fortunate month for you. Your persona and magnetism appear to be rising, thus giving you the power to achieve prosperity.
AQUARIUS - The Emperor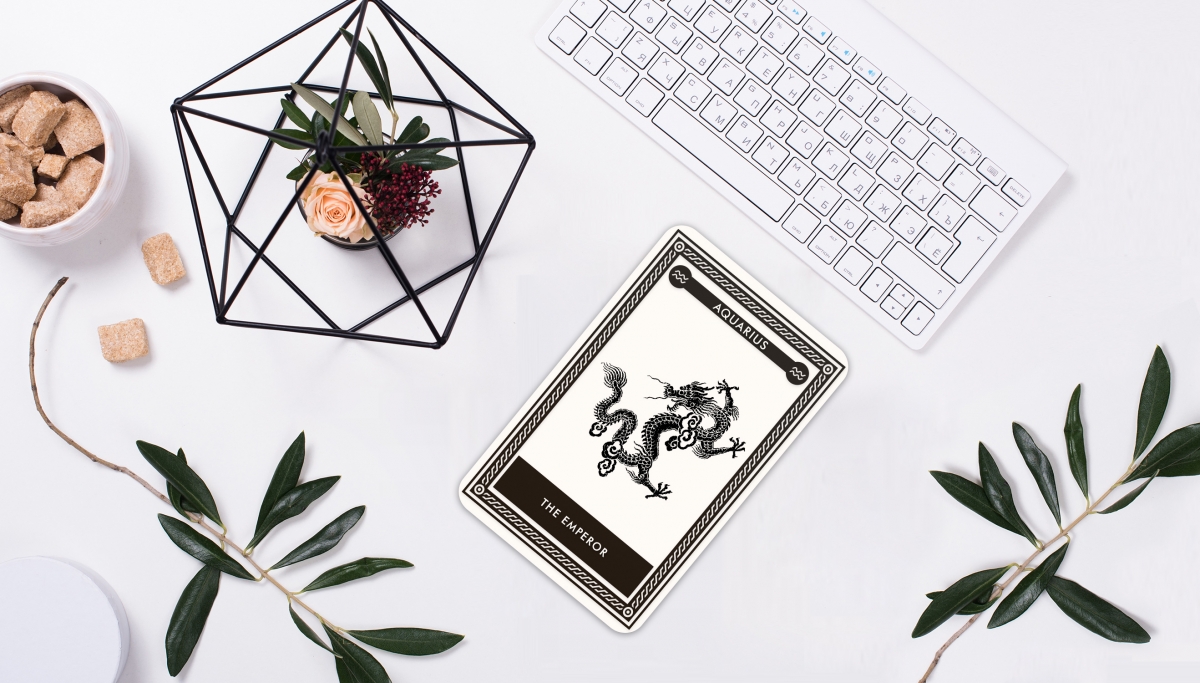 Aquarius your work environment might turn a bit political now. There could be many new events & power equations that could build up. Diplomacy along with hard work is the best strategy to move ahead. This may have you feeling on edge, so be aware of your defenses to make sure that they don't get the better of you.
PISCES - The Wheel of Fortune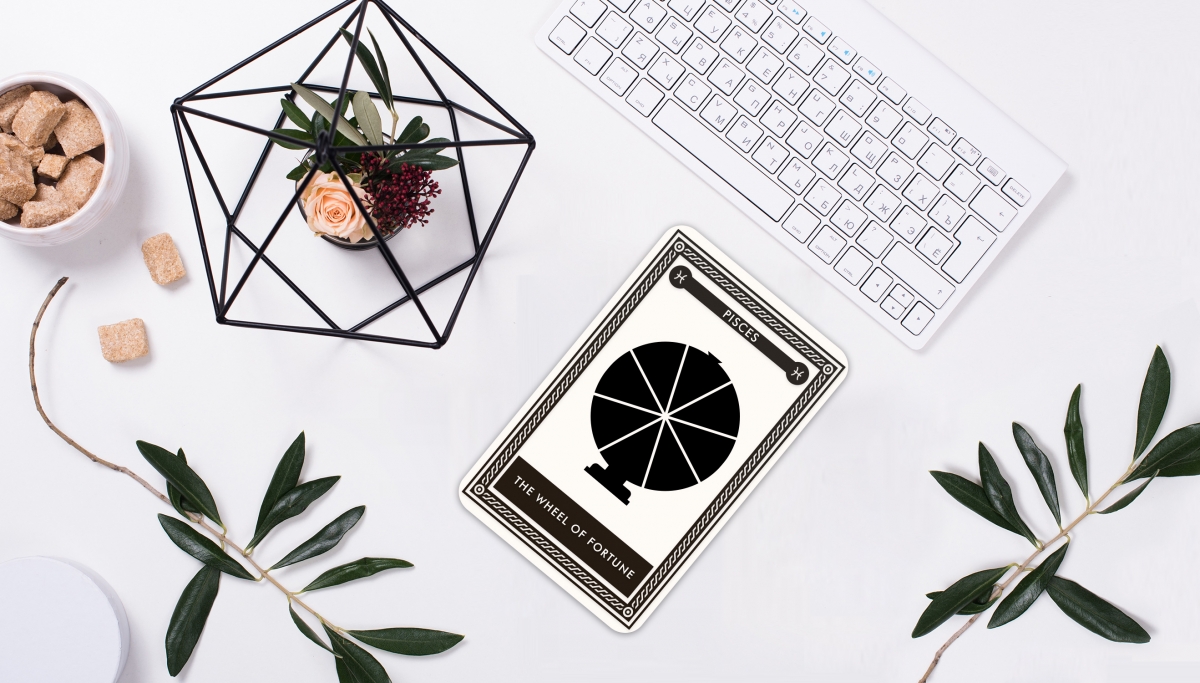 The Wheel of Fortune can indicate a vision or realization that strikes with great force. If you've been struggling with a problem or tough situation, this card can signal that you will find the answer if you stand back and view everything from a larger perspective. Be honest with yourself about the ways that you've outgrown certain dynamics, habits, or people, and instead of jumping to what's next, just sit with it for a while