Let's start the month of March with the magical combination of sun signs and tarot cards. This mystic pairing will give you a sneak peek of what's in store for you. Let the intuition of the cards draw you in and show you the way.   
Aries - The Devil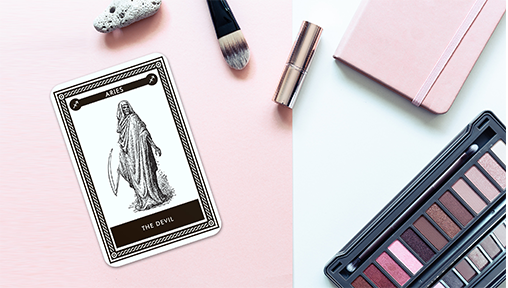 This card begs you to think about the attachments you have - to things, people, and routines - and consider which ones are dragging you down. Rest and reflect this month as you prepare for a more outgoing cycle when the cards would turn more in your favour. This is a time to give your ego a bit of a break. It's not the time to push ahead with brand new projects. Identify your personal strengths and take positive actions to rectify situations that may have previously felt frustrating or repressive. 
Taurus - Two of Swords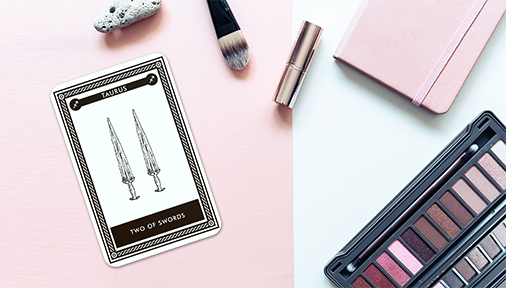 Taurus, March can see you take on a second job, a side gig, turn a hobby profitable, or find better ways of managing your finances. It is also going to be an emotionally charged month with sudden surges of anger or expressions of tension that seem to erupt out of nowhere. Examine and see if they are actually rooted in issues that you have buried and haven't yet confronted or resolved. This can also be a time for a career move or break.  The more passionate you are about what you're doing, the more work you may take on; if you lack passion for what you do, you may feel a craving to walk away and find something else.
Gemini - High Priestess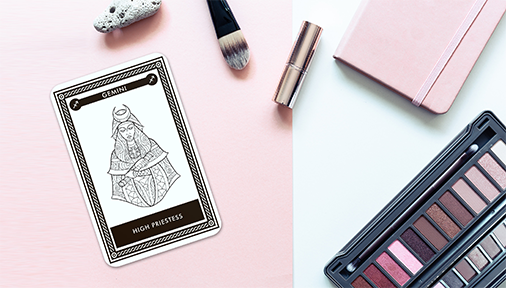 March will see you turn your charm on and you will be able to make up with everyone you may have pissed off. When it comes to family, leave your domestic concerns aside, avoid being critical or sarcastic, and just be happy giving your loved ones the attention and tenderness they expect and deserve. You would have unexpected insights into your subconscious issues, motivations, and desires. You can work on old issues, let go and move on from past baggage, and forge a stronger connection to your subconscious mind and intuitive self.
Cancer - Six of Cups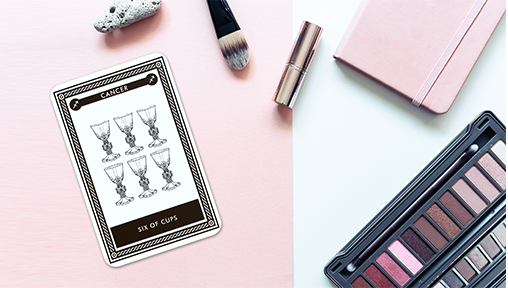 Dear Cancerian, this month can be a good time for reconnecting with an old flame. You may want to inject some life into your relationship if you're attached; if single, you may want someone who excites you and keeps things interesting. This card brings divine wisdom your way, your friends will be a pivotal form of support, enabling you to heal with their kind words and unconditional love. Reconnecting with old friends or reunions are all on the cards for you, get some crystals or shield yourself from negative energy and implement much-needed self-care, like a rose-filled hot bubble bath to melt away stresses.
Leo - Ace of Pentacles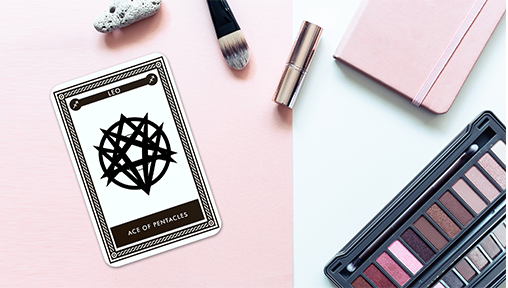 Treat March as your cosmic wake up call to move in a new direction, dear Leos. This month would give lots of energy and drive to kick off new goals, and you can aim to be more independent and ambitious. You would also be motivated enough to get cracking on manifesting your inner desires.  Focus on financial opportunities, work to improve your financial situation, and see how you can gather financial advice or information. You can make important financial plans and try to plan long-term.
Virgo - Seven of Swords
This month is all about being more compassionate and understanding, empathic and caring, and give more to the people you care about, so some boundaries may be needed. You may also have to work harder to see people realistically and not fall for a wolf in sheep's clothing. However, there might be a new chance of changing your career path or starting a new venture with a new partner. Be ready to be receptive about any changes that you may come across.  Keeping a cool attitude will minimize the damages in the environment of the home. There are chances that the elders of the family might be ill.
Libra - Eight of Pentacles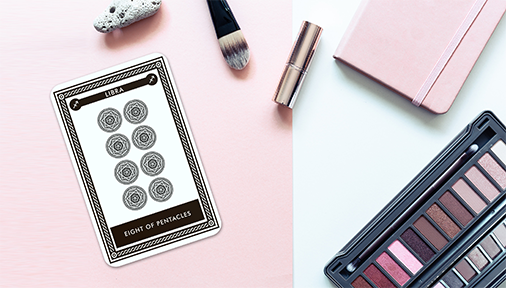 You likely don't want to do anything that you don't feel on a soul level, so you can focus on work that has a more spiritual component to it. Add meditating, even if it's for 5 minutes, to your daily schedule; it would help you be more focussed and calm. At work, give yourself lots of time to get things done, have some patience, and consider picking up old projects. Just avoid overspending this month, leave your credit cards at home when you go shopping. You can focus on expanding your mind, learning new things and taking courses or going back to school.
Scorpio - Nine of Wands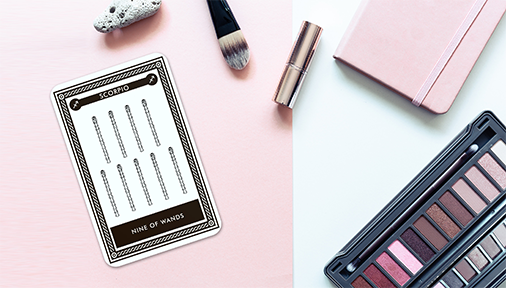 March can be the last hurrah for changes you want to make with the work you're doing, and you can quickly get things started and off of the ground or finished and moved on from. Your workplace will be fun but the colleagues may try to harm you out of sheer jealousy. Staying away from any controversial office gossip will be beneficial for you.  There will be some gain in the monetary matters but it is important to keep a tab on the expenses as well. You need to be cautious about your savings to make sure there will be compensation for any sudden requirement of money.
Sagittarius - Queen of Wands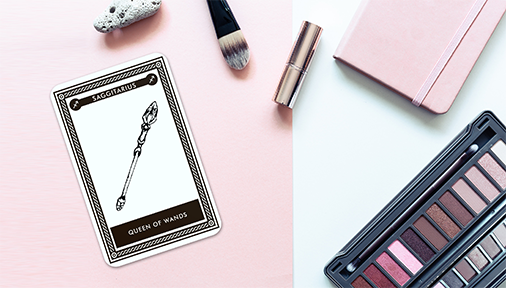 This month is going to see you at your busiest as the cards suggest you would love to keep yourself occupied. You are either going to join a new job or venture into a new business of your own with new partners. You are also going to face newer challenges. you need to be extra careful about finding the perfect work-life balance, as overworking can drain you out. There is a chance that you may gain your ancestral property, if you need to invest your money somewhere, it is recommended that you consult with any professional at first.
Capricorn - Page of Cups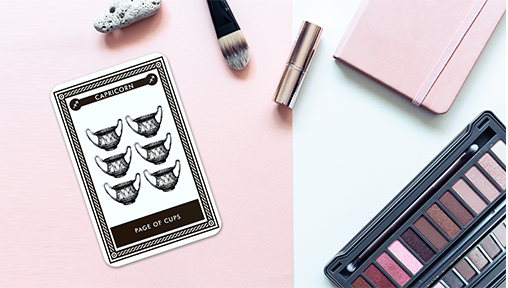 Things would start to make sense and your career would be doing very well this March. Your earning shall increase, and your position would improve. You might be able to influence people with your words. You shall remain in good health. Your self-confidence and positive attitude will help you make a good impression on people who can help you succeed. It's also a good time for shopping for fashion, beauty products, jewellery and gifts. This is an excellent time to make new friends and lovers. You can also make original breakthroughs in artistic and creative work.
Aquarius - Knight of Cups
March will see you being more affectionate, romantic, and loving, and wanting to have fun in your relationships. If single, you can enjoy getting attention and playing the field, and may want to take your time committing to anyone. If in a relationship, you may try to bring the sparks back. You will have lots of energy for your goals, you can take on more responsibilities, and make important connections.  This month would see you downsize or move on up, or experience changes with your relatives. 
Pisces - The Universe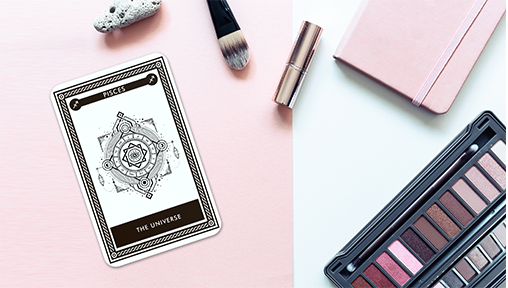 This March, it's time to think bigger and to plan for your future, dear Pisces. You will have a more active mind with lots of new ideas and plans, and will have the energy you need to take action with those plans. You can pursue opportunities for success, and you can make things happen for yourself. Having a solid home base can be more important for you, and you may need it so you feel emotionally safe and secure and stable. This may be a good time to do some remodelling or renovating, or trying to reconnect with your family.