Let's start the month of June with the magical combination of sun signs and tarot cards. This mystic pairing will give you a sneak peek of what's in store for you. Let the intuition of the Tarot cards draw you in and show you the way.   
Gemini Tarot Card of the Month - Ace of Wands Reversed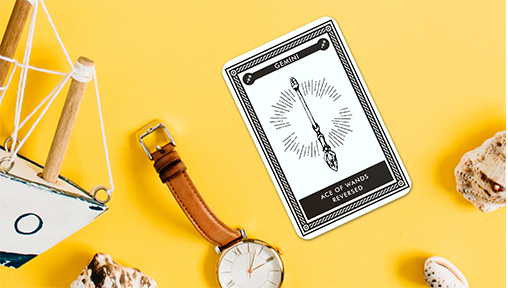 June will see you handle things with patience and maturity. The pace at work will be very slow and the best thing to do this month is to let things happen and just keep doing your job. The Tarot cards also predict that you will be blessed with amazing financial wisdom using which you will be able to make a lot of money. Strictly avoid taking any loan, things at the home front will make you stressed and unhappy. Stay alert at work and avoid trusting people blindly.  Remain calm and avoid overconfidence while taking important decisions. 
Cancer Tarot Card of the Month - Queen of Cups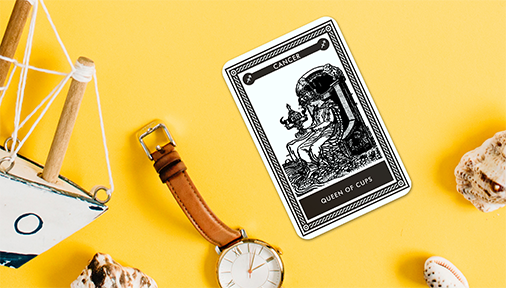 This Tarot card shows that an old lover might return to your life and reignite the romance. You will have a busy work schedule and things at work will look up for you. You may plan to move back to an old job and a female senior may help you in getting an appreciation for your work. Networking and work connection will improve this month. Confusions can possibly make you indecisive this June. Small issues may occur at the start of the month, but the problems seem to reduce easily and quickly.
Leo Tarot Card of the Month - Seven of Swords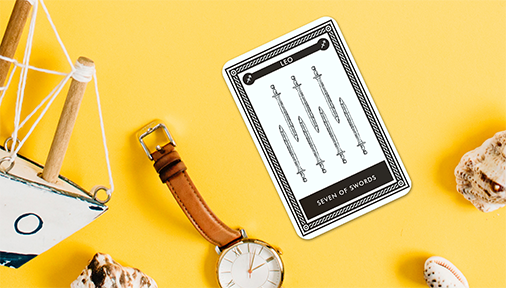 Dear Lions, you will need to strictly avoid considering a job change out of anger or greed this month. Stay in touch and in tune with your seniors at work. You might have a clash or a misunderstanding with a coworker; you must handle this patiently and diplomatically. If in a relationship, misunderstandings are possible due to a third person's involvement. If you are single and searching for your special someone, you will finally meet your soulmate. You will need to remain cautious about your health from mid-June as an accident is possible.
Virgo Tarot Card of the Month - Page of Swords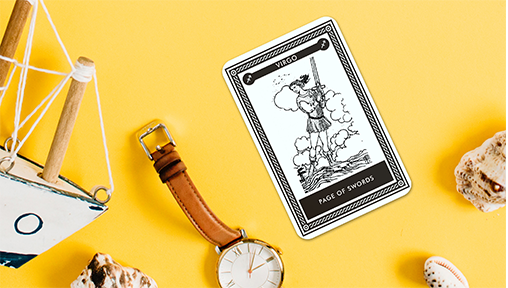 Your office and home need order and you are just the right person to implement it. Your work life is looking pretty magical this June according to the Tarot cards. Asking for more both professionally and personally will yield high rewards, as long as you communicate honestly and effectively about your needs, leaving the subject open for negotiation. Listen to others and they will meet you halfway.  Even if people seem uninterested and busy, you can rely on their support. Take time for yourself this month, then decide your next move. 
Libra Tarot Card of the Month - Three of Wands Reversed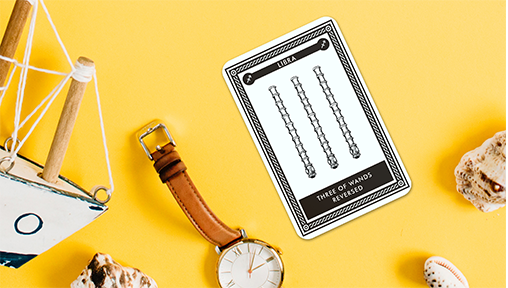 You may feel restless this month and you may have problems concentrating. Variable moods will pass, but remember that what you do or say also affects your loved ones. This month you seem eager to flirt and be a little exhibitionist. As a matter of fact, you really are. But you use this strategy to test the ground and to choose the right partner, among the multitude of existing possibilities. You have to look realistically and be aware of the realities of the choice of partner, so accept that you will not be able to get to know a prince from a fairy tale - handsome and wealthy. A little realism in love is also important. There would also not be any conflict or tension at your place of work, making for an excellent working climate.
Scorpio Tarot Card of the Month - The Judgement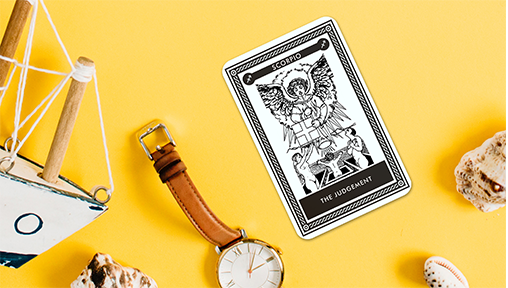 Knowing when and how to navigate through relationships that drain your energies and consume your time will be a challenge—because you aren't necessarily ready to let go of them yet. This month you will be more open with your sentiments by expressing your feelings to all parties who have recently taken advantage of your kindness and generosity. Accepting yourself will lead you towards spiritual fulfilment and make you feel more confident. Remember it's important to have an open mind, open heart, and open will in order to grow.
Sagittarius Tarot Card of the Month - Knight of Wands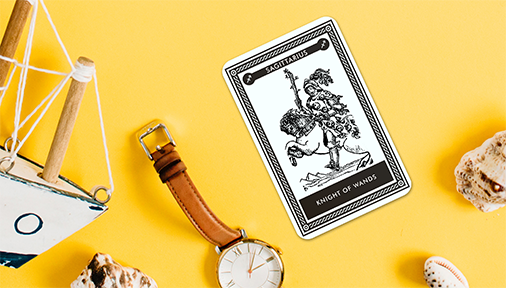 Excessive work pressure might disturb the balance in your work and family life, which might stress you. Chances of the desired relocation look good for you, Sagittarius. Mental stress might cause unrest or uneasiness. Keep your speech in check and avoid being too truthful to maintain your relations with everyone. A money-related dispute might create differences between members of your family. This month will also see some unwanted or wasteful expenses, so be careful when shopping and avoid credit card spending.
Capricorn Tarot Card of the Month - Temperance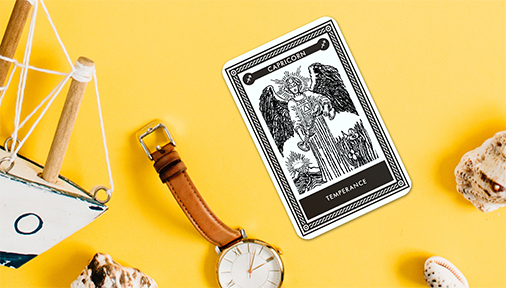 Taking a break from the daily grind will be beneficial for your spirit this June. Turn your phone off for a few hours a day, log off social media, and turn your energies inward. Catch your breath this month by turning your mind off. Working yourself hard to the bone for the past few months has elevated your professional status. But your title as an employee of the year may be usurped by a colleague. Give others a chance to shine. Don't allow others to twist and manipulate your feelings. The only issue is that while you rely on your gut, you may blend your intuition with fear. Take steps to move forward. 
Aquarius Tarot Card of the Month - Ten of Swords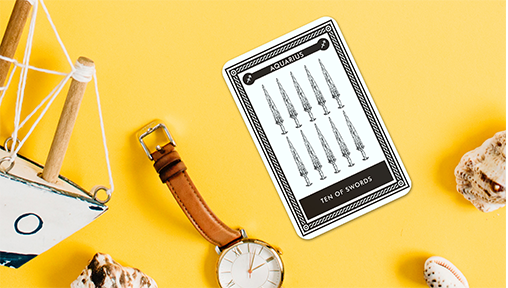 Think before you speak and calm down before you confront others this month. Embark on a new journey towards self-discovery around love, money, and self-awareness. Stepping out of your comfort zone will bring up anxieties and past traumas so prepare yourself to be emotionally challenged. As long as you are prepared to do the work in squashing the demons and fears in your past, you will breeze through this month with flying colours. You may find yourself searching for meaning in situations and relationships that have lost their lustre.
Pisces Tarot Card of the Month - Two of Cups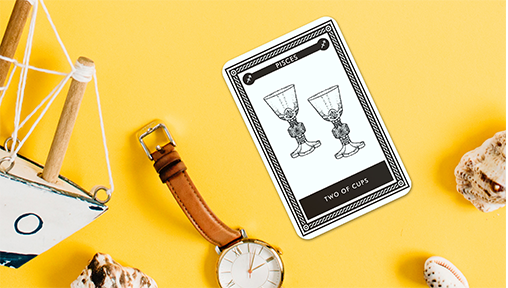 As long as you manifest your dreams using your innermost heartfelt aspirations, the universe will make your wishes come true. Giving yourself time to disconnect from the outside world will allow you to nourish yourself. The heart is like a garden, it needs to be tended to. Giving yourself extra "TLC" and self-care will take the edge of inner stresses, as well as burn off the negative vibes from others. Believing in yourself will bring maritime bliss, as long as you let go of the phobias associated with success.
Aries Tarot Card of the Month - The Lovers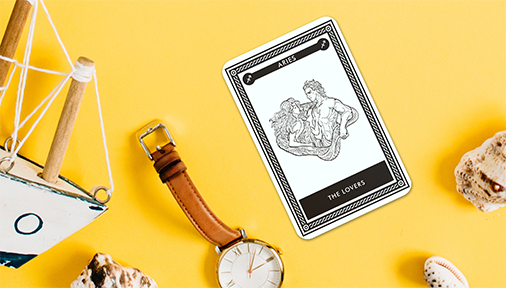 Dear Aries, this month the stars predicts the month of June to be a great one for you. You will enjoy amazing growth, both financially and personally. Whatever financial goals you have set for yourself, you will be meeting them with utmost precision. It is very important for you to act patiently and not lose your calm as this will complicate issues for you. Your family will be there to support you in good and bad times. This month, you will be expected to travel mostly for work and it will bear your fruits. Keep a positive attitude in your approach in whatever you do and make the most of the month.
Taurus Tarot Card of the Month - King of Pentacles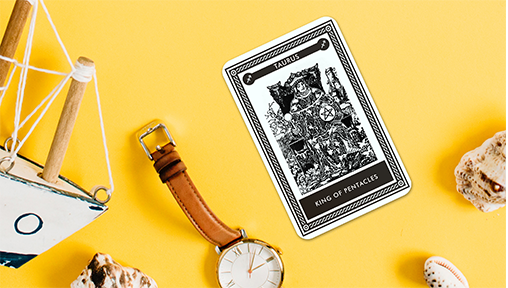 You will be doing everything that it takes to stay healthy and it will show the best of the results. It is going to be a very busy month for you because of which you will have no time to travel. On the flip side, you will lose yourself amidst your concern for other people.  If you are single then you will be oozing charm because you will invest your time in looking great. If committed, things will get better as you will get to understand your spouse better. It's definitely not the month to take important decisions. Success will definitely come to you and you will grow professionally. You will be able to manage your money well only if you balance between your expenses and your earnings.
Tarot Mamta is located at Central Grove Condo. For appointments, online Tarot Card Reading or to know more about how you can personally benefit from psychic guidance of Tarot cards. You may drop Tarot Mamta an email or call her at +65 9749 9287.