Let's start 2019 with the magical combination of sun signs and tarot cards. This mystic pairing will give you a sneak peek of what's in store for you; let the intuition of the cards draw you in and show you the way.
Aries -  The Moon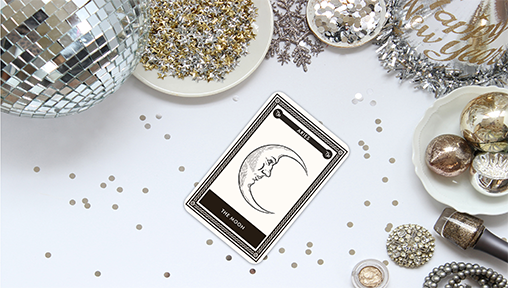 The New Year for you is going to be full of ups and downs, leaving you with varied and mixed results throughout the year. Try not to be too distracted and be alert and cautious of what is happening around, as you may feel uneasy and a bit edgy due to the influence of your stars. Travelling is something that is possible for you this year, be it for a short distance or a long one. So, you may either be willing to shift to another city to earn more money and gain more experience or travel outside the country.
Love: Get ready to jazz it up, as this year is going to bring a massive change in your love life. People who already are in a relationship might end up tying the knot. You will have a beautiful, stress-free relationship this year.
Career: This year is going to be the best and most fulfilling- incentives, promotions, higher pay scales are all a possibility in 2019.   
Health: Even if you're physically fit, it is always good to go for regular check-ups to ensure that you are safe from any sickness.
Taurus - The Judgement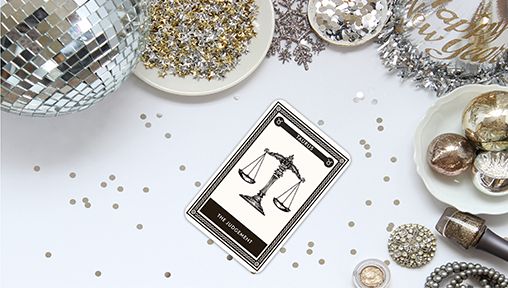 This year will bring prosperity and happiness and you will enjoy moments of bliss and pleasure. As a word of caution, the cards advise you to remain in touch with the reality and not give in to false urges and desires.  This blend of the planets and stars will have a very optimistic influence on you as you can expect a lot of surprises, sudden financial profit and bundles of great opportunities. 
Love: You will be learning many hard lessons in relationships this year; these lessons will prepare you for the future. Do not share any of your personal matters with a third person, this will aggravate complications in your relationship.
Career: You may get new jobs, opportunities and lucky breaks in your career this year. Your efforts will be recognized and you will earn the respect of your peers and seniors.
Health: The first half of the year will be rough for your health; hence you should be extra cautious from the beginning of January. Get adequate sleep and exercise regularly.
Gemini - The Wheel of Fortune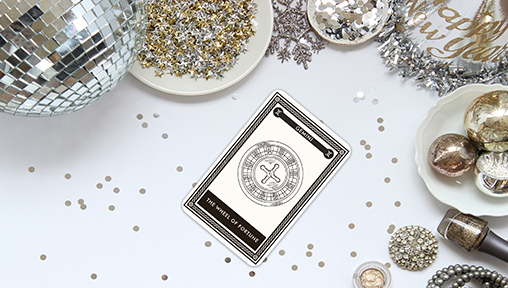 Think of a roller coaster ride; that's what 2019 has in store for you, dear Twin stars. There will be both positive as well as negative changes that will occur this year, which will be affiliated with your personal life. Be mindful of the way you communicate with others, you may offend people without intending to. All in all, you would enjoy a year with both optimistic as well as pessimistic experiences. You may take on too much debt or rely too heavily on others for support. Be wise when/if lending and borrowing.
Love: Extravagance, demands for freedom, guilt and lack of understanding would spell trouble for your relationship. Do not let anger and frustration take over you, instead look out for the real solution to find the right direction of your love life.
Career: Changes in your career are bound to happen this year, take decisions with a calm mind so that you do not end up in something utterly traumatic. If you're thinking for a different career or trying to join a different firm in the same field, make sure you are going in the right direction.
Health: Remain very cautious about your health, particularly in the second half of 2019, problems of mental discomfort and stress are especially indicated on your cards. Remain calm and more importantly, maintain regular eating habits.
Cancer - The Sun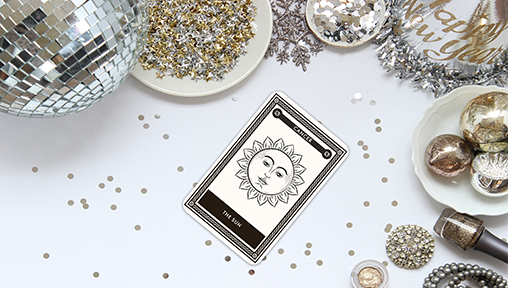 Make the best use of everything that is thrown at you and go for it with a clear mindset. You will begin 2019 feeling like a giant ball of energy; you would have abundant energy to support your career and family. You may have your friends or peers challenging you for no apparent reason; pick your battles and don't yield to pettiness. Some of you may take the big step, this year is an ideal time to journey down the aisle.
Love: 2019 could be the year of reunion for broken couples, sometimes relationships require a little bit of compromise as well to make things work better. If you both decide to work things out then, you can move mountains together.  
Career: Until and unless you find a new job don't leave the previous one, otherwise you may face financial problems. Be cautious with all your decisions, if you want to succeed in your career this year.
Health: You must take care of your health in order to stay relaxed. Work or office stress might bring in a lot of anxiety in you. You need to stay calm and focus on your work. Don't focus too much on problems at home or office, else it might lead to more stress-related sickness.
Leo - The Chariot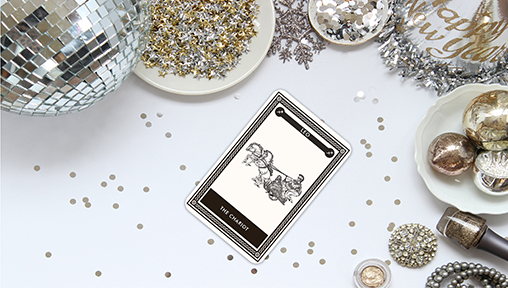 If there is one mantra that you can adopt for 2019 that would be to live in the present. Live in the now, enjoy each moment, and live to the fullest. It would be the best gift you can give yourself this year. Your luck will definitely take your side and assist you this year, and you may also end up renovating your house which you had in your mind for long. Not just this, you should feel relaxed as your bank balance will make its way out and aid you, as your source of income will increase.
Love: Single Leo's will find a suitable match this year; you will find the love of your life this year. If in a relationship, control your anger as much as you can, don't get aggressive towards your partner, it might lead to a breakup.
Career: You will gain more than the efforts that you put in. This year is going to be very crucial for your growth and will be a turning point in your career. Your dedication and immense motivation towards your job will be appreciated by your superiors.
Health: You may not face health issues around the beginning of this year, but take care of minor or major viral infections. If your current medication doesn't work, go and consult another doctor.
Virgo - The Star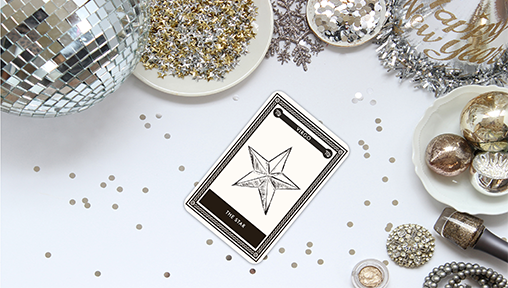 Your analytical and hard-working ways of doing work, always knowing exactly where to look for the core of any problem is a masterstroke that you should use in 2019. Opportunities will come and go but you need to grasp the one, you think is going to take you a long way. This year is going to be an exceptionally good year for business firms, the year is going to bring unexpected financial benefits.
Love: This year, you will have to drop your remarks and criticisms that have the knack of exasperating your partner and those around you. Learn to appreciate imperfection in your partner and to back down.
Career: 2019 will be a retrograde year for career. It's the ideal time to slow down, review, and revise your work. You will have fantastic opportunities to reach out to old friends and co-workers. You can also return to any missed opportunities and create checklists to improve your productivity.
Health: Overall, the year 2019 will provide mixed results regarding your health, you are most likely to suffer from stomach disorders and backache. Avoid eating outside all the time.
Libra - The Emperor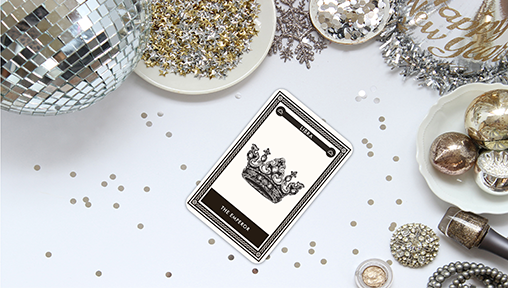 You may feel uneasy, nervous and anxious due to the transit of planets, 2019 will raise you up as well as bring you down. You will have to embrace everything that comes into your path of success. You need to be very persistent this year to achieve as much as you can because 2019 is in your favour. You will feel a positive change in you, from the inside, which will make you more spiritual in your essence.
Love: Relationships will be revived, and a breakup in your relationship will get resolved. If you are highly attracted to someone, make it a point to tell them that. You definitely don't want to lose that person to someone if it gets too late.
Career: You can expect major rewards and changes in your career or a lot of luck and fortune are on the cards for you this year which will increase your financial stability. You might find it difficult to deal with your superiors at work, stay calm and be patient. 
Health: Make sure you get sufficient rest and adequate amount of exercise as well. This will ensure a healthy life and well-being.
Scorpio - The Lovers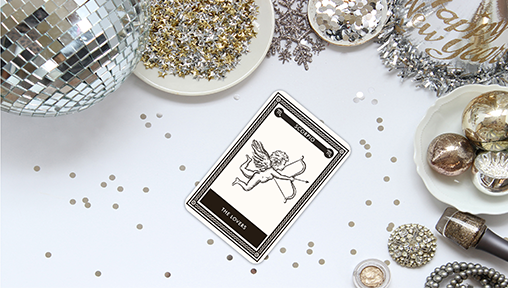 This is a year for you to solve any obstacle that comes into your way easily. You will be blessed with a number of ideas for your business, that superiors will appreciate you all the time. This will contribute to your growth and development as an individual and open gates for many more good things to enter your life. Furthermore, any court cases and legal trails will be fixed which will take away a lot of your stress and save your time, spent on the trails.
Love: Make it a point to speak to your partner and resolve anything that is obstructing your pleasant love life. Ones having extra-marital affairs should especially remain cautious during this year, as there is a possibility of breakup in your love relationship and also in your marital life.
Career: Increments, bonuses, a job change; all these finer things will be in your favour. You will enjoy the benefits of travelling abroad for work. Moreover, you will find numerous other ways to increase your income and have a plump wallet.
Health: You may also feel tired physically due to insufficient rest. If you take care of your body, it will take care of you.  Even if you have hectic hours of work, don't skip meals. If you want to lose weight and haven't been able to do it for a very long time, this is the best time to do so.
Sagittarius - The Hierophant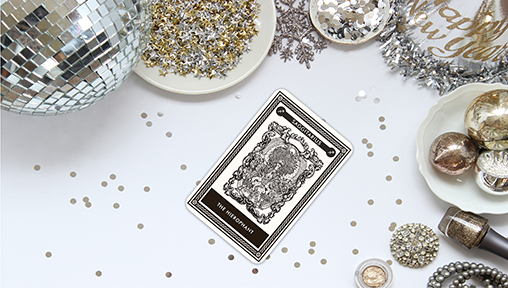 Be very careful while allowing someone to enter your life. Everyone that you meet won't promote your growth. Be very cautious when cracking deals, check all documents beforehand and them go forward with the payment.  The stars seem to be inviting you to explore other possibilities, to expand your field of vision - even to other lands. Whatever you do, you must absolutely enjoy your powerful seductive wiles.
Love: if you are in a relationship at present, you can end up getting hitched this year. Communication is the key to resolving issues you will have to face a few obstacles. But if you are determined to save your relationship, nothing can stop you.
Career:  Re-focus on your career and utilize your resources wisely to succeed. The middle of the year would bring about pay hikes and promotions for some Saggis.
Health: Even if you have had a tiring day, at least make it a point to take up a little medication. This will improve your mental health and prevent mental breakdowns and disturbances.
Capricorn – The Fool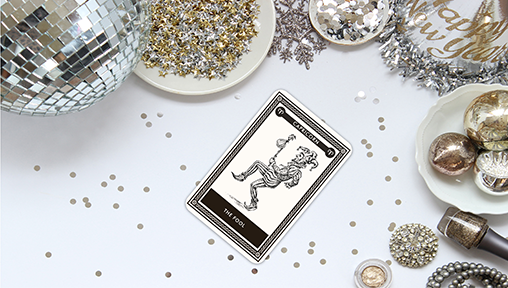 Are you planning to buy a new home? Or a more comfortable office? It seems like the most unexpected benefits are just around the corner, and you may win a lottery or get a promotion, or see the rates of your shares quickly going up. Sky's the limit and there are chances for you to achieve new heights and set remarkable standards in 2019.
Love: Getting married in this year will come with a lot of benefits and limited quarrels. You will have a harmonious and blissful married life. Don't make any hasty decision if you are single; take your own time before jumping into a love relationship.
Career: It is going to come with a lot of hidden blessings for you. Even if you put in little it will still bring in more for you. There will be chances for growth and development in your career.
Health: There are several natural and other methods to protect your health and they should be explored. The year will be average for your health and well-being.
Aquarius - The Justice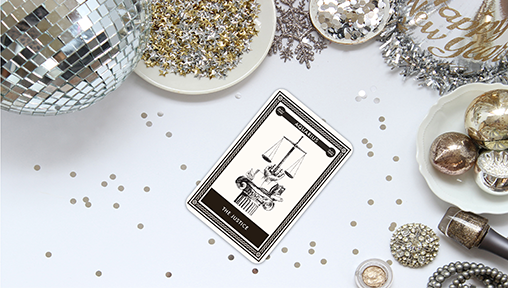 You will have to make frequent efforts to handle your finances, you should especially control the needful expenses. This is not the time to invest in properties or new vehicles, just control your expenses as much as you can. If you have lost your faith in something or are feeling hopeless, the spring is here and the winter has ended. Your faith in your goals, aims and objectives will be rekindled and reaffirmed by no one else but you.
Love: This year is going to be showering you and your partner with a lot of trips. This will increase the love and affection between both of you. Make sure you make the best out of these trips. Ego issues can disrupt your relationship.
Career: This period warns you for the worst. Don't involve in new ventures. Focus on improvising on the job you have. Try and do your best this year to get recognition in your firm or business.
Health: Don't continuously work, make some time for some fun and exercise as well, this is going to be the best year for you if you focus on your health and well-being.
Pieces - The Hermit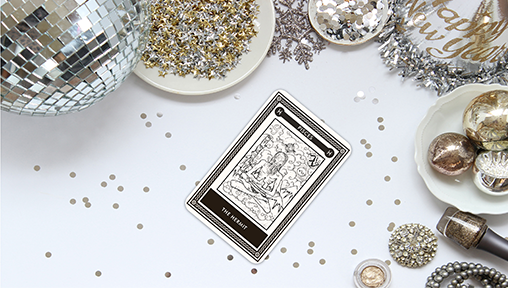 An exploration of your true self will happen during this year and you will stop beating around the bush and realize what are your actual needs. It is said that good things take time to happen and everything will not be a piece of cake. There will be ups and downs during this year, but you will be able to make considerable progress in many areas. Just remember that hard work always pays. You will also understand the importance of burning the midnight oil and that there are no shortcuts to success, as what you sow is what you reap.
Love: This time is not good for you to start new things. Try and be very cautious in handling issues regarding your relationship during this time. If you stay strong with your partner, nothing can shake your relationship.
Career: You might have to face few ups and downs due to new superiors. This will take time but you will get used to it in the long run. Be calm and avoid any kind of arguments at work. Make sure you solve any issue as calmly as possible
Health: Special care will be required for health especially from the middle of April till August. Some emotional incidents may happen during this time which will cause effect on your health. There might be digestion issues.