Let's start the month of September with the magical combination of sun signs and tarot cards. This mystic pairing will give you a sneak peek of what's in store for you; let the intuition of the cards draw you in and show you the way.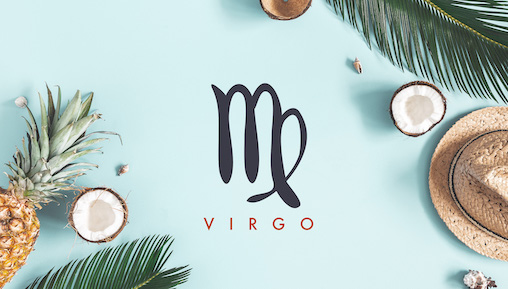 Virgo Tarot Card of the Month - Knight of Wands
On first sight what seems to be a setback will eventually turn out to be a blessing, you might also feel like you're driving with one foot on the gas and the other on the brake. Don't be in a rush to get things checked off your to-do list this month. In your haste, you could overlook some important critical points. 
Career: Changes and challenges will be the essence of your work life this month. Your work will demand undivided attention on the work front, if you will be able to deal with these professional challenges, effectively, you will be able to be successful. 
Love: Social gathering and meetups will help you find love this month. Sparks could fly with someone from another background. A long-distance love connection is also possible.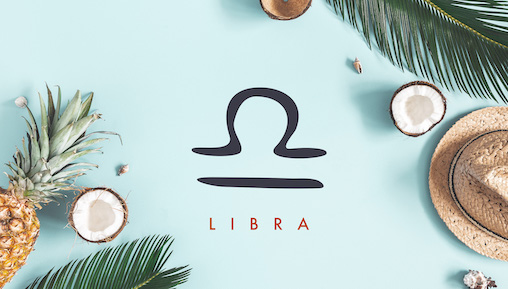 Libra Tarot Card of the Month - The Hierophant
The universe wants you to bear your charming smile and your carefree attitude and genuine care to one and all. Some things may plateau or scale down for the rest of the year, and that's okay. But you will not lose your momentum, Libra. But now's a great time to stop and evaluate your progress, ensuring that you're still heading in the purposeful direction you want. 
Career: You will be acknowledged for your efforts and accomplishments at work. You will also make new associates and friends, in this month, which can bring you good gains, in future.
Love: A staycation for September could be a great way to spend quality time together. There are chances that you might have misunderstandings with your partner and so you should avoid having conflicts and try to curb your anger over petty issues.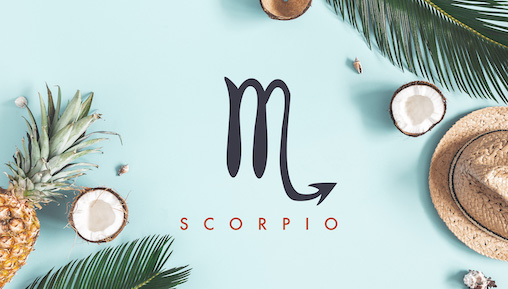 Scorpio Tarot Card of the Month - The Tower
Your cards predict that you will be smack at the centre of all the drama happening in your friends' lives, whether you like it or not. Be careful what advice you dish out, it might get you into unwanted trouble. This month will be a bit stressful and you will need to be mindful and watchful. Mid-month things and people around you would start getting a lot more steady.   
Career: Discipline coupled with determination will make your work and professional life move a lot smoother. You would get new opportunities in your career, and be blessed with fame and honour in your workplace.
Love: Lost your rhythm with your loved one? not being able to find the spark?  You might feel alone and weak emotionally, as your partner might have gone far away from you, and you might be facing-long distance relationship issues. Let your creative juices flow to find unique, creative and romantic ideas on how to rekindle the flame.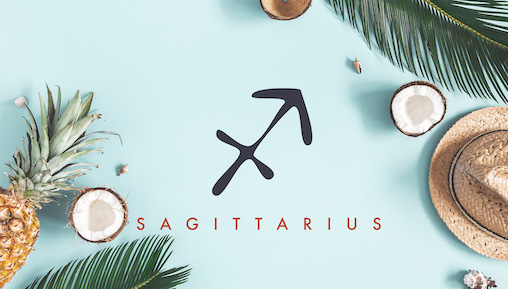 Sagittarius Tarot Card of the Month - Two of Chalice
This September, you might feel like a pro at perfecting the balancing act of pleasing everyone and doing things you really want to do. You'll need to regulate your precious energy with lots of self-care and solitude breaks. As you soak up the spotlight, it will become your responsibility almost to make sure you take care of yourself and your needs. 
Career: Perseverance will be the key when it comes to your career this month. Though you may face certain setbacks and delays, you will surpass these obstacles and enjoy growth. Try to improve your communication skills and work towards building good relations with people around you.
Love: You and your partner will need to be more transparent with each other. This will help improve your relationship and increase love. Singles, you will still be keeping things casual and their status complicated.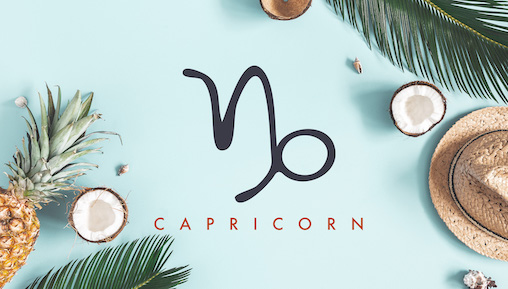 Capricorn Tarot Card of the Month - Princess of Coins
Do you feel like you are being taken for granted by friends and family alike? Is your behaviour enabling people to treat you like their provider or agony aunt? You'll have to be blatant in letting people around you know how you feel and don't forget to back it up with action.
Career: September is the month to sign up for professional courses and expand your horizons through entrepreneurial ventures. You might have to face enmity from your colleagues and partners, as they might be bad mouthing behind your back, and playing dirty politics that might lead you to fall prey to disputes and arguments.
Love: Partnerships and marriages will be rocky as you might have to deal with a lot of unresolved issues and broken promises. If single, you will have a good chance to meet someone special through common friends.
Aquarius Tarot Card of the Month - Nine of Wands
This month, patience and ideation would be what would make September a fruitful month for you. Seek out experiences and people that encourage you to open your mind to new realities. You will find yourself questioning long-held beliefs, a new innovative way of thinking could help in a new emotional breakthrough.
Career: Take a breather and a short break, give yourself 'me-time' your enthusiasm at work will be visible to one and all and your initiatives will pave the way for success in your professional field.
Love: In your partnerships, giving space to each other will give you rewards untold. If you are single, you will need to stop obsessing about your past or that one person in order to move on, before you abruptly call off a long-term relationship, see if you can repair things.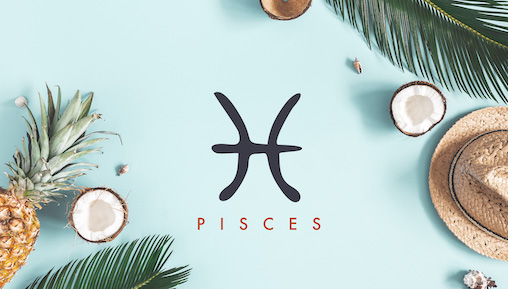 Pisces Tarot Card of the Month - The Hermit
September is the time for a deep-pore, deep tissue cleanse kind-of-month for you, dear Pisces. Declutter, reorganise and remove all things- both physical and mental things that can keep you from starting fresh and anew. With better organization, you'll open yourself up to more lucrative opportunities. Clean up your space and your schedule and go with the flow to pursue things that truly matter.
Career: You will have to keep a close eye and ear to pick up possible opportunities and avenues for your career to grow and prosper. Avoid being argumentative with colleagues and tread cautiously to embrace success.
Love: When it comes to relationships, pick your battles not everything is worth expending energy on. Think in terms of what you stand to gain versus the time and effort you would invest.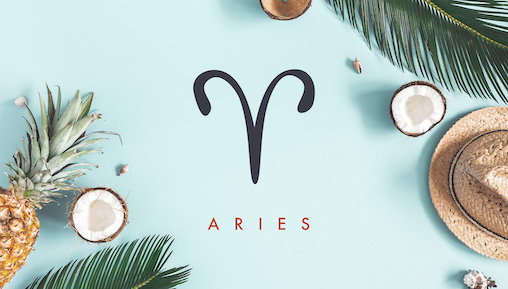 Aries Tarot Card of the Month - The Emperor
In a game of cards, how much do you want to reveal and how much would you keep close to your heart? Only you can decide when and how you want to show your aces, so to speak. If there's no compelling reason to show your hand this month then don't! You may trust your friends, but someone masquerading as a friend could be a wolf in sheep's clothing. Stay on your toes and keep your guard on.
Career: Your relationships with your seniors and your colleagues might tend to be a bit problematic this September. Achieving your career goals might be challenging, social contacts and family members will not be able to help you very much on career matters.
Love: Love will be in the air, this September dear Aries, open up about your deepest feelings and listen as your significant other does the same. The influence of the stars will make it livelier, love can be enhanced if you are more appreciative of the actions of your spouse.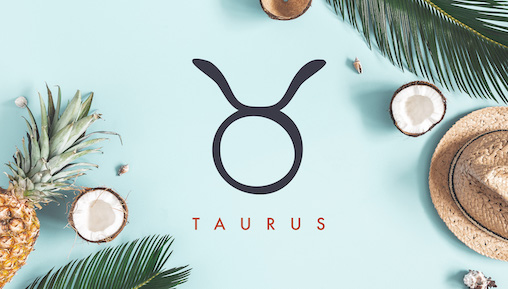 Taurus Tarot Card of the Month -  Seven of Coins Reversed
Taurus if you can during the month of September, do hang the 'do not disturb' sign on your mind as a daily reminder for yourself. This month will be filled with unwanted and even unnecessary distractions, if you experience an unexpected setback, don't panic. Channel anxious energy into a productive session instead. Creative thinking and mindful breathing will help you ace the month in no time.
Career: This month your career would move almost on autopilot mode, growth seems to happen almost automatically. You will have the support of seniors and associates.  People in creative fields such as fine arts and entertainment industries will do well.
Love: Indulge your partner with gifts and compliments, don't squeeze while doing something for them. Avoid flings or extra-marital affairs as there will be many opportunities. Singles will have no problem getting into relationships. But will be casual, and commitment will be lacking.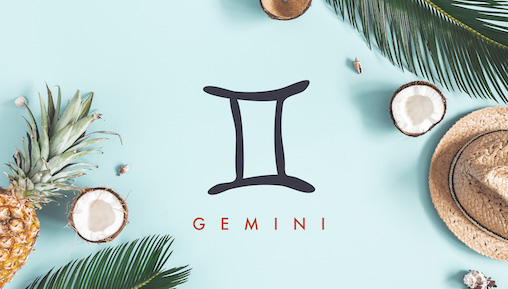 Gemini Tarot Card of the Month - The Wheel of Fortune
Has life not worked out the way you envisioned it, especially this year? Well, for starters you aren't alone, try something that you have not done before. Pick up a hobby or even a new career and give it a go. You might also have to deal with rivalry and jealousy from your siblings or close friends. Try to finetune and walk the line of balance.
Career: while throwing yourself at work can give you rewards and an escape route, you might be neglecting other areas of your life. Try to avoid partnerships or collaborations of any kind.
Love: Your social life will be bustling and busy this month, you will be able to benefit from your connections in all the other aspects of your life. You will also be able to prosper financially with their help.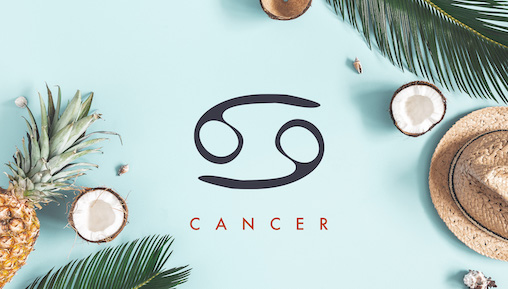 Cancer Tarot Card of the Month - Ace of Chalice
After the pandemic setback and slow down, dear Cancerian, you will be raring to go and to conquer your goals. Buckle up, giddy up, follow a schedule and get ready to match the dynamic energy of September.  Any medical issue you've been putting off may need to be addressed. Deal with any health matters directly and get them handled quickly. 
Career: You might feel like you are buried under a lot of work this month, be it emails or other stress of getting new clients, you will need to know the importance of delegating. Therefore, it is advised to be very careful while taking any decision related to starting a new business or changing your business. You can expect major upheavals and changes in your professional life, mixed results and sudden presentation of professional opportunities.
Love: Power struggles can cause havoc in any relationship. Don't make trivial fights into ego hassles as both your tempers and mood swings will be hard to manage. Reeling in rash impulses will be half the battle.
Leo Tarot Card of the Month - Four of Swords Reversed
Flattery, face it Leo is one of your weaker traits and September will be the month where you could get exploited because of this characteristic. You will need scathingly honest, loyal friends and family who aren't afraid to call you out when you've strayed from your original intentions.
Career: At work, your personal views might also land you in trouble; so avoid discussing them, focus only on your work and how to bring out the best in yourself. Stoked about a new assignment? With the stop-and-go energy at work here, force yourself to do some big-picture analysis before you dive in headfirst.
Love: Chances of your ex returning back to patch up with you might happen too, but deal with it with patience, try not to get emotional, or getting involved with them romantically. If married, spend time with your spouse, rekindle the essence of love and romance into your life.