Armed with an itinerary packed with romantic activities such as a candlelight dinner, gondola ride on the Swan River, a helicopter ride over the Perth City and even a couple's massage, will you manage to sweep your travel companion off their feet?
Here are our top 10 Perth-fect recommendations that are sure to make hearts meet!
1. Stay in Supreme Luxury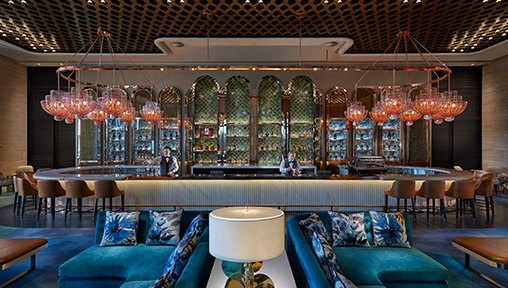 Crown Towers makes for a perfect love nest. Treat your love interest to a couple's massage at the Crown Spa, participate in a culinary experience by signing up for a Teppanyaki cooking class or simply relax and enjoy lazy moments together by the poolside.
2. Take a Helicopter Ride to a Beautiful Island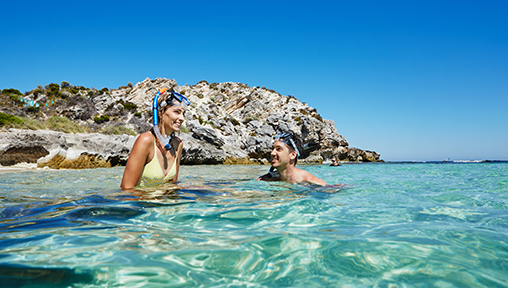 Nothing spells romance like soaking in the beautiful aerial views of Perth's city-scape as you take a short helicopter ride to Rottnest Island. Explore the island's secluded bays and beaches, and don't forget to meet the island's ever-smiling residents Quokkas – a selfie with them is a must!
3. Romance is in the Air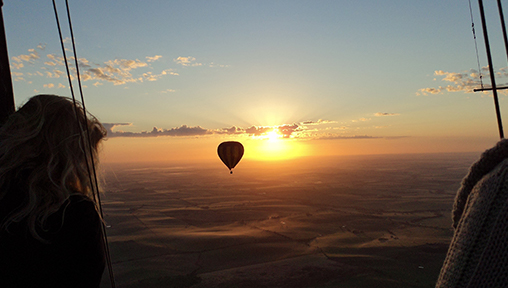 The Avon Valley in Perth is the ultimate place to experience the enchantment of hot air ballooning. Soak in the beautiful landscape, with its rolling hills, lush green fields, and meandering streams. Catch the sunset and find the perfect moment to confess your heart's desire.
4. Gondola Ride on the Swan River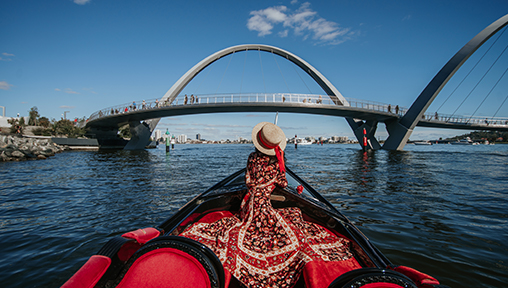 If heights are not for you, experience the magic of Venice on the Swan River with an enchanting gondola ride instead. To up the romance factor, opt for the one hour sunset cruise and gaze into each other's eyes as the sun sets and the city lights come on.
5. Wine and Dine in Swan Valley
Swan Valley is also home to world-class wineries, boutique breweries, distilleries and countless gourmet artisan goods. Check out Sandalford Swan Valley Estate which is located in the heart of Swan Valley, and spend the day immersed in a winery tour. If you are feeling lucky, walk hand-in-hand through the vineyards.
6. Explore Nature and Wildlife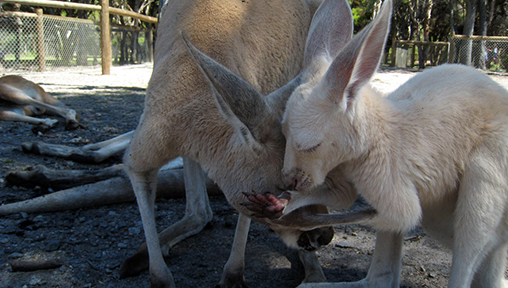 Show off your nurturing side and visit Western Australia's Caversham Wildlife Park. Get up close with native animals such as Koalas and Kangaroos in their natural habitat and enjoy each other's company as you explore the parkland.
7. Create Insta-worthy Moments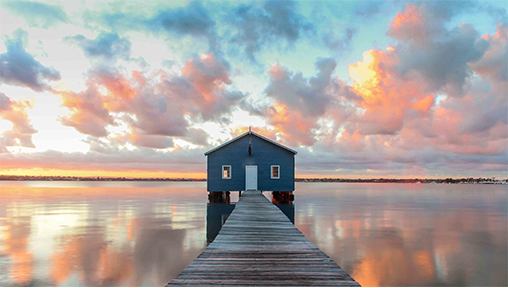 A must-see in Perth, the Crawley Edge Boatshed (commonly known as the Blue Boat House) is famous for being a romantic spot to take photos with your beloved. Capture photos of your romantic getaway here to preserve the precious memories!
8. Fall in Love Amidst Nature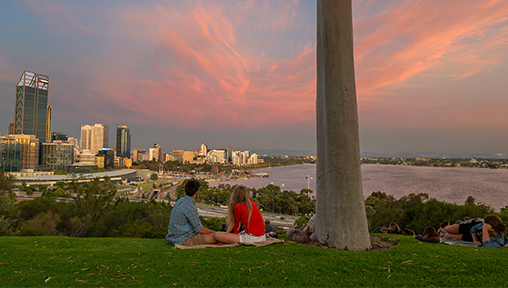 Take a stroll in Perth's natural heartland, Kings Park and Botanic Garden where you can walk around the treetops. Want to make the experience more romantic? Surprise your partner with an intimate picnic and enjoy spectacular views of the Perth City and the Swan River.
9. Cottesloe Beach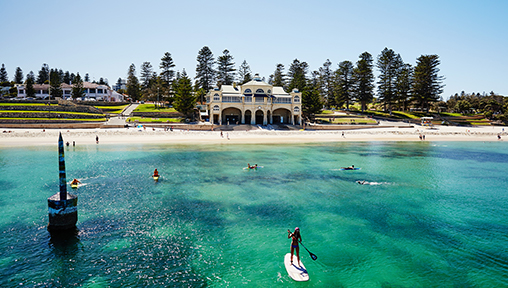 Located just a 30 minutes' drive away from the city is Cottesloe beach, home to one of
Australia's most iconic beachfront pubs. Revel in the unspoilt stretch of white sand backed by pristine water, perfect for swimming, snorkeling, and dolphin-spotting.
10. Perth-fect Dates for Food Lovers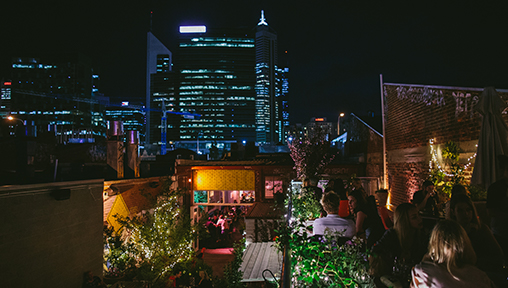 Perth has amazing new dining options and a vibrant nightlife, with new bars and restaurants popping up in all corners of the city. Our top picks would be the Shadow Wine Bar & Dining Room for great wines and modern-Australia dining, and The Standard Beer Garden & Kitchen for a refreshing mix of breezy cool and easy fun – perfect for date nights!
Discover more about Western Australia and fly to Perth on Scoot with 3 flights a week.