Let's start the month of October with the magical combination of sun signs and tarot cards. This mystic pairing will give you a sneak peek of what's in store for you; let the intuition of the cards draw you in and show you the way.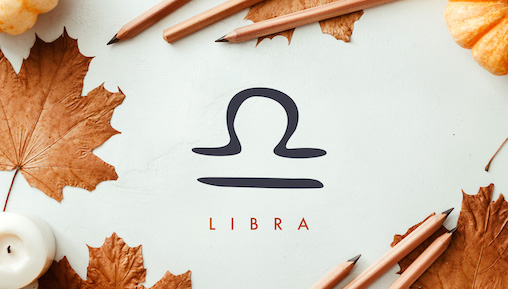 Libra Tarot Card of the Month - Two of Wands
How can you improve your life to become the best version of yourself? What would you differently to recharge those drained batteries? Would you consider introspection, release, closure and, if you do your inner work, healing. Cut, organise and eliminate and if you need a few sessions with a coach, therapist or healer, consider that investment, not an expense.
Career: When it comes to your workplace, remember to draw clear and firm boundaries. You may feel that a colleague may want too much information or may get a bit too personal than required. Delegate duties to capable and reliable people. Trying to do it all yourself will be a recipe for major burnout.
Love: You might feel that your partner will be limiting your growth or holding you back, there might be resentment building. You can try to compromise, but you'll only end up short-changing your natural gifts. Maybe parting ways, at times is not all that bad.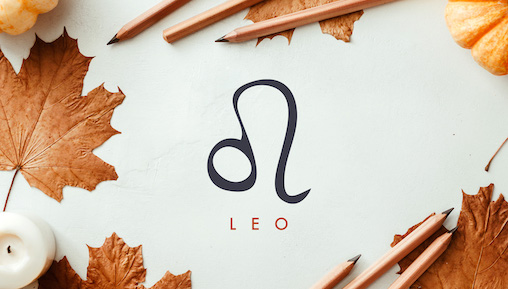 Leo Tarot Card of the Month - Temperance
Comparing and competing with yourself will definitely prove to be beneficial and productive. Watch out for pettiness and be careful not to get caught up obsessing over the small stuff. Your friends and your family can be nitpicky and critical now, and your own micromanaging tendencies could flare. Though it may topple your PR-friendly public image, it's a necessary risk to take to stand up for yourself.
Career: This October, at work you will need to ask all your questions, conduct due diligence and be as thorough as possible, comb over everything with a keen eye before you send it out. This is regarding emails and official documents as well.
Love: The right words at the right time can save the relationship and make it more pleasant. Grow up, apologise and 'Thank you' when you need to and don't expect your partner to be the one to make amends always.  If you are single, you will be fatally attracted to someone in your social circle.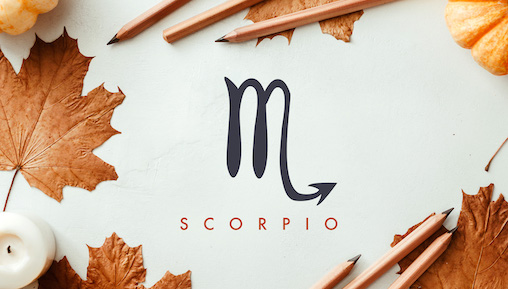 Scorpio Tarot Card of the Month -  Seven of Swords
You will be getting into a lot of clashes, both professionally and personally. If you've been mulling a major decision, possibly about a friendship or a move to a new neighbourhood, you'll be able to make concrete plans in the coming few months. Communication could get a bit tricky during this October, so avoid any super-sensitive conversations until the end of this month.
Career: Try to keep your temper under control, and not take everything that others say to heart too much. Sudden reversals can happen now. This is not an indicator that you need to panic. If you find your job too stressful or hate your job, you will need to see and understand what makes you happy.
Love: Even the best relationship needs work, Work through this. Luxury is a weakness for your signs, and you love to indulge. You may need to take courses on money management together, or team up to make a fortune so you never have to worry about it.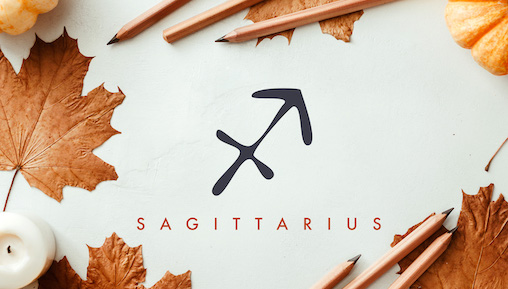 Sagittarius Tarot Card of the Month - Five of Pentacles
If you are looking for a way to make October a better for yourself, then make sure that you don't get sucked in with division, drama, and the ways of the past. Keep yourself grounded and aligned with your highest and truest self. When hard choices must be made it's important to maintain your concentration and focus. Your stars also signal that this month you will find it easier to make hard choices.
Career: Try a new perspective at work, the way you see problems or people at work, have a broader viewpoint and see how things would change. Enjoy the assertiveness and confidence that this new outlook would bring, forge ahead and do what you know is best. 
Love: This October when it comes to love, before arguing with your partner, give yourself a moment to decompress and step away from the situation. Then, you can decide how to proceed and see if it's worth fighting. Chances are, it might not be. Adapt and apply the saying- be the change you want to see in your partner. It will keep you together for lifetimes.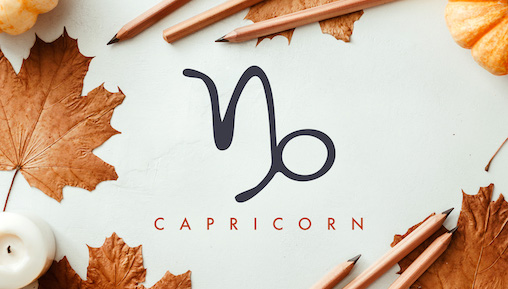 Capricorn Tarot Card of the Month - The High Priestess
October will be bringing balance and restoration to your minds and energy, this new month will gifts you the opportunity to make changes in your life. You can start new intentions and make decisions that will impact your life for months to come. Acknowledge the way you feel and use your emotions to help you make a plan of action that works and is right for you.
Career: New creative projects and promising professional relationships will come your way, as well as peace of mind. You will be able to bring out your full potential at work this month. Be humble and share credit with your teammates.
Love: You seem to want to socialise but you feel your heart isn't upto it. The important thing is to remember that it's almost impossible to meet the 'perfect' one. Given enough time and nurturing you can build the perfect relationship. If you can avoid these pitfalls, love should go well.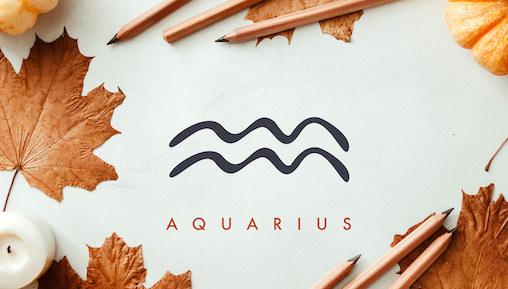 Aquarius Tarot Card of the Month - Page of Cups
Energetically, you will have an intense month this October but don't get all tensed up. This shift in your energy will prove to beneficial to heart parts of you that you have ignored and overlooked.  During this heart-warming cycle, you would do best to allow yourself to explore your inner needs so that you can nurture yourself and others in a healthy, growth-oriented manner.
Career: When it comes to work, things and opportunity will be moving forward in an upward direction. You're getting ready for a new career push. This will happen in with your finances too.  Don't forget to catch up on your rest.
Love: You will find out that making a commitment and sticking to it would not really be your cup of tea after all. If you do have second thoughts, it is better to be honest and to come clean. If single, keep things casual and non-committal this month.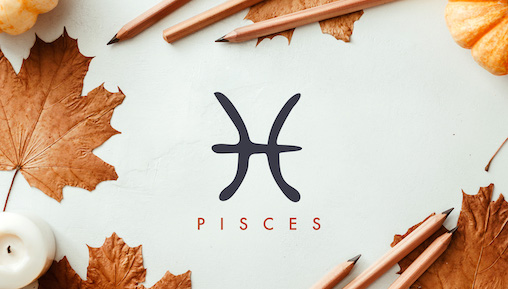 Pisces Tarot Card of the Month - Three of Cups
October, for you dear Pisceans will prove to be a very playful and fun period of the year. You will be inspired both creatively and emotionally, after a period of self-protectiveness, you will be more spontaneous and more willing to take risks. Show off your best colours, you want others to take notice, and you are more sensitive to whether people appreciate you.
Career: This month will bring you opportunities to upgrade, improve, and innovate. You can be a motivating force to your team and your juniors, you will be more centred and it seems to be a good month to build your confidence. Relaxing, recreational activities can be a little therapeutic now.
Love: Anger and a lot of pent up resentment will show up this month, especially in long term committed relationships. You may also have to suffer rude or inappropriate conduct from your partner. But don't give up, try to understand and handle things more maturely. Singles are likely going to fall in love, unexpectedly.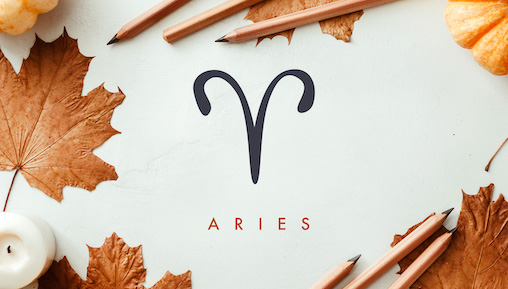 Aries Tarot Card of the Month - Knight of Swords
October will be a month filled with opportunities and advantages for Aries. This month you will also realize your own hidden talents and will enjoy pushing yourself out of your comfort zone. Whatever be the obstacles that come your way, you may overcome them with a smile and emerge victorious.
Career: There may be growth in your vocation, and you may hope for a job promotion or pay rise. Get in touch with your mentor or find yourself a career counsel, someone who can guide you towards mapping a better career growth.
Love: Unclarity and confusion seem to be the hallmark for love this October. This may come in the way of enjoying a harmonious relationship with your partner. Try talking to your partner, you might be surprised how a new perspective may help things come unclear.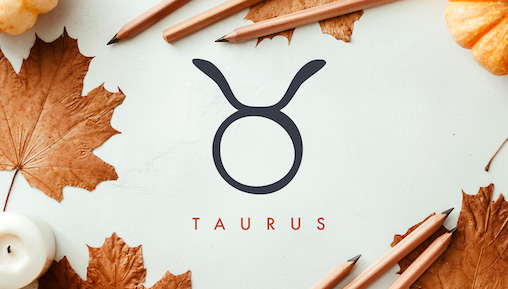 Taurus Tarot Card of the Month - Ten of Pentacles
As October begins it will feel like a slow burn, staring almost uneventful, you will need to focus and bring your attention to what's happening or even changing in the background. This slow and steady pace will serve you well. The past few months events may have made you ready to welcome structure to your life. Adopt a more measured approach instead of forcing things.
Career: This month, your ambitious endeavours will regain momentum, and you'll be ready to get back out there again. Don't forget to nurture the people who've been supporting you all along. Ping old clients and colleagues to see if your services are needed, be proactive, not pushy.
Love: Has there been a passionate interest that's been simmering for a while? It could reach a tipping point this October. If you are in a commitment, this can mean trouble, make sure that you choose wisely. If single, just allow a new divine connection to bloom and quit worrying whether it makes sense in the real world.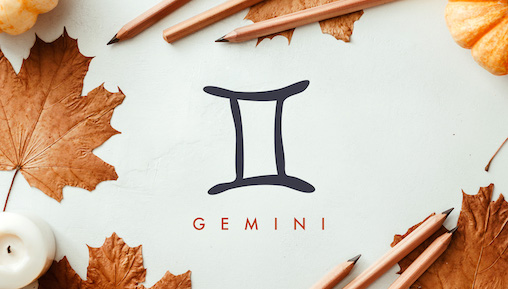 Gemini Tarot Card of the Month - Four of Wands
October will see you in high spirits and great energy levels, you will need to be mindful of not wasting this Month on trivial issues.  Anything that holds you back or down right now will have no place in your life—and you won't have any patience for people who say one thing and do another, And while you're at it, learn to be a strong advocate for yourself. Use the productive energy to get your plans into action.
Career: Your social life will have a positive influence on your work life. So fling open your doors for dinner parties and raise a toast to success. Make connections and network with the big wigs and the influential people in your industry. 
Love: Both partners must learn when to let go of grudges since both of you can be passive-aggressive and play the victim when your feelings are hurt. Take it as an opportunity for honest and direct conversations.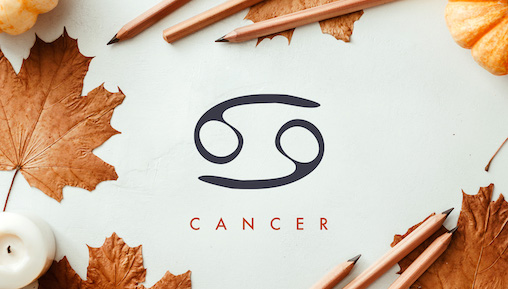 Cancer Tarot Card of the Month - Queen of Cups
Follow that hunch, trust your gut and sign up for experiences that force you to get out of your comfort zone every once in a while. October can be a month of discovery, both internally and externally. Take a few well-calculated risks and you will push yourself into a new, exciting chapter. Embrace yourself for the new energy that your stars will bring in for you.
Career: You may have to wear a lot of hats at your workplace, are you ready to take on some leadership? It's full steam ahead for you this month, your approach and problem-solving skills will be appreciated and taken note of by your seniors. Make sure you use your creative and innovative ideas to get the job done.
Love: You will enjoy domestic bliss, learn and share something new about each other to keep the interest in the relationship going. If looking for new love, October seems to be the month to have it all – new romances, meeting other singles with similar interests. Even online chance meeting can bloom into promising beginnings.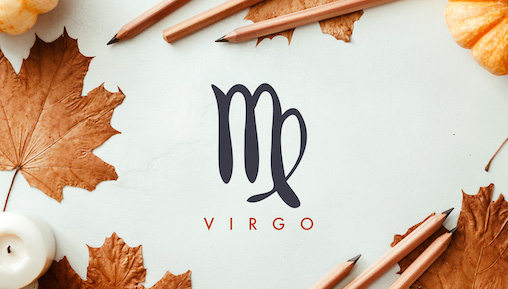 Virgo Tarot Card of the Month - Eight of Swords
Finances and how can you make them better? Would an e-commerce side hustle lead to financial freedom? Tighten up your budget and make sure you have your financial affairs in order to avoid added stress. Could this also be a time to change your mindset? A new attitude can transform your experience, or at least help you see different options. This month seems to be all about dollar and cents.
Career: Planning to launch your website or anything exciting in the digital space? This October will prove to be the ideal time to do so. Prepare to put your plans into action and don't procrastinate, get right into it and get the job done.
Love: You will have to take responsibility for your own happiness, don't expect your partner to figure out what makes you happy. Don't say you want something, then refuse to be happy when your partner provides it. Gratitude, for the things you have and don't have, let that attitude guide your relationship.