Let's start the month of November with the magical combination of sun signs and tarot cards. This mystic pairing will give you a sneak peek of what's in store for you; let the intuition of the cards draw you in and show you the way.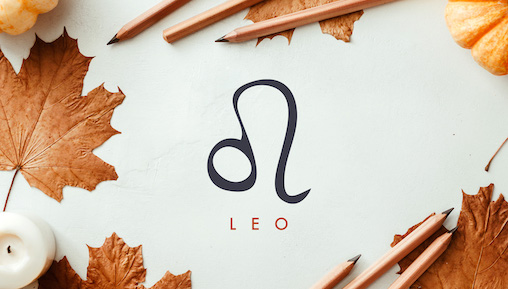 Leo Tarot Card of the Month - Seven of Wands
November will be a month of waiting, it will be up to you Leo on how you spend your time while you wait. Will it be a period of anxiety or will you accept the testing time with grace? You should also pay more attention to your family and your loved ones. This month will bring a powerful mental energy and so you will feel a lot of motivation, get brand new ideas and more opportunities to be more progressively.
Career: This November will be very potent energy for your career, your counsel will be sort and your opinion will be asked. Take advantage of the month and try not to be distracted.
Love: In a partnership, you'll need to be extremely self-aware and conscious of your personal power. If you can avoid arousing the sleeping dragon in each other, there's plenty to celebrate. If single, maybe you need to take things to a whole new level, to be more responsible in love and to no longer fear anything.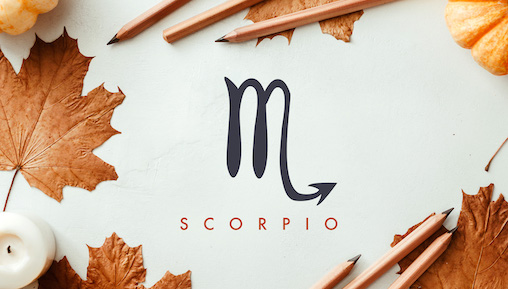 Scorpio Tarot Card of the Month - Justice
You will need to make yourself and your well-being a priority this November. Power down into rejuvenation mode and recharge your batteries. This is a time to focus on tying up loose ends rather than starting anything new. Wanting to take care of everything on your own will not bring you any good. You will need to learn that you need to receive before you can give, be it your time, money or resources. If you're dealing with a health issue, get all the facts and seek a few opinions before choosing a course of treatment.
Career: Pull in favours if you need to and don't leave any stone unturned to finish your projects within the given deadlines. Dumping your stress on the rest of the team is unlikely to improve anyone's performance, including yours.
Love: Are you taking more than you are offering in your partnership? sound the call for couples' pampering and book a staycation and surprise your partner. If you have a crush on someone, this Month might give you a chance to express your feelings.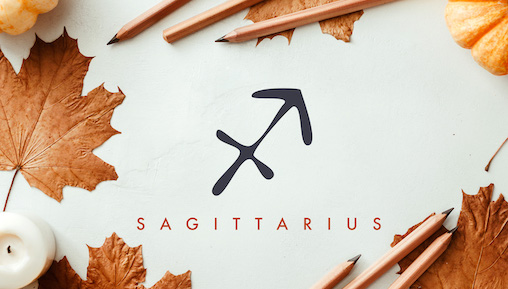 Sagittarius Tarot Card of the Month - Knight of Pentacles
The ball of energy that you are, you must be rearing to go and achieve all that you set out for yourself. But do remember that success takes time, you might be great at starting projects but might get impatient if things take time. Avoid being anxious and just envision yourself achieving what you want. . You will have the ability to remain committed and to give your best to the people and goals that you love.
Career: When it comes to work, this November lay low until the end of the month. Do some work behind the scenes, finish half-done projects and reconnect with ex-colleagues. You'll have a clean slate next month, then you can really power ahead.
Love: Feeling a flirty vibe at your office? Mixing work and pleasure might not go too well for you. As this fiery romance may rapidly become settled, but they should have a lot of fun while the craziness lasts. If committed, let your partner know how happy you are to have them in your life.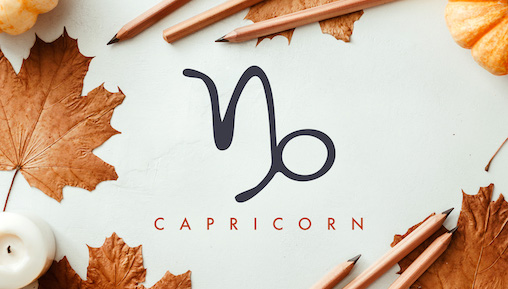 Capricorn Tarot Card of the Month - Two of Swords
November is going to spin you furiously with exciting energy, this month will be your moment to bring things to fruition. It's also a great month for pitches and meetings. As you go out to conquer the world, dress for success and wear your reassuring smile. Be protective about your boundaries and if anyone dares to challenge you, don't attempt to fight fire with fire; just calmly inform them you'll get back to them when you're ready.
Career: This November, your career will benefit immensely with a mentor or coach. Yow will need to take your career to the next level by strategizing and chalking goals. Thinking of pivoting to greater heights then set sights on a long-term trajectory and start planning.
Love: The more transparent you are with your desires and intentions, the better you will be able to bond with your partner. It's time to shake off any inhibitions and let yourself play. Single? Toss out the old dating paradigms and write your own rules!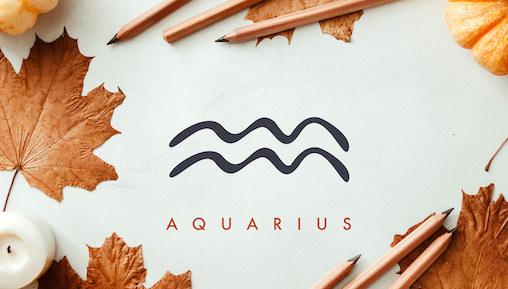 Aquarius Tarot Card of the Month - The Wheel
Aquarius, you might be feeling a lot more rebellious this November, your own urge to break free from restrictions could tempt you to hit a party and flout the rules. Use this energy to think and form out of the box solutions for challenges you may face. Shake off any inhibitions and let yourself play.
Career: Are you and your teammates on the same page or are things lost in translation? You might have to keep repeating or revising projects and it might feel like a waste of your time and effort. Do whatever you can to make sure everyone is clear on their goals and roles.
Love: Your romantic life would get a boost by your stars this month, you will get lucky in love and even get stuck by cupid. If married,  there may be family pressure, or you might just be feeling claustrophobic at home, unable to shake heavy, stagnant emotions.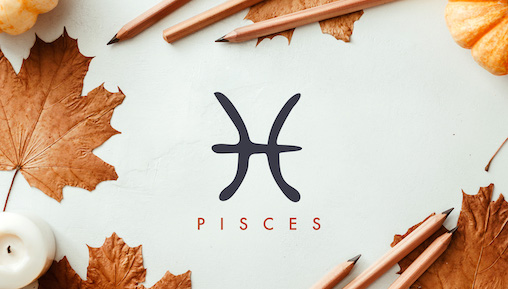 Pisces Tarot Card of the Month - Eight of Wands
You need to be sharp, alert and keep your nose to the grindstone this November. You will need to check everything with a rigorous eye, all areas of your life would improve immensely with your focus. If possible, put negotiations on hold, not only will you see the situation clearly, but people won't take your direct communication style quite so personally.
Career: Are your ambitions and your dreams aligned? Are you too caught up with the daily grind that you have put what your heart desires somewhere far behind? Try and look at how you can balance your heart and your head when it comes to work.
Love: When it comes to relationships, this month definitely look at the bigger picture. Don't let temper tantrums or ego clashes ruin a good thing. Avoid getting sucked into family dramas or playing saviour for a relative at the expense of your own goals.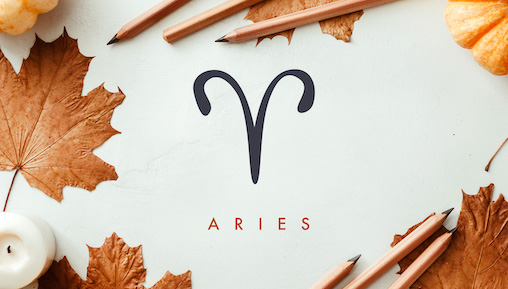 Aries Tarot Card of the Month - Six of Swords
This month would prove to be a bit uneventful or even boring, but this can prove to work to your advantage. Use this opportunity to recuperate or to plan your next course of action and goals. Try to avoid any ego clashes with your family and friends, don't get into anyone else's fight or disagreements, stay neutral and don't take sides.
Career: November will prove to be an excellent month for career advancement and growth, you will feel like opportunities and project will come your way very easily. The manner in which you handle your juniors and subordinates would enable you to get the maximum from your team.
Love: Those married will be able to celebrate and enjoy their bond and the warmth of family life. You can look forward to celebrating an auspicious event in the family with much fun and merriment. If single, you will need to ask whether your partner wants to keep things casual.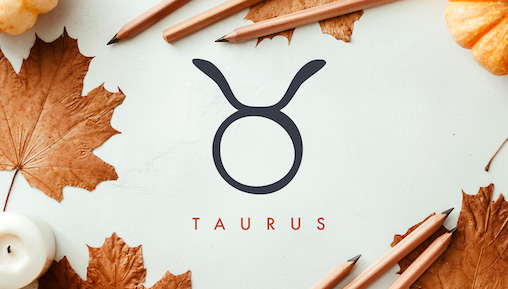 Taurus Tarot Card of the Month - Ace of Pentacles
November will prove to be a month of new ideas, new opportunities, new love and new people. This month you will also benefit a lot from intellectual and motivational energy. The one thing that you would need to remember is that the better you budget, the better you are going to sleep at night. If someone wants to lend you a helping hand, graciously accept.
Career: Hard work and prudence will serve you well at work, this month chances are you would be busy at work but it would be productive. Don't get into any kind of confrontation as you might not get a resolution. Be committed to your project and focus on deadlines.
Love: Possessiveness will only spoil any relationship and the tighter your grip the weaker your relationship. If you feel a commitment will threaten your independence, then rethink whether you want the partnership.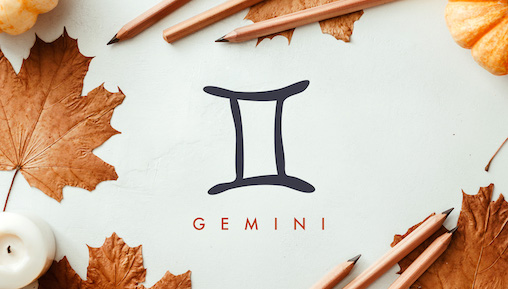 Gemini Tarot Card of the Month - The Star
The potential of this month will be very potent, you will need to decide how you want to use this energy to bring out the best you have to offer. Don't feel unsettled that things are happening unexpectedly, remain flexible and adapt. Your social circle will play a significant part in your growth and success. At the same time, don't take difficulties too seriously and solve them from a distance.
Career: Don't be impulsive or take hasty decisions regarding your work this November, you will hear good news about new projects or promotion. Keep your emails short and to the point, don't miss any official meetings be it virtual or in person.
Love: Keep a mindful watch on what you say to your partner, no matter how angry or justified you feel, you should also avoid outbursts if you don't want to regret later. If single, don't make promises you don't intend to keep.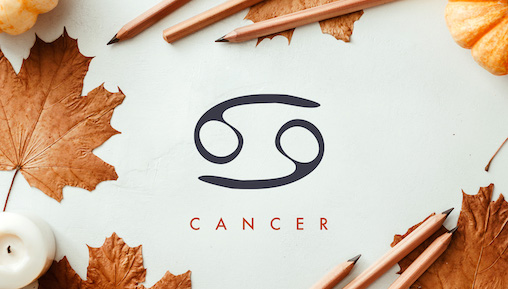 Cancer Tarot Card of the Month - 6 of Cups
November for you dear Cancer will feel like nostalgia, a lot of people and experiences from your past will keep making an appearance this month. Your self-confidence and conviction return with ferocity. Drama on the home front may erupt, or someone's emotionally manipulative tactics might really get under your skin. Try not to fall for the guilt trip. Being more open-minded and inventive, they will innovate and come with all sort of solutions to problems at work too.
Career: Get creative and think out of the box to solve any challenges or obstacles you might have at work, this November. Being more open-minded and inventive will help you and your team. If you are looking for a new job, you will get some positive news soon.
Love: Be more open to your partner, this will help improve the bond and the connection between partners. This month you will also feel the need to discuss deep subjects and to listen more to each other.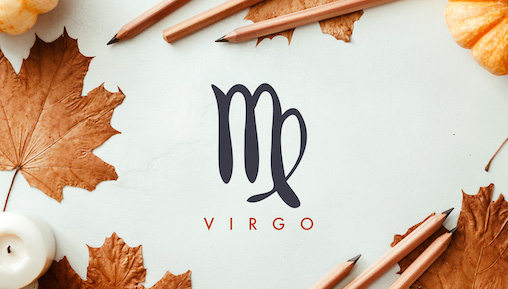 Virgo Tarot Card of the Month - King of Swords
Dear Virgo, this month will bring in a major shift in almost all the aspects of your life. You may also have to deal with people or emotions that have been upsetting or that you have been avoiding. Not speaking about these feelings or to the people who have upset you is only going to make matter worse Now's your chance to clear the air and get it in the open—just be careful not to lose the moment's impact by impulsively throwing blame. Take responsibility for your part of any misunderstandings or wayward dynamics and clear the trail for forward momentum.
Career: Be mindful and watchful while socialising at work this month, you might be put in a soft spot or asked to pick sides. Both scenarios would not work well for you.
Love: It's like your heart is going to speak for you, and you'll also be welcoming all your feeling and needs, becoming more aware of how rich you are inside. All in all, a very romantic month awaits you, whether you are attached or single.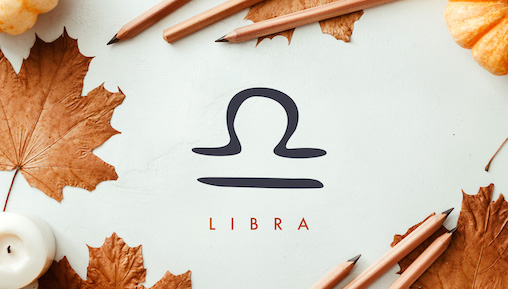 Libra Tarot Card of the Month - Five of Wands
Faith and trust can move mountains, you will be surprised by what you can be granted from the universe as a result of your unfiltered honesty. Trust that your visions will come true if you feel like you've slipped out of the limelight or lost touch with your passions, this is your cue to step up and shine. Just remember that you can't win over everyone, nor should you want to. By being transparent, however, you can earn lifelong fans, supporters and clients.
Career: It's definitely a month to balance your priorities at work, see what you will need to get to on an urgent basis. You might also find that you would need to pay more attention to work.
Love: You will try many things this November to keep your relationship fresh and exciting. If single, keep your sense of humour and then you can build a lasting romantic connection.