Let's start the month of July with the magical combination of sun signs and tarot cards. Tarot Mamta from Tarot in Singapore shares with us the mystic pairing to give you a sneak peek of what's in store for you; let the intuition of the cards draw you in and show you the way.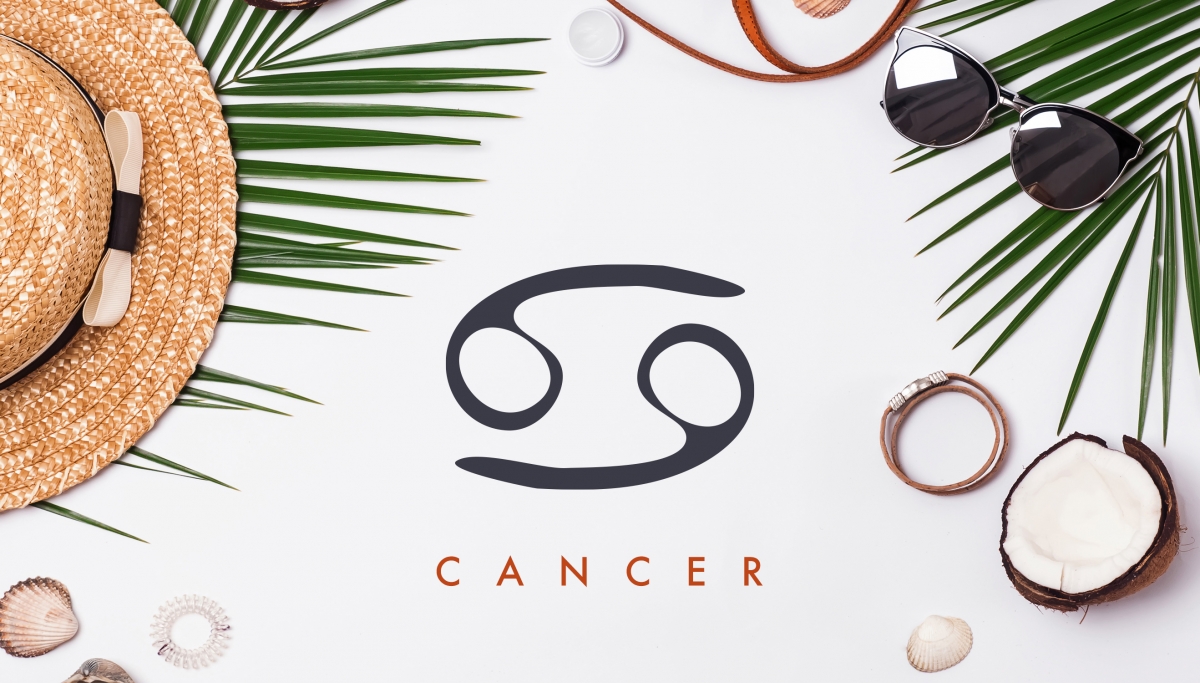 Cancer Tarot Card of the Month - Hanged Man
No matter how you look at it, July will be a month where you would have to accept a loss for the greater good. This often requires the sacrifice of people and things that we would rather hold on to. It is time to rid yourself of any toxic connections and only focus on the ones that give you peace and joy. On an energetic level, you will feel the intense power of the planets, the incentive of this cosmic occurrence is to bring home the lesson that if you can let go of the past and start fresh, the present moment can be truly magical. 
Career: If things take longer than expected to turn a profit or your financial stability seems to be on shaky ground, hold fast. Things will improve eventually if you continue to give consistent effort. Promotions, pay rises would most probably be put on hold.
Love: Intimacy is when you share your deepest thoughts and encourage your significant other to do the same. When it comes to couples with issues, empathic and emotion-filled communication can help the relationship.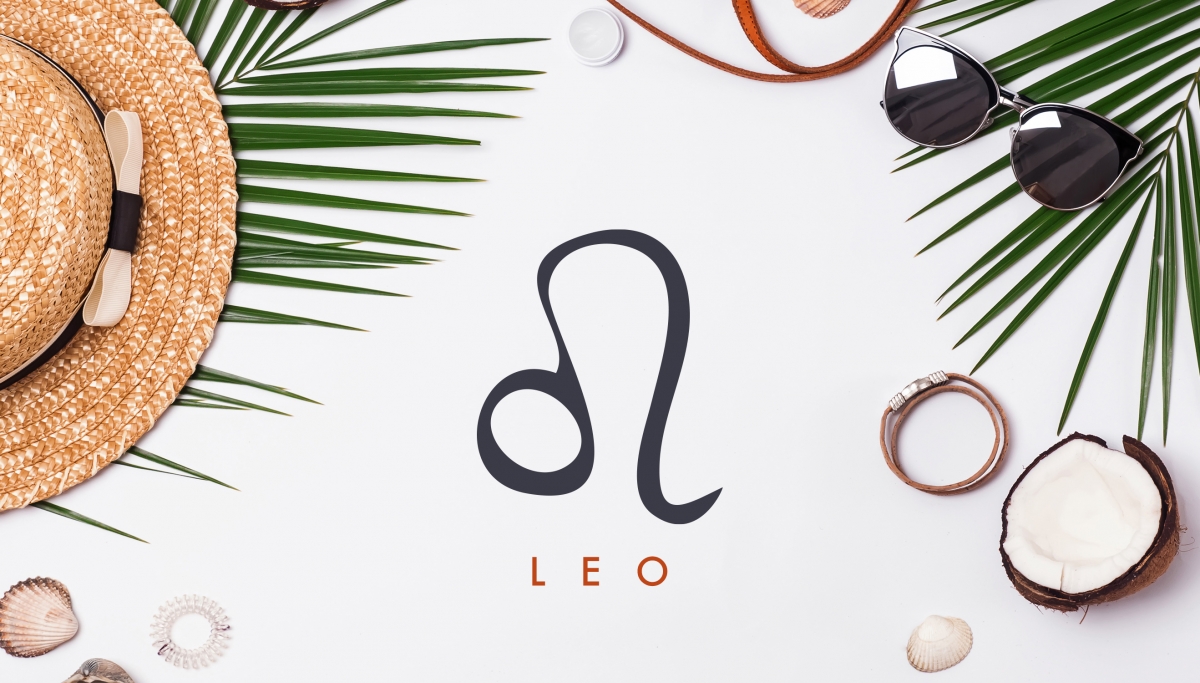 Leo Tarot Card of the Month - Ace of Pentacles
July will be a good month to trust your intuition and depend on your gut impulses, especially when you feel the truth may be cloudy or uncertain. Many times, friends might not have your best interests at heart, you will need to look closer and investigate. This month will shower you with blessings and gifts that are yours for the taking if you are willing to reach out to receive.
Career: If you want to get into business with your friends, you should be careful even if you've worked with them before. If you have been overspending, pouring money into risky investments, or have slacked upon saving, pump your brakes.
Love: An ex can become a very good friend and re-establish the connection. If single, this card usually represents a new love and a fresh start with a person that will provide stability.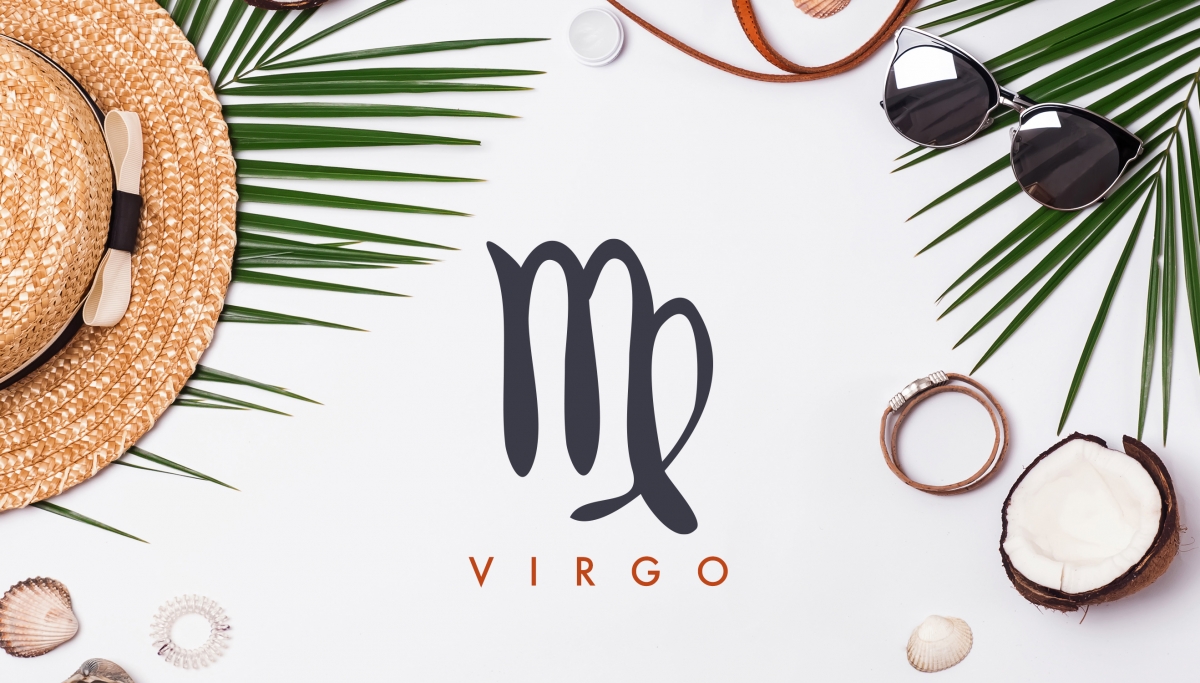 Virgo Tarot Card of the Month - The Death
Make friends with change by embracing it and going with the flow, think of creative and constructive ways of handling stress and pressure. Get active, hit the gym, try kickboxing or a relaxing swim. At times, starting over is the best thing that can happen, you might be more appreciative of what you've got and may not be in the mood to complain. This attitude or gratitude will make July a happier month. 
Career: It is time to revise your plans and to make new plans as far as your career is concerned. It would also be useful to resume some older ideas and projects because during this July you have the inspiration you need in order to put into motion what you've been postponing up to now.
Love: Relationship changes are imminent. Many times, this signifies a break-up or divorce. Even if you stay together, things will not stay the same. You might be bothered by older afflictions flaring up.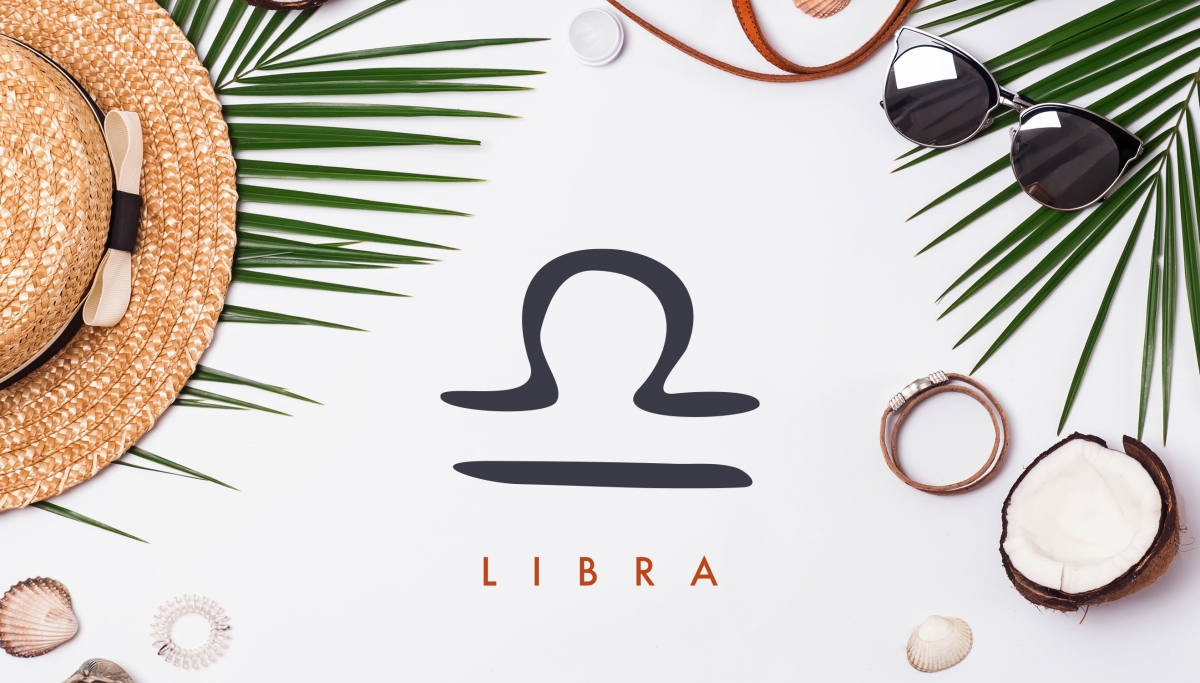 Libra Tarot Card of the Month - Nine of Cups
For the month of July, the card is a good indication that you will be successful in whatever you focus on with positive intention. What would you do if you knew you couldn't fail? This card urges you to do just that. Now,  more than ever we are being cosmically pushed to make choices in our lives.  The past few months, you have overcome many obstacles and discouragements along the way, and your hard work is about to pay off.
Career: This month, your lucky stars will be smiling down at you. This may come in the form of a raise, promotion, new contract, business venture, or investment payoff; soak it up, you deserve it.
Love: You and your partner will spend time and energy to build a strong and solid foundation to stand on, and your work shows through. The passion you have for one another will be at an all-time high. If you have been considering getting engaged or married, now is a great time to do so.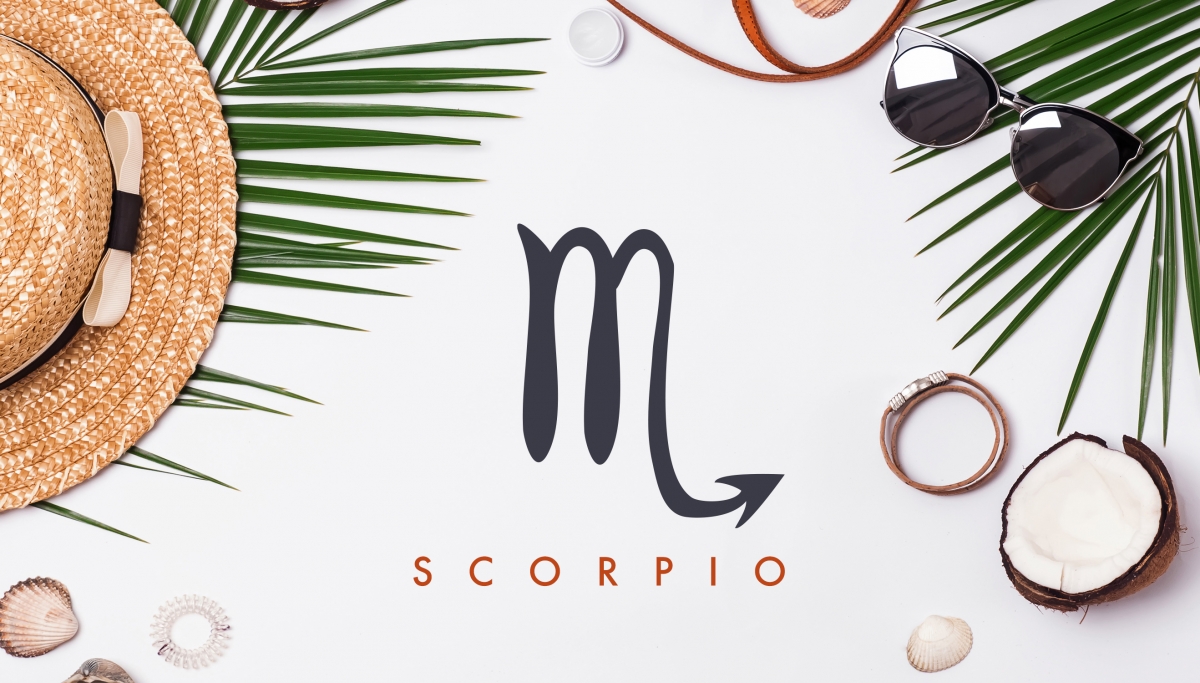 Scorpio Tarot Card of the Month - The Strength Reversed
This month, the tarot card says that you will have all of the ingredients you need to create the perfect recipe for success for yourself. Old habits, old patterns and old tricks will not hold power anymore. As a result, you will have a different relationship with the past and a better understanding of where you are headed towards, only if we are open to growth and change.
Career: If you're wanting a raise at work, hope to grow relationships with colleagues, or get a new contract, you'll need to show that you're confident and in control. You could initiate a sincere and open discussion with your team during which you could communicate your thoughts in a constructive manner and listen to what others have to say too.
Love: This month your test of love will come through your ability to accept others as they are, practice patience, and demonstrate the strength of love. Find ways to open your heart even more especially if you are single and looking to find a fulfilling relationship.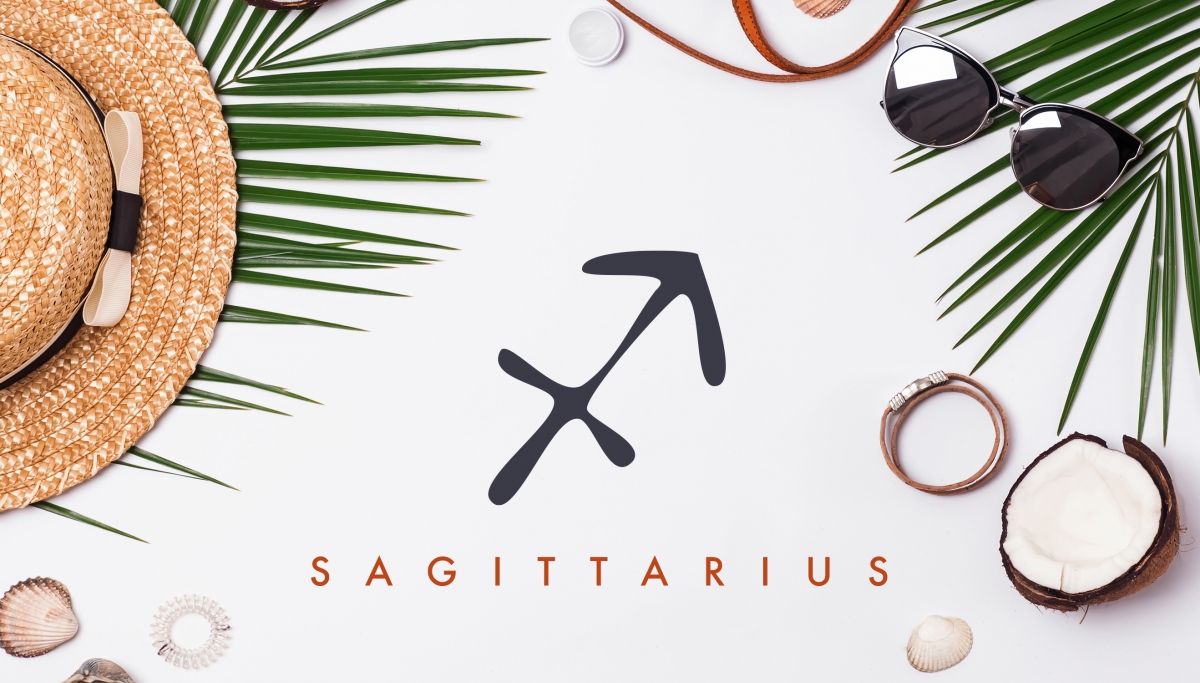 Sagittarius Tarot Card of the Month - Three of Swords
July will place you in the driver seat of your life and every aspect, pay close attention to detail and study all contracts thoroughly before committing to anything. This month, you may feel drawn to a family you've lost touch with, acknowledge lessons from the past will allow you to never make the same mistakes again. While this may cause you to guard your heart with lock and key, you'll be able to make informed decisions about the present and future. 
Career: This month you will need to take the initiative to clear things at work. Don't expect things to fall into place magically. It will be time to revise certain contracts or collaborations, ties to suppliers, terms of some businesses, your employment contract and so on. 
Love: Love will be very touchy this July,  whether you're married or just in an unofficial relationship or single. You will need to be accommodative of your partner's needs and wants. You might have the nagging feeling that no matter what you do, you just don't seem to get it right.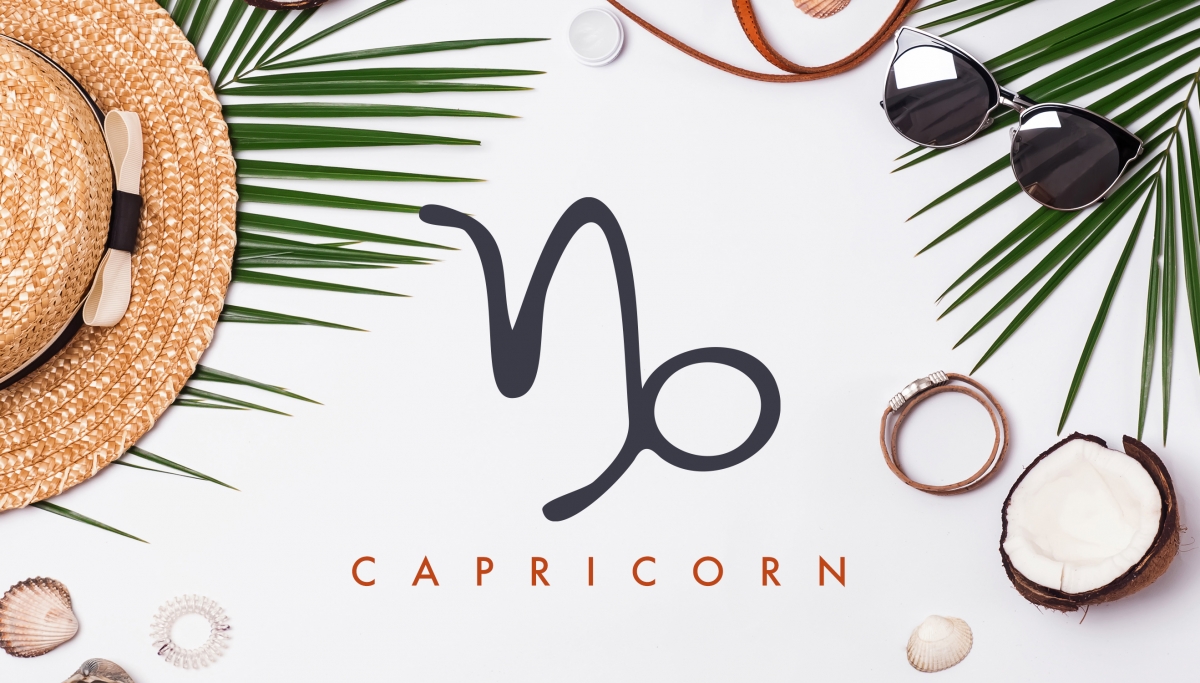 Capricorn Tarot Card of the Month - The Emperor
This month you will have to look after your health, that should be your main focus and that utmost care should be taken of the body. You will have to make sure that you keep a creative hobby or indulge in any kind of sport that you like, to keep yourself active, fresh and healthy. Work on shifting your perspective on things and with this comes clarity- a new way to see through the veil of self-doubt, pain, and trauma. Confront your feelings and ask how they can help- if you don't want to do that, don't worry.
Career: July promises a good month for career, just be mindful of what you say and how you talk to your superiors. If you're ready to put in the effort and show restraint, you stand to gain from partnerships or some collaboration that was put on hold in the past for whatever reason.
Love: If you are single, cupid will find his way to make you fall head over heels. No matter how perfect it might seem, don't rush into moving in or tying the knot just as yet. Even the most perfect partnership can be ruined when it comes to money, have the 'money talk' with your partner this month.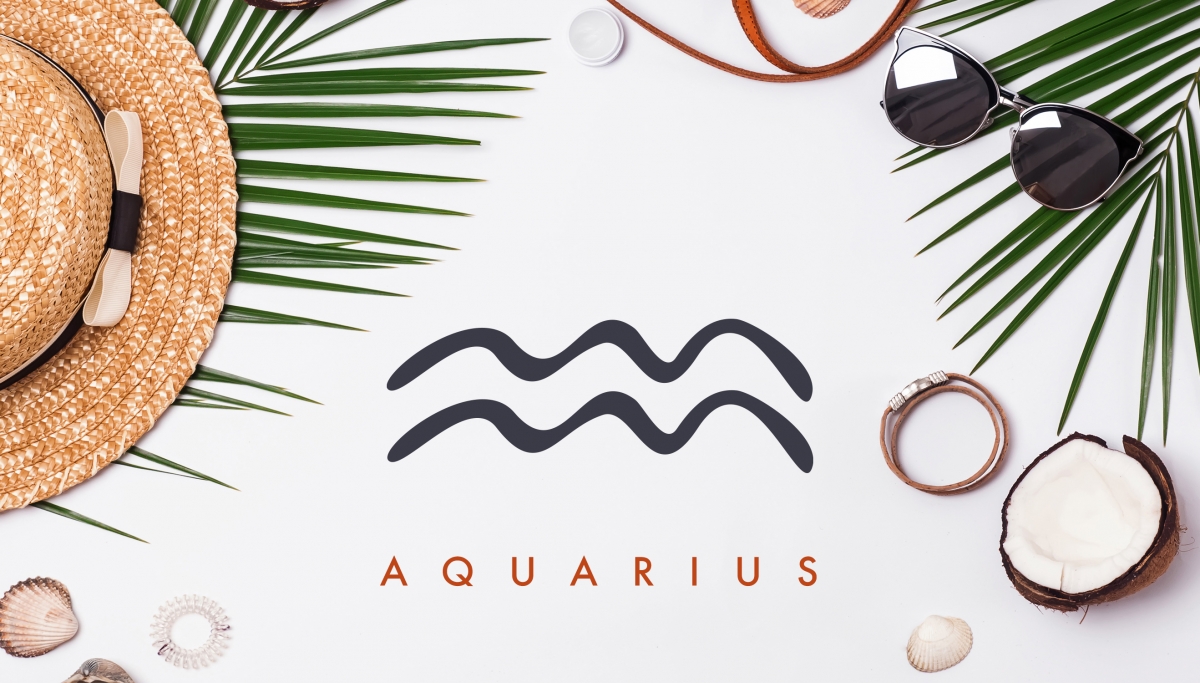 Aquarius Tarot Card of the Month - Five of Cups
The planets in July might not put you in a very chatty mood but talking about your feelings is absolutely necessary. This month is going to be an intense jolt of energy that stimulates you to take action around what you care about and want to nurture. Financially, your stars will present an opportunity for you to put an end to some type of debt or to consolidate any loan into a lower interest rate or payment. 
Career: Overwork and being burnt out seems to be the mantra for July, pace yourself out and take breaks, both physically and mentally. You tend to get involved in too many projects at the same time, which can lead to exhaustion and stress.
Love: Your relationships will grow stronger and communication will improve, you will also enjoy marital bliss. If you're single, during the last days of the month you might meet someone older or who comes across as mature and serious.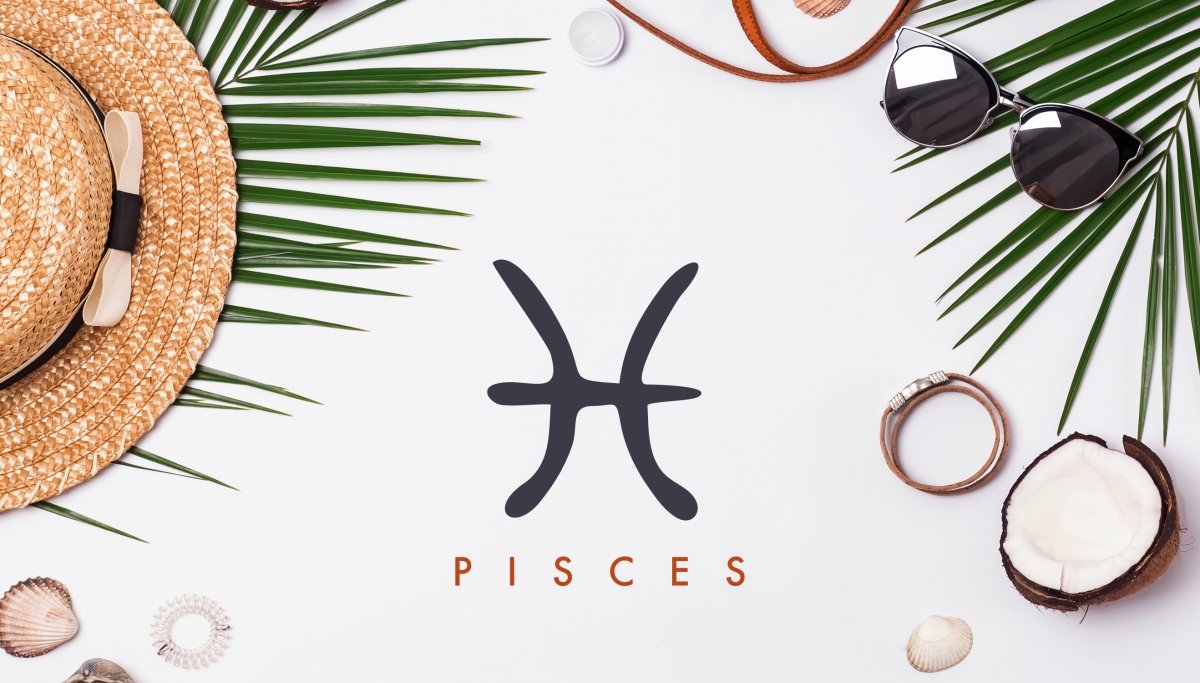 Pisces Tarot Card of the Month - Princess of Pentacles
If you have been looking for a fresh start, fortunately, July has just that in store for you. You might have some confusion or be unclear about how to get there but this uncertainty will also be a part of the process. Stop trying to control every step in the direction of your life and watch how that move magically empowers you. Instead of jumping headfirst into an argument, choose your words wisely in a way that truly defines your feelings.
Career: July will act as a wake-up call for you professionally, you will need to arm yourself with new skills or tricks up your sleeve to do well in your career. It might not be an easy task, but your efforts will bear fruit towards the end of the month and can lead to significant progress.
Love: Your partner might be in a tight spot, try to lend them a listening ear, don't neglect them; try to be understanding and tolerant and offer them support. If this drains you, later on, take a hot water bath, sit back and relax.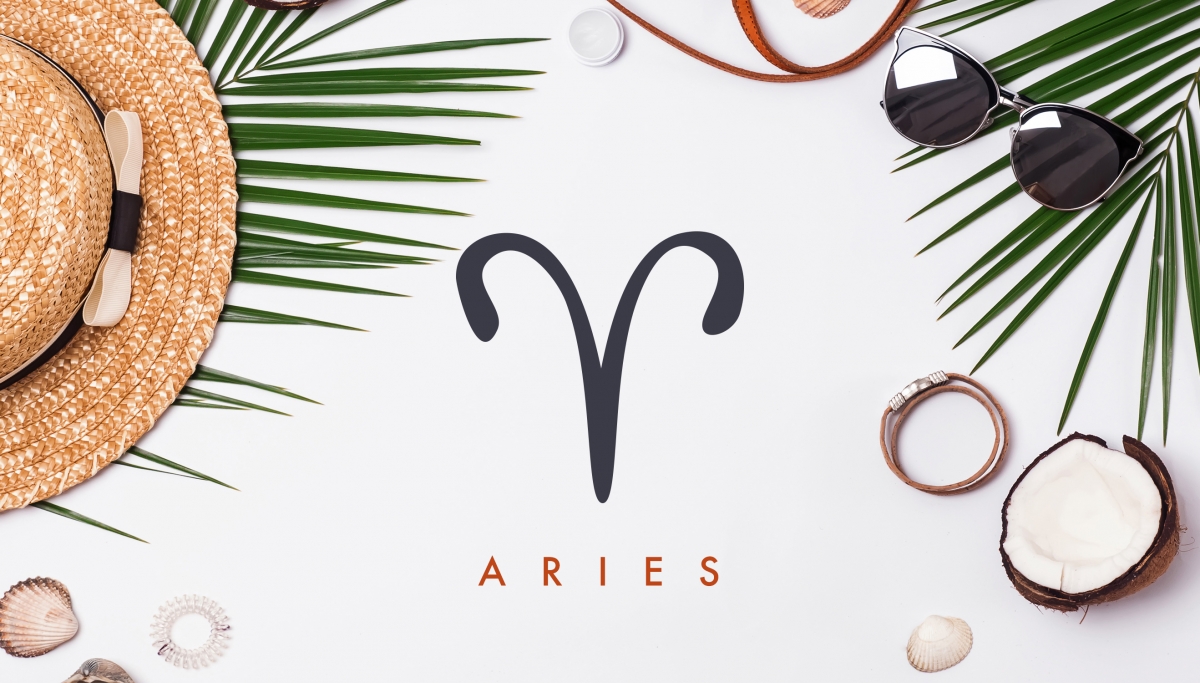 Aries Tarot Card of the Month - The Wheel of Fortune
As the world, business, economies and people cope with the changes that the pandemic presents. It is difficult to understand how this situation will affect you on a personal level.  This July can be the ideal time to examine what you want and how you want to move forward in your life.
Is your job really what you want? Are your relationships taking you to the next level? This time of rapid changes will enable you to discover your inner passions.
Career: You might feel that there is nothing encouraging or positive happening in your workplace. You might even behave selfishly or be tempted to not be a team player. Try not to let such a situation come about. Curb this streak and behave well with your colleagues.
Love: The planets seem to tempt you and give you opportunities to live up your love life with short-term affairs or one-night stands. If single, you will project a confident, sensual, even irresistible image and hence will have a lot of options.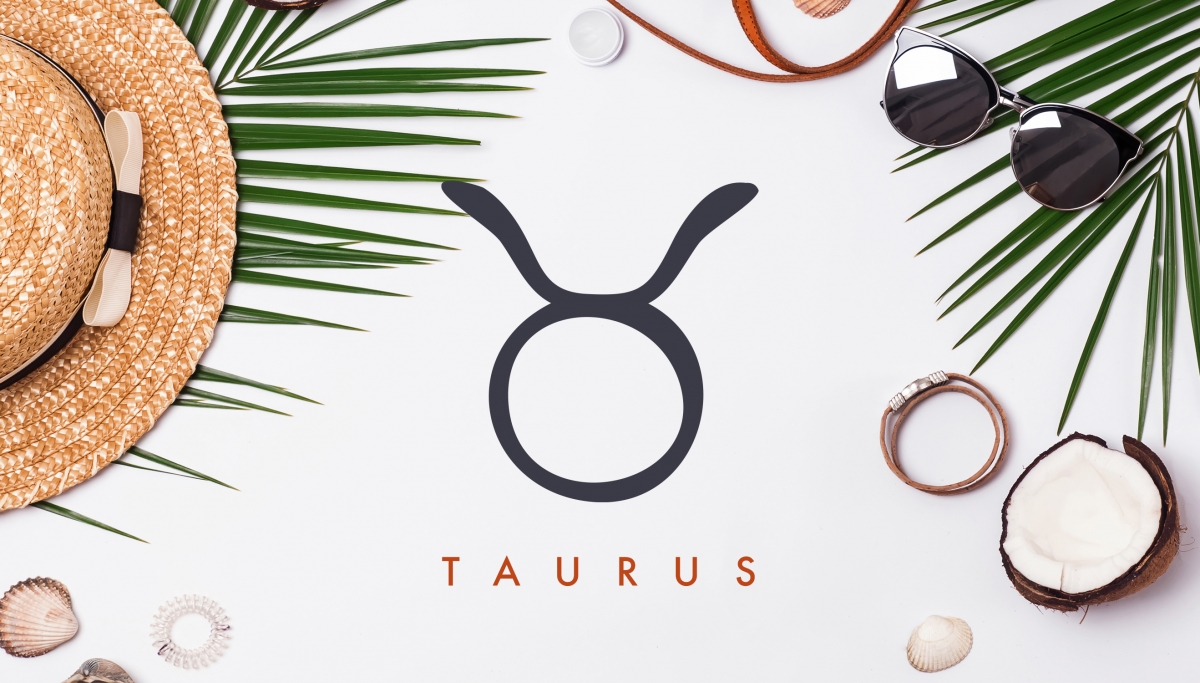 Taurus Tarot Card of the Month - Four of Swords
You have been thinking, planning and even plotting to live a life that's aligned with your passion and what your heart truly desires. This month will bring you people, experiences and opportunities to make it a reality. Don't over analyse or continue to wait for any more signs from the universe. Take actions and don't fret! You will find that with determination and certitude, it can be done. Where there's a will, there's a way.
Career: Reorganise, restructure and re-evaluate, what part of your job can benefit from these actions? Implement your plans and bear in mind that whatever you choose to do will have long-reaching consequences. You will be supported by your seniors with your ideas and your plans.
Love: You will feel like getting back into the dating pool again; this may mean unnecessary trouble for committed couples. Singles will feel like hunting and winning hearts once again.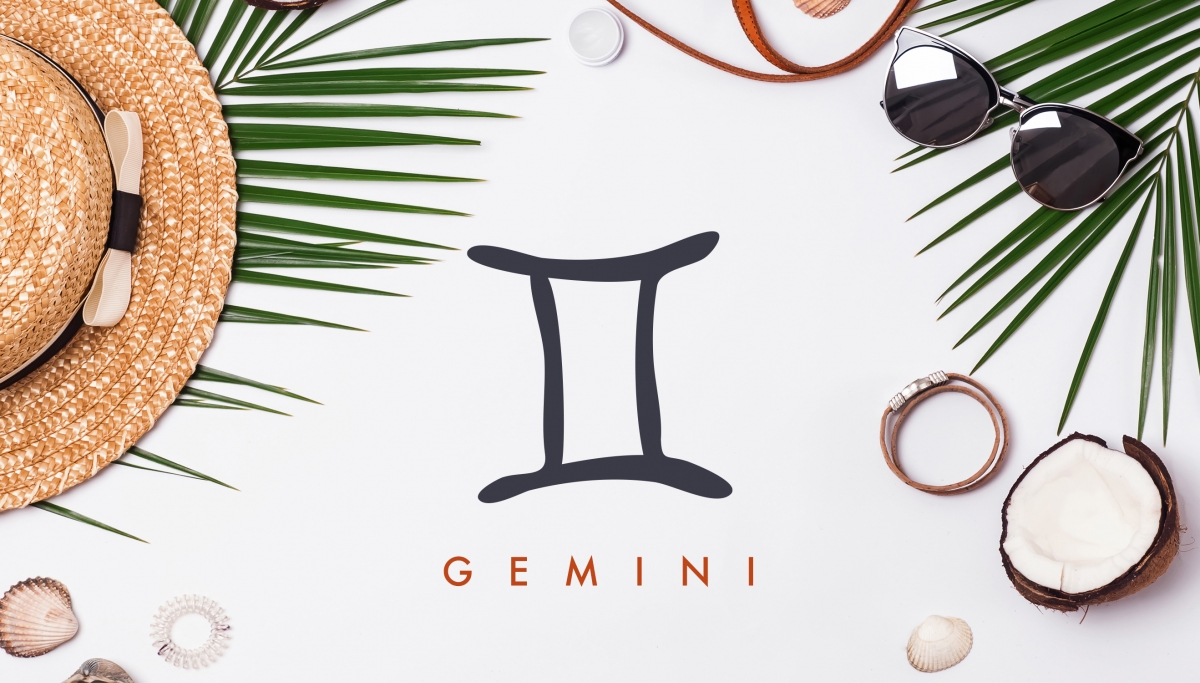 Gemini Tarot Card of the Month - Prince of Pentacles
In July, you may feel that life would be testing your patience or at least throwing a few curveballs your way. This month is definitely not the time to stress over every last detail, let go of small things and look at the bigger picture. The more you are able to maintain a holistic view of things and experiences, the more clarity you will be able to gain.   
Career: If you are looking for a job, thinking about a potential change of field or direction will prove to be beneficial. Mid-July would bring good news on the job front. You may also find ways to turn your hobby into a viable business venture.
Love: Love will take you by surprise whether you are ready for it or not. The month will be filled with romantic gestures and you will get creative with the way you express your feelings to your partner. Married life will be peaceful and enjoyable.