Tarot Mamta from TarotinSingapore has her December predictions of the magical combination of sun signs and tarot cards ready. This mystic pairing will give you a sneak peek of what's in store for you; let the intuition of the cards draw you in and show you the way.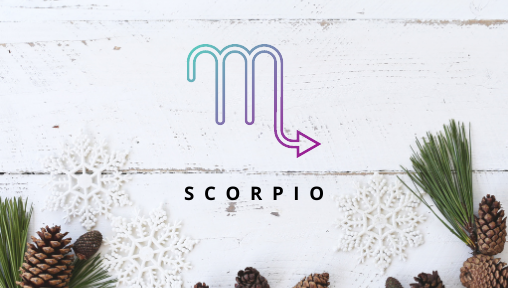 Scorpio Tarot Card of the Month - Six of Pentacles by Tarot Mamta
The first half of December will bring out the Scrooge in you. You could be a little snarky, argumentative or just unpleased. If you are feeling claustrophobic or limited, you need to look at what you have and adapt a 'gratitude is an attitude'. Once you see the glass is full, the festive spirit will surely cheer you up.
Career: Career will really look up and you could be offered a significant or a leadership role, a promotion or a status-boosting opportunity out of the blue. If you are looking for a new job, you will receive positive news very soon.
Love: Intimacy might prove to be a bit challenging, especially if your marriage has lost some lustre. Honour your need for space, even if that means rearranging a few plans. If your chemistry isn't working, don't force yourself to start a new relationship.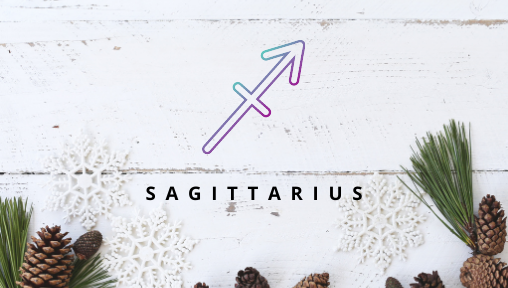 Sagittarius Tarot Card of the Month - The Hermit by Tarot Mamta
December brings with it the festive cheer of the season and you will dive right into the holiday spirit. Be it decorating the Christmas tree, planning secret Santa or wrapping gifts. Simply roll the welcome mat and enjoy the good times that are bound to come. You will be eager to get a lot of things accomplished in the last month of the year, make it your business to find time to build your tribe however challenging that proves to be. This team energy will help you achieve all your goals.
Career: You will struggle to maintain work-life balance this month, you will need to watch that you don't snap at your loved ones when juggling personal and professional obligations. It's time for you to take a step back from the pressures at work, allow yourself to chill and relax for a few hours or a weekend.
Love: Are you friend-zoned by someone or is the relationship been lingering in a vague, undefined zone? You'll be able to intuit whether to go farther or call things off. In a marriage, understanding your limits is more important than ever now. It's essential for you to know your personal boundaries before you let other people push and pull at them.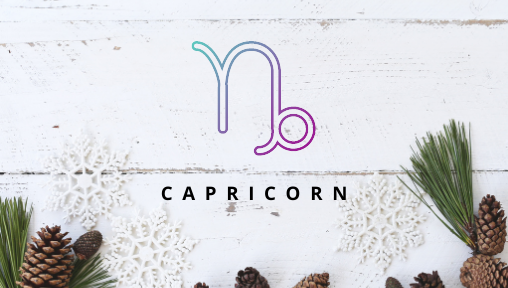 Capricorn Tarot Card of the Month - Eight of Cups by Tarot Mamta
No matter what your achievement or your status quo, you have a tendency to get bored of resting on your laurels. Over the next month, work toward cultivating a middle ground, between being ambitious and over-ambitious. When it comes to financial investments, It is a good time to think of long-term investments, but do not get lured into rich-by-night schemes.
Career: Do you want to take up a short course? Brush up on your soft skills? Enrol in courses, even online ones and you could be up-to-date with the latest technology and industry standards for your field.
Love: Being in a relationship doesn't mean that you have to micromanage your partner's moves, let them make their decisions. If single, are you letting go of a potential soul connection as you feel you are not ready to commit. This month, you'll learn important lessons about drama versus detachment and new ways to balance head and heart.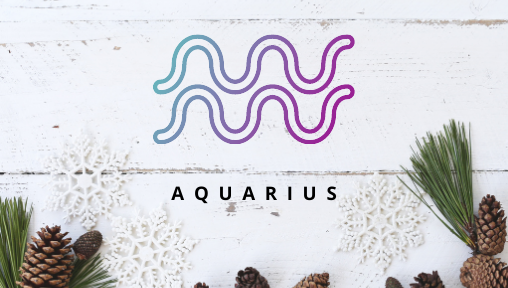 Aquarius Tarot Card of the Month - Ten of Swords by Tarot Mamta
The energy on the cards seem to indicate that December will be a month full of surprises, the festive season will bring prosperity and joy. Your energy and enthusiasm will be both unlimited and infectious, make the most of it and share your good vibes with your friends and family. If you have been wanting to donate for any charitable cause, this month would be ideal.
Career: At work, you would be called in to maintain the peace between colleagues. Use your wisdom and try not to give into favouritism. If you're looking to launch an online venture, this could be the month to take a big step forward.
Love: If single, you might be hopelessly attracted to someone at work, decide if you want to keep things professionally or indulge your desires. Couples could fight over silly things.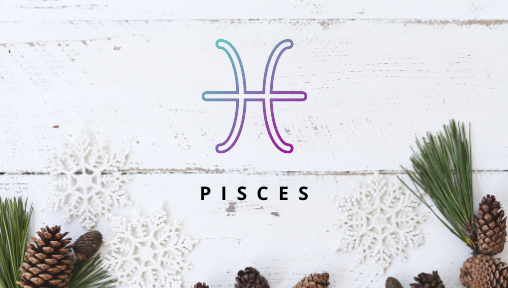 Pisces Tarot Card of the Month - The Temperance by Tarot Mamta
You will need to look and examine situations from the entire spectrum and accept that everything has the good, the bad and the ugly. December will find you evolving every day, instead of fixating on the minutiae, open your mind to all possibilities. Your problems and obstacles will look and feel different when you gain perspective. You will need to take a leap of faith and trust yourself more.
Career: Do you trust your boss has your best interest at heart? Are you truly ready to take on new responsibilities? Before fully committing to a work venture, think about whether or not you want to take it on at the moment.
Love: Are you being forced into a commitment? If you don't feel it, you can't reason or force yourself into the relationship. Don't gaslight your emotions.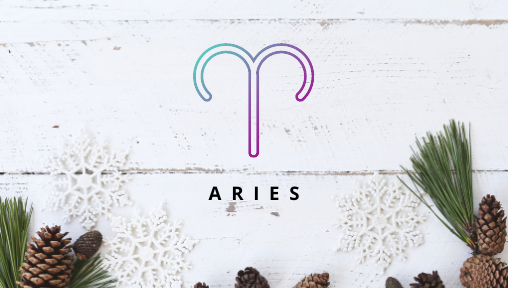 Aries Tarot Card of the Month - Four of Wands by Tarot Mamta
Looking to spice up December? The stars have just that connotation in mind of you, dear Ram. You will not have a boring day this month, buckle up and get ready for the ride ahead. Despite the world turning upside down, you will have a lot to celebrate and contribute this month. You will also have a very positive and cheerful influence on your friends and family alike. By the end of this month, it should feel easier to make decisions and move ahead on stalled plans. The universe shows you the green light to get back in forward gear.
Work: You will need to do your due diligence, make sure people have the legit credentials and work ethic required before you bring them onboard—and that they're not expecting more of you than you can deliver. Progress will be slow, as everyone prepares for the holidays.
Love: Your stars promise an opportunity to heal an old wound, you will need to bear in mind that healing is an intense process.  The question is whether or not you wish to go back to the past and open old scars. Think about whether or not it's worth the pain and heartbreak, then take action. If looking for love, don't get into a relationship that feels like a rebound.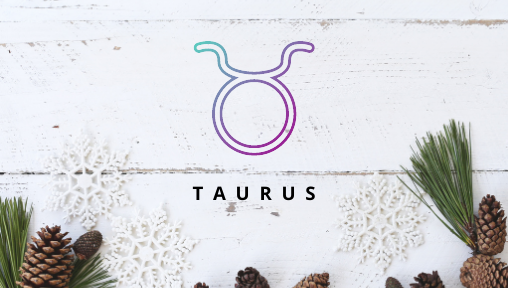 Taurus Tarot Card of the Month - Five of Swords by Tarot Mamta
This month, get in the mental framework to look at all things financial- be it balancing the books, paying off your cards or setting up a retirement fund or scheme. Though it's the last month of the year, you will need to sort out yourself financially before you get ready to ring in the New Year.  Keep finances out of your friendships—no loaning, borrowing or doing business with buddies.
Work: December will bring a lot of breakthrough energy, you will finally take steps towards fulfilling your soul's purpose. You will also step into your power as an expert and leader—and truly make an impact.
Love: If single, you might feel the blues this holiday season, try to hit up with a singles group or explore a more permanent connection but take time to look through details and leave no stone unturned. The festive season will add magic cheer in your marriage or committed partnerships.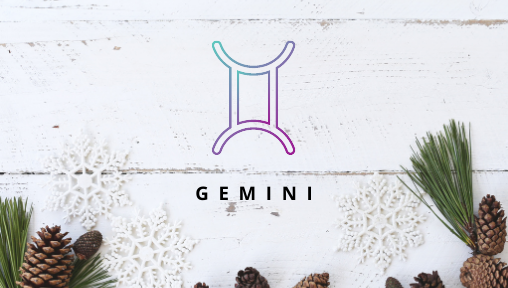 Gemini Tarot Card of the Month - Princess of Swords by Tarot Mamta
This December, twin stars, you will need to be a bit more sensitive about reading the room, so to speak. You might be ready to share your truth or bare your soul but how ready would your audience be? Your revelations could do more harm than good, do you really want to go down that path? Think before you act or speak, it's necessary that walk a mile in the other person's shoes. The starts are not suggesting you censor yourself, Gemini. Just reveal your cards a little more slowly. If anything, it will win you points for dramatic effect. 

Work: Cost-cutting seems to be the theme this month at work and with projects that you would handle. If you are looking for a new job, networking within your circle of friends and colleagues will prove to be beneficial.
Love: When it comes to a partner, don't make clones of each other, your partner is entitled to their opinion and point of view. Arguments will dampen the festive spirit, try to call truce even if you have to apologise first. Singles, your heart might want what it wants but don't leave your head completely out of it. If you feel someone is too good to be true, slow down and get your facts checked.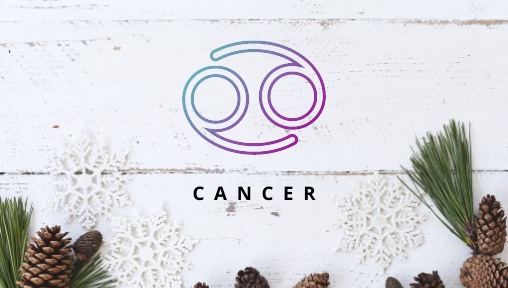 Cancer Tarot Card of the Month - Nine of Pentacles by Tarot Mamta
Draw your attention towards yourself and focus on what works or doesn't work for you, don't follow the latest fad or craze. You might land up causing more harm than any good in the long run. Understanding the rhythm of your body has never been more important. As you ring in the new year, keep an eye on your waistline and don't ignore your health. Load up on greens, limit your intake of alcohol and caffeine—and try climbing into bed a little earlier, sans your phone or tablet.
Work: For the past few months things might have been a bit tough, you might not have got the support or the funding to support your ideas. December would bring with it a lot of possibilities and opportunities to help get things off the ground.
Love: You seem to be dragging a lot of your past into your present relationship; look inside and examine if something unresolved is filling up space. You will be constantly torn between your heart and your head.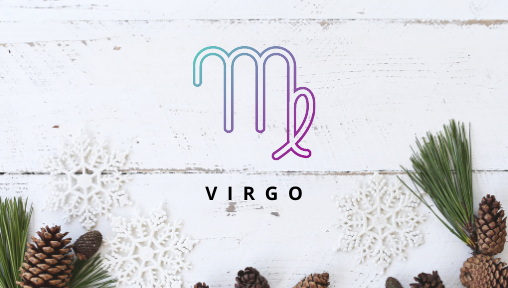 Virgo Tarot Card of the Month - The Wheel of Fortune Reversed by Tarot Mamta
Dear Virgo, this December remember that hitting the restart button on your plans and your goals will actually benefit you. You will get a fresh perspective and a new zest or direction to make your dreams come true. The best that you can do is to take a step back and let the chaos bring you stability, you need to let go to get things back on track.
Career: Maybe your job has not been fulfilling or bringing you joy for a while now. If you really look within, you'll probably admit that this was a long time coming. Know that the universe is making space for something much better to come along. If you've been waiting for word on a job offer or a moneymaking opportunity, that could come through.
Love: Though it is the festive season, try to limit or curb your socialising to a bare minimum. Focus on your family and take up a home project that can help bind your partnership. You may feel a little moody and sensitive, so make some time to journal whatever feelings break the surface.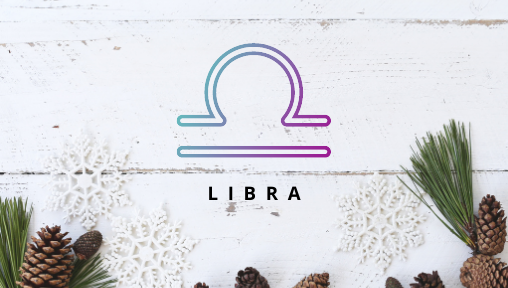 Libra Tarot Card of the Month - Two of Wands by Tarot Mamta
This December, you may feel like you are jumping from one extreme to another within the blink of an eye. While change can be startling, but deep down you do look forward to new things and new paths.  Anything's possible, but in order to reach the next level of your personal development, you need to trust the process, don't try to force things. Lean into your softer, find a healthy way to express your conflicting feelings or doubts.
Career: You will get an opportunity to take up a side gig for some extra cash, be it taking up freelancing gigs or helping family or friends. If you need to delegate or offload some work assignments, do so and take some time for yourself.
Love: It's definitely the month to whisper sweet nothings and to snuggle up with your pet squeeze, watch some classic movies and don't forget the popcorn. Maybe an ex will resurface and cause a lot of confusion in your marriage or a committed relationship.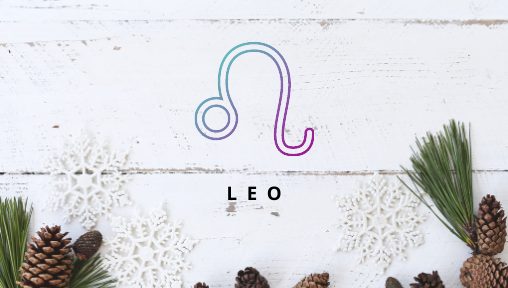 Leo Tarot Card of the Month - The Devil by Tarot Mamta
Leo has the stress and the pandemic situation affected your mood and added to your worries? The past months might have been doubtful or unsure, don't lose your child-like optimism. Never underestimate the power of a good laugh or a freewheeling day off to put all that serious stuff in perspective. Find ways to safely mingle and lighten up, spend a day with children, play and find your way back to mindless joy.
Career: This December will make you focus on your dreams, so definitely put in all your efforts to make your ambitions come true. You will also have the opportunity to share your knowledge and experience as a speaker in a webinar.
Love: 'Show me the money, honey' seems to be your mantra when it comes to romantic relationships. Whether that means dividing up expenses more effectively, buying or selling a home, or navigating the economic turbulence with a reliable and supportive partner.
For personalised Tarot Card Readings, WhatsApp Tarot Mamta at +65 9749 9287.